This Sunday marks the annual "fall back" to standard time. It also means your days will feel shorter, the evenings will be colder and your general attitude might life might get a little testy. Considering all that goodness, we felt like it was appropriate to celebrate this annual occasion with some drinks. Mores specifically… bourbon!
Summer has come and gone, fall is here and winter is waiting in the wings. Put down the hard seltzers and grab yourself a low-ball, a chunk of ice (if you desire) and your favorite bourbon. If you don't already have a favorite, here's some of our current favorites.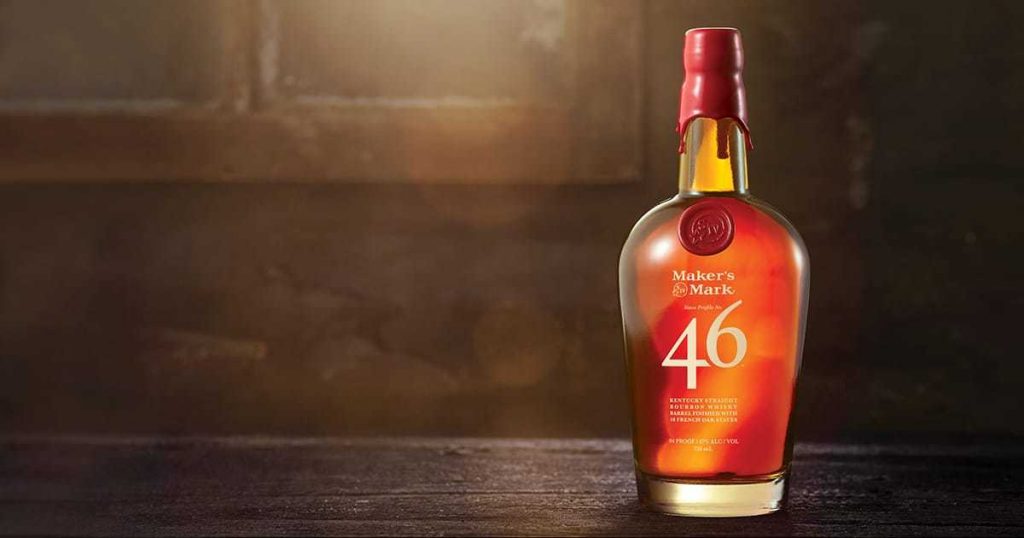 This is an exceptional bourbon that is wildly tasty however you take it. Mixed, neat or on the rocks… we simply did't find a way this bourbon was't enjoyable. Holding Makers Mark's original formula in such high regard we were a bit leery that Maker's 46 might fall short of our expectations, but all our fears were quickly squashed after taking that first sip. Maker's 46 is undeniably Maker's Mark, but it's also much more. The additional French stave aging gives this whisky a more complex and rich overall profile that delivers a perfect balance of boldness and smoothness. If you enjoy bourbon, Maker's 46 is worth picking up for yourself.
Buy Now: $33 or to learn more go to: MakersMark.com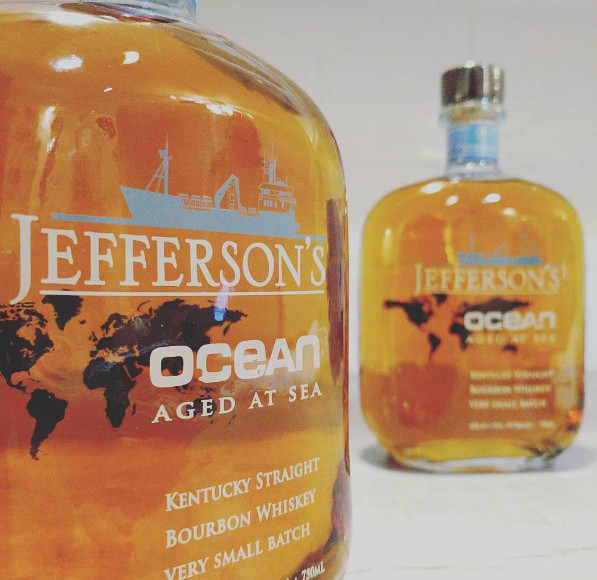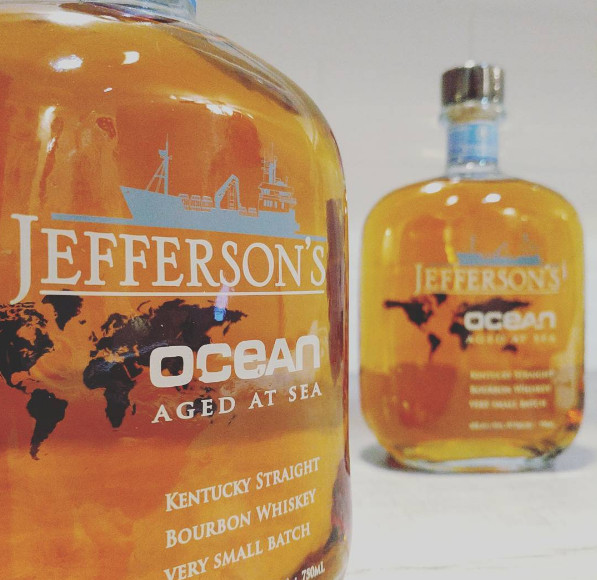 Aged at sea, Jefferson's Ocean is one of the most unique bourbons on the market. This elusive whiskey hard to come by, but is worth every penny. We've been sipping on a bottle for the past couple weeks and absolutely love the intensely bold oak flavoring and smooth finish that leaves your mouth begging for more. If you are a lover of bourbon this is a centerpiece for your collection. It is the perfect conversation starter and the bourbon within… it is undeniably excellent!
Buy Now: $89.94 or to learn more, go to: JeffersonsBourbon.com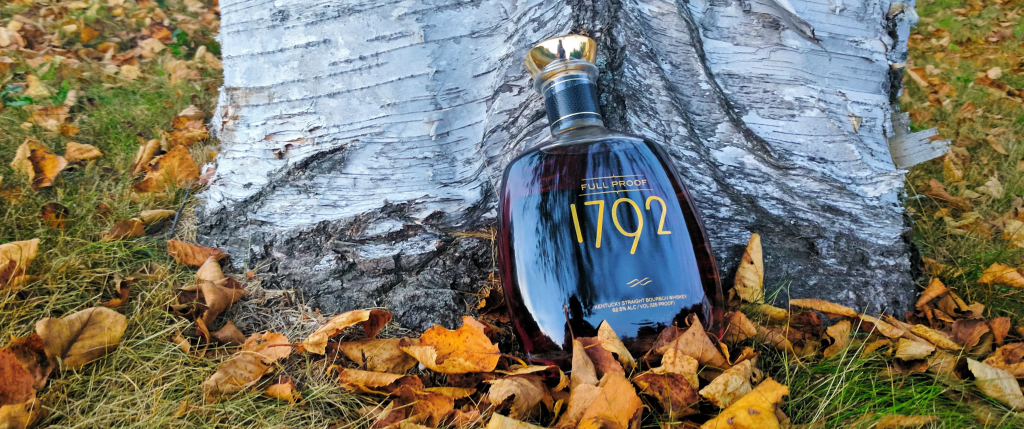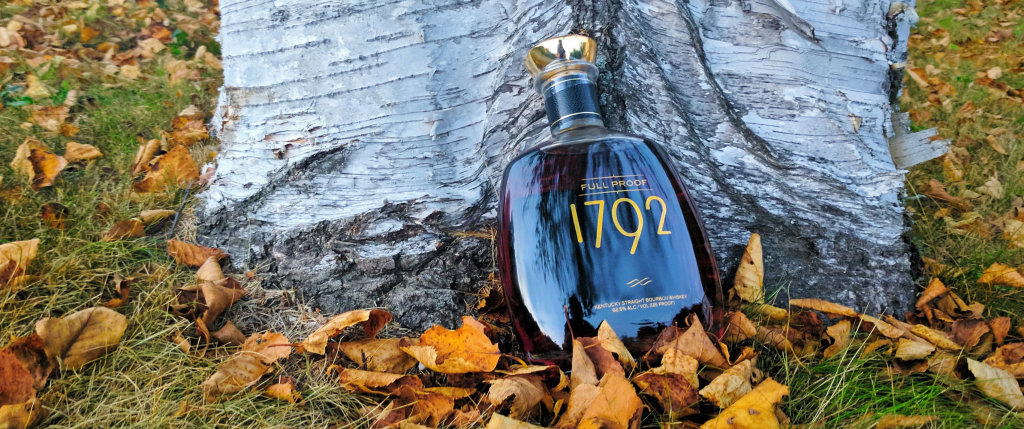 This bourbon is truly unique and seriously bold. On the nose you can't avoid the alcohol pricking at your nostrils, but after the initial vapors die down you come to appreciate the aroma complexities of oak, vanilla, caramel and dried fruits. We even caught a whiff of leather when nosing this bourbon.
When tasting this Full Proof bourbon you will immediately notice the rye. Potent, yes… but not overwhelming. Next the smoothness of vanilla and caramel kick in. If you search for it you can even taste a pinch of coffee. Not surprisingly, oak was also identified as a main character throughout tasting.
Overall, this is a bold, yet pleasing bourbon that runs on the hot side as we expected at 125 proof, yet finishes delicately – leaving you thirsty for more.
Buy Now: $45 or to learn more, go to: 1792bourbon.com
Jack Daniels Single Barrel Select
80% corn, 12% malted barley and 8% rye, for all intents and purposes this is a full fledged bourbon if you look at the mash bill alone. However, Jack Daniels Single Barrel Select is actually a Tennessee whiskey. Why? Well… Jack Daniels "mellows" their whiskey by allowing it to filter through massive vats of maple charcoal before aging. This process is exclusive to the Tennessee region and only a few distilleries are still utilizing this process because it is expensive and time consuming, but the end product is extremely drinkable.
JD Single Barrel Select is a fantastic sipping whiskey. It is a little bit high-proof at 47% ABV (94 proof) but drinks smooth. If you're already a fan of Jack Daniel's this is a no brainer!
Buy Now: $54.99 or to learn more, go to: JackDaniels.com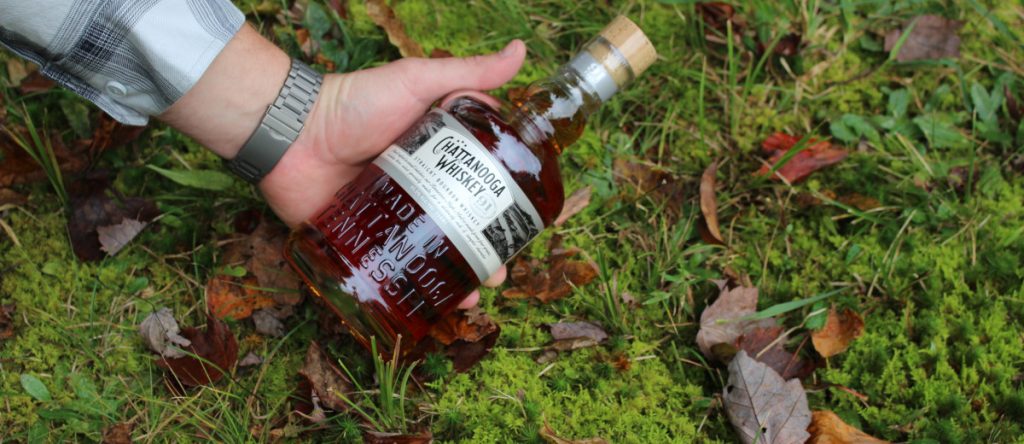 This is a truly unique bourbon we wish we had more of! On the nose there's no second guessing that this bourbon is 91 proof. We were greeted with nostril tingling spices of rye, cinnamon and alcohol vapors. Other grains also come through as well, especially the malted rye. On the palate we noticed a quick spike of cinnamon right off the bat. Moments later the bourbon takes a right turn and introduces its sweet side, delivering notes of caramel and honey. We would describe the mouthfeel as oily, which we enjoyed. On the finish, the sweetness continues and flavors of honey, vanilla and caramel carry through.
If you enjoy your bourbon mixed into a cocktail, we've got good news. Chatt 91 is a nice base for a mixy. From a simple whiskey and coke to a Manhattan, you can't really go wrong.
Selling for $26 – $35 depending on where you find it, Chattanooga Whiskey 91 is a solid purchase in our opinion. If you can find it for under $30 it's a no-brainer. This unique bourbon is sip-able, mixable and affordable. What's not to like!?
Buy Now: $35; or to learn more, go to: ChattanoogaWhiskey.com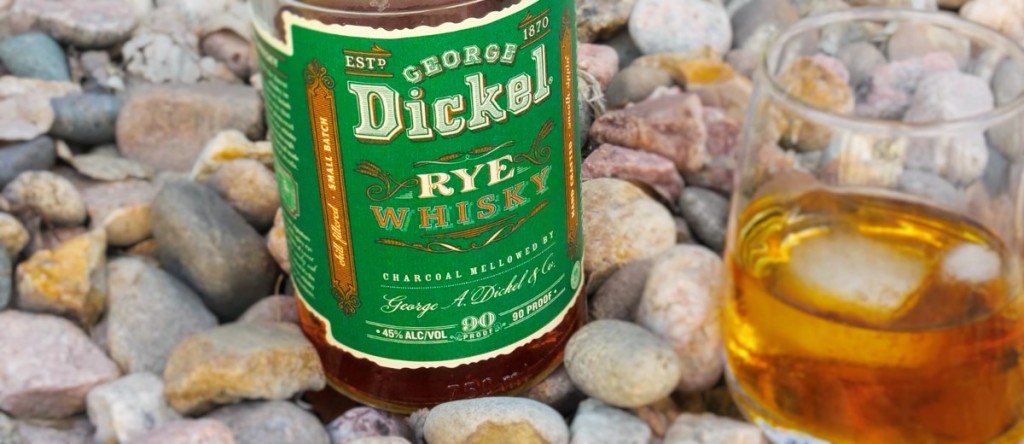 Coming in at 90 proof the whisky definitely packs a punch but the initial sips are smooth- not as smooth as GD's barrel select, but still pretty good.  We experienced a nice smokey oak and caramel on the nose and found some nice notes of vanilla, cereal grain, cinnamon and some oak.  While smooth on the front the Rye does finish with a nice kick and some extra spice. We did find Dickel Rye to be enjoyed with a couple of ice cubes to help knock down some of that kick but it is also a great mixing whisky.
Overall, Dickel Rye is a good tasting whisky that comes in at an excellent price point.  If you are looking for a solid Tennessee Whisky (not technically a bourbon) to add to your bar that can be good on the rocks or in some cocktails, George Dickel Rye is one to put on your go-to list.
Buy Now: $23.99 or to learn more, head over to: GeorgeDickel.com