In today's world it seems we are more addicted to music than ever before.  You walk down the street and the majority of people have their headphones on – heads bobbing to the music as they travel to their destinations.  These days we are all about music on the go.  To tackle this ever growing market, Yamaha has recently rolled out their NX-P100, a bluetooth speaker system which they've designed specifically for life on the move.  Yamaha states that the NX-P100 combines the freedom of Bluetooth music streaming with a stylish, grab-and-go design that you can take from room to room in your home or from town to town on the road.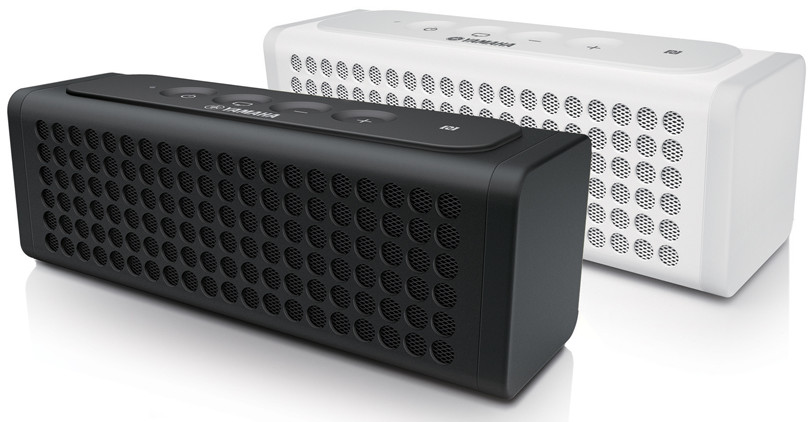 Over the past month and a half we were given the unique task of fully testing and reviewing this handy little device on our own terms in a variety of locations. Where ever we went – the NX-P100 tagged along. Here's a few reasons why we couldn't pass up the opportunity to put it tough the paces…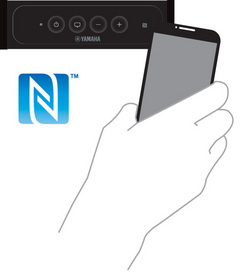 Key Features/Specs:
Bluetooth connectivity
Splash-proof Design
Mobile Device Charter
NFC Compatible
AptX audio coding delivers CD-quality wirelessly over Bluetooth, enabling users to lose the wires without sacrificing audio quality
Range from Bluetooth connected device: 32.8 ft
Rechargeable built-in battery (Battery life = 8 hours)
Weight: 1.1 lbs
Inputs: USB Micro B, 3.5 mm stereo mini-jack
Output: USB A (for mobile device charger)
Dimensions: 6-3/4" x 2-3/8" x 2-1/8"
Yamaha NX-P100 Review Breakdown
Design: 
Specifically built by Yamaha for life on the move, the NX-P100 is designed perfectly to meet this specification.  Weighing in at 1.1lbs the NX-P100 can fit in any bag or easily travel with you anywhere.   The NX-P100 easily connects with Bluetooth compatible smartphones, tablets and computers.  It is able to pair with up to eight devices.  The AAC and AptX codecs were included in the design to guarantee sound quality.  If you don't want to to stream via Bluetooth USB and stereo mini cables are included in the set to allow you to connect directly to your device.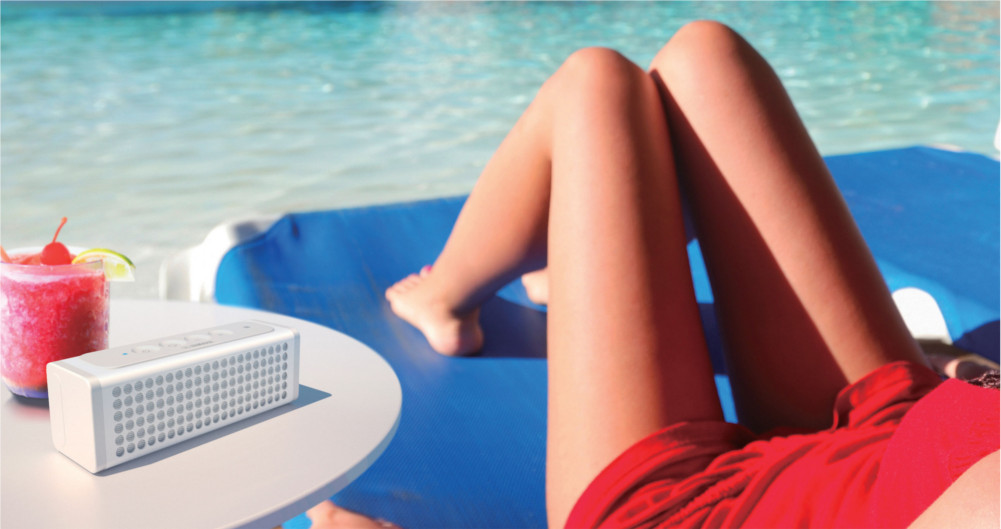 Since the NX-P100 is designed to take your music with you, whether you are in the house, at the beach, the park or anywhere you want to jam out to your music, the fundamental flaw is that most places like these do not offer power jacks.  What really impressed us was that the battery life on this portable speaker, we were able to get up to 8 hours of unplugged music streaming through.  We got slightly less when we were connected via Bluetooth.  Overall the battery life was tremendous.  During one session while grilling out at a local park where we were hanging out and using the NX-P100, our smart phone streaming to the speaker actually died first.  Party over, right? Well, not with the NX-P100.  They built-in a battery back-up system that allows you to recharge your phone by connecting via USB.  This really turned into a life saver and most importantly kept the music flowing! It also has built-in speakerphone functionality so that you can answer calls from the speaker without having to go to your phone. Using the built-in microphone, those with iOS devices with Siri can use it through the speaker.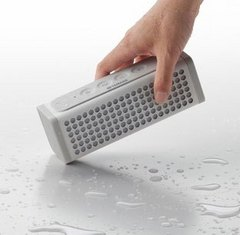 The final design feature that really impressed our team was the splash proof design that allows you not to worry in case a little rain or party foul happens to hit the NX-P100.  While it is not fully water proof, it can take a few hits and keep on going.  Anyone who has ever been caught in the storm at the park or spilled a drink on a device knows how clutch this feature is.  The NX-P100 is rated IPX4 which means it is protected against splashing or dripping water so while we recommend it as a nice party device while you are at the beach, we don't recommend you take it with you in the water.
Connectivity
: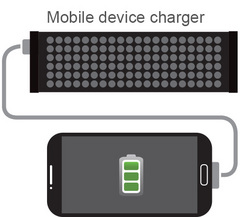 Overall, the connectivity to the device is about as simple as they come.  We have to give credit to the makers of Yamaha and Bluetooth for making it so much simpler these days to wirelessly connect to devices.  We were connected and up an running within in 30 seconds.  Connecting via Bluetooth is really the way to go here as nobody likes the clutter or restrictions that connecting via wires offers.  However, the NX-p100 also makes a great computer speaker or conference call speaker.  We tried it out with a couple of business calls in the conference room and the connection was phenomenal both via Bluetooth and wired in.
Audio Quality: 
We like to determine audio quality in a couple of different factors.  First, is the sound quality equal when connected via Bluetooth and when wired directly to a device? The second is overall sound quality, i.e. is it loud it enough, good bass, clarity, etc?  The Bluetooth vs. Wired is usually the one we see the most issues with.  Bluetooth technology has made rapid advancements but some devices crack or break up mid song due to connectivity issues.  We found the sound quality to be as good, if not better when connected via Bluetooth, which is tremendous.  We had virtually no issues with songs skipping or any interference.  The SBC, AAC, and aptX codecs really do provide a superior sound quality.  For overall sound quality we really found that good things come in small packages.  For being only 6-3/4 inches wide the NX-P100 looks very unassuming, however it packs great sound quality.  You could feel the bass and it produced real quality sound.  It gets loud but is not  off the charts, but it does what it is designed to do.  It provides great quality sound and you will be able to hear it in most environments.  It is a great companion for a day at the park or the beach or just working in the yard.
Value:
Priced at $199 we believe this to be a very good value.  It has all the features you want in a portable device while delivering great sound.  It is small enough that it can go anywhere with you and it is versatile enough where you can use it for work or play.  For people who work at home and are on a lot of conferences calls, you will find double the value with the NX-P100.  If you like to listen to music when you are working outside or at the beach, this will do the trick.  If you are a computer gamer and want some extra sound that packs a punch, then the NX-P100 does the job.  Overall, this is priced well in the market that is quickly gaining a lot of competition. For the price you're getting a well designed and built speaker with the Yamaha name.
Yamaha NX-P100 Bluetooth Stereo - Tech Review
For any music lover that is active around the house or town this is a great pick-up. You will be impressed by the versatility but also the quality of the sound and design. This could serve as a great gift for a loved one or purchase for someone who enjoys music and doesn't always want to have to use their headphones. The Yamaha NX-P100 is perfect for anyone looking for flexibility in their music listening life. Enjoy!
The Good:
Truly iImpressive Audio Quality
AC Out Device Charging Ability
Wireless Bluetooth andNFC Compatible
The Not So Good:
No external buttons for Skip Track or Play/Pause
The boxy design is somewhat boring