Since 1887, when Yamaha began producing reed organs, the Yamaha Corporation has grown to become the world's largest manufacturer of a full line of musical instruments, and a leading producer of audio/visual products, semiconductors, and other computer related products, sporting goods, home appliances, and other great products.  Throughout the years, Yamaha has always strived to produce products and services that satisfy the diverse needs and desires of people worldwide. While they make a variety of products, the sound quality of music is always close to their heart and that is no exception with their Yamaha EPH-M100 headphones. These in-ear headphones are built to deliver full-range sound with powerful bass, clear mids and crisp, sparkling highs. Recently, our good friends at Yamaha sent over the EPH-M100's and we hit planes, trains, cars, the gym, and many other different areas to test the sound and call quality.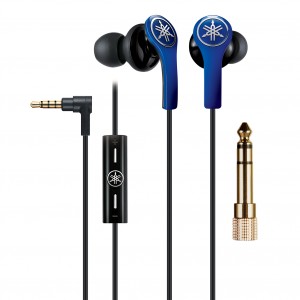 Key Features:
Driver Type: Dynamic, Closed
Driver Unity: 5/8″
Impedance: 28 ohms
Max Input: 30mW
Sound Pressure Level: 106 dB
Weight (w/cable): 0.67 oz
In-line remote with mic
Gold-plated 1/4″ adapter
Five different ear tips
Yamaha EPH-M100 Headphones Review Breakdown
Design:
The Yamaha EPH-M100 earphones are designed with clarity, comfort, and control as the utmost importance.  The EPH-M100's come built with large-caliber drivers, which gives these in-ear headphones the ability to feature full-range sound with powerful bass, clear mids and crisp, sparkling highs. Weighing at .67 oz the headphones are lightweight, and feature an ergonomic design which should translate into a comfortable and long lasting fit.  The headphones also come with a tangle-resistant cable that contains a built-in remote/mic that puts the controls at your fingertips. The in-line remote control/microphone allows you to select tracks, adjust volume and talk on the phone or give voice commands. In the box you will get a zip-up semi-hard protective case that comes with five pairs of black ear tips in various sizes, and a ¼-inch headphone jack adapter.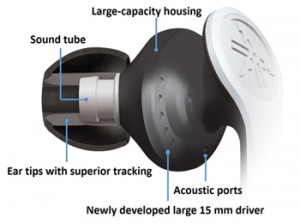 Audio Quality:
When it comes to in-ear headphones our expectations for great sound quality are tepid at best but the Yamaha's EPH-M100's deliver a powerful sound punch.  The EPH-M100's come with their newly developed driver, a powerful neodymium magnet and the Yamaha Tangential Edge Technology which combines stiffness and flexibility to give exceptionally rich bass as well as a detailed, natural treble.  With most earbuds that are plugged into a phone, we have to go close to the max volume to really get the best quality sound or to even hear the music.  With the M100's when we had the volume at the halfway mark the sound was loud, rich, full, and you could feel the bass bumping.  When we did max out the volume, it was extremely loud but the sound had some distortion but was still decent quality.  We had no reason to max out the volume because of the incredible sound quality at the lower levels.  Calls come in clear and are easy to hear and folks on the other end had no issues hearing our voice.  The mic does a great job of picking up your voice and tuning out background noise to ensure good call quality.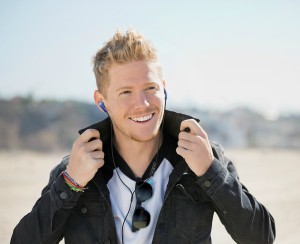 Comfort:
The M100's come with the standard S, M and L-sized ear buds, but they also come with SS and LL sizes which allow you to find your absolute perfect fit.  While not designed as fitness headphones, we did take these to the gym and on some runs and they performed better than a lot of sport headphones.  They are extremely comfortable and fit perfectly in your ear once you lock in your size.  The earbuds are made from two types of silicon materials, which conform to the shape of your ear canal to increase and maximize sound quality and while making sure you have a comfortable wearing experience.  These earbuds will quickly become your favorite set as they deliver great sound but you can wear them all day.  If you are someone who wears earbuds at work or around the house for long periods of the time then do your ears a favor and check out the Yamaha EPH-M100's.
Value:
Priced at $99.95, we are extremely pleased with the value that the M100's offer.  The rich and clear sound quality make it worth the investment by itself.  When you factor in the great comfort and the easy to navigate controls, it just increases the bang for your buck.  Also, if you have separate headphones for the gym and home, you could combine sets by investing in the Yamaha's as their ability to find a good fit and rarely pop out really impressed our team on some nice long runs and gym sessions.  If you travel often the M100's also come with a very nice textured carrying case that is fingerprint resistant and compact allowing you to store the buds and extra earbuds without taking up precious real estate.  If you are looking for a versatile and great performing headset, then take a look at the Yamaha EPH-m100's, you won't be disappointed.
Buy Now: 99.95 or to learn more, go to: Yamaha.com
Yamaha EPH-M100 Headphones - Tech Review
The Yamaha EPH-M100's will quickly become your favorite set of earbuds as they deliver great sound and you can wear them all day. If you are someone who wears earbuds at work or around the house for long periods of the time then do your ears a favor and check out the Yamaha EPH-M100's.
The Good
Great comfort
Good quality sound
Good price point
The Not-So-Good
Sound gets distorted at higher levels