Just when you've recovered from your holiday gift giving hangover – BAM! Valentine's Day creeps up on you and once again you need to rack your brain to find the perfect gift for that special someone. Flowers and chocolate are SO BORING. You're better than that! Get them something they will actually use instead of something that will die or a short lived sugar high. Here's our list of Valentine's Day gift ideas for that special lady in your life.
Dyson Supersonic Hairdryer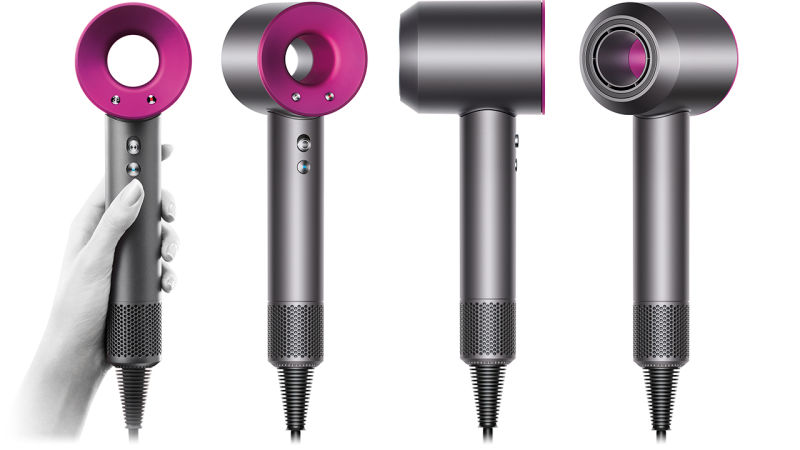 The Dyson Supersonic Hairdryer is a great Valentine's Day gift because it's something all women would love to have, but most likely wouldn't buy it for themselves. As women, we've been put through the ringer when it comes to hairdryers over our lifetime. The Dyson Supersonic Hairdryer eliminates everything women hate about a hairdryer including being too bulk, fried hair, frizz, and taking forever to get the job done. The Dyson dries hair fast while keeping it smooth, less frizzy, and most importantly – no more fried hair. The gift of less hassle and no more bad hair days is priceless.
Buy Now: $399 or to learn more, go to: Dyson.com
7 Cellars Wines – Elway's Reserve

Yes as in John Elway, the Denver Broncos hall-of-famer. Also as in Elway's the upscale steak restaurant in Denver. Elway's is a 7 time recipient of the Award of Excellence from Wine Spectator magazine and is known for it's extensive wine list and high end cuisine. So naturally it makes sense that they capture that celebratory spirit and experience of the Elway restaurants and capture it in a bottle of wine. Elway's Reserve comes in the form of a 2014 Carneros Chardonnay and a 2014 Napa Valley Cabernet Sauvignon. Even though the Super Bowl is now behind us, a bottle of 7 Cellars' Elway's Reserve is a touchdown addition to any Valentine's Day. Yay sports!
Buy Now $37.77 or to learn more, go to: 7cellars.com
Always Charm Bangle – Alex & Ani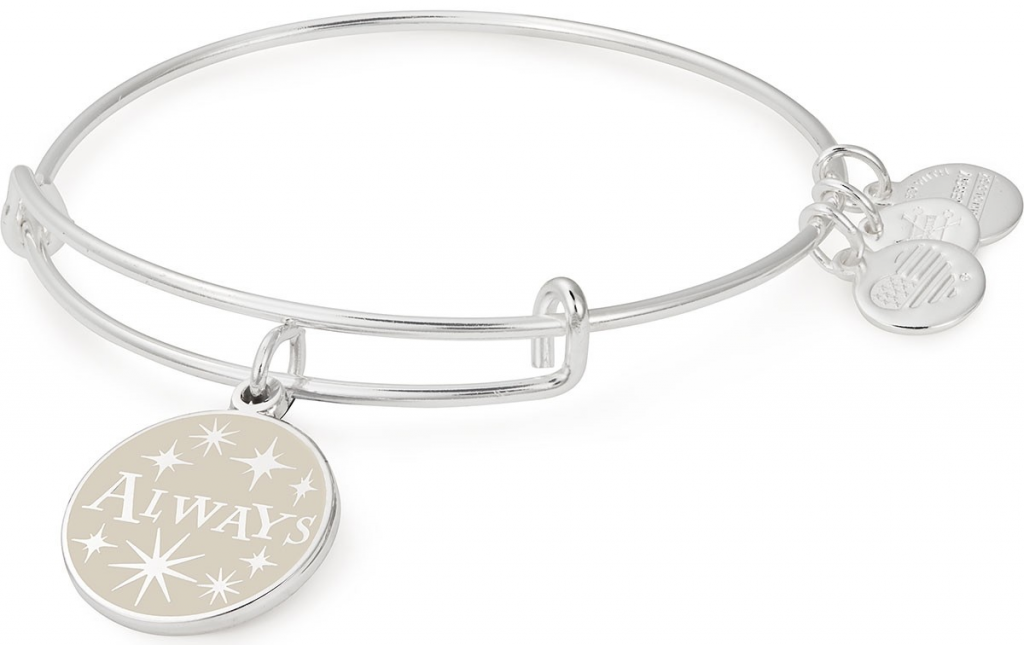 "But this is touching, Severus," said Dumbledore seriously. "Have you grown to care for the boy, after all?"
"For him?" shouted Snape. "Expecto Patronum!"
"Expecto Patronum!" From the tip of his wand burst the silver doe: She landed on the office floor, bounded once across the office, and soared out of the window. Dumbledore watched her fly away, and as her silvery glow faded he turned back to Snape, and his eyes were full of tears. "After all this time?" "Always," said Snape. – Harry Potter & The Deathly Hallows 
If your Valentine is a Harry Potter fan at any level, the Alex & Ani 'Always' charm bangle is the perfect gift. Even if they are not, this bracelet is still a fun addition to their collect, especially when paired with any of the other love themed pieces.
Buy Now: $38 or to learn more, go to: Alexandani.com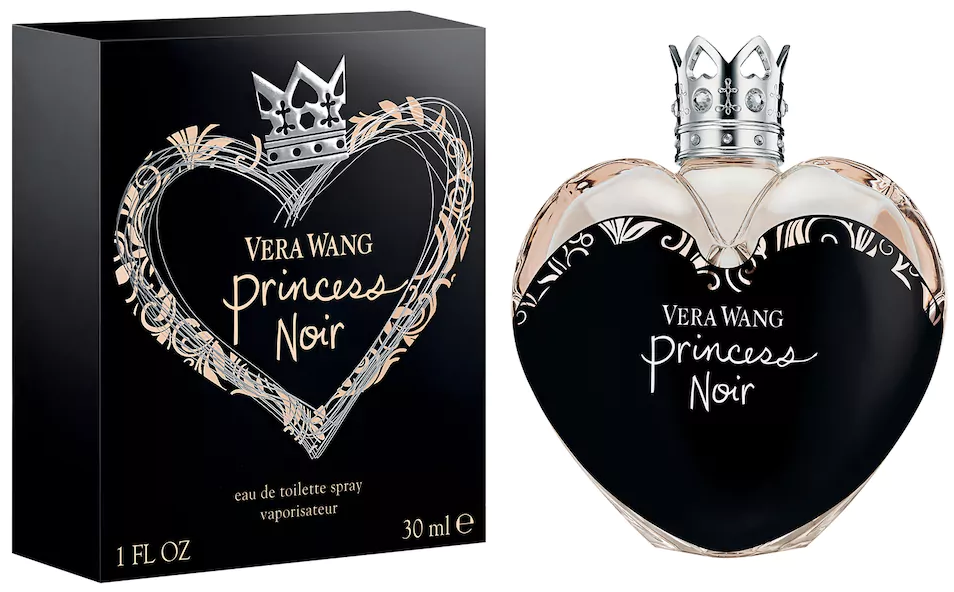 All women want to smell great. This fragrance from Vera Wang will bring out her inner princess with the oriental, vanillic and fruity scents. Fruits and florals over a soft gourmand and wood profile create excitement paired with familiar chocolate and amber scents.
Buy Now: $45 or to learn more, go to: VeraWang.com
Yeti Rambler 14oz Insulated Camp Mug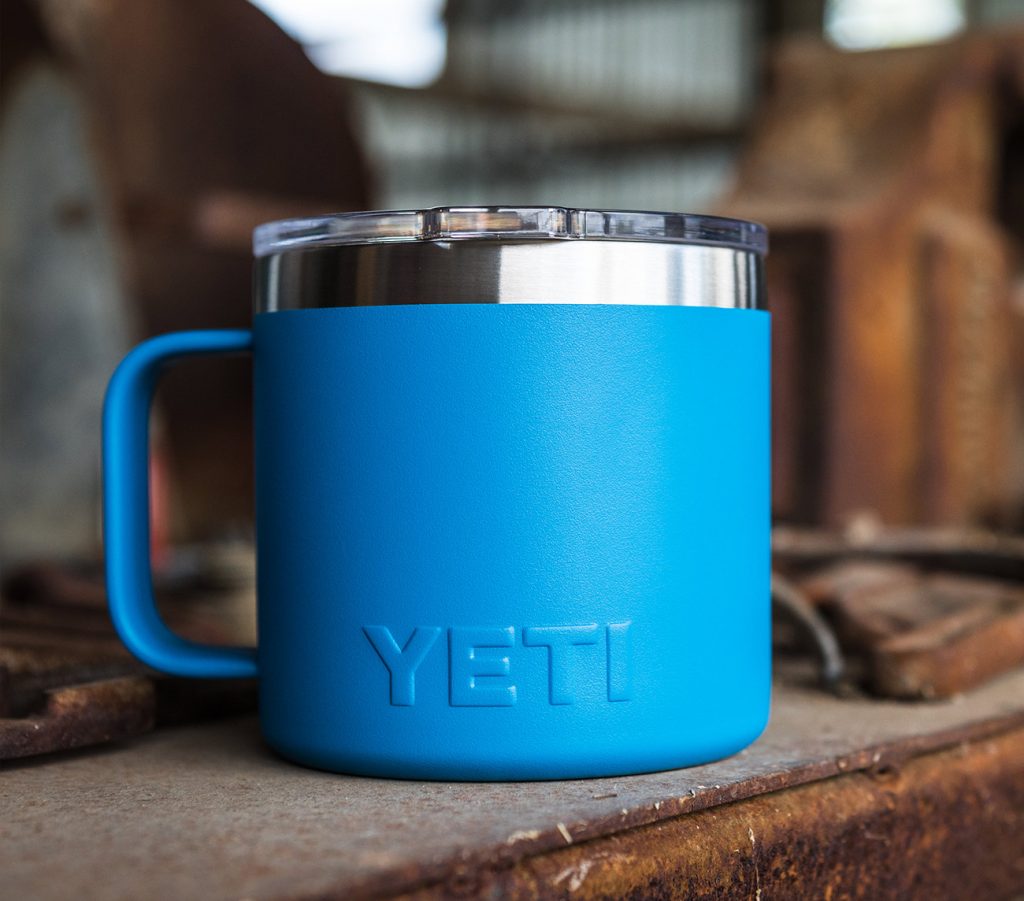 Yeti themselves call this the 'toughest, most over-engineered camp mug out there'. We agree, and we love it. If you're going to give a 14oz mug as a Valentine's gift, it better be the best out there. This little number comes in 6 colors and is perfect for all of your favorite hot beverages as well as chili and oatmeal.
Buy Now: 24.99 or to learn more, go to: Yeti.com
Carhart Women's Amoret Flannel Lined Vest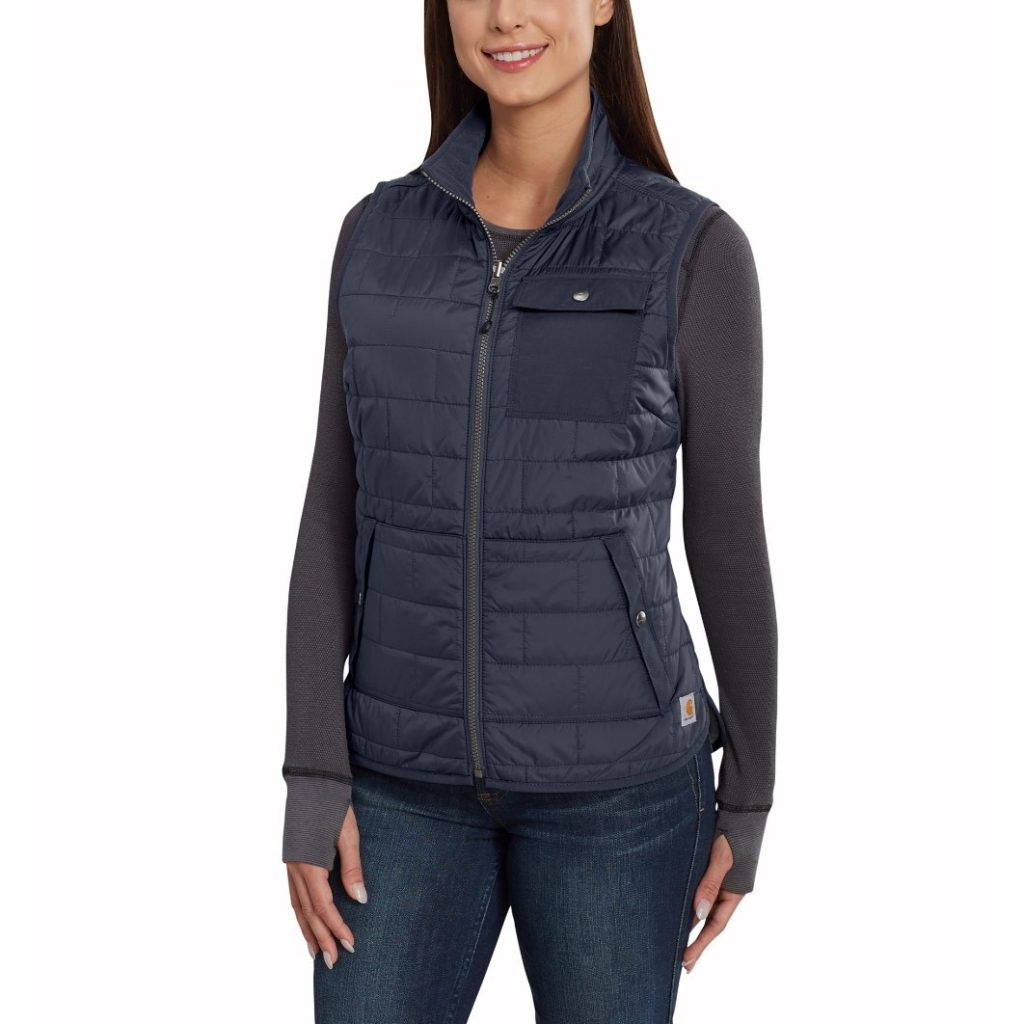 A vest like this comes in handy all year long. Best of all, since it's reversible, it's like getting two vests in one. The Carhart Amoret Flannel Lined Vest comes in two color schemes and keeps you warm while being cozy and stylish – but not bulky. It's great for hanging out inside the ski lodge in between runs and for running errands around town. Your Valentine will put it on as soon as they open it. We know we did!
Buy Now: $80 or to learn more, go to: Carhartt.com
EcoSlate Bluetooth Speaker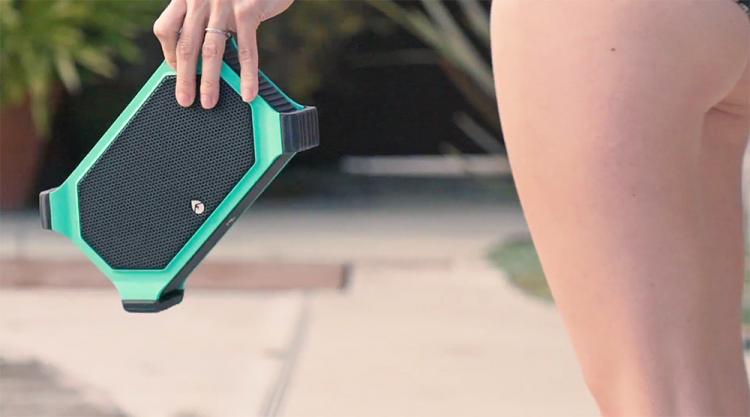 Designed to go wherever her adventures may take both of you, the EcoSlate from ECOXGEAR is a fully waterproof, dust proof and drop-proof bluetooth speaker. It's IP68 rating means she can use and abuse it and it will keep on kicking out the tunes. Another great design feature is the built-in 100 lumen lantern, which has an integrated dimmer – making it a great camping companion. The EcoSlate also allows you to recharge your phone or other devices via USB as well. However, the best feature of all is the acoustics. This little speaker can jam! Harnessing two 10W full range stereo speakers the EcoSlate has some nice sound quality. If you're looking for more of a surround sound experience, you can link two ExoSlates via "EcoConnect" and they'll play together.
Buy Now: $149 or to learn more, go to: ECOXGEAR.com
Patagonia Women's Jackson Glacier Parka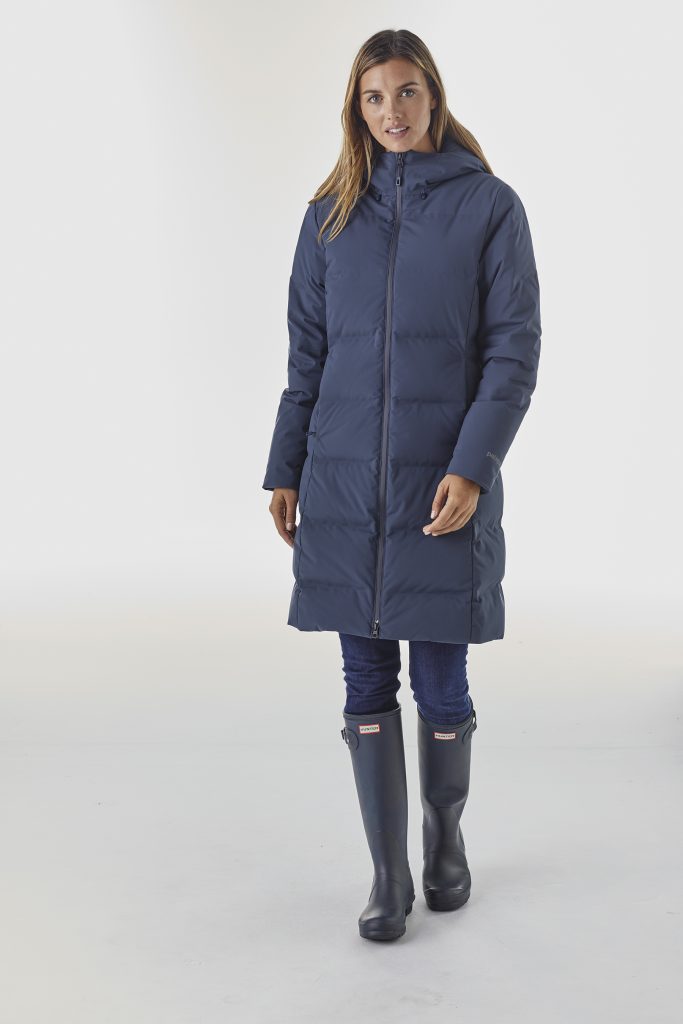 The Jackson Glacier Parka provides the classic winter parka style which is, knee length, hooded and puffy. It isn't flashy, just a practical winter coat. What sets it apart is the trimmer, more streamlined cut of the coat. Providing a more snug fit to keep you warm while looking much less boxy than other parkas. I love the way this coat looks with my snow boots and a chunky winter hat as well as some fashion booties and a scarf.
If your valentine is looking parka and lives in a region where weather conditions can get downright nasty-cold, this coat will not disappoint.
Buy Now: $399 or to learn more, head over to Patagonia.com
Sorell's Women's PDX Wedge Boot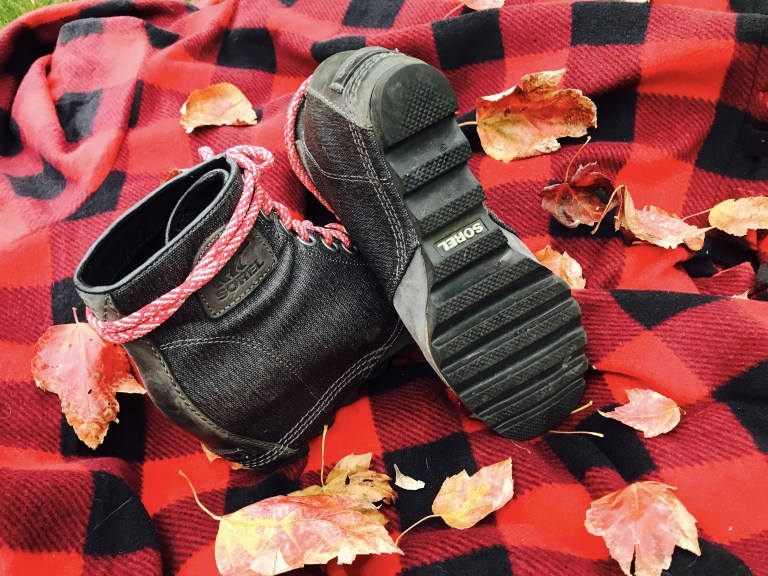 Sorel's PDX Wedge Boot is the ultimate in style and comfort. Perfectly combining the modern and classic, the PDX Wedge will effortlessly take you from day to night, season to season, and year to year. The PDX Boot is an affordable luxury that will pay style dividends!