Finding the perfect gift doesn't have to be hard. In fact, we've cut out the hard part of testing and reviewing all of these products so you can have complete confidence in knowing you are purchasing a great gift that won't be "re-gifted". We've selected some of our favorites and hope this makes your holiday shopping much easier. So from all of us at Busted Wallet, Happy Holiday's and enjoy our guide to the Ultimate Holiday Gifts for 2021.
Tonal
There's a reason why it's called "The Smartest Home Gym, Ever". This incredible home gym system actually gets smarter as you get stronger. By tracking every set, rep, weight, and movement, Tonal can calculate just how strong you really are. With modes such as "Chains, Eccentric, Burnout, Spotter, and Smart Flex". You can continue to push harder and have all the benefits of a personal trainer, workout partner, and gym, wrapped up into one intelligent system that's mounted on your wall.
We reviewed this product back in February 2020 and I am happy to report that it is still exceeding our expectations with solid hardware that has lasted, as well as improved software, features, and workout programs that are constantly being updated and integrated monthly to improve the overall experience. Plus, they now have LIVE classes to really help connect and drive your workouts in real-time. Read the full review here.
Buy Now: $2745.00 or to learn more, check out: www.tonal.com
TRX Training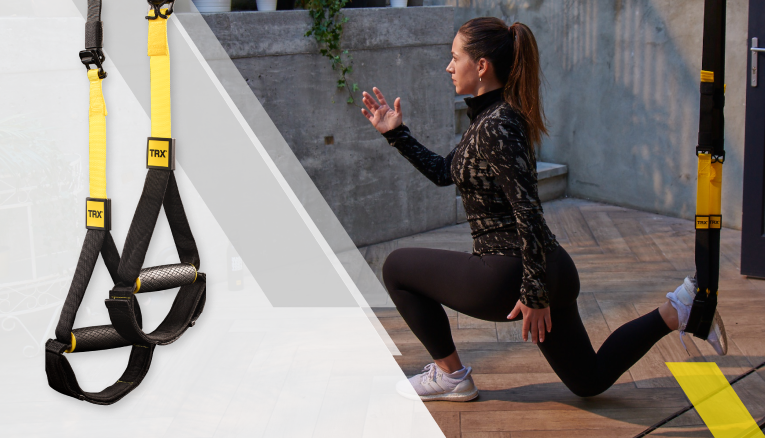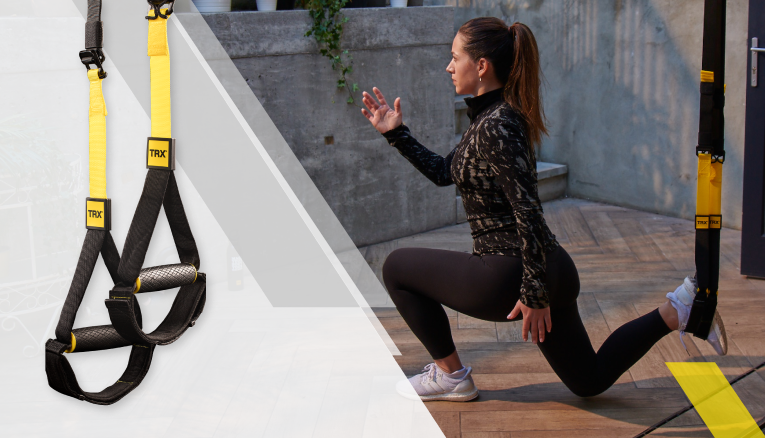 From kettlebells, to strength bands to battle ropes. TRX has a wide array of functional training tools designed to bulk up your home gym as well as your body. If you're shopping for a fitness freak, TRX has plenty of great gifts. Personally, we recommend the new TRX BANDIT™ and Suspension trainers if you're looking to mix up your workouts.
Learn more at Trxtraining.com
Power Plate Mini+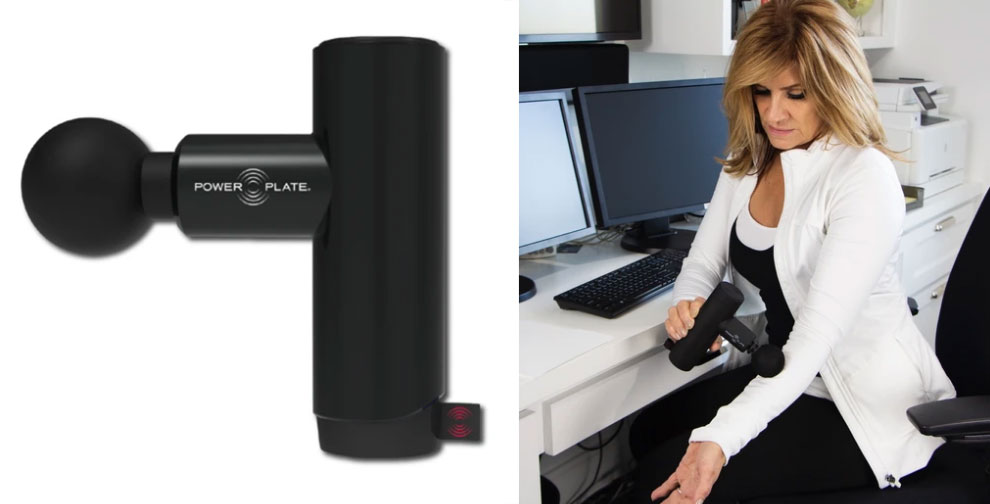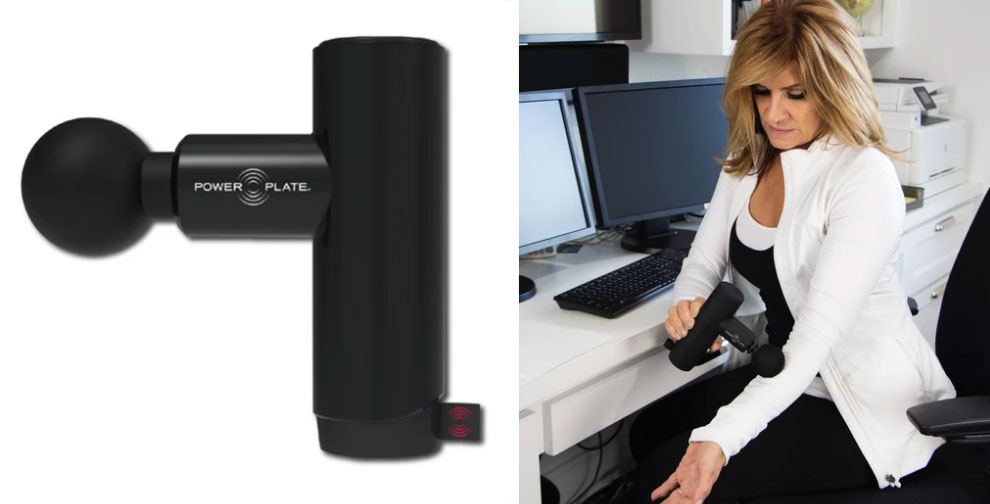 Relax and ease any muscle tightness with this handy vibration system. The Power Plate Mini+ is a quiet, ultracompact, portable handheld massager. The Mini+ perfectly fits in a small gym bag making for the ideal fitness accessory for everyday life on the go.
It was specifically designed by Power Plate to enhance range of motion for precise usability and functionality. Mini+ works quietly to relax and rejuvenate tight and sore muscles by promoting blood flow and fascia release. In addition, Mini+ relieves overall muscle tension and helps reduce potential for exercise related injuries. Its ergonomic design is more efficient, convenient and proven to successfully promote muscle wellness and recovery.
Mini+ offers a longer lasting 5-hour battery life and USB-C charging capabilities, making it ideal for mobility and convenience when needed most. The Mini+ also features 4 ascending intensity levels and includes two unique attachments to better suit individual preferences for both preparation and recovery. Each feature has been purposely implemented to make Mini+ an ideal accessory for those looking to fully optimize workout routines and recovery, or addressing aches and pains associated with daily life.
Buy Now: $179.99 or learn more at PowerPlate.com
Thor Kettlebell
Give the gift of POWER with the Thor Kettlebell by TRIBE WOD. Unleash the Godly force through the Thor kettlebell series made of pure cast iron.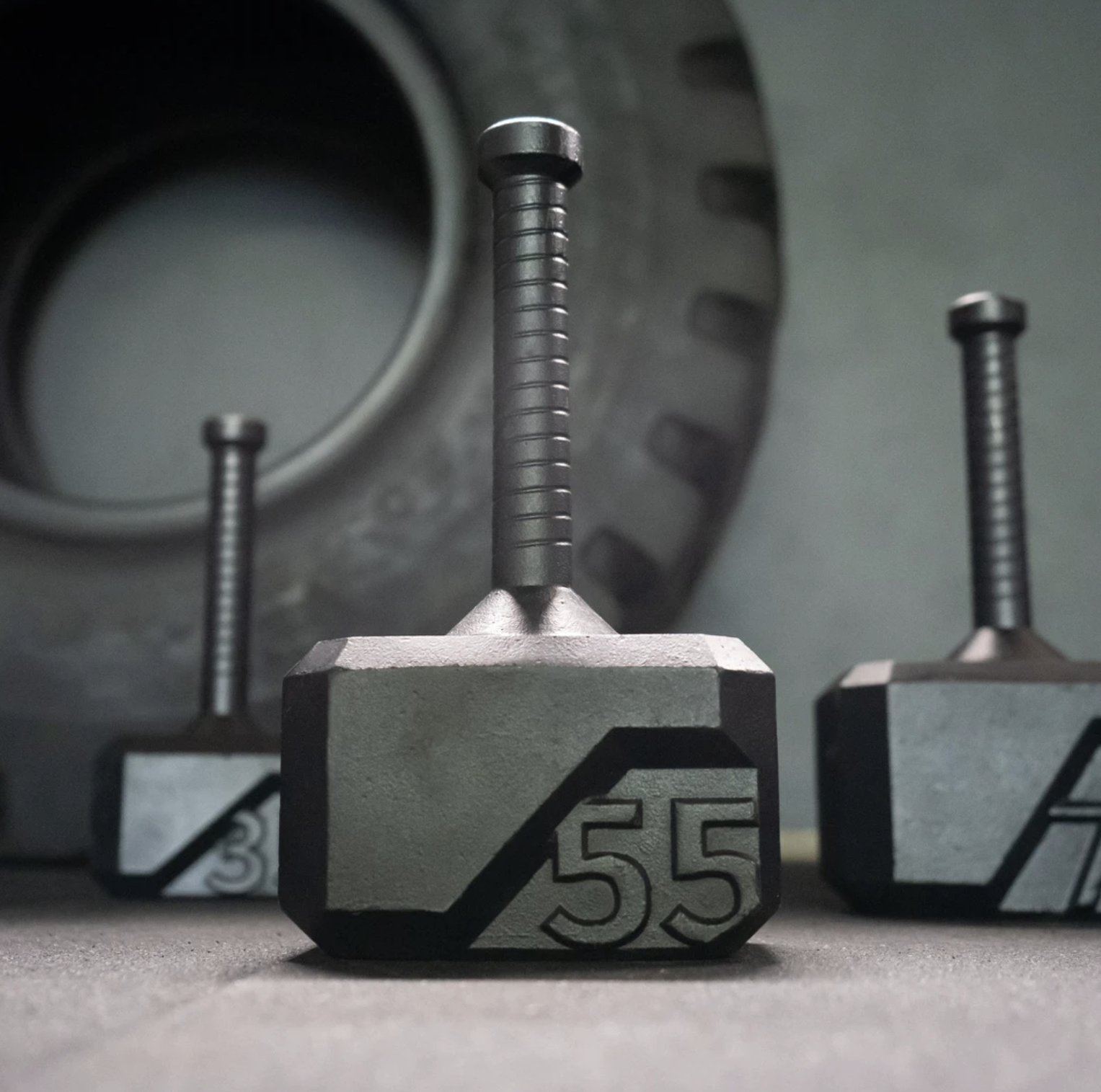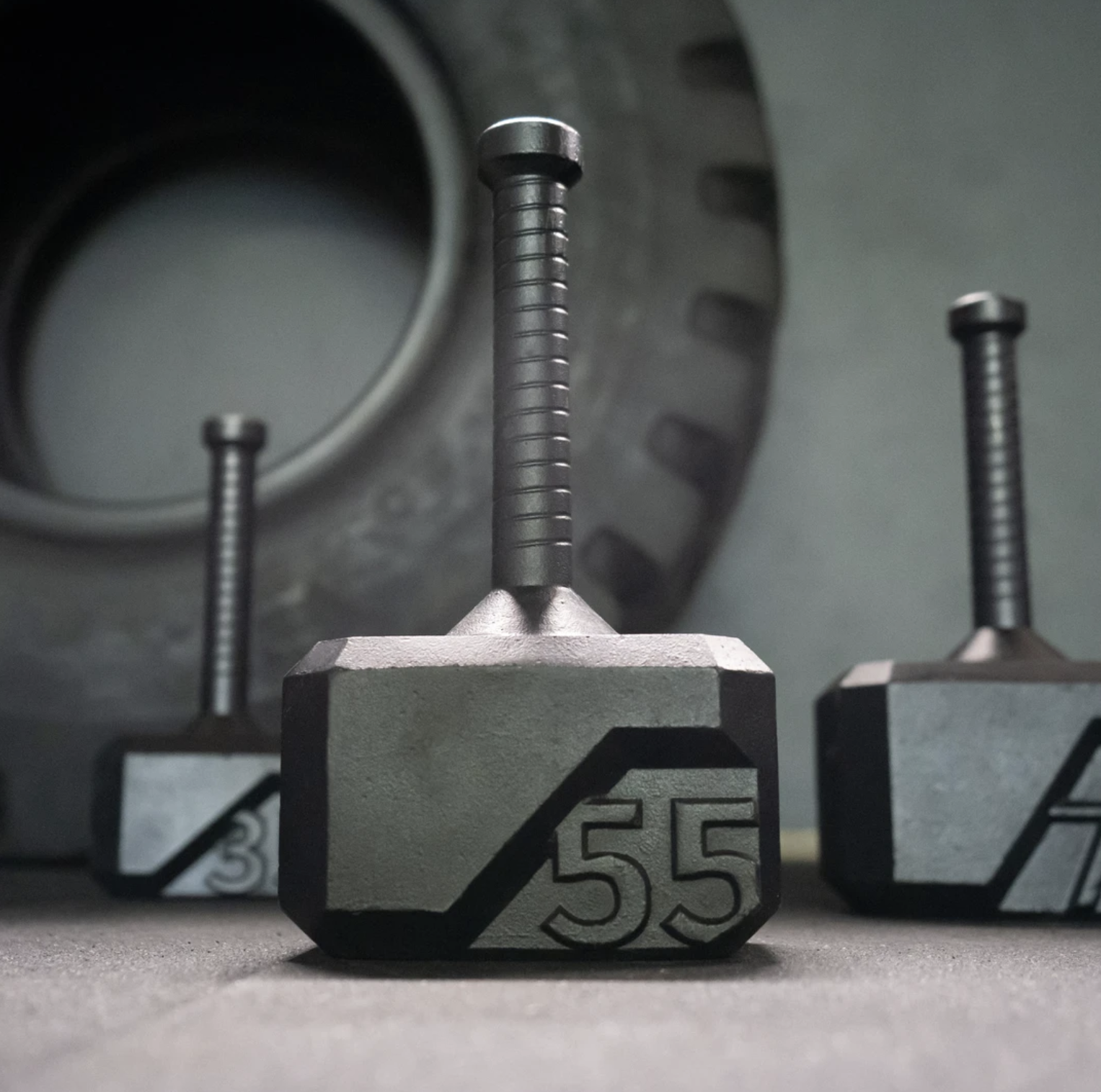 The new Kettlebell / Hammer type is capable of a wide range of motion like power snatches, various swings, cleans and jerks, farmer's carry, Thrusters, power cleans, hammer curls, Goblet squats and so much more; making it the perfect gift for the workout addict and cross-fit junky.
Key Features:
Material: cast iron
Dimensions: L 8″ / 205 mm x W 5.5″ / 140 mmx H 14.5″ / 372 mm
Finish: powder-coated textured
Handle Length: 8.5" – 218 mm
Grip: Fine machined twirl + powder-coated texture
Weight: 55 Lbs / 25 Kg
Recommend use: on rubber or nonabrasive surface
Packaging: Retail box
Buy Now: $155.00 or to learn more, check out: www.tribe-wod.com
Cardo Packtalk Bold Duo


The perfect gift for the Motorcycle lover who lives to ride and stay connected. The Cardo Packtalk Bold Duo is a wonderful piece of hardware that turns any helmet into a "smart helmet". This (two pack) system includes 40mm JBL Speakers, DMC Intercom technology that connects with up to 15 riders, Bluetooth, FM Radio, Universal Connectivity, 13 hours of talk time, smart audio mixing, automatic volume control (probably my favorite feature), and the ability to make phone calls and merge any incoming phone calls into the intercom conversation.
Plus the app allows for even more control and the option for private chat. We've tested other bluetooth options and nothing comes close to this Cardo Packtalk system for ease of use, connectivity, and reliability.
Buy Now: $599.95 or learn more at: www.cardosystems.com
Bushnell Wingman
Give the gift of GPS accuracy and tunes this year, with the Bushnell Wingman. This portable bluetooth speaker is pretty amazing. Not only can it blast music, it also can give you yardage at the push of a button. The Wingman has a magnetic backing that allows it to hold firmly to your golf cart while you navigate the golf course. The detachable push-button features an option to request yardage from anywhere on the course.
Buy Now: $149.99 or learn more at BushnellGolf.com
For the Gamers & Chillers
Gunnar Torpedo-X Razer Edition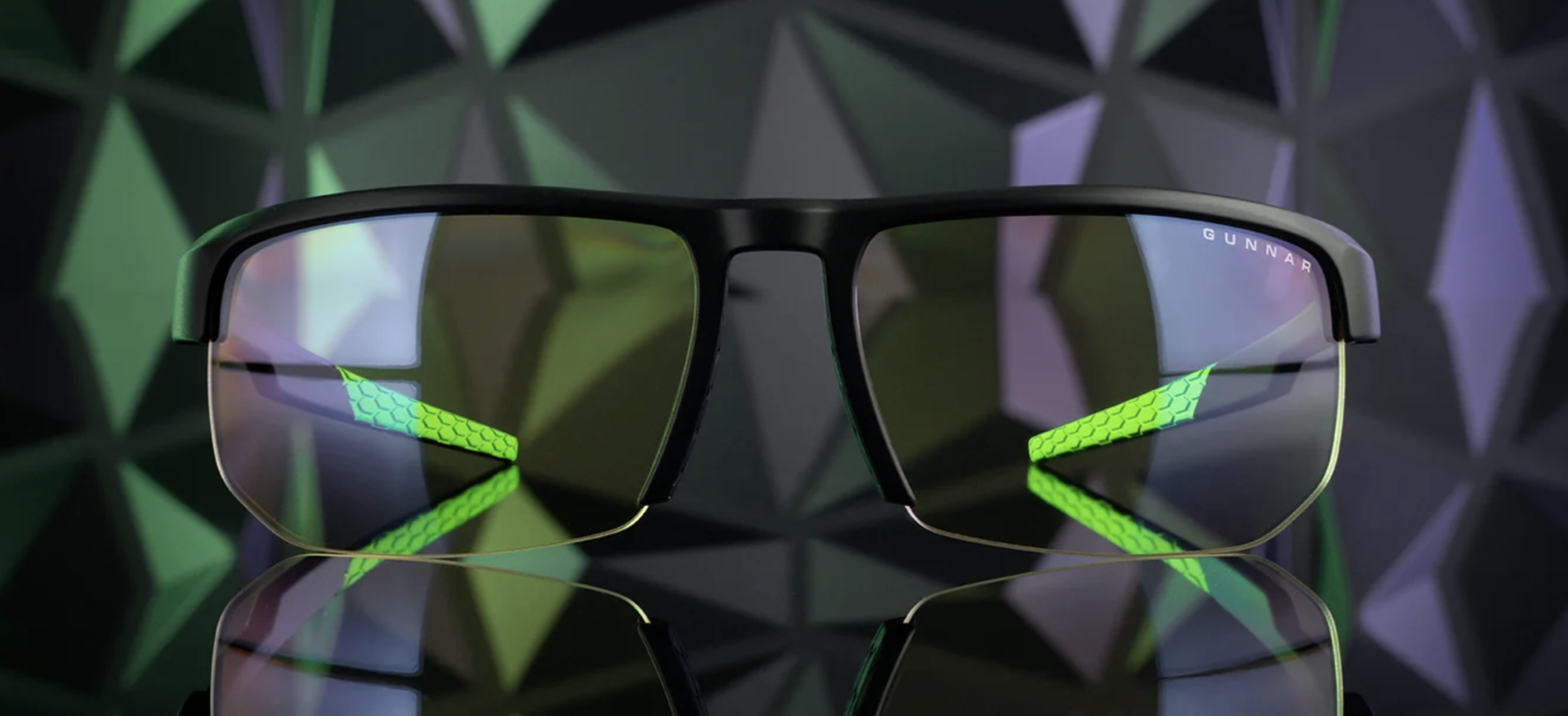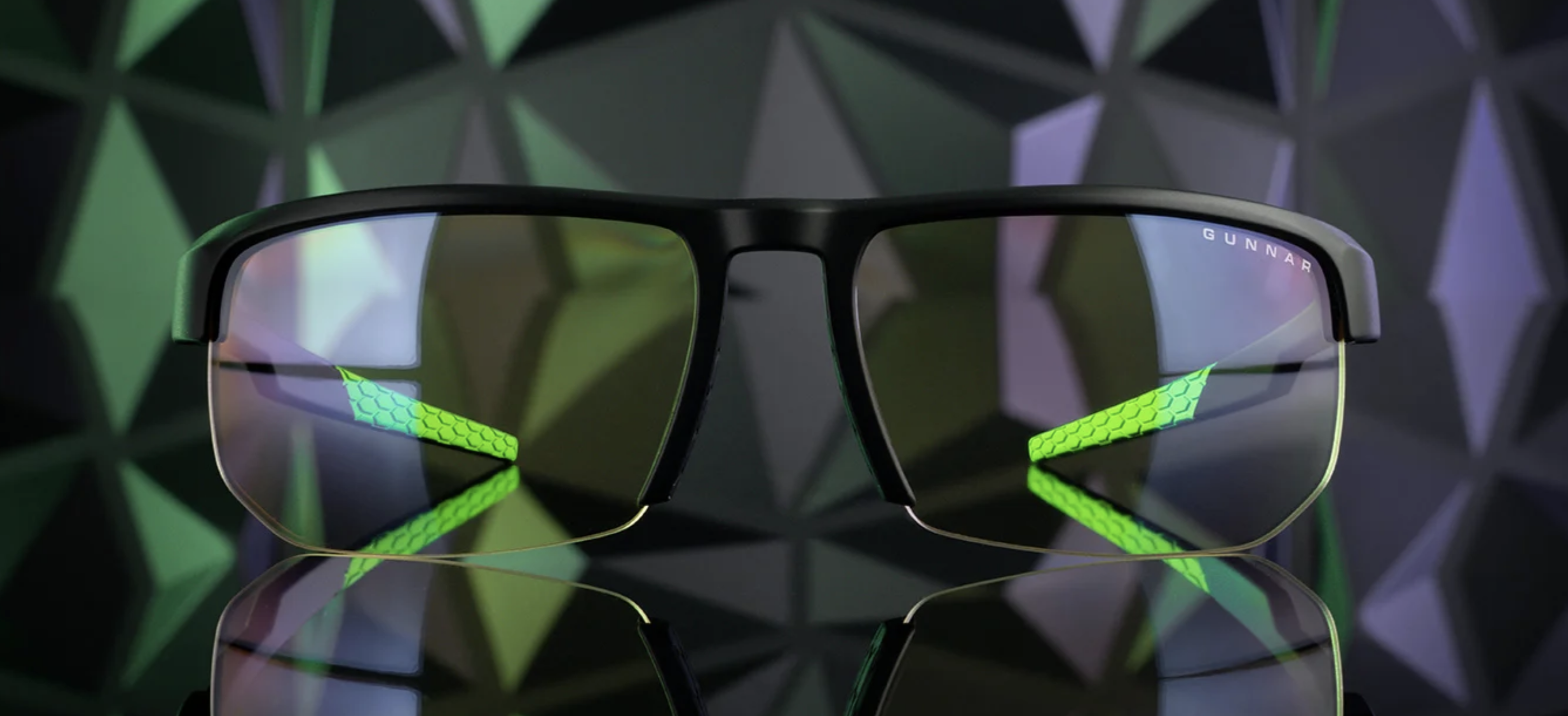 As the number of hours spent in front of screens gaming and consuming content continues to rise among kids and adults, the launch of this premium collection solidifies GUNNAR's position as the #1 brand in gaming eyewear.
The semi rimless and lightweight Torpedo-X, Razer Edition are the next generation of elite gaming glasses. Featuring an interchangeable strap temple which allows for optimal comfort while wearing a headset. In addition, the glasses also include GUNNAR's patented Amber lens, which enhances focus, prevents dry eyes, and blocks 65% of harmful blue light. The Torpedo-X, Razer Edition allows gamers to focus and perform better, while putting a premium on comfort.
Buy Now: $79.99 or purchase on Amazon
TiVo Stream 4K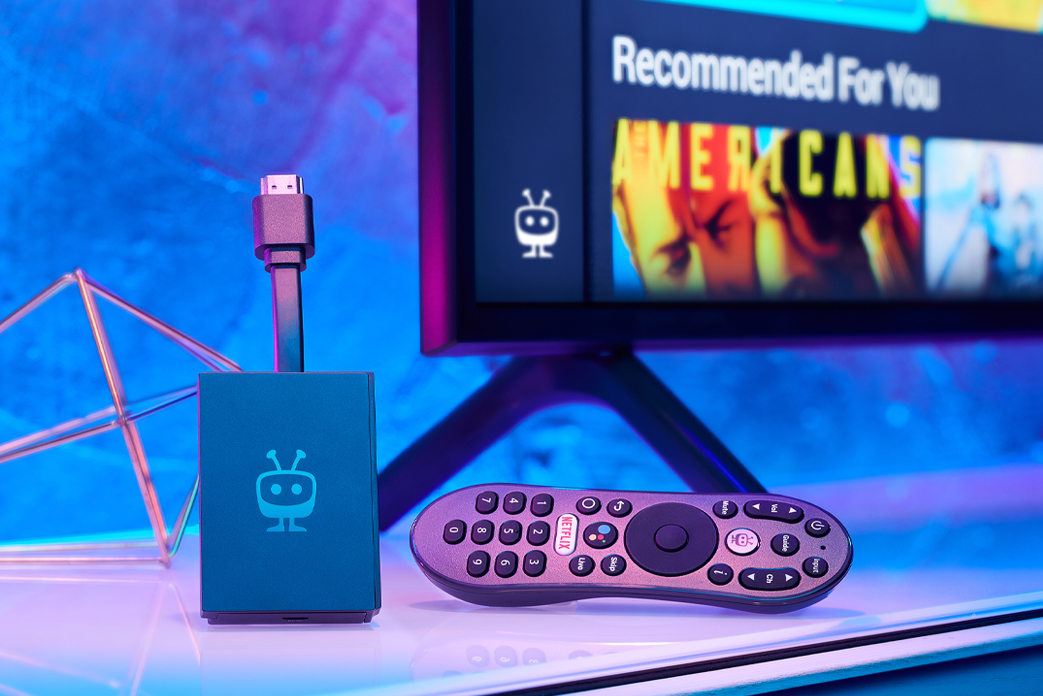 TiVo, yes that TiVo who brought us the first-ever DVR in the late 90's, is back and they are jumping into the streaming market with the TiVo Stream 4K. The TiVo Stream 4K has the features of streaming devices that cost twice as much, but is on sale now for $29.99 at Amazon, Walmart and Best Buy.
Skout's Honor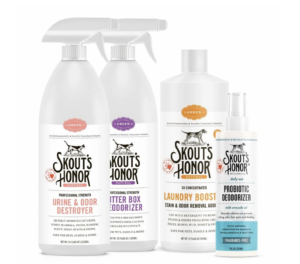 To help make being stuck at home a little bit easier, we've put together a combination of our favorite cat products to keep your house clean and your pets feeling and looking their best! Skout's Honor also offers a variety of other great products for your Dog as well.
Kit includes:
1 Skout's Honor Cat Urine & Odor Destroyer
(35oz.)
1 Skout's Honor Litter Box Deodorizer (35oz.)
1 Skout's Honor Laundry Booster Additive
(32oz.)
1 Skout's Honor Probiotic Deodorizer (8oz.)
Buy Now: $56.96 or to learn more, check out: www.skoutshonor.com
Skullcandy Push Active True Wireless Sport Earbuds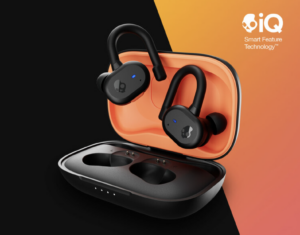 Push Active features Skull-iQ Smart Feature Technology, Skullcandy's all-new, voice-control platform. Skull-iQ allows users to go completely hands-free with voice control regardless of your phone's operating system/ecosystem, enables over-the-air updates so users can enjoy new features as they become available extending the life of the earbuds, and can use voice control without an internet connection unlike Apple, Samsung, etc. Push Active are the ultimate audio partner, offering flexible over-ear hooks and water/sweat resistance.
Buy Now: $79.99 or to learn more, check out: www.www.skullcandy.com
Soft Spa 9500 Bidet by Fluidmaster
Designed to provide a more hygienic, clean and refreshing solution in the bathroom, the feature-rich Soft Spa 9500 Bidet leverages Fluidmaster's 60-year history of innovation. Complete with water temperature and pressure controls, adjustable dryer speeds, an ergonomic, temperature-controlled comfort seat and more, the bidet features a sleek design that won't shift under your bum.
Key Features:
Automatic front and rear cleaning cycles with oscillation, water temperature
and pressure control
Adjustable dryer speeds and temperature control
Sleek design with an ergonomic comfort seat that won't shift under your bum, featuring adjustable temperature control
Control via push button at bidet base or wireless remote
Deodorizer and push-button quick release for easy cleaning
Night light and soft-close lid for round-the-clock use
Requires an electrical outlet to enable amenities
Buy Now: $400 or to learn more, check out: www.shop.fluidmaster.com
Chrome Industries Southside 3.0 Sneaker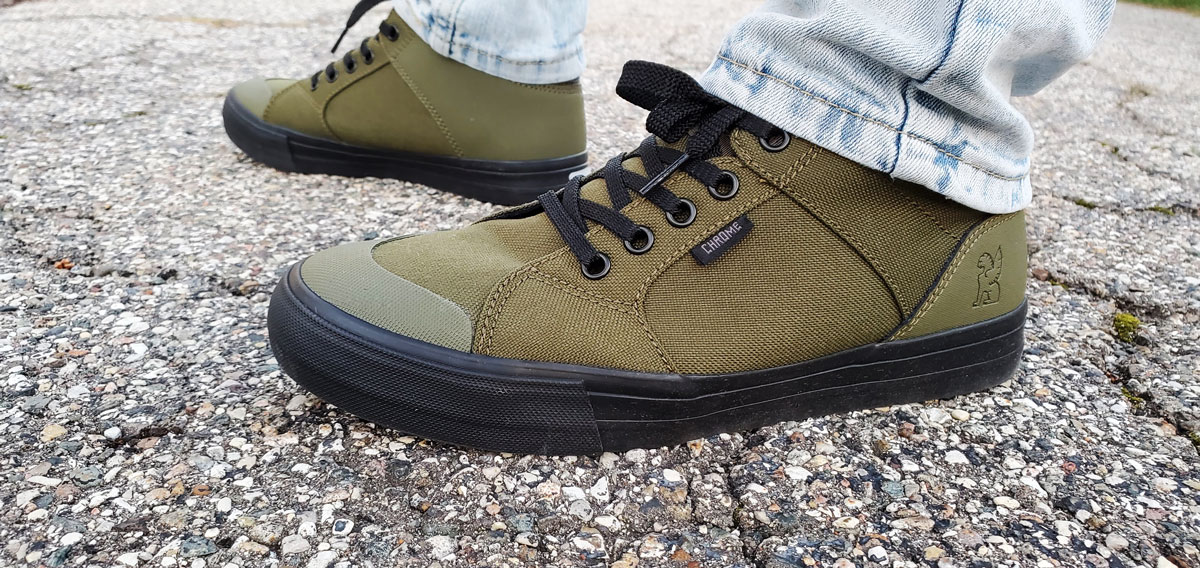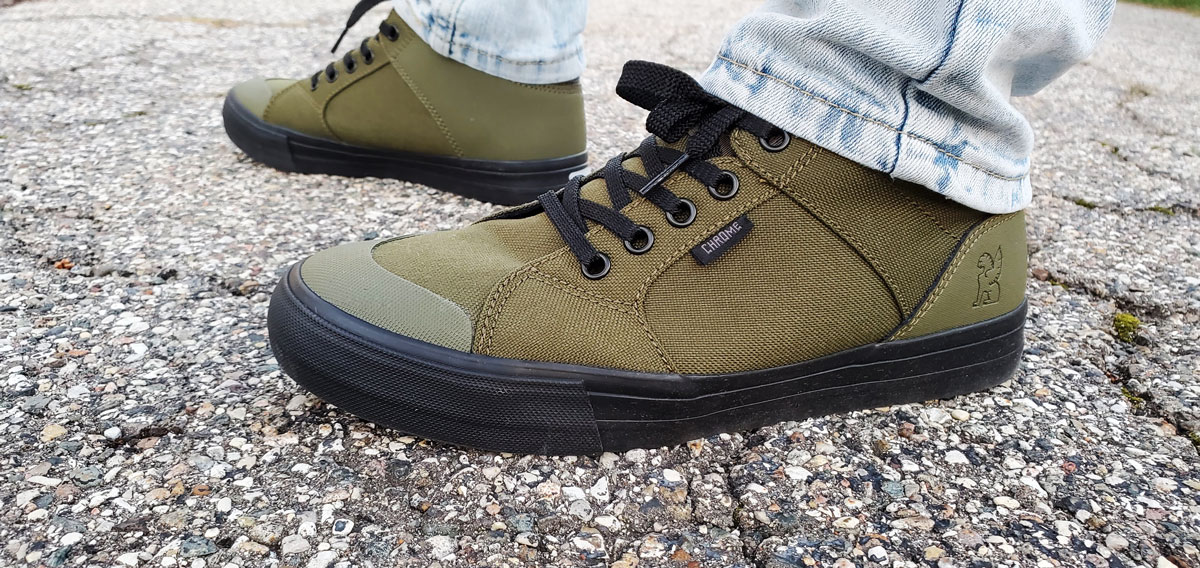 Crome Industries – the original maker of bombproof gear for living and riding in the city. This is a company that keeps pumping out fresh footwear, clothing, bags, and accessories.  One of their latest is the Southside 3.0 Sneaker that brings back the original Southside style, but redesigned to be better than ever. This reinforced nylon shank mid-rise sneaker has a Panaracer vulcanized rubber outsole, is water-repellent, and meant to have a street-style that was built to pedal. Like all Chrome gear, these shoes are made to last. Comfort, style, and performance for the fashionable urban dude (they now carry women's apparel too).
Chrome offers more than just sneakers, for an entire look at their line-up (including clothing, bags, and more) check out their Gift Guide.
Buy 3.0 Sneaker: $110.00 or to learn more, check out: www.chromeindustries.com
BN3TH
BN3TH, Vancouver, BC based company started it's journey to radically change how men think about underwear. Increased comfort = Increased performance. After all, no one performs at their best when they're adjusting. Or shifting. Or sweaty. So if you care about the comfort of your man, check out BN3TH as some wonderful gift options.
Joggers
Easy comfort. Easy style. You'll be reaching for these French Terry Cotton Joggers every day of the week. This ultra-comfortable lounging essential is made with French Terry Cotton and features a tonal cuff to keep your streetstyle polished without sacrificing on comfort. The media pocket and drawstring keep function first.
Buy Now $70.00 or to learn more, check out: www.bn3th.com
Classics Boxer Brief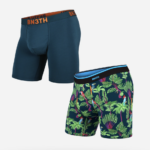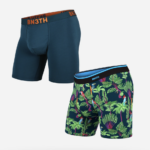 These luxury Boxer Briefs feature an ultra-soft, breathable, lightweight Tencel™ Modal that is sustainably sourced, guaranteed to stay smooth and keep you comfortably supported at all times. Our MyPakage Pouch Technology™ lifts & separates your boys, eliminating the need to shift or adjust.
Buy Now $52.00 or to learn more, check out: www.bn3th.com
Linksoul
Born out of love for the game of Golf, LINKSOUL has grown its modern golf collection to a range of technical and casual garments. The apparel not only suits the golf course and avid golfer, but also targets the everyday user for casual wear around town, the office, or lazy day's at home.
Kirkwall Down Hoodie
This is a great jacket for the average user, especially those who live in the southern half of the states with less worry about snow! Incredibly lightweight for the warmth it supplies, the down-filled Kirkwall Hoodie will keep you wrapped in summit-conquering comfort for pre-dawn surf checks or blustery afternoons.
Buy Now: $195.00 or to learn more, check out: linksoul.com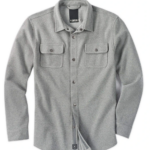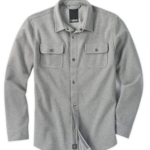 Wyeth Shirt Jacket
The Wyeth Shirt Jacket is the perfect layer for changing seasons. With its versatility, you can wear this as a shirt, sweater, or jacket as it provides just the right amount of coziness and stretch for transition from day to night, summer to winter and back. Slightly thicker than a flannel, plus it has the stretch comfort; this is one of my favorite shirt/jackets to wear or pack when traveling because of the versatility and style.
Buy Now: $110.00 or to learn more, check out: linksoul.com
Chino Boardwalker Pants
The Chino Boardwalker Pants are a great match with the Anza shirt that also provides a great deal of comfort and style. What's even cooler, is that these pants use a new fabrication featuring recycled poly derived from discarded water bottles. Each pair is finished with a saltwater wash to bring incredible comfort to this high-performance 4-way stretch fabric.
Buy Now: $120.00 or to learn more, check out: linksoul.com