A big cargo shipment recently arrived at Busted Wallet with an un-assembled Traeger Pro 780 inside. We were giddy like children on Christmas morning to open it up and get moving with the new Traeger Pro 780. First, a little background on Traeger. They invented the original wood-fired grill over 30 years ago in Mt. Angel, Oregon. They continue to lead the industry as the world's #1 selling wood-fired grill, perfected by decades of mastering the craft of wood-fired cooking. A Traeger grill is designed to transform the way you cook because it should create consistent results, every single time. How did the Traeger Pro 780 perform? Read on for the full review breakdown.
Traeger Pro 780 Review Breakdown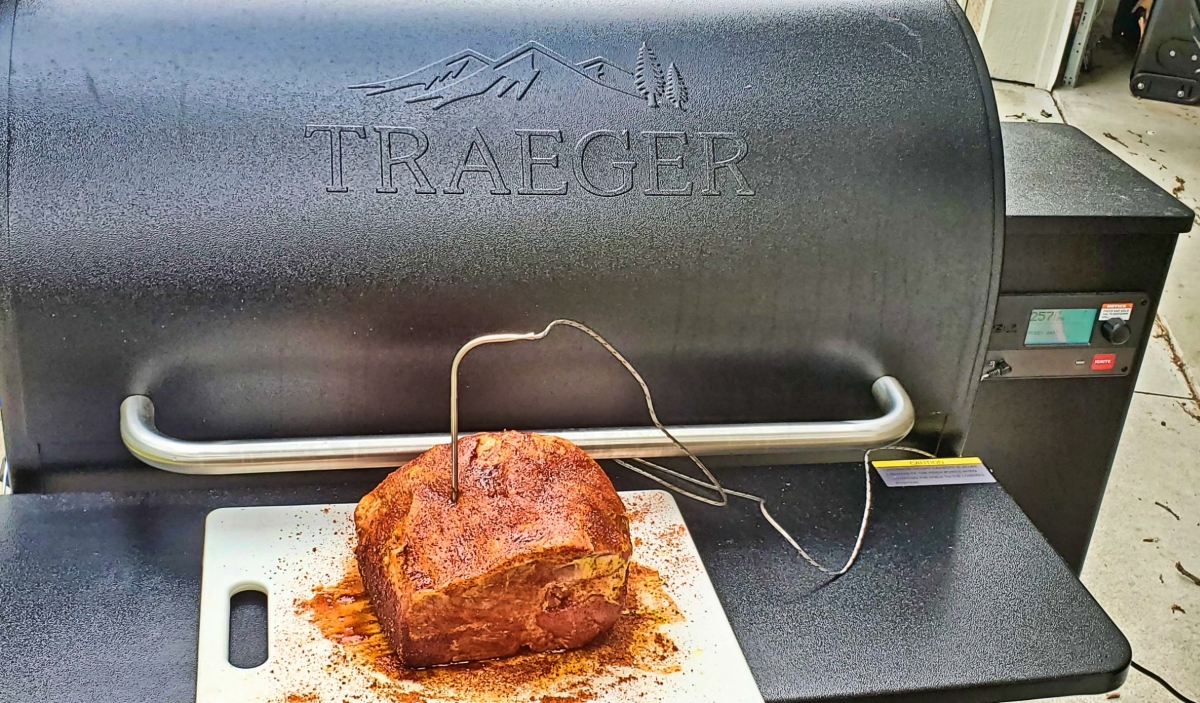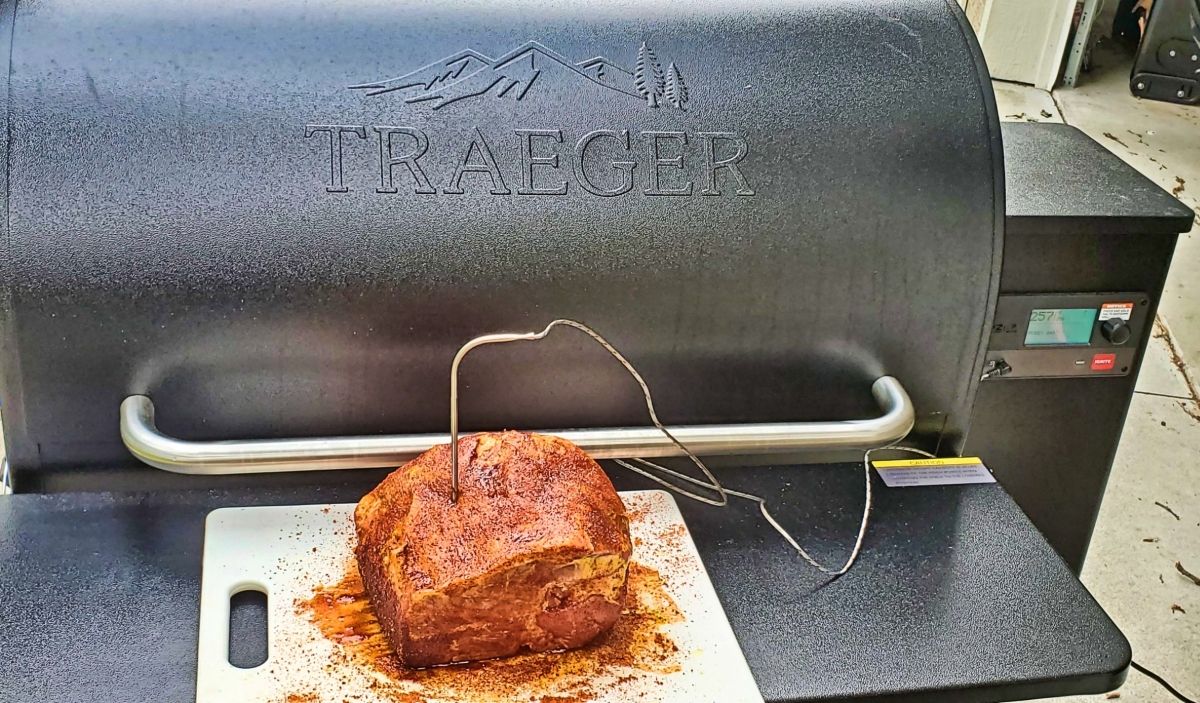 Key Features:
Pro D2 Controller- Set the dial to desired temp, hit ignite and you are good to go
Grill, smoke & monitor your Traeger Pro wirelessly using the Traeger smart phone app, Google Home or Amazon Alexa
All new, smart WiFIRE technology allows you to monitor and adjust your grill temp anywhere
Meat probe included to check your temp at any time or location
6-in-1 Versatility- Traeger's are not just for grilling, you can smoke, bake, roast, braise, and BBQ food too, from ribs to apple pie.
Setup:
One of my favorite things about setting up the Traeger Pro 780 was that the instructions included where you should be at on your beer consumption. After the first step you should have half a beer finished and so on. It helped me stay focused on the task knowing beer number 2 was only a few steps away. For most people I would recommend going to a local Traeger dealer, like Ace Hardware and purchasing. They will do the set up for you and save you the time. If you want to do it yourself, you will need a second person to move the grill around. I also recommend watching this video made by Traeger to get an idea on how the set up will go.
From on-boxing to being all done was probably an hour to an hour and a half. Traeger does a good job of explaining the steps with good pictures to help guide you. If you are tilting or propping up the grill, make sure you put some cardboard or thick mat underneath the grill, so you do not scratch the grill on the concrete. Overall, the set-up was not bad just takes extra time away from grilling!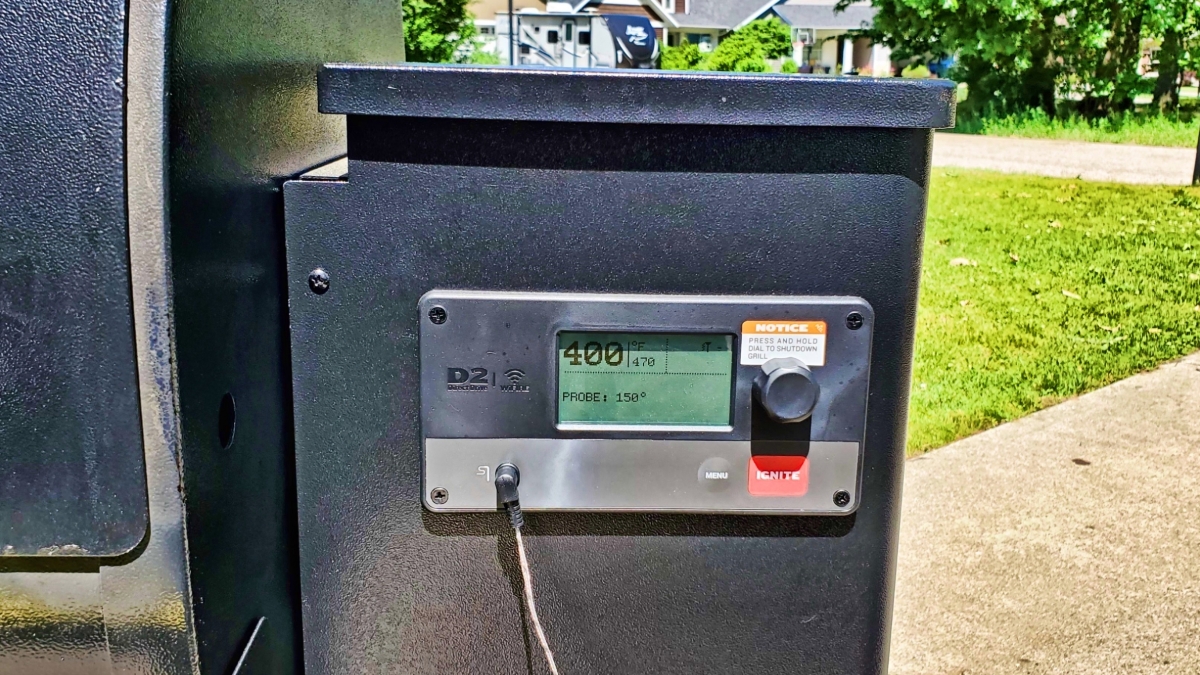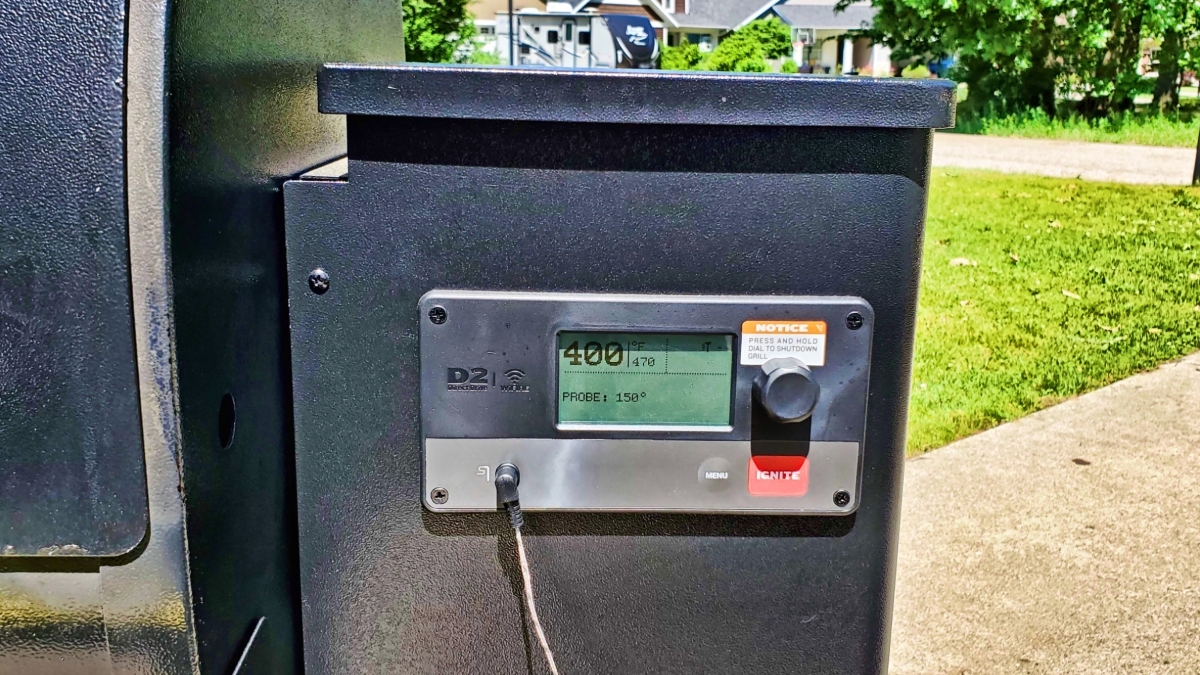 Design:
For those of you knew to wood fired pellet grills, let us do a quick a tutorial from Traeger. All-natural hardwood pellets are moved from the hopper to the fire pot by an auger, where they are ignited by the HotRod to feed the flames and add delicious wood-fired flavor to your food. A fan circulates heat and smoke for even, consistent cooking, and a drip tray keeps flames off your food and prevents flare-ups. It is all operated by a controller that maintains precise temperature.
The new Traeger Pro 780 grill takes things up a notch with the enhanced controller that uses WiFIRE technology. WiFIRE allows you to monitor and adjust your grill anytime, anywhere from the Traeger app on your smartphone. Plus, with the brand-new D2 drivetrain, the Pro Series Wi-Fi pellet grills is now designed to start quicker, heat up faster, and put out better smoke quality giving you consistent results infused with wood-fired flavor.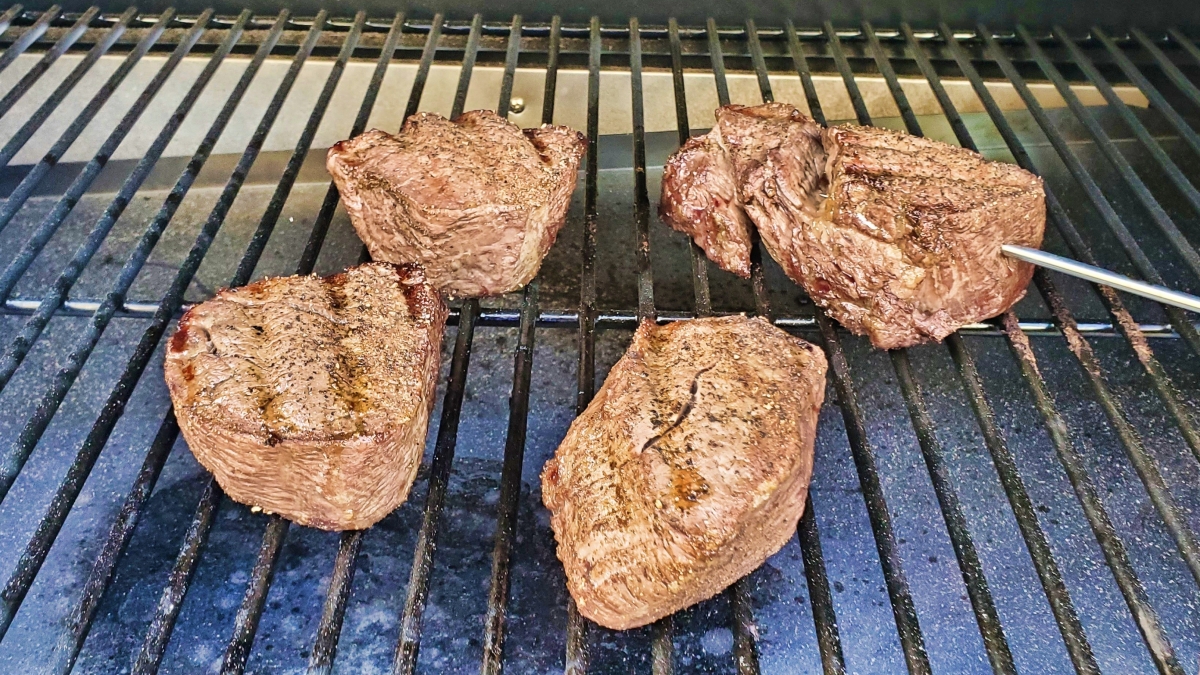 Performance: 
If you are new to wood pellets this will be an adjustment for you. I have mostly been an electric smoker and a charcoal guy. A few things I was really impressed by is how quickly easy it is to use. The startup piece is as simple as pressing a couple of buttons and setting your temp. It also gets to temperature very quickly and maintains that temperature.
I did find on set up it would overshoot my desired temp by a few degrees, but I easily fixed it by opening the grill for a few seconds and then it settled in at the right temp. In addition, when you open the grill to flip your meat and close the grill, it gets back to your desired temp very quickly. This is sometimes an issue with a charcoal grill because you only have a set amount time with your coals, so when you lose heat, it is hard to get it back.
One thing that I was worried about with no flame is the lack of grill marks on the meat. Getting that little bit of char from the grill marks adds texture and flavor that completes the meat. I was pleasantly surprised to see those grill marks on my steak. My first attempt with brats and hot dogs did not get the grill marks like I wanted but that was more of a user error of figuring out the grill. The probe is a nice feature so you can always no the internal temp of your meat. Because of the consistent heat and lack of direct flames you cannot use your old method of timing from a gas or charcoal grill. The probe provided a security blanket as I worked through first meals.
The great thing about the Traeger Pro 780 is that Traeger's are not just for grilling. You can smoke, bake, roast, braise, and BBQ food too, from ribs to apple pie. This is a huge relief for my deck to be able to combine systems. The reason I have always preferred an electric smoker is because of the consistent heat. I did not have to open the door; I could set it and forget it. With the Traeger you get the same peace of mind. I followed a Traeger recipe for pulled pork recently and it was nice letting it go for 9 hours and not worrying.
I left the house to run errands and checked was able to check my internal temp while running around town via the WiFIRE technology. This is a huge deal to be able to just leave it and still know what stage you are at. Overall, the Traeger Pro 780 delivered results on both smoking and grilling which is a huge deal.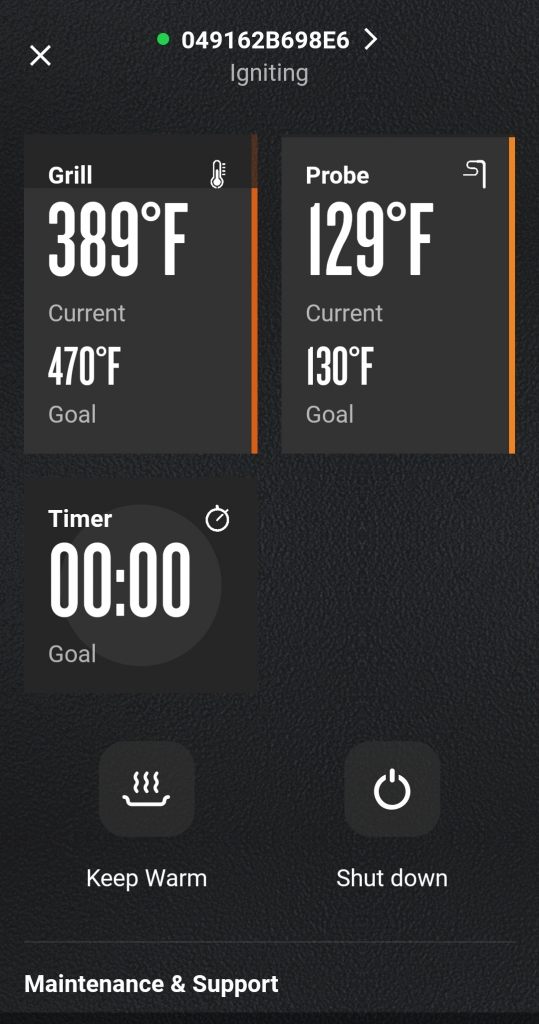 App Performance:
Getting the Traeger app and WiFIRE technology all connected did present a bit of an issue the first time through. There were some steps just not working to get things going, I eventually figured it out but took a few times. Once you do get it going, it works great. As mentioned above, the peace of mind of being able to know your internal temp is worth a lot. In addition, I felt like my pork shoulder was stalling and my internal temp was not moving as fast as I would like so while waiting in line of a grocery store, I was able to increase the temperature. That is an incredible feature that can really save the day.
Value:
Priced at $999.99, you may have some sticker shock when you go to pull the trigger. However, the grill has so much versatility by being able to grill, smoke, bake, roast, braise and BBQ. Having the ability to smoke and grill on one unit is an incredible value. If you want to save a little you can go a little smaller with the Pro 575 for 799. The results on both regular cooking and smoking were great.
Could you get a little bit of smoke flavor by using a traditional smoker? Maybe a little, but the difference is not that noticeable. This is a high-quality grill that is well built and designed. You will get great results and your guests will be thankful for the delicious meal. Finally, when you get a Traeger you join a community. They have great resources and tutorials plus recipes to get you going. It is a different wait of grilling, but it is a lot of fun and you cannot argue with the taste.
Buy now for $999.99 or visit Traeger.com for more information
Traeger Pro 780 - Grill Review
The Traeger 780 Pro produced tremendous results for our cooking team. The versatility of the grill makes it a nice addition to your backyard. If you are in the market for a new grill, we highly suggest you take a look at the Traeger Pro series
The Good
Versatility
Impressive performance on a wide range of cooking methods
Being able to maintain and hold a temperature
The Not-So-Good
Price tag- although the versatility makes it worth it
App was clunky on setup