This week Titleist is doing something pretty much unheard of. They are releasing a limited run of experimental golf balls dubbed the Titleist EXP•01 to golf shops around the US and Canada. Most shops will be getting 10 – 12 dozen balls. Once they are gone, they are gone! Typically Titleist will test new balls on tour with PGA pros or send them out to Titleist team members for feedback. Never have they released prototypes to the public for trial. I think this is a cool marketing scheme. Inside each box there is a thank you card for your purchase and a link you can go to, to fill out an online survey. Kind of cool if you ask me! Let the public decide if the balls are good enough to take up space on the already crowded shelves of pro shops.
"The EXP Project invites golfers into the early stages of our R&D process, and allows us to broadly test experimental materials, constructions and processes that could be integrated into any segment of our golf ball line. The EXP•01 is truly an exploratory product and there's no better way to evaluate our progress than getting it into the hands of dedicated golfers." –Michael Mahoney, Vice President, Titleist Golf Ball Marketing.
From what we can tell, this is a 3-piece golf ball with a large core and urethane cover. What type of golfer is it targeted for? Spin? Distance? These are all questions we hope to have answers for once the public has a chance to put them in play.
Specs & Tech: 
• MTR Developmental Cover System: The short game spin enhancing urethane prototype cover was developed through Titleist's relentless material and process experimentation.
• Innovative Core Technology: A high speed core construction and specialized casing layer deliver low spin on long game shots for great distance and tight dispersion.
• Proprietary 346 Dimple Design: Through testing, the proprietary aerodynamic package has demonstrated an optimized flight profile for peak performance.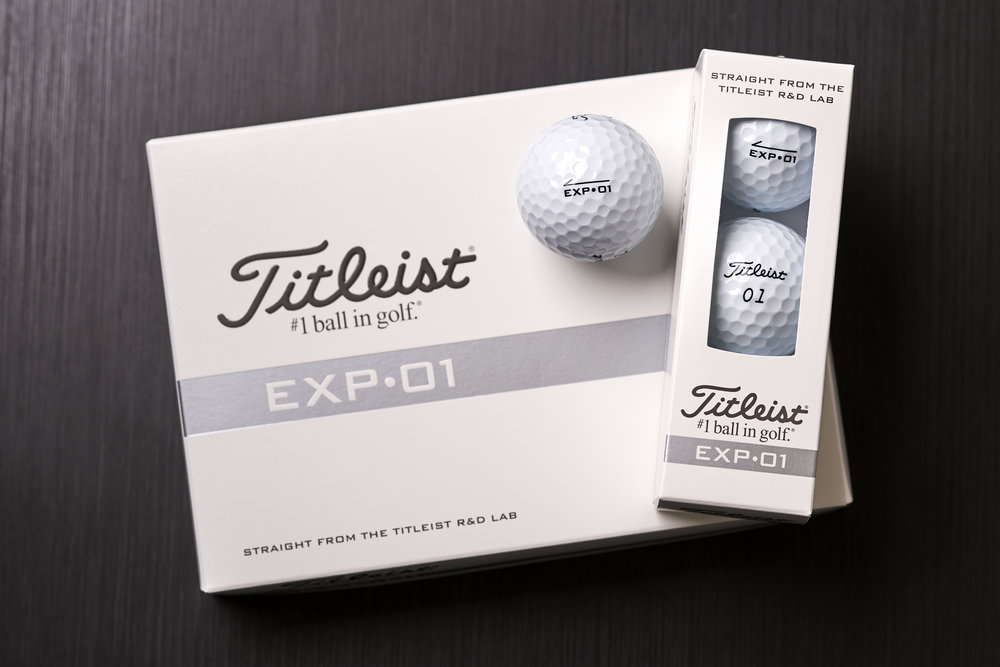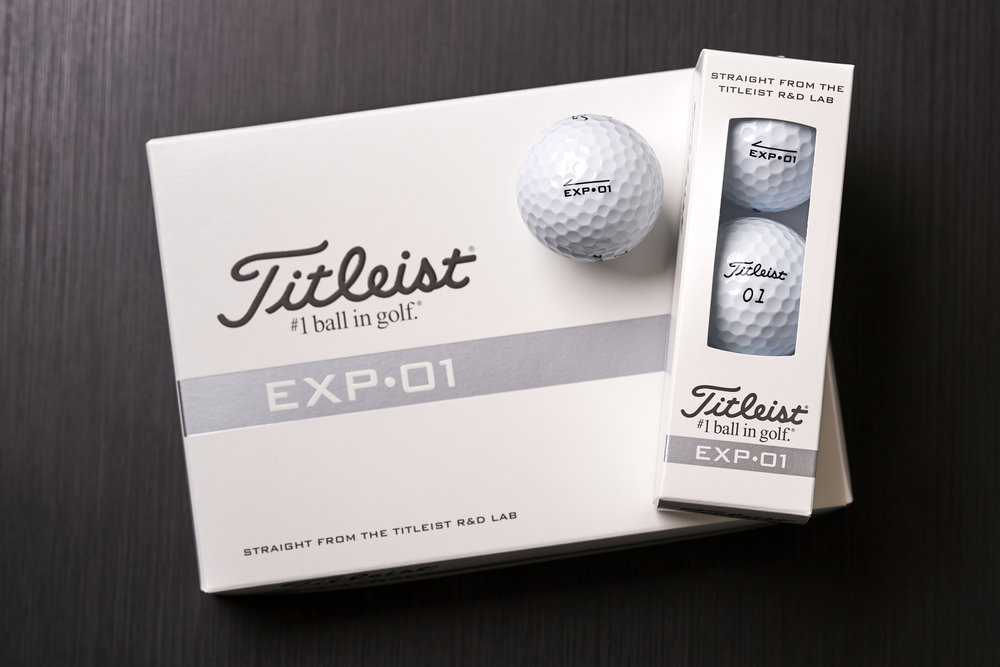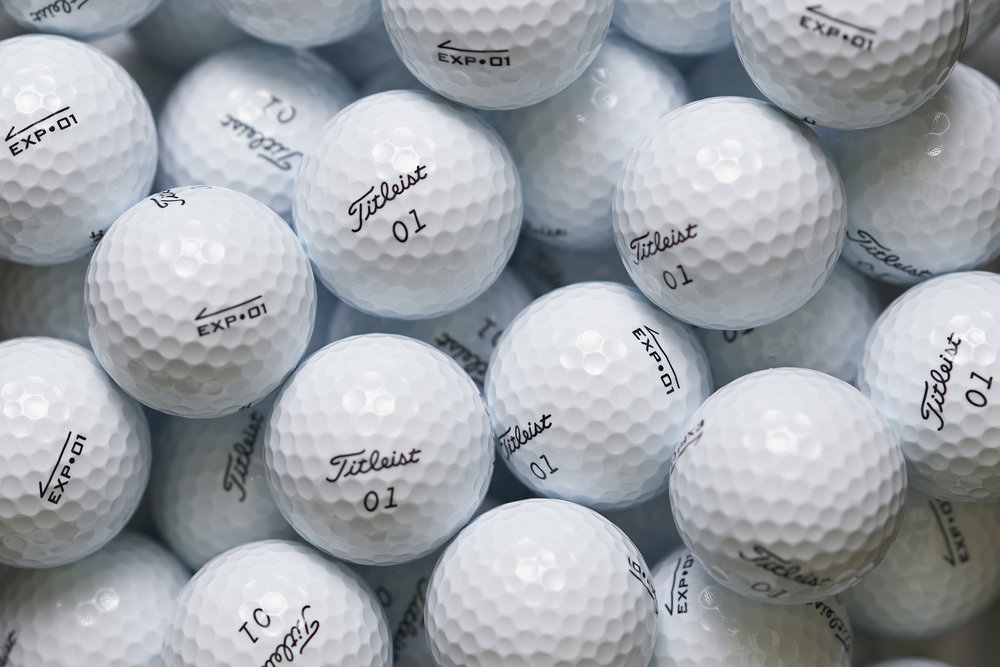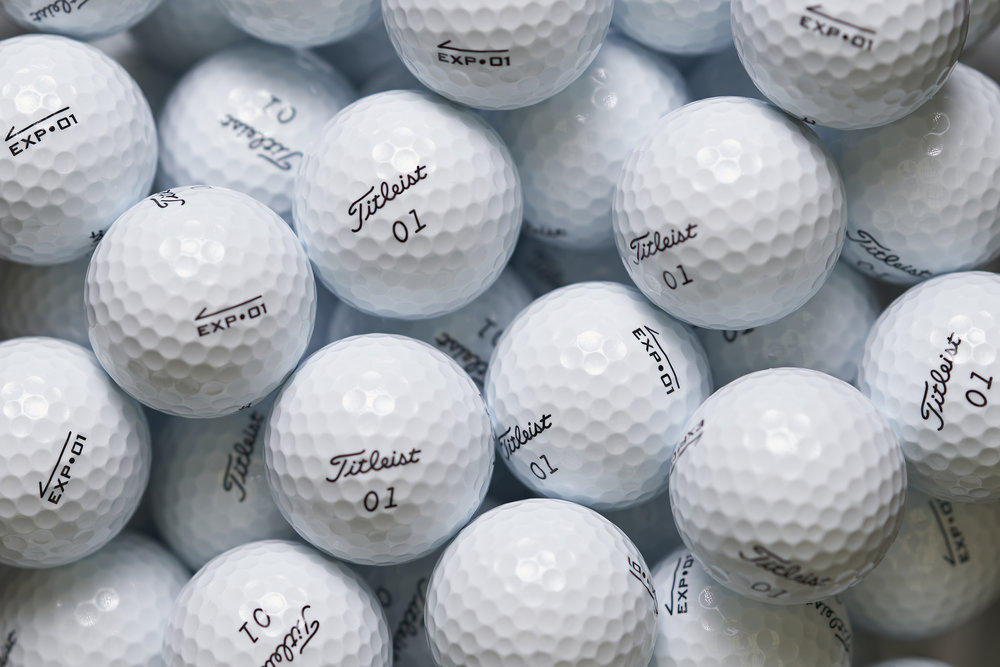 Titleist EXP•01 will be available for a limited time in golf shops in the U.S. and Canada. It will also be available through on Titleist.com for $43/dozen. So hurry up and get them while you can. Stay tuned to BW. If we get our hands on a dozen, we'll let you know how they rate!