Ever since our first review of the President boot back in 2016, we have been impressed with the products from Thursday Boot Company. Last year they launched their shoe lineup to great fanfare. We were lucky enough to recently get our hands on the new Lincoln Loafer. It has been quite a ride for the crew at Thursday Boot. The company started as a passion project in 2014 because co-founders Nolan Walsh and Connor Wilson couldn't find high-quality boots that were versatile enough for their busy lives and at an affordable price point.
Fueled by their rapid growth, in late 2017 they received some Series A investment by a venture capital group that included Russell Simmons and actress Rosario Dawson among many other famous names. This funding allowed them to expand the lineup of new products and continue to grow their business. More is in store for Thursday Boot, but for now let's take a deeper look at the Lincoln Loafer. This shoe arrived at our headquarters recently and it instantly became a must wear. Be prepared for a lot of compliments. How did the shoe perform and hold up for the rest of the testing period? Read on for the full story.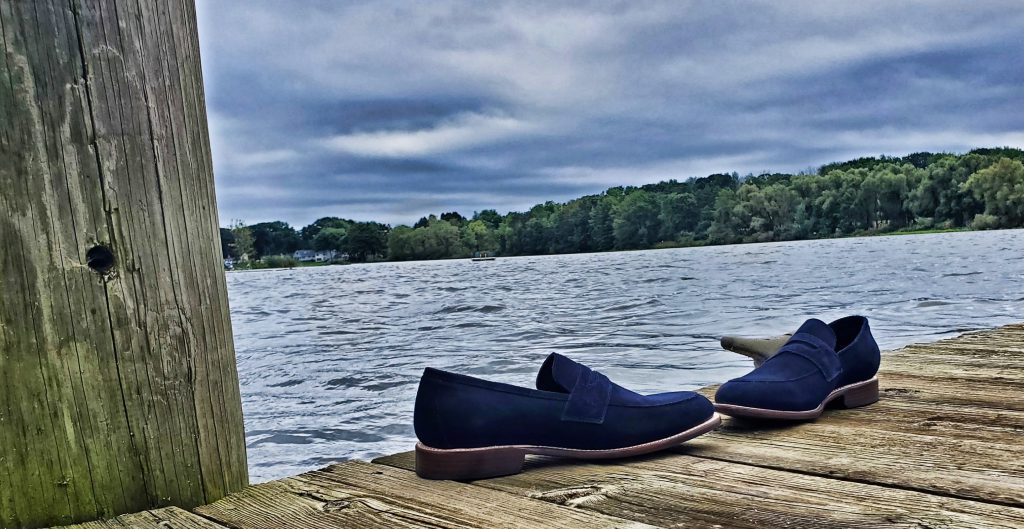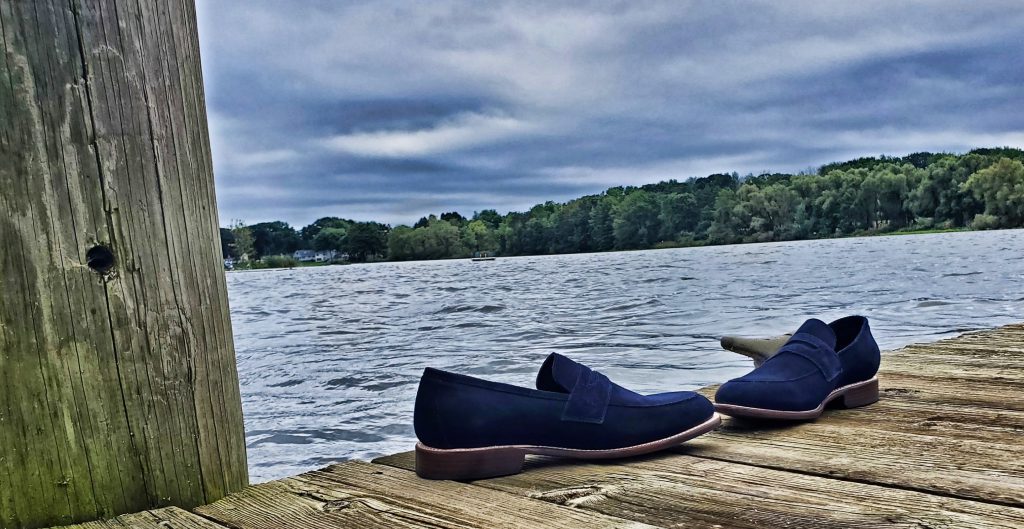 Key Features:
Midnight WeatherSafe Suede
Goodyear Welt Construction
Full Glove Leather Interior Lining
Cork-Bed Midsole
Leather Welt and Heel Stack
Leather Outsole with TPU Studs for Traction
Durable Rubber Heel Base
Lincoln Loafer Review Breakdown
Design:
The Lincoln loafer comes in four different styles; Mahogany, Natural, Black, Brown, and Midnight Suede. For testing we went with the Midnight Suede's because they just look too pretty to pass up. Featuring Goodyear welt construction, hybrid leather & rubber outsoles, and midnight WeatherSafe suede, the Lincoln comes packed with quality craftsmanship.  For those of you new to this process, Goodyear welting is the oldest, most labor intensive, and most durable method of shoe construction. It can be done by machine or by hand and involves multiple labor-intensive steps of construction. The pros of using the two-level stitching makes it easy to resole and the welt acts as a buffer between the insole and the outsole. The extra layers make the shoe more water-resistant and supportive.
In addition, the Lincoln Loafers feature a suede upper which is designed to allow the shoes to age gracefully as you will find the shoes evolve in color as they are exposed to the elements. The shoes also have leather and TPU outsoles which are built to be anti-slip. They TPU lugs provide a classic dress shoe look while increasing your traction and durability of the outsole. The Lincoln Loafer continues a consistent theme for Thursday in that they are well built and well designed.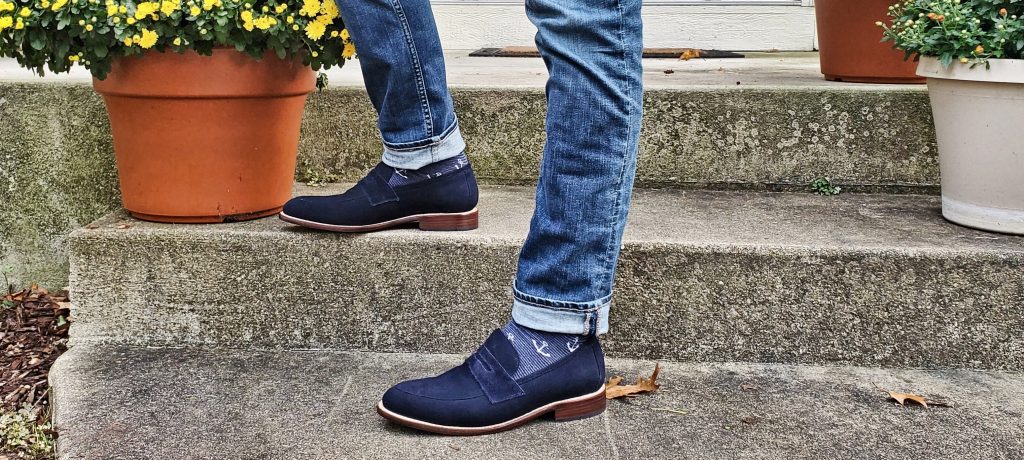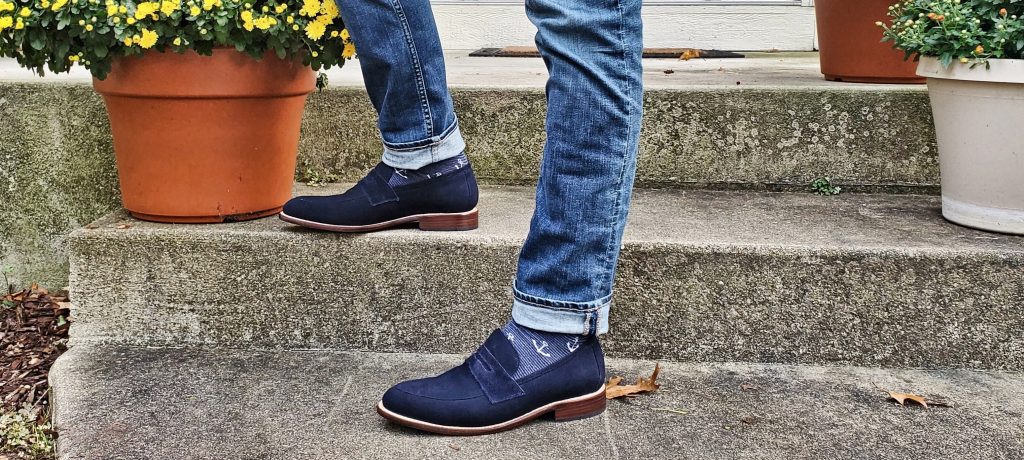 Comfort:
When I reviewed the Captain Roughout's in 2017, I noted how the boots were instantly comfortable and required little break-in. The Lincoln's feature the same cork midsoles as the Captain's, which is designed to form over your feet over time for comfort. I found that it did take some time to break these in. It wasn't long, about 6-7 times wearing them for an hour or so but was a different experience than before. The shoes slip-on very tight, so you may struggle to squeeze in if you have wide feet. The shoes will adjust over time as well. They also feature a glove leather lining designed for a comfortable fit and to be smooth and supple, so your feet stay nice and cozy throughout the day.
Durability:
Thursday Boot Company was built on the idea of versatility. Shoes that could be stylish but also durable. I recall my candid conversation with co-founder Connor Walsh a few years ago that Thursday was essentially founded out of frustration. They were tired of paying for high dollar boots that you would ruin if they went out in the rain. Or boots that could handle the rain, but you couldn't wear in the board room. They extended this thought process to the shoe lineup as well.
The Lincoln loafers we tested are suede, so you do have to be more careful with them than the leather ones. However, they do feature Thursday's patented WeatherSafe Suede design. WeatherSafe suede is a blended solution of waterproof and hydrophobic compounds to help prevent water from penetrating the leather. This is designed to keep your feet dry no matter where the day takes you. Soft and supple with strength and longevity as the long-term goal. I wouldn't stand in a puddle with these, but the Goodyear welt construction will help make your shoes water resistant should you get caught in a storm.
Finally, the anti-slip TPU outsoles continue to be a life saver. Dress shoes can be slippery on a variety of surfaces. The TPU lugs give you great traction while being durable and keeping the outsoles in good shape.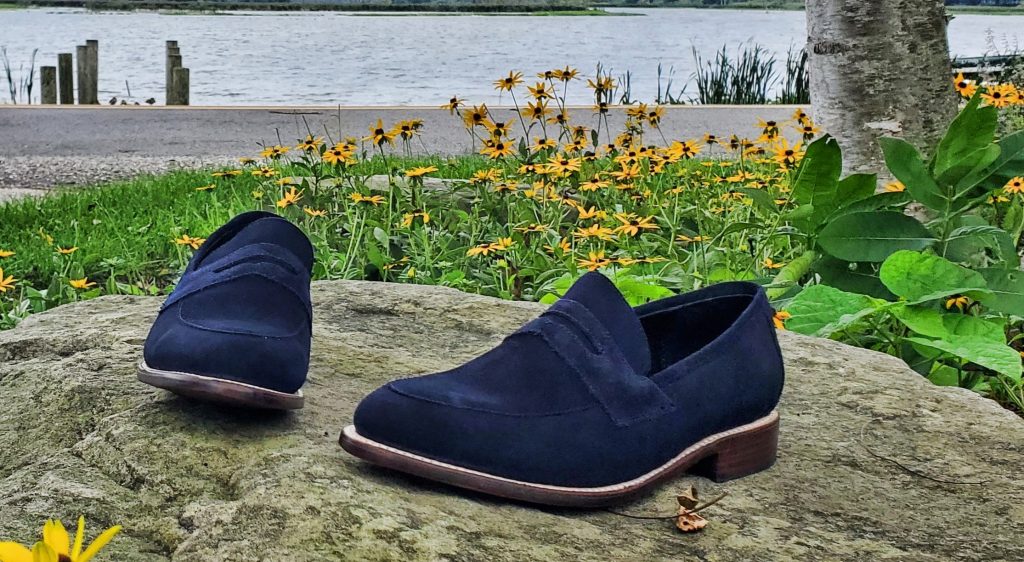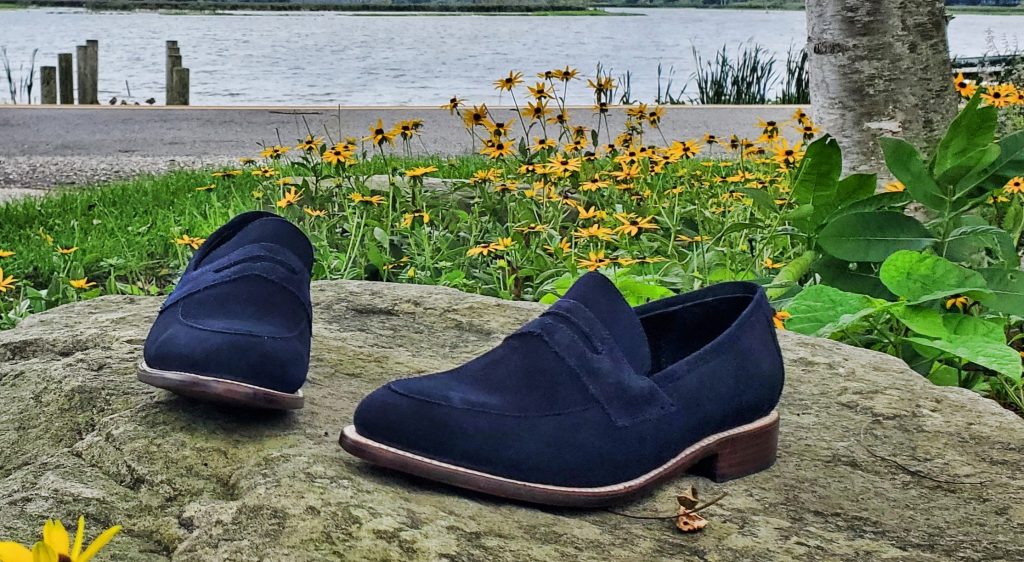 Value:
Priced at $170, we are really enjoying the value these Lincoln Loafers are offering.  Thursday footwear continues to be handcrafted alongside similar products from other brands that charge customers in the $300-600 price range. If you regularly purchase dress shoes, you know how difficult it can be to find a good deal. When you go lower in price, you sacrifice quality. If you increase your price range, you drain your bank account. It is a delicate balance to find the right pair with the right style, comfort, and durability. The Lincoln Loafers feature all these options and more. If you are in the market for quality, handcrafted shoes, that will be sure to snag you a few compliments on your style while being comfortable on your feet, then check out the Lincoln Loafers.
Buy Now: $170 or to learn more, visit: ThursdayBoots.com
Thursday Boot Company Lincoln Loafer - Style Review
Featuring Goodyear welt construction, hybrid leather & rubber outsoles, and midnight WeatherSafe suede, this loafer deserves your attention. The folks at Thursday Boot Company continue to impress and expand their product offering to keep you coming back for more. This is the high-quality loafer that your feet have been looking for!
The Good
Excellent price point
Despite being suede, can still take some weather
TPU lugs give good traction
The Not-So-Good
Longer break-in time before
Tight fit may make it tough for wide feet