When it comes to ski gear with quality materials and craftsmanship for the slope Spyder is unquestionably the go to brand. I was excited to try out the Spyder Dolomite Down Jacket from the "Active" collection to see how a jacket from the more casual collection performed.  Simply put: the Sypder quality translates.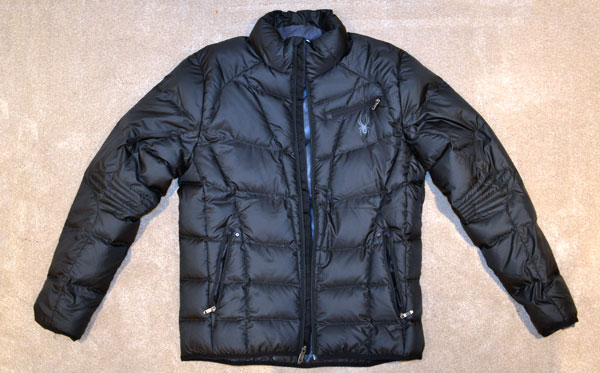 First things first: while the Dolomite is a down jacket, it isn't an overly warm jacket. We had quite the harsh NY winter and found that the high 30's of later April/early May were most suitable with this jacket. We weren't able to take this out on the slopes this year, but instead tested on a variety of hiking trails in lighter winter weather. If looking to this as your go-to ski jacket, look elsewhere as that isn't the foal of the Dolomite. This would be great for warm, sunny days at the end of the season – not during the single digit temps we saw throughout this winter.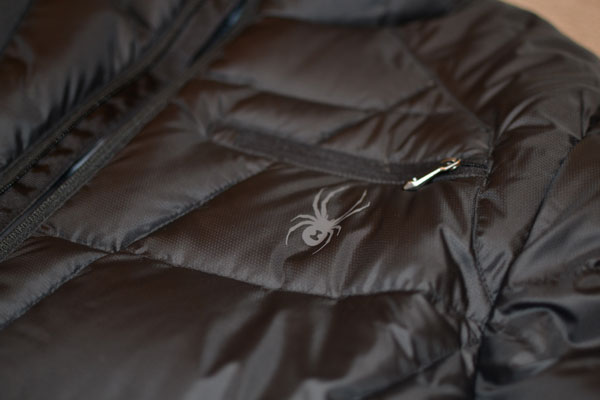 Key Features:
Colorway 447 has Bryte zippers
Custom zipper collection
Brushed microfiber inner collar
Zippered chest and hand warmer pockets
Elastic hem and cuffs
CBL (Size-M) 27 3/4 Inches
Spyder Dolomite Down Jacket Review Breakdow
Overall Build & Comfort:
The down is fluffy and comfortable, but not ridiculously large; think sensible stuffing mixed with smaller segments. When fully zipped the Dolomite can keep your body heat in nicely, even in a near freezing temperature. The fabric used in this jacket is beyond soft and is ultra comfortable throughout.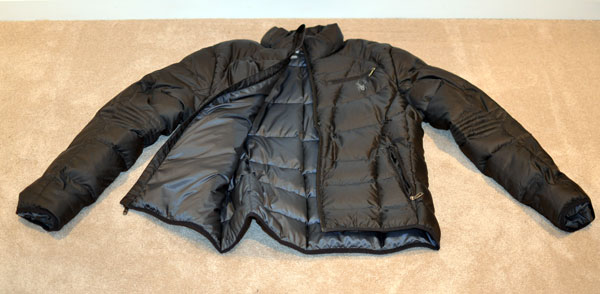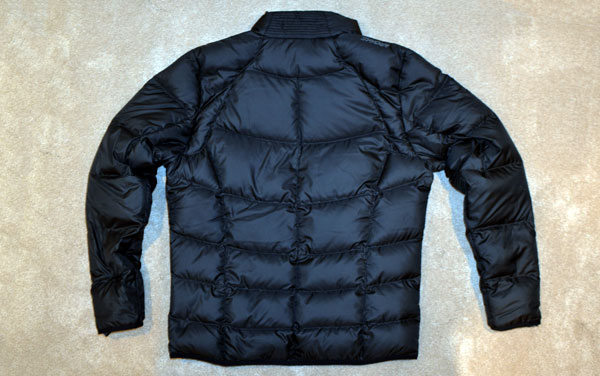 Fit:
One of my biggest complaints with this jacket is the size of the shoulders. The Dolomite puffs up around the shoulders giving you a 90's padded shirt look. I tried many things to combat this, but the jacket is simply puffy in the shoulders in a motorcycle gang kind of way. If you are a naturally broad shouldered fella, you'll likely not notice this at all. However if you are of a more slender build, this may not be the coat for you as it makes your traps and shoulders look Brock Lesnar-ian: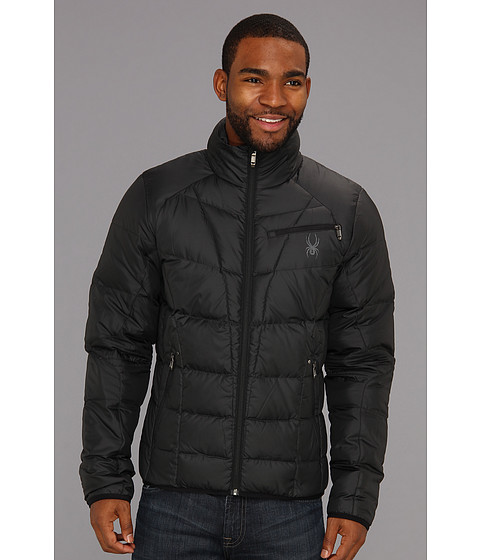 Size:
The real reason that the shoulders stand out is due to the tight fit at the bottom and around the wrists. Everything about this jacket is sleek and slim except the shoulders which happens to accentuate it even more. While the fit doesn't feel bad on the body, you just can't help but to feel bloated around your breasts.
Other Features:
Other really positive elements of the jacket include  microfiber handwarmer pockets and an additional chest pocket. The neck also has a inner lining that contains a microfiber collar and is quite comfortable, even when exercising.
Value:
Overall this is a nice jacket and perfect for those of a larger build. The construction and fabric is everything you'd expect from Sypder and it's a very nice active jacket for the late winter/early spring season.
Spyder Dolomite Down Jacket - Gear Review