Who said water sports shoes had to look ugly to be functional?  Certainly not Sperry!  Their latest Boatyard Chukka Boot has all the functionality you would expect, all while making it look oh so good.  By taking the winning construction of their Sea Kite Sport Moc and adding a more rugged outsole, they created a shoe to help combat all the elements.  From the waterproof leather and mesh upper to the patented Adaptive Wave-Siping™, these shoes keep your feet dry and comfortable along with added stability on wet decks/docks, or rocky coastlines.  I recently had the pleasure to test these bad boys out, and the results are in.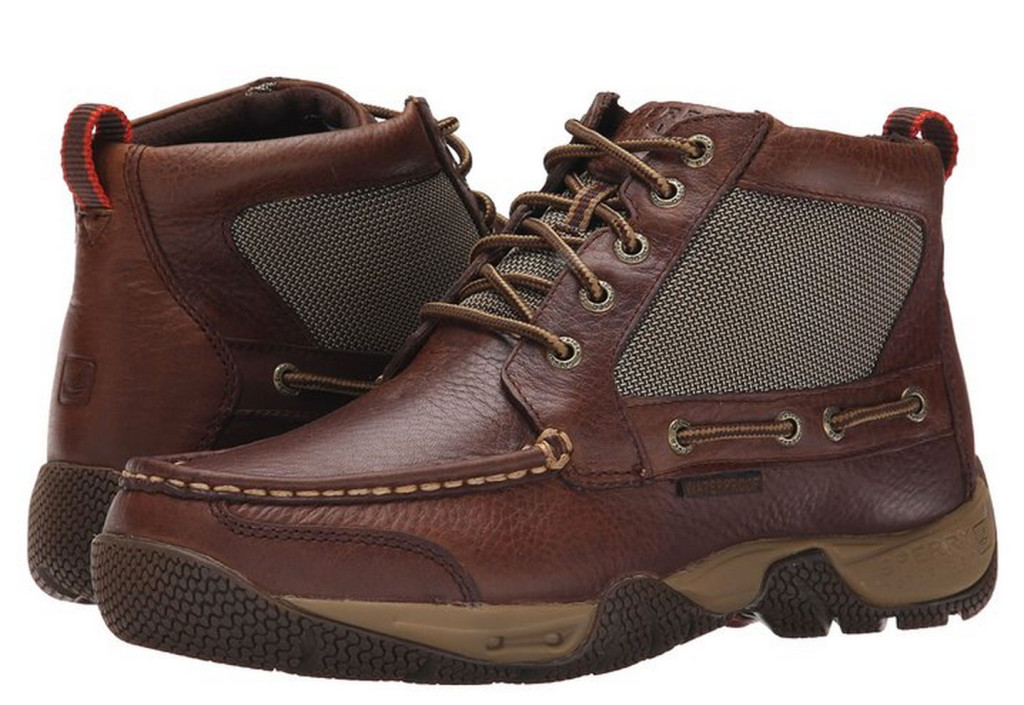 Features:
Waterproof leather
Mesh Upper
Lugged Outsole enhances stability
Adaptive Wave-Siping™ for improved traction
WaterBlock™ (breathable waterproof membrane)
Removable compression molded EVA foot bed
200 grams Insulation
Boatyard Chukka Boot Review Breakdown
Design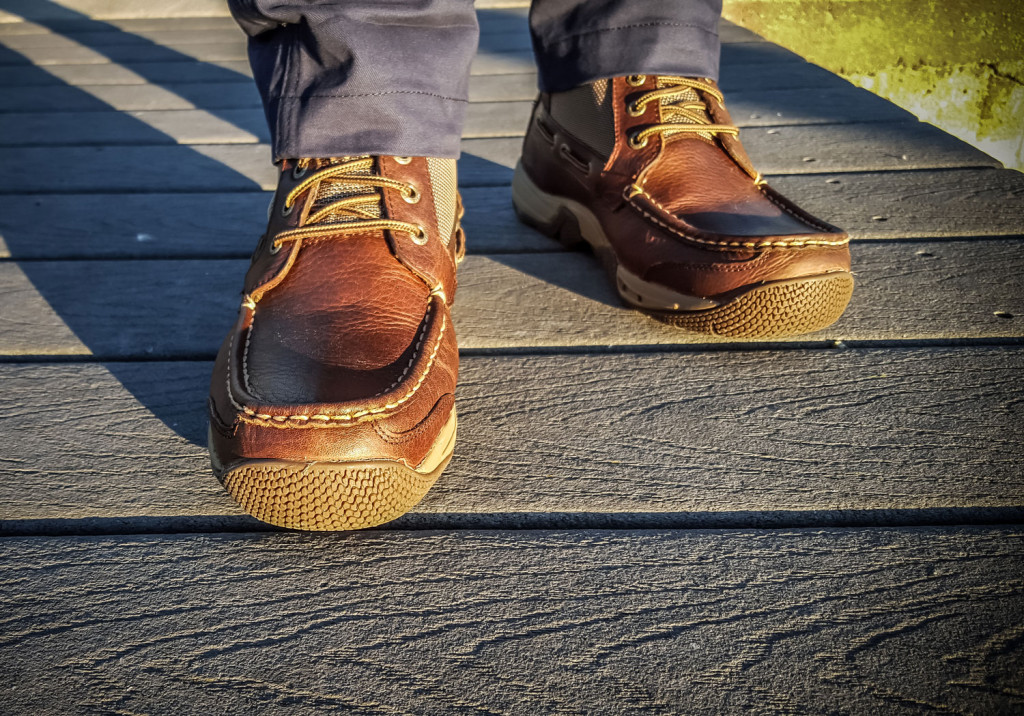 Founder Paul Sperry began his long and ambitious quest for a solution to the rough seas, a slippery deck and a struggle for sure footing back in the 1930's.  "One day in 1935, after watching his dog dart effortlessly across the ice on a cold Connecticut day, he was inspired to carve grooves – like those on his dog's paws – into the bottom of a rubber sole. In that moment of inspiration, the world's first boat shoe was born."  Fast forward nearly a century later, the same passion for designing functional shoes still exists but with even more effectiveness and style. If you've seen the Sea Kite Sport Moc, then the Boatyard Chukka boot should look pretty familiar.  Sperry took the sleek look from the Moc and carried it through in this hightop version with added versatility.  Sperry added a rugged, lugged outsole to help combat against wet surfaces and enhance stability on all types of terrain.  Most of the boot is made of thick, durable, waterproof leather to help keep your feet nice and dry.  The mesh upper helps for breathability and comfort.  I really like how you have the functionality of a boat shoe in a high top version boot that you can take anywhere.
Comfort
Sperry features something they call WaterBlock™, which is basically a breathable waterproof membrane that keeps your feet dry and comfortable.  After wearing these boots in the wet and cold fall weather we've had so far, I am really impressed with how these boots kept my feet dry while having continuous comfort all day.  These boots are also equipped with a removable compression molded EVA foot bed that also helps to maximize comfort.  Overall, the fit was nice and snug around the top which is due to their Moc (Apron) style toe cap versus a traditional rounded cap.  The sizing was right on the money, so if you are hoping to wear thicker socks you might want to go a half size bigger.

Traction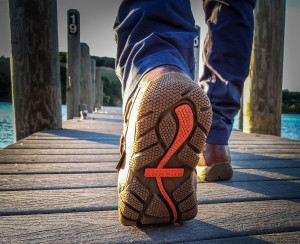 So what is the secret behind Sperry's grippy, non-slip sole?  Wave-Siping™.  Their trademarked Wave-Siping™ technology is their innovative signature.  "Siping" is the process of cutting thin slits across a rubber surface to improve traction in wet or icy conditions. However, with Sperry's Adaptive Wave-Siping™ technology, the fine and continuous herringbone-patterned grooves in the sole helps to release the water every time you take a step.  This technique helps prevent the soles from getting water-logged, which is one of the main causes in traction reduction.  I have to admit I was impressed with the amount of traction I had when walking (and running) on wet surfaces.  Even trotting down the wet metal steps at work, (same steps I had previously slipped on with non Sperry shoes earlier that week) my feet stayed below me and the Adaptive Wave-Siping™ soles never let me down.
Value
Finding a nice pair of boats that are not only functional, but stylish is not always easy.  Whether you are working outside in the elements, fishing, boating, or heading to work, Sperry has created a practical boot for almost all occasions.  I am not only impressed with the amount of detail that went into these shoes, but the price is not all that bad either.  Overall, these shoes are versatile enough for my random adventures, tough enough for the Michigan weather, and stylish enough for everyday use.
Buy Now: $140 or to learn more, check out: Sperry.com
Sperry Boatyard Chukka Boot - Gear Review
From the waterproof leather and mesh upper to the patented Adaptive Wave-Siping™, these shoes keep your feet dry and comfortable along with added stability on wet decks/docks, or rocky coastlines.
The Good
Excellent Traction
Mostly waterfproof
The Not so Good
Takes a little while to break in