"The stamped stainless steel frame construction is feather light and deceptively durable" – this is how Smith Optics describes the new streamlined Showdown model. The Showdown features sleek lines and more curve than most traditional sunglasses. Smith Optics is known for, well, optics, and each model features a different color of a polarized lens.  In total, seven different color combos exist for the Showdown — enough to match anyone's style. Do they live up to the hype? Let's find out: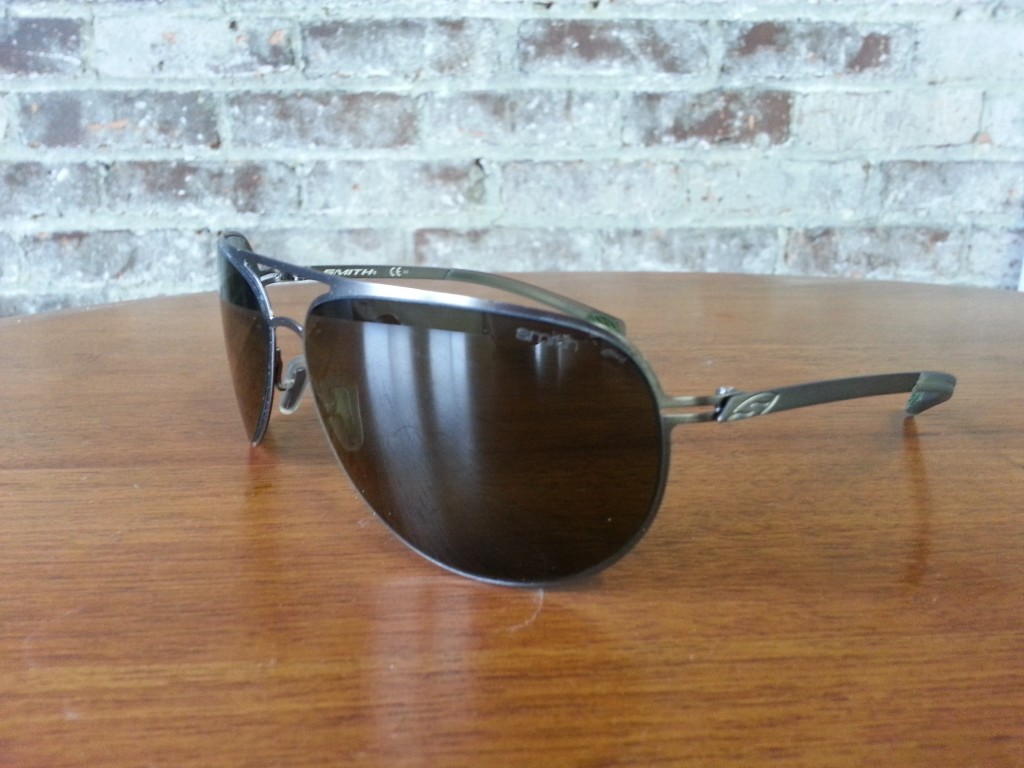 Key Features:
Carbonic TLT Lenses
Stamped Stainless Steel Frame Construction
Barrel Hinges
Hydrophilic Megol Temple Pads
Adjustable Silicone Nose Pads
9×3 Toric Lens Curvature
Frame Measurements 65-14-120
– Smith Optics Showdown Review – 
COMFORT: 
(10 out of 10) When you place the following line in your description, you better be sure the product lives up to the hype:
  Not-to-mention, extremely [yep, extremely] comfortable. 
The Showdown lives up the the hype. These are the most comfortable sunglasses that I've ever worn. Based on the weight, you'd swear that a flock of hummingbirds were buzzing around your head, keeping the shades off of your face — you simply don't feel them. Keeping these babies on for a full day is no problem as they caress the bridge of your nose while blocking out the summer rays. I can't imagine more comfortable shades, [extremely] indeed.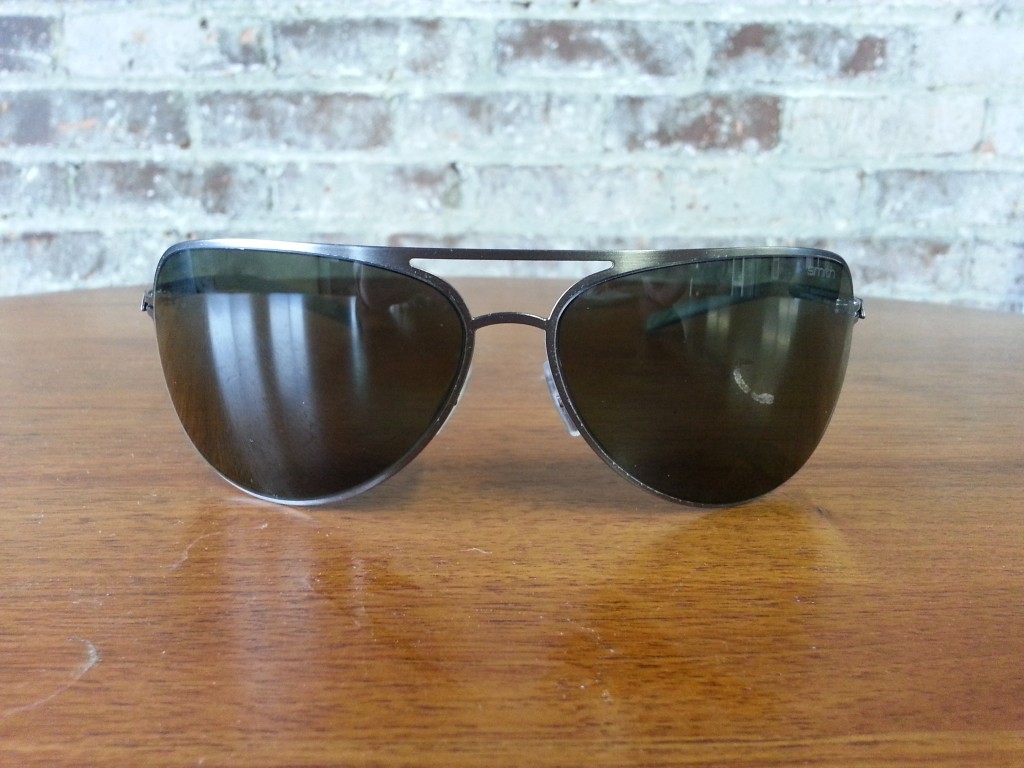 DESIGN: 
(8 out of 10) I'm not a big aviator guy, but these shades are quite slick. They aren't obnoxiously tall vertically, and they wrap to fit your head well. If you are looking to stand out with Snooki-style shades that dwarf your face, these aren't the shades for you, and quite frankly, this blog likely isn't either. These are what I'd call a "sensible aviator for the non-douche adult." If you have a small face (like I do) these actually work quite well unlike most aviators. If you've got a big dome, watch out – these may accentuate the size of that noggin.     The color selection really has some range as well. From gold mirrored to blue mirrored to a more sensible matte gunmetal's (tested) you can't strike out with the selection. The only change I'd like to see is a bit less angular under the bridge of the nose without being as sharp as the Lineup model.  
Optics: 
(10 out of 10)  These shades kick the sun to the curb. Note: I tested a model with polarized gray lenses – which was seriously damping to the bright rays. I have very sensitive eyes and these shades put 'em at ease. Much like their Ski Goggles I tried out a few months back, I haven't had any better optics on my head. If you want a clear view with quality polarization, look no further.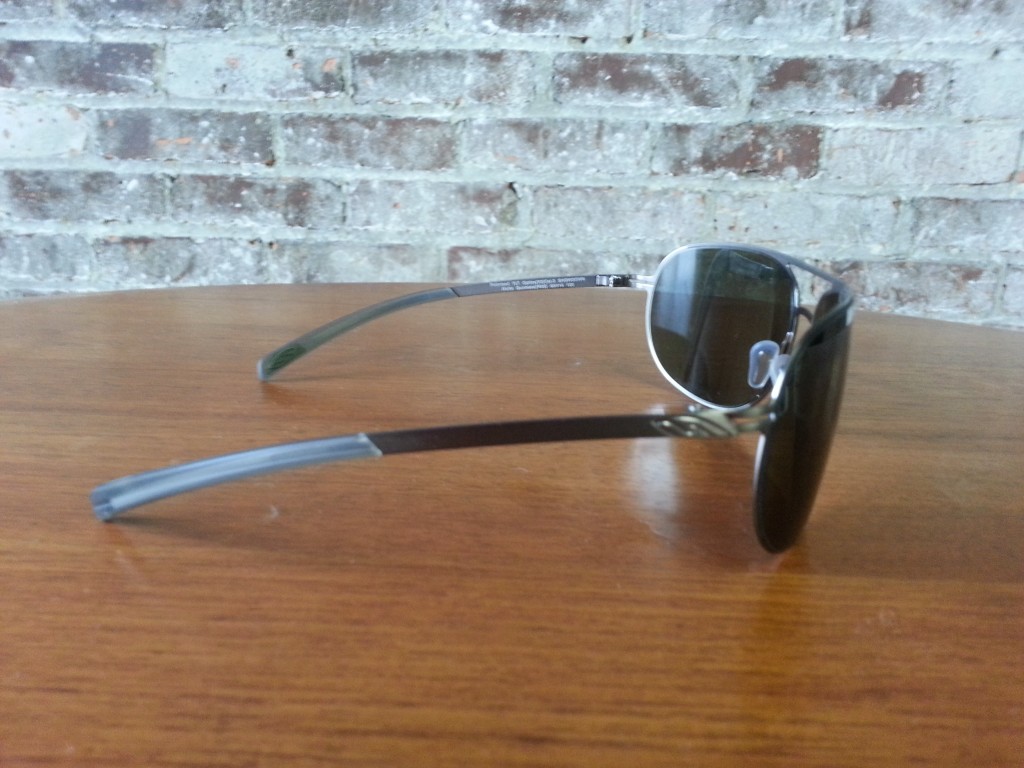 DURABILITY: 
(10 out of 10) I purposefully brought these things everywhere for a few weeks before reviewing as I've had issues with sunglasses looking durable but failing fast under pressure. After nearly 3 weeks of regular use, these shades look brand new. For as light as they are, they are surprisingly strong. I'm always a bit fearful when buying shades with a more "wirey" frame, but would be fear-free when purchasing these. The proof is in the pudding — I took all these shots after 3 weeks of use that included being placed in pockets, surviving a plane and being dropped once or twice.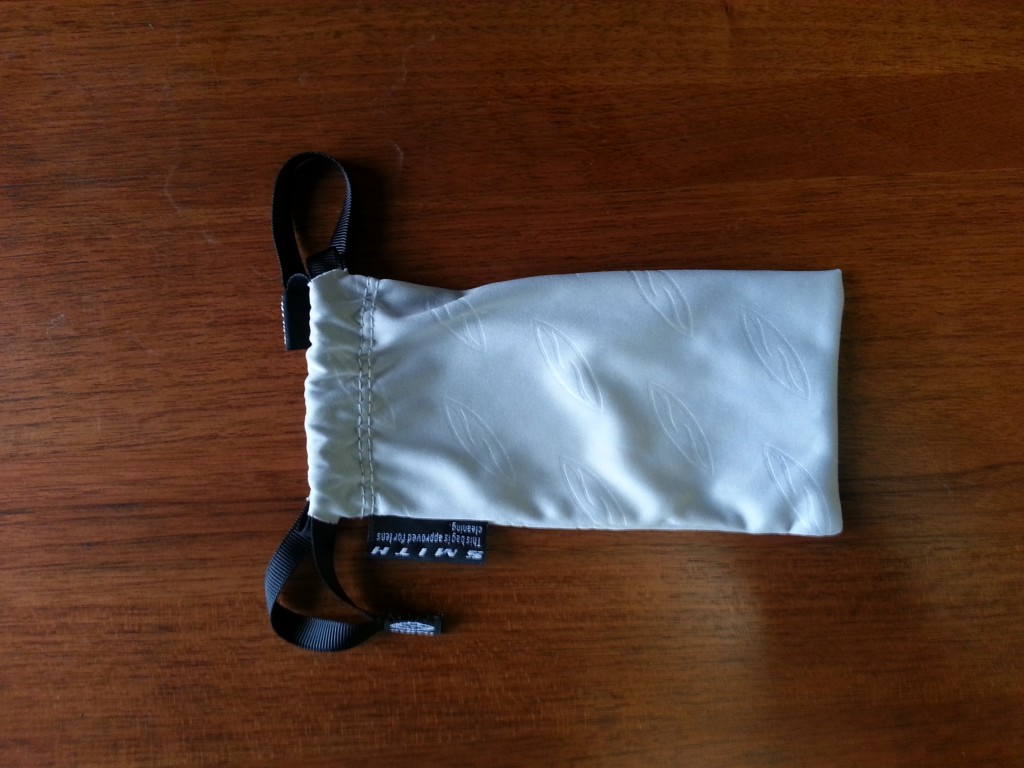 MISC: 
(10 out of 10) One simple item stands out for these shades and will be a deciding factor in all of my future purchases moving forward. The protective bag that comes with the Showdown doubles as a lens cleaner. Like, the whole thing. Yep, you can pick your jaw off the floor now. On it is the messaging:
  This bag is approved for lens cleaning  
This is one of the most useful features that I've ever seen and something I use daily before I head to wook in the morning.  
VALUE: 
(9.5 out of 10) The retail asking price (approx $170) is on the higher "Ray-Ban" tier of sunglasses. Being a former owner of some Ray-Ban's, I'd take the Smith's over 'em anyday. The comfort and (lack of) weight is something that is unmatched on a set of shades with polarized lenses of this caliber. Its hard to give higher priced shades a high value score, but these have no flaws whatsoever.   
THE BOTTOM LINE:
Sound Optics + lightweight frames + sleek design + handy accessories = A top notch shade. These sunglasses will become your "go-to" glasses.     Buy Now: $125 – $150 or go to: SmithOptics.com