When my Editor broke the news that Under Armor was sending over a pair of their newest sport sunglasses for testing and review, I was excited.  I have been on the search for a pair of sunglasses that would be ideal for baseball (old man softball) and golf.  When the UA Core Orange Multiflection Sunglasses arrived I immediately told my girlfriend that I was sorry but I had to work and I headed straight to the links! The reason I was excited to try the Under Armour Core Orange Multiflection Sunglasses was because it has been a struggle to find sports inspired sunglasses that look good, are comfortable, and allow you to clearly see the elements around you. Typically sunglasses are designed to darken the sun's rays but when playing sports reduced light can diffuse your field of vision and make it difficult to see the action going on or objects coming at you.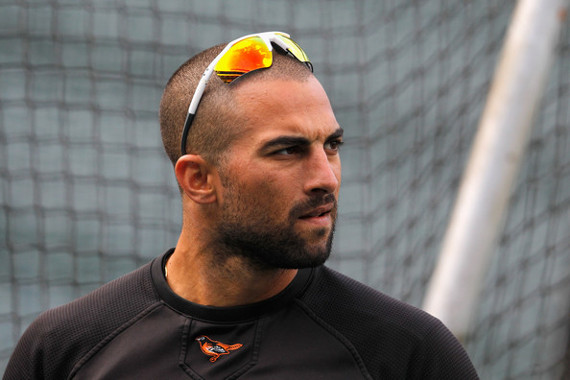 Photo Credit: Getty Images   The UA Core Orange Multiflection Sunglasses not only look aggressive and stylish, but were built with UA's "Three Point Grip" and adjustable nosepad for a premium custom fit. Touted as the "ultimate sport sunglasses" by Under Armour, these shades are all about adjustability – with their "core technology" which allows the temples of the sunglasses to be adjusted on the cap, below the cap or around the wearer's ear for custom fit. UA Core's exclusive cap gripper allows a secure fit when worn upside down on your cap. Making them ideal for a multitude of sports, including: golf, running and cycling.    Ok, we get it! They're great for sports… now on to the good stuff!  
Key Features: [Visualized]
Scroll over the images blow to unveil everything that these shades have to offer…
Key features explained:
ArmourSight lenses deliver 20% more undistorted peripheral vision, and are 10X stronger than ordinary polycarbonate lenses, for greater visibility and durability.
Ultra-light ArmourFusion combines titanium and Grilamid for maximum impact resistance.
3-point grip ensures a comfortable and secure fit.
Cushioned hinges at high contact zones to absorb shock and ensure a customized fit.
Adjustable nosepad for a customized comfort fit.
Adjustable temples can be customized to eliminate the squeeze that can happen after prolonged wear.
Airflow technology keeps you cool and comfortable.
Cap gripper delivers a secure fit when worn upside down on your cap.
100% of UVA, UVB, and UVC protection.
– UA Core Orange Multiflection Sunglasses Review –
COMFORT: 
(9 out of 10) The first thing I noticed when I put The Multiflection Sunglasses on is how weightless they felt.  The Ultra-light ArmourFusion design and build really translate into a light-weight, easy to wear product.  The reduction in weight means there is less pressure on the bridge of the nose and on the temporal area.  This really provides you with comfort that lasts throughout the day.  Given the gorgeous optics and vision the glasses provide it is easy to forget you are wearing sunglasses at all!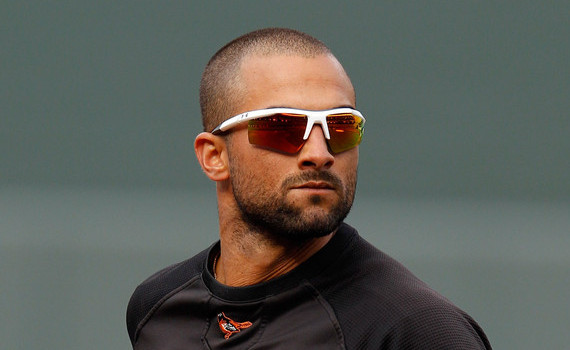 Photo Credit: Getty Images
DESIGN: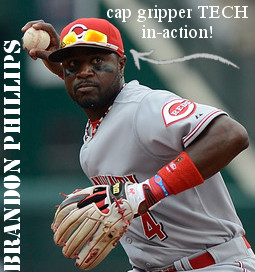 (8.5 out of 10) The Core Orange Multiflection Sunglasses have a simple design at first glance but when you really start to analyze the little nuances in the overall design you begin to be impressed.  It seemed no detail went un-noticed in this design.  The ArmourFusion frame and ArmourSight combine a lightweight design with crystal clear vision.  They included a 3-point grip system at the nose and temples to ensure during workouts or in the midst of playing sports no matter how sweaty you may get, these shades will stay put.  They also were built with an interesting cap gripper that keeps them secure when they are placed upside down on the bill of your hat.  This is a small design feature but it really gives you peace of mind when you are trying to secure your glasses.    Under Armour also has stated that the Core Multiflection's have built-in air flow technology to keep you cool.  I'd be lying if I said I noticed this feature but at least they are thinking of me working out in the hot sun all day! Overall, I am impressed with the design and build and found these to be a great athletic pair of sunglasses.   
DURABILITY:
(8 out of 10) While the ArmourFusion frames are great for providing a lightweight feel on your face, your first instinct is to associate with low weight, is cheap and easy to break.  Through multiple runs, softball games, golf matches, and general wear I have really found these to hold up great.  I have broken enough pairs of sunglasses while playing baseball or softball games through the years to actually stop wearing them during games, but the UA Core Multiflection sunglasses have me  back to wearing them.  The reason I believe I haven't broken these is that they simply don't fall off! Attempting a diving grab in the outfield and the impact of hitting the ground usually pops a pair of glasses off but these have really held on.  Now, if I am playing 3rd base and I take a hot shot to the face, I do not expect these to hold up, but I wouldn't for any sunglasses.    Additional Hands-on Images: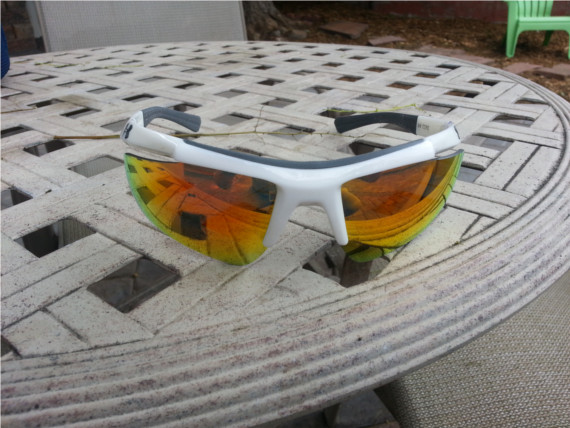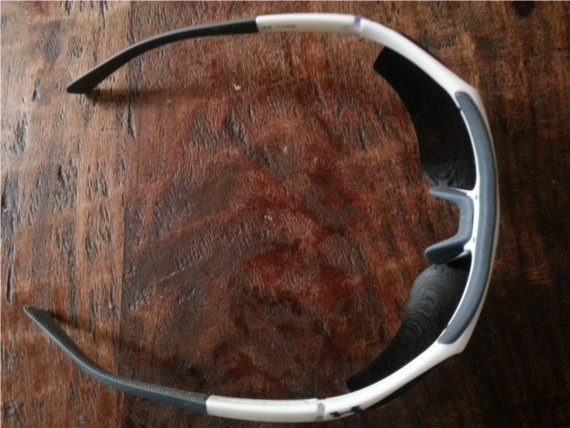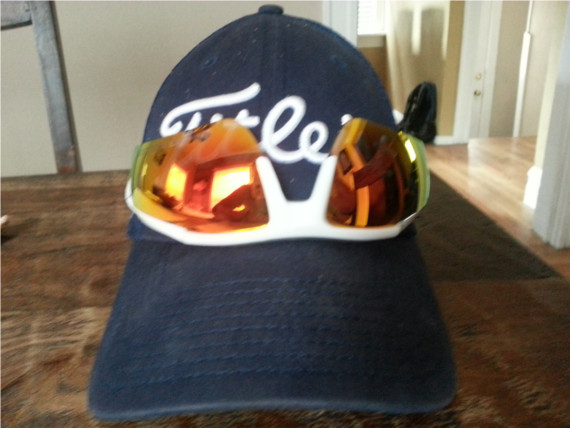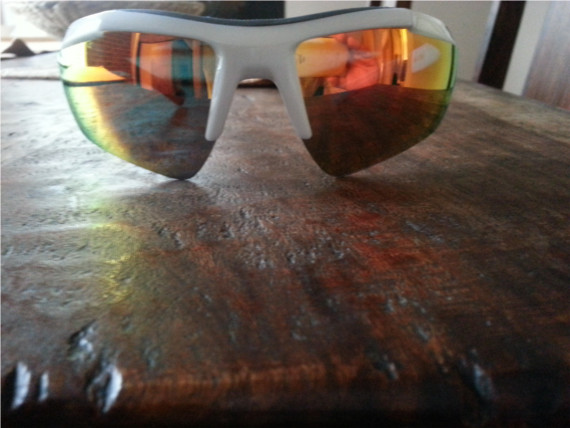 OPTICS: 
(9.5 out of 10) The optics really blew me away.  Whether on the golf course or on a baseball diamond, I enjoyed phenomenal vision.  Everything was clear and nothing was dark which really allowed me to watch the flight of my golf ball or to locate high fly balls.  With some sunglasses you find yourself squinting to pick up the objects because you the lenses make things dull.  The ArmourSight lenses really provided with me crystal clear vision that will keep me wearing these for all athletic endeavors in the future.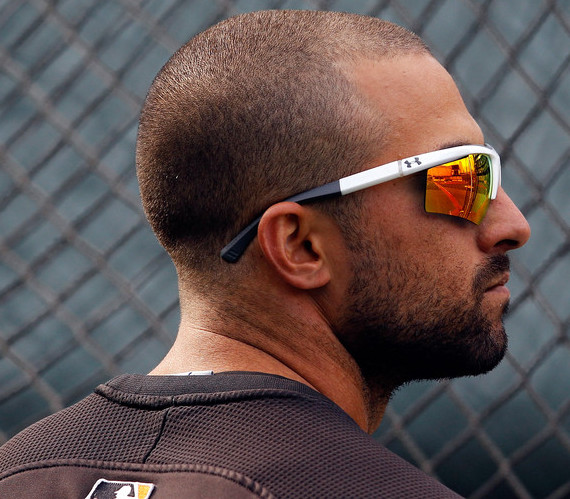 Photo Credit: Getty Images
VALUE: 
(9 out of 10) The list price of 104.99 is more than reasonable based on market analysis.  The UA Core Orange Multiflection Sunglasses are quality built and designed with great concern to make an athlete's life a little easier.  These are great bargain and surely won't disappoint any athlete.  
THE BOTTOM LINE:
If you're an athlete looking for sunglasses that feel great, look great, are cost efficient, but more importantly provide you with unbeatable vision, then you are in luck as the UA Core Orange Multiflection Sunglasses are just what you need.  Worn by professional athletes such as Nick Markasis of the Baltimore Orioles and Brandon Phillips of the Cincinnati Reds (pictured above), you have the peace of mind knowing that the professionals stand behind these as well.  Overall, we feel that you will not be disappointed with these shades and you will find yourself wearing them for longer period of times due to the fact you forgot they are there! Enjoy!   Buy Now: $104.99 or go to: UnderArmour.com