"A modern classic with frameless design" – this is how Dragon Alliance is marketing their newest pair of sunglasses – the Mansfield, which believe it or not were largely inspired by 1950's Hollywood sex symbol Jayne Mansfield. By pairing modern simplicity with a streamlined silhouette, the Mansfield sunglasses are said to transition from beach to street seamlessly. Recently our crack team of reviewers was called upon by the nice folks in Carlsbad, CA at Dragon's HQ to fully test and review their latest innovation in sun protection and style.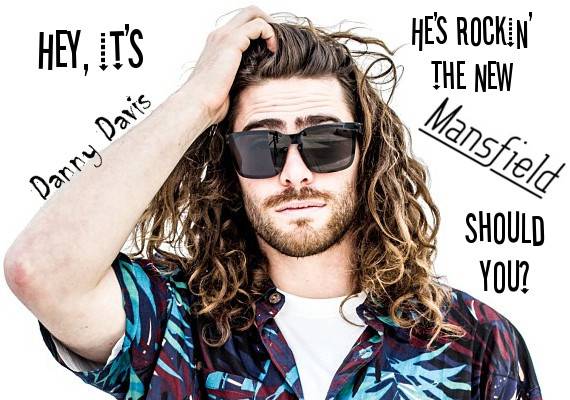 Photo Credit:
@DragonAlliance on Instagram
These shades are perfect for cruising around town, they look good, are crazy lightweight and it's one of the most unique frames I've ever seen. -Evan Geiselman, Pro Surfer (@Evangeiselman)  
Curious what exactly sets these shades apart from the others? Well, you'll want to take a moment to scroll over the image below to see all that the new 
Mansfiled's
 have to offer!   
Mansfield Key Features:
– Dragon Alliance Mansfield Review –
COMFORT: 
(10 out of 10) We've got absolutely no complaints in the comfort department with the Mansfield's. After donning these shades for going on two weeks now, we're happy to report that the fit is sung and comfy, the bow edges and nose bridge are smooth and no pressure points or soreness side-effects were experinced even after wearing them for 4 hours straight.   
  We credit much of the Mansfield's comfort to their overall lightness and the matte finish Dragon Alliance equipped the nose bridge, bows and ear tips with – making them smooth to put on and take off with no snagging or gripping   
DESIGN: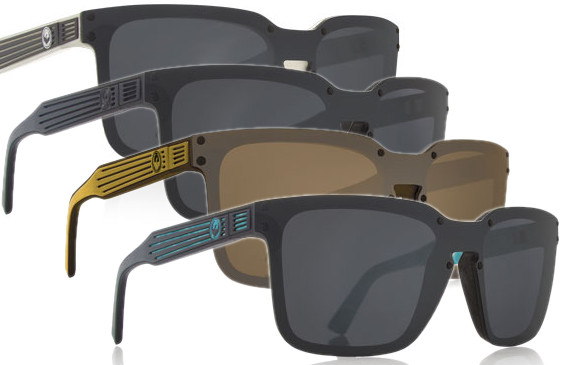 (8.5 out of 10) The single lens design of the Mansfield is simply fantastic. It has a super stylish / active look and feel. We were specifically impressed with the sturdiness of the frame and its overall light weight. A combo that in our experience isn't all that common. Sunglasses are typically either sturdy and hefty or flimsy and light. The Mansfield is a rare breed!   Dragon also makes the Mansfield available in several colorways. We choose the stealthy black /grey model for testing purposes and found it to be subdued yet quite stylish.  Additional colorways: white/grey, matte tort/bronze and palm springs pool/gray are also available for anyone looking for a splash of color.   One down side we noticed during testing was that when removing the Mansfield or picking them up using the area above then nose (where there's usually plastic or metal between the lenses) you now leave a big ole greasy finger smudge. It's nothing that a quick wipe down won't get rid of, but it's kind of annoying and sticks out like a sore thumb in sunny conditions.

PRO TIP

: when not in use – always keep your sunglasses in the protective cloth pouch Dragon supplies you with at purchase and the rest of the time… keep it near by for wiping off smudges. The lens on the Mansfield is ultra glossy!  
OPTICS: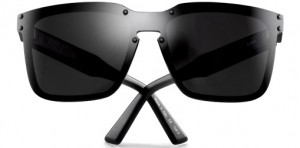 (9 out of 10) We found the Italian made polycarbonate lens of the Mansfield to be excellent overall. The clarity and depth it delivers is on-par with some of the finest Oakley and Smith Optic shades we've tested. Putting them on makes you dread taking them off. They diffuse the sunlight, but don't distort reality. They're exactly what you want out of a pair of sunnies!   The finish on the lens is ultra glossy making them easy to scratch if mishandled. Which brings us back to our "pro tip" from earlier… use the freakin' cloth pouch. DO IT!   
DURABILITY: 
(8 out of 10) Everything about the Mansfield sunglasses feels sturdy and it all starts with the frame. The frame itself is somewhat thick and stiff… as in not very flexible at all. Flexible frames and bows are great and all, but nothing stands up to years of abuse like a meaty frame. Add to that the beefy stainless steel 5 barrel hinges that attach the bows to the frame and you're looking the SUV of the sunglasses world.    In the end we still did have to dock some point from the durability category. It's like we said just a few moments ago when assessing the optics – the lens does scratch easily due to its high gloss. You must take good care of the lens on the Mansfield no questions asked.  
VALUE: 
(9.5 out of 10) For the retail asking price (approx $130), we feel that you're actually getting an excellent value in our estimation with these shades. We put the Mansfield through a couple weeks of daily testing and they came back at the end good as new. You do the math… superior style + impressive optics + sturdy frame – scratch pron lens = ???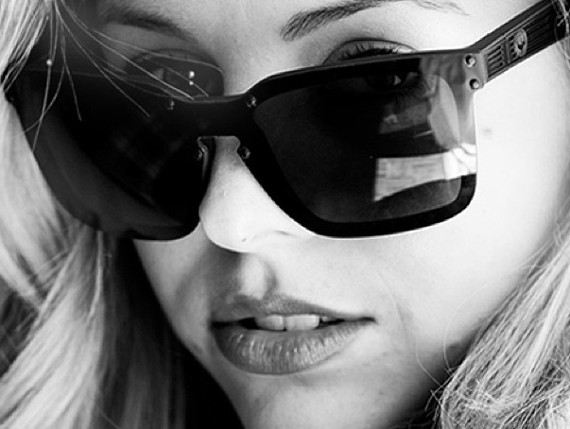 Answer: $120 – $150 shades.   
THE BOTTOM LINE:
If you're in the market for a new pair of sunnies to kick off the summer right – that are truly unique, excessively durable and incredibly stylish we highly recommend you check out a pair of Mansfield Sunglasses from Dragon Alliance for yourself. We were truly impressed with their lightness and exceptional optics. For me personally they've become a daily wear. I love the way they frame my face and how comfortble they feel even after hours of use.    Sick of reading about the Mansfield, but still want to see them in action? Well, good! Because we're sick of writing about them. Check out the embedded video below to catch Evan Geiselman and Beau Foster crusing to and from the beach in a pair of Mansfield's….     Buy Now: $120 – $140 or go to: DragonAlliance.com