I have had the opportunity to work with Smith for quite some time now. The last pair of sunglasses I reviewed was the Attack Max aimed at cyclists, but since the release of that review, big sunnies has become the game's name. 
The Smith Bobcats aimed to corner the large coverage market, and I couldn't resist seeing what these shades are all about. 
You'll be wishing you had some sunnies on for this review because the Bobcats are fire. Let's dive in. 
Key Features:
ChromaPop™ lenses enhance contrast and natural color to make the details pop

Slight wraparound fit

Megol temples and nose pads provide a non-slip grip so glasses stay put

Two-position adjustable Megol nose pads

Evolve™ bio-based frame material is lightweight and durable

AutoLock hinges hold frames open for easy one-hand on and off

Strategic venting increases airflow for reduced fogging and maximum clarity
Smith Bobcat Sport Sunglasses Review Breakdown
Design 
The first thing you'll notice about the Bobcats is their size – they're big. With a lens height of 59mm and a width of 135mm, gone are the days of worrying about a fly, dust, or other debris slipping up under the lens.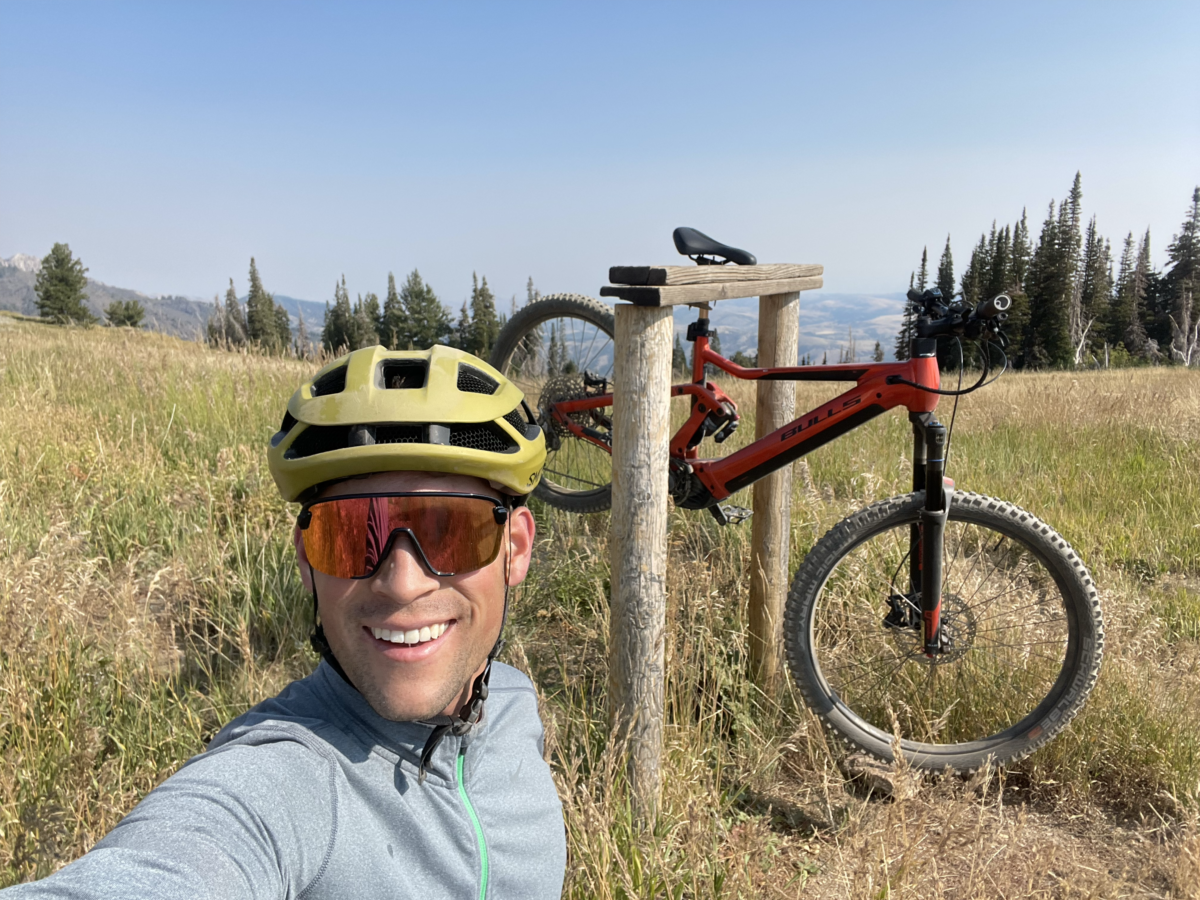 The next thing you'll notice is their attitude – they look mean and mean business. They demand respect. Whether you're a strong athlete or aspiring to get strong, the Bobcats will give you that "I know what I'm doing" look. Living in the mountain west, large coverage sunglasses like the Bobcats are all the rage from trail and road runners, to hikers, mountain bikers, and even skiers & snowboarders. 
While I am certainly one of those who is aspiring to get strong, I get out and about in the Bobcats multiple times a week. 
Visibility
Of course, you buy the Bobcats to look cool, but there is a much more practical benefit than your individual cool factor – viewing angles. With such a tall and wide lens, you can see so much more without moving your head on a swivel.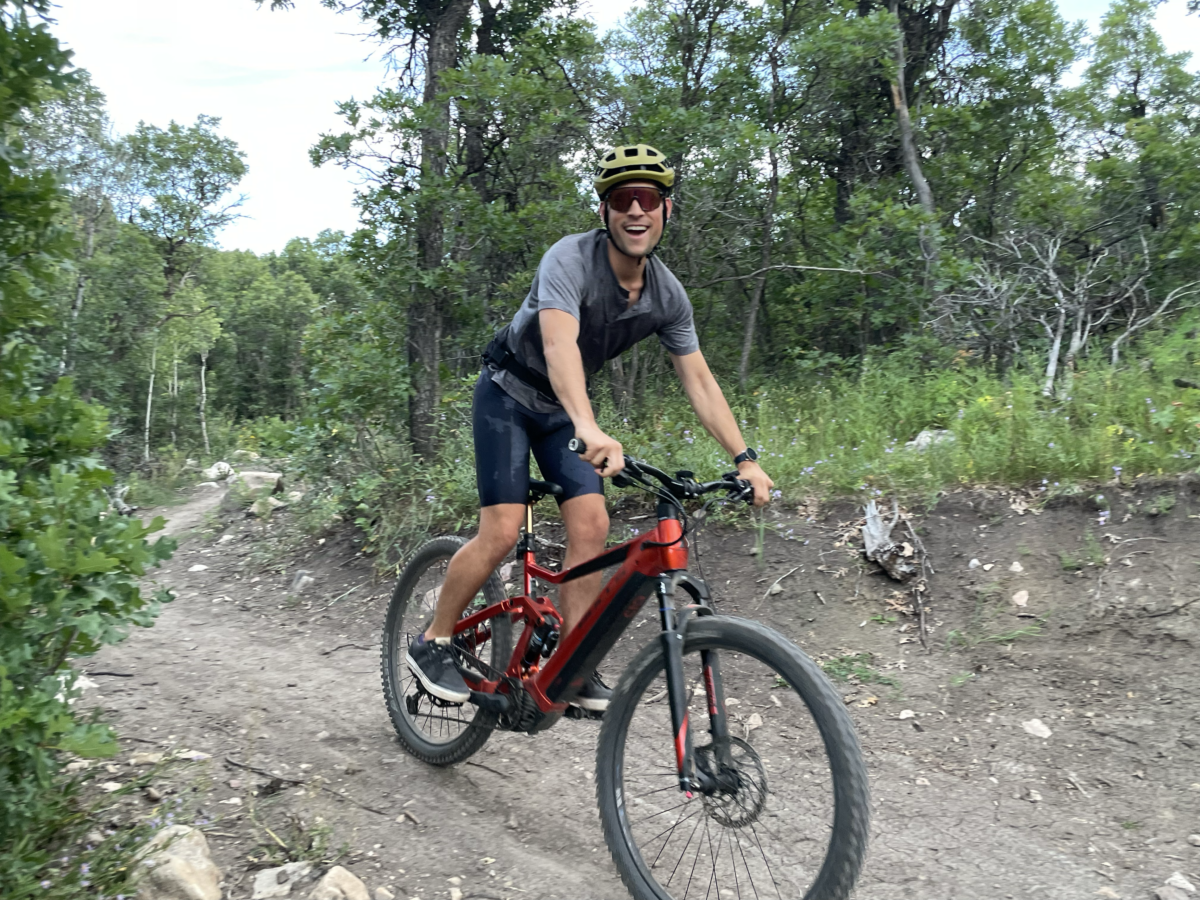 This is phenomenal for any action sport, but specifically, I've used them a lot for mountain biking and trail riding this summer. The ability to glance down at my line without having to tilt my head and throw off my stance has been a game changer. 
I also really appreciate the loss of cutoff with these large lenses. In sport glasses like the Attack Max, you'll always run into the cutoff issue when looking down at your feet, a very clear line of shady protection and bright light. While that might not be the best explanation, we've all experienced it.  
Comfort
Smith did something right with their Evolve™ bio-based frame material. I was expecting to experience some real fatigue on longer rides or hikes with the Bobcats, but they are lighter than expected and have solid against-the-skin rubber. The right amount of squish, and the perfect amount of grip.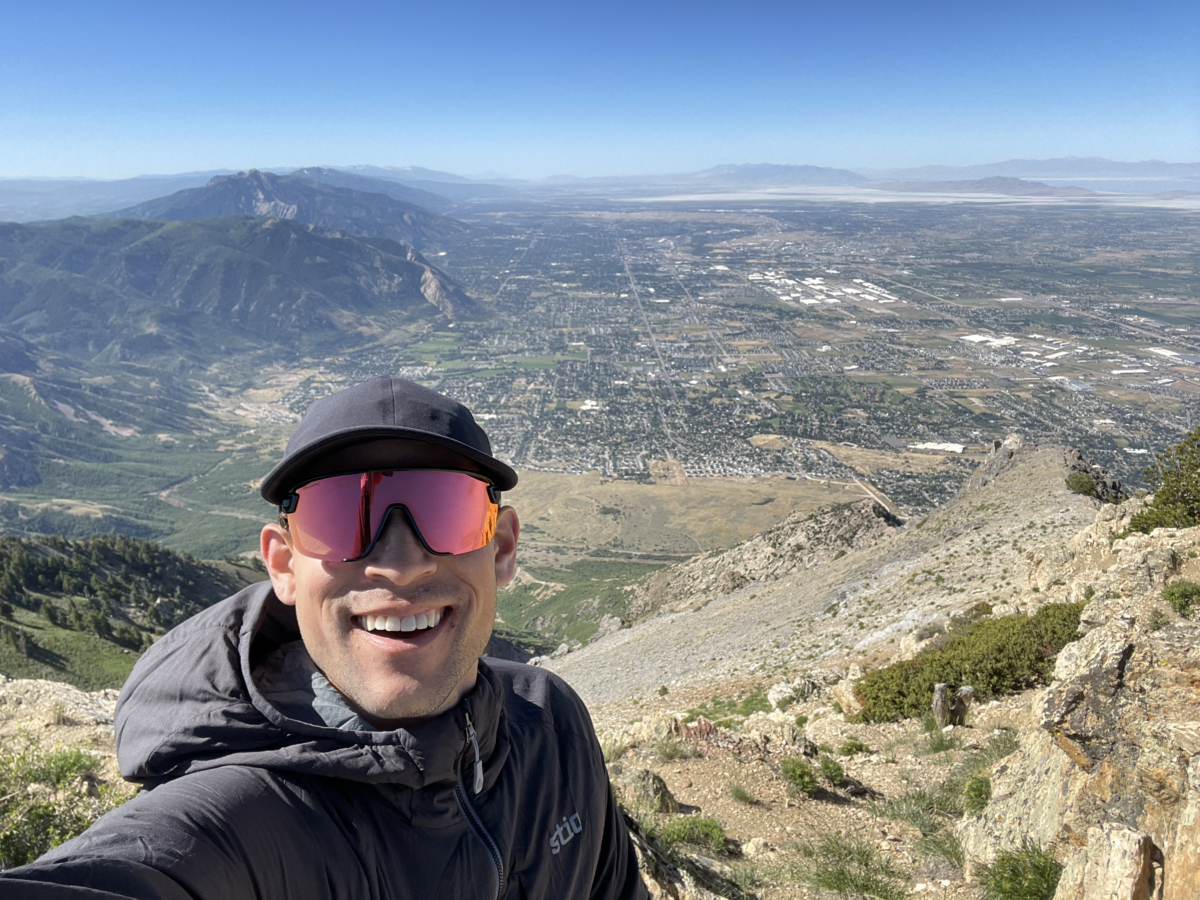 The longest I've worn them was a 22-mile hike to a prominent peak called Ben Lomond right here in Ogden, Utah. I can actually see it from the desk I am writing this review at. It turned out to be about 10 hours of wear time, including the drive, with about 6.5 active times. It was a great day, and I never got sick of wearing the Bobcats.
Lenses
To be completely honest, the Bobcats came with a second clear lens that I have yet to actually use. With over 250 days of sun on average here in Utah, it is rare to need anything other than the 15% VLT ChromaPop™ lenses that came installed on the frames. 
I did go ahead and test the change out for this review, however, and it's about as standard as changing any non-magnetic Smith sunglass. A couple of tugs in the right direction and the lens is off!
All that said, the 15% VLT ChromaPop™ lenses are fantastic. Right amount of light transmission to sneak in and out of trees on the trail, but not too much light transition to perform poorly in the open sun. That said, I do prefer to wear a hat with them, as you can get some glare in the right sunlight.
Durability
The Bobcats are super solid. I've been wearing them 5x a week at least since May, and have seen no signs of wear and tear on the frames – no loose or creaking hinges, no fading colors. Essentially good as new. 
In addition, I also have certainly not babied the lens. I rarely use a case for them, storing them either in my Outback's sunglass holder or laying on our entryway table. Little to no signs of scratches to date! Nice work, Smith – glasses like these need to stand up to abuse.
Value
At $229, the Smith Bobcats run on the higher end as far as large frames go, but you get a much higher quality product than some of the, ahem, irreverent brands out there. If you've purchased anything from Smith before, you know what you're getting – quality, attention to detail, and durability. The Bobcats are no exception. Snag these if you're after the best of the bunch, and look elsewhere for your pair of day-drinking large-frame sunnies. 
And one more thing, if you're looking to go even bigger, check out the Wildcats.
Buy Now, $229 or browse all Smith Sunglasses
Smith Bobcat Sport Sunglasses | Gear Review
Smith's big frame offering doesn't disappoint. With all-day comfort, wide visibility, and typical Smith durability, these big boys will be with you for years.
THE GOOD:
Huge visibility
Versatile for many active sports
Interchangeable/replaceable lenses
THE NOT SO GOOD:
Changing lenses isn't as easy as some of Smith's magnetic offerings