Not quite a car and obviously not a motorcycle, the three-wheeled Polaris Slingshot is classified as an "autocycle." Not only are they fun to drive but they are serious head turners. Powered by a 2.4-liter engine with a five-speed manual transmission, the Slingshot delivers a ride like nothing else you've ever experienced and today Polaris announced the newest addition to their line-up… the Slingshot Grand Touring LE. In case you were wondering, yes, this is most fully-loaded Slingshot ever – and we can't wait to get a chance to drive it! Hopefully this Spring / Summer *wink wink* Polaris.
Outfitted from the factory with everything you need for an exhilarating road trip, including comfort seats and Slingshot Ride Command with the industry leading 7" multi-touch Ride Command display featuring turn-by-turn navigation. This 173HP speed rocket is fast, fun and ready to hit the pavement in 41 states without a motorcycle endorsement.
Key Features:
Waterproof Interior
Ripper Series Wind Deflector – Tall
Slingshot Ride Command Turn-by-turn navigation
Projector Beam Headlights and LED Taillights
Slingshade with Accented Graphics
Color-Matched Rear Fender
18" Front & 20" Rear Black Cast Aluminum Wheels
Slingshade roof
Quilted Comfort Seats
Matte Cloud Gray and Indy Red paint finish with a Limited-Edition Graphics package
Performance:
2.4L DOHC 4 Cylinder Engine
5-Speed Manual Transmission
91 Octane or Higher Fuel
173 HP @ 6200 RPM
166 ft-lbs @ 4700 RPM
Now that you're familiar with the ins and outs of the new Grand Touring LE lets take a closer look at the styling and craftsmanship.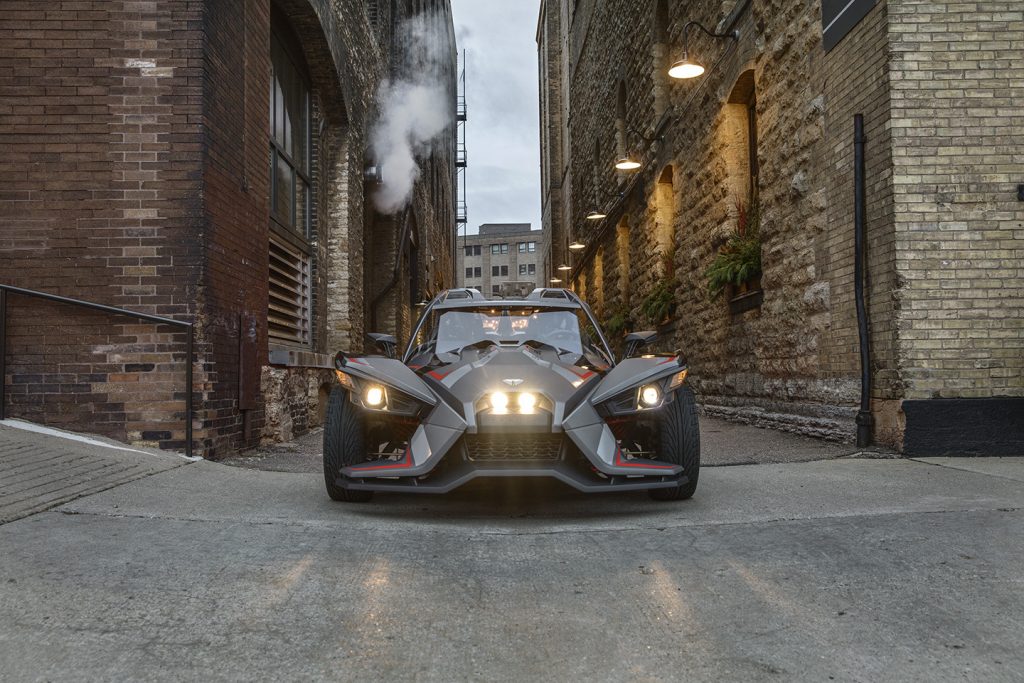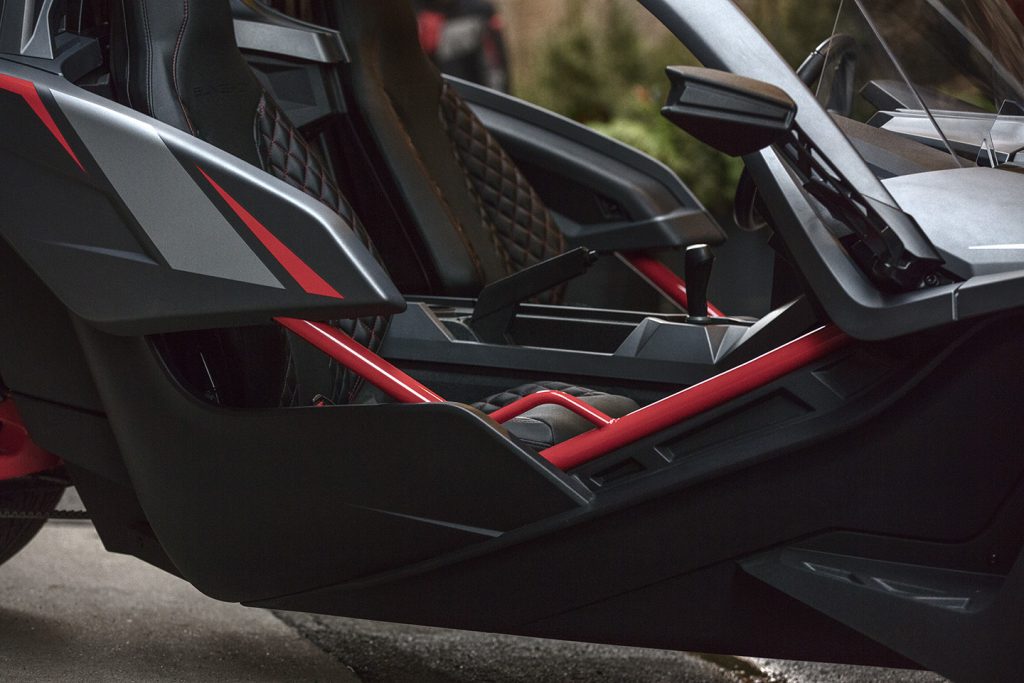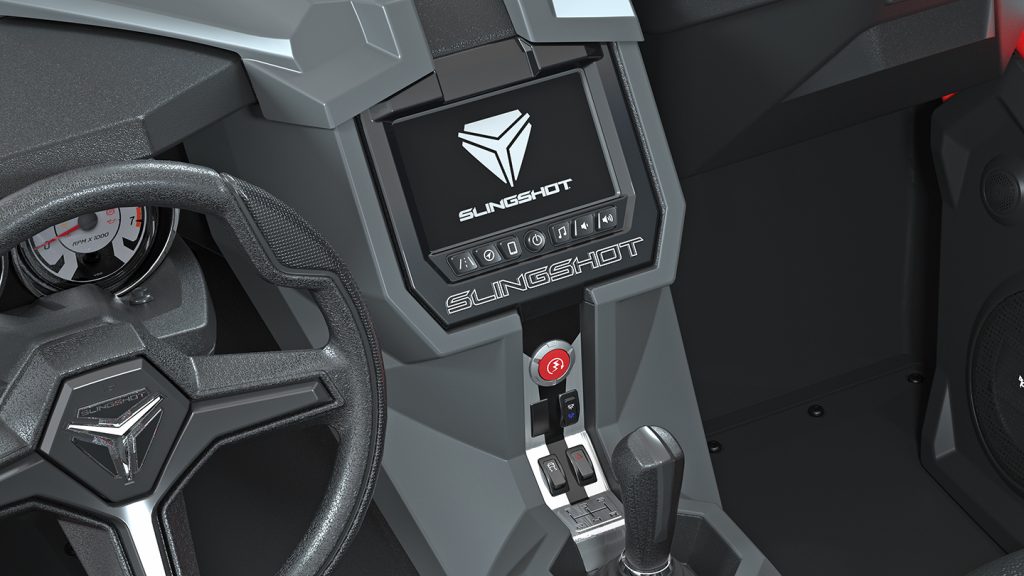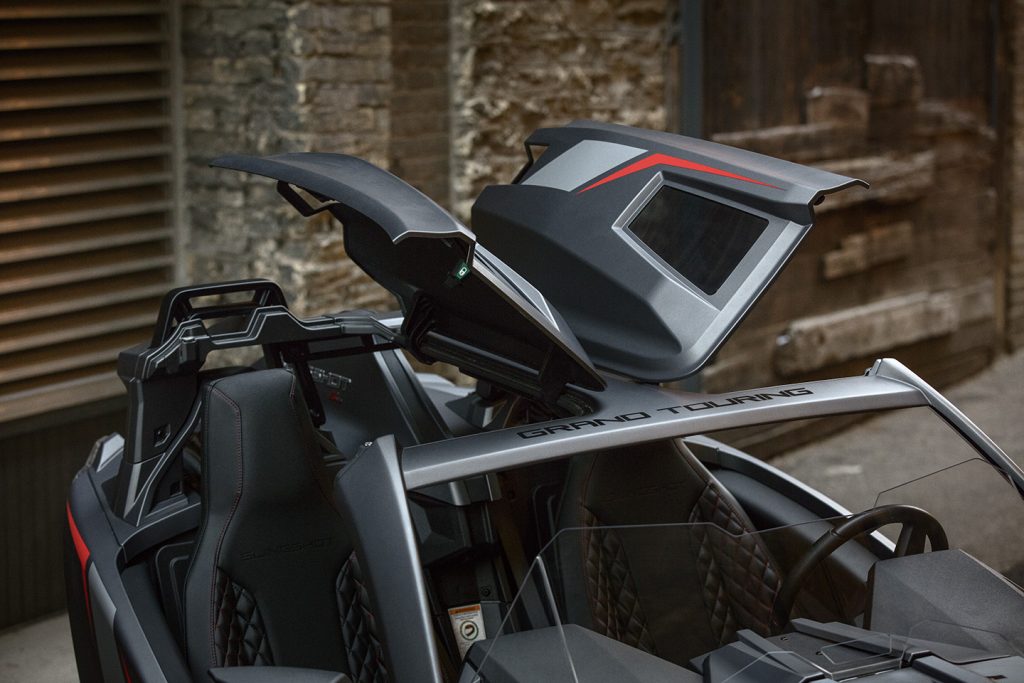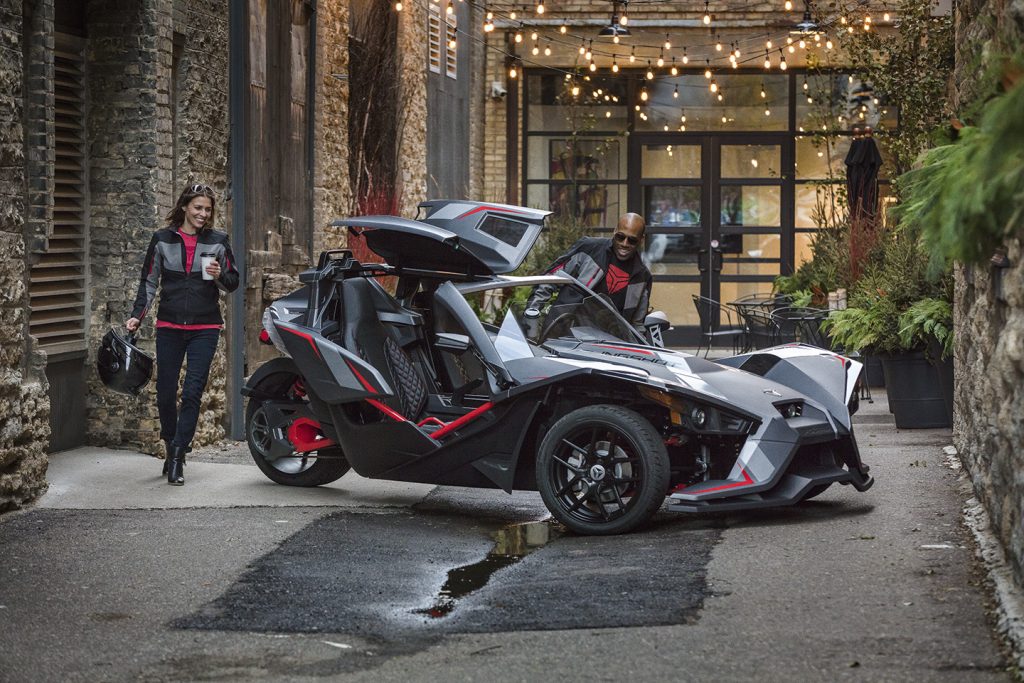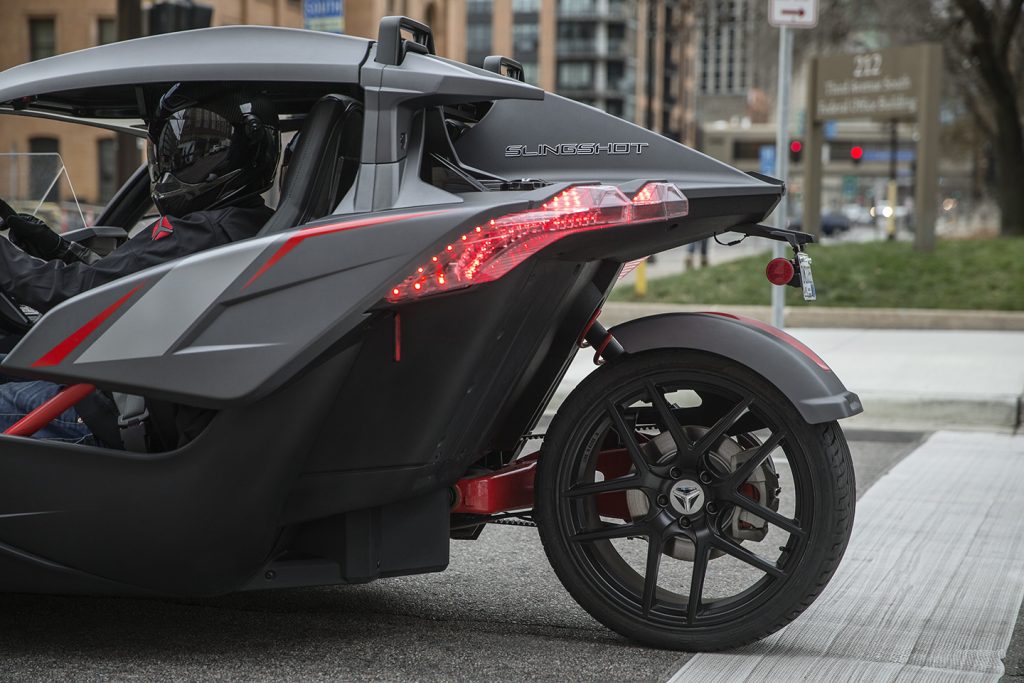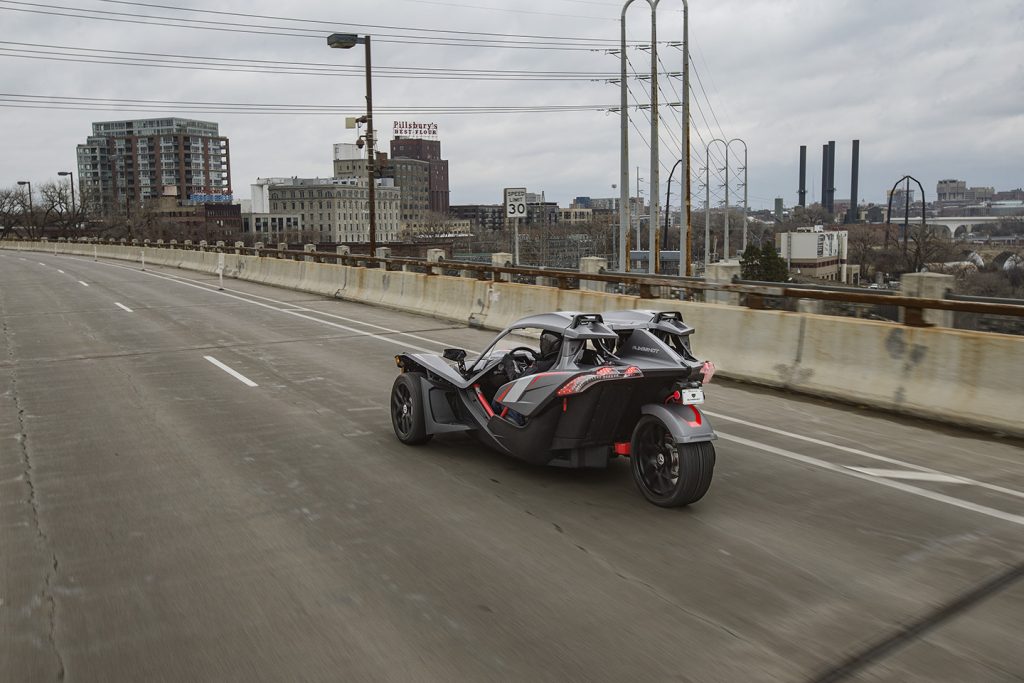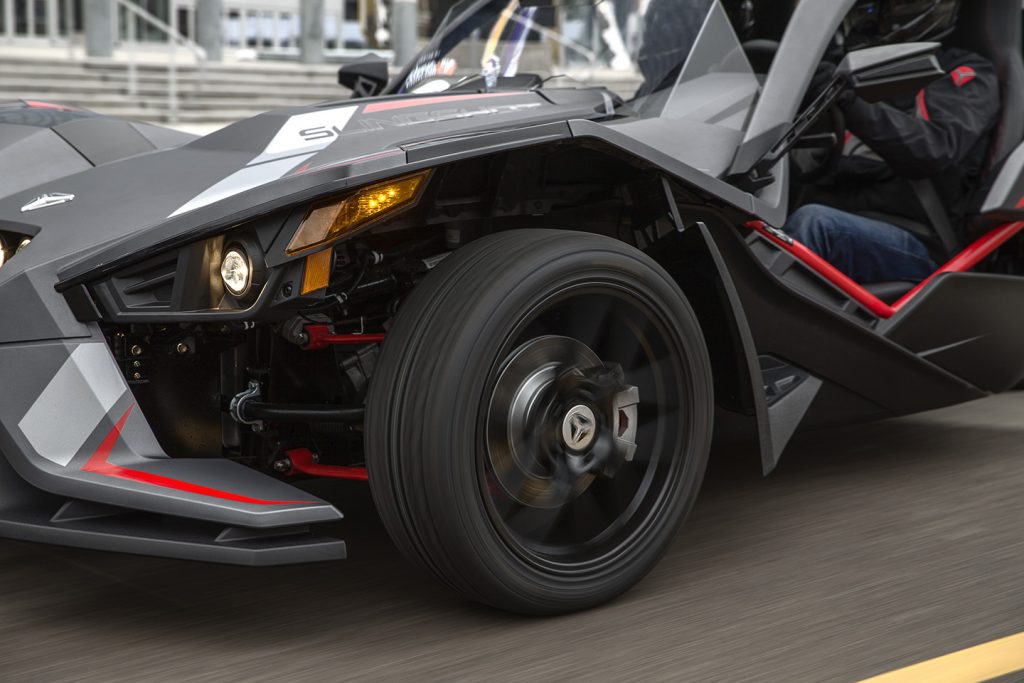 Grand Touring LE will be available at Polaris Slingshot dealers throughout the U.S. and Canada starting in early March starting at: $29,999 ($30,299 in California)
Make sure to keep your eye out for a full review of the GL LE on Busted Wallet Spring / Summer 2018!