We're in the midst of a fundamental shift in the perception, design, and use of athletic clothing. Athletic clothes are no longer for the gym only – they're of an elevated status, and with it, an elevated style. Like many brands out there, SAXX refined their offering for Spring/Summer 2020 to keep up with the style-forward athletic apparel segment. 
We jumped at the opportunity to check out these new options from SAXX. Read on to see what our Aerator Tee review and Pilot 2IN1 Short review uncover.
Let's get into it!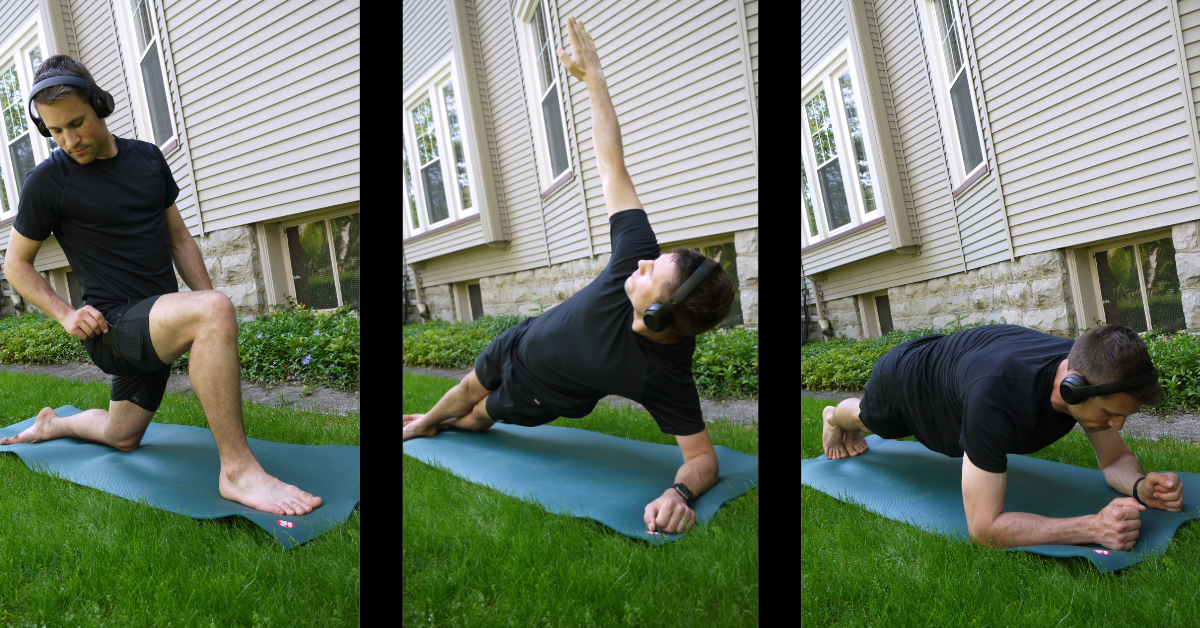 Men's Aerator Tee Review Breakdown
 Key Features: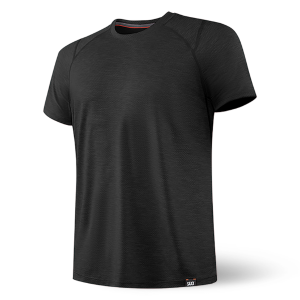 Relaxed Fit for ease of movement

Breathable

Flat Out Seams

Moisture-wicking

100% Polyester
Style, Fit & Use: SAXX categorizes the Aerator Tee as a relaxed fit on their site. While I would have to agree, it is certainly not boxy like some relaxed fits can be. I am 5'10" with a standard athletic build; I find the Aerator's drape to be flattering. The shoulders are cut well and hug the upper body without revealing every line. The sleeves aren't bicep tight and allow for lots of movement.

An underrated feature of the Aerator Tee is the way the armpits were stitched. The Aerator has a diamond-shaped gusset that routes the stitching around the armpit which greatly cuts down on underarm rubbing during activity. Most cheap performance tees or regular old cotton tees will join the side body stitching with the sleeve stitching in the middle of the armpit for an itchy experience. 
This tee is most at home in a gym or out on a run. Despite the nice cut, it isn't a casual tee made from performance fabric. It is a definite performance tee. I've worn it for home workouts, morning jogs, and even to bed. 
Material: True to the name, the 100% polyester fabric has hundreds of tiny holes all throughout the shirt to aid in airflow, breathability, and quick-drying capability. The holes are hardly noticeable unless held up to light. So don't worry, you won't be showing your skin off through this fabric. The fabric is extremely lightweight, soft to the skin, and glides effortlessly during movement. Paired with SAXX's famed Flat Out Seams – seams are reversed so the flatter, softer side touches skin – this shirt provides a no itch, no rub workout experience. You'll soon want every color! 
Men's Pilot 2N1 Short Review Breakdown
Key Features: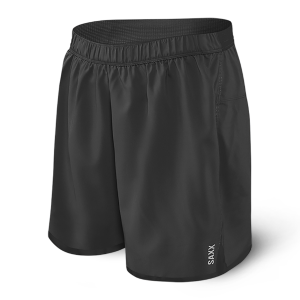 Integrated breathable semi-compression short

Lightweight and breathable

Zippered stash pocket (back of shorts)

Stretch stash pocket (thigh of integrated compression short) 

BallPark Pouch

Flat Out Seams
Style, Fit & Use: The Pilot 2N1 Shorts are a 7in inseam performance short with integrated semi-compression liner short. These shorts have a nice tapered thigh, so there you won't notice extra fabric flapping around or rubbing against the other leg. If workout shorts could be labeled slim fit, that is what I'd call 'em.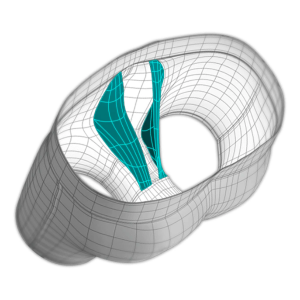 The Pilot shorts feature SAXX's Flat Out Seams that I mentioned above, but what really sets these performance shorts apart from competitor pairs is the SAXX BallPark Pouch. Due to the touchy topic here, I am going to utilize SAXX's definition of the feature:
"A 3D hammock-shaped pouch designed to keep everything in place. Thanks to mesh panels and Flat Out Seams™, the BallPark Pouch™ prevents skin-against-skin friction and ensures chafe-free support." 
Without getting into too much detail, I will say I was a skeptic the first time I donned these shorts. However, after a bit of movement and getting used to the "hammock" sensation, I am a believer in the system. 
SAXX included a few additional thoughtful touches like a rear zippered stash pouch that is much larger than expected. SAXX also included a handy compression mesh pouch on the right-hand thigh of the semi-compression liner short. I use both interchangeably depending on the activity. For running, I find the leg pouch to be a bit less annoying as the phone is more stable. For lifting I find the rear pouch a bit more accessible for changing tunes, logging reps, or answering texts.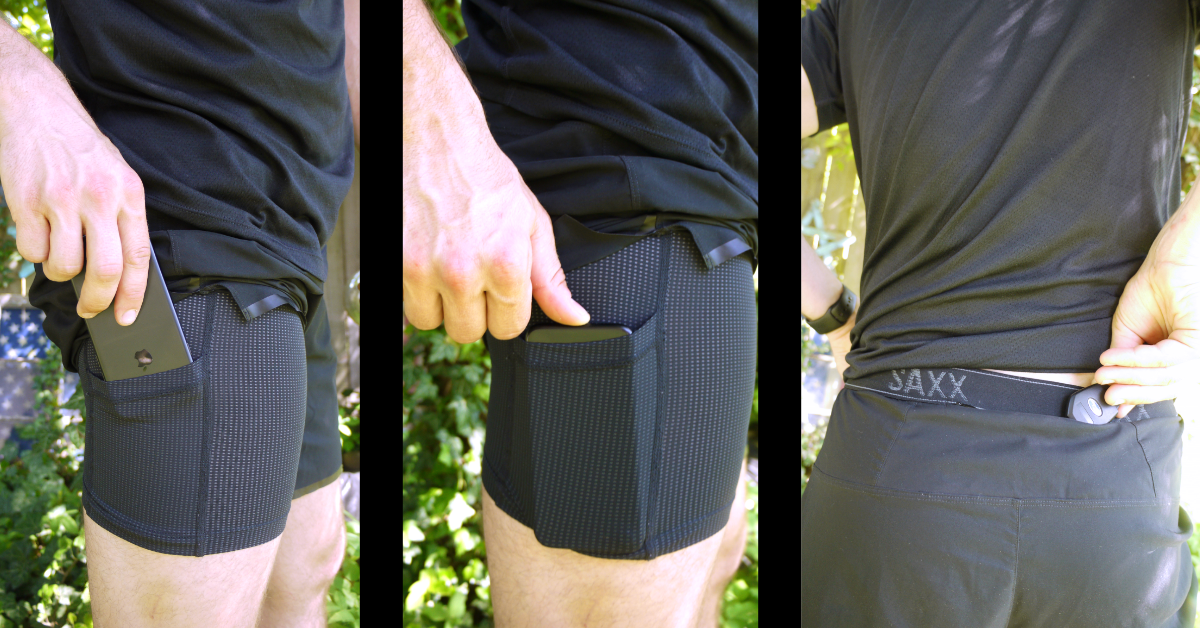 Unlike the Aerator Tee, I think the Pilot 2N1's fly a bit more in disguise. They are not baggy and do not scream performance; they fall more towards the athleisure side of things. While they're still not dinner wear, they'll stand out a bit less in a coffee shop or cafe than the Aerator. I've used them for everything from home workouts, morning jogs, bike rides, and sleeping. 
Material: With a shell fabric that is 52% nylon and 48% polyester, these shorts have a bit more sheen than the Aerator tee. I also noticed that the shell fabric only seems to have 2-way horizontal stretch, meaning you can pull side to side, but not up and down when testing the fabric. Honestly, this isn't an issue at all; movement isn't restricted, in-fact the fabric actually feels more durable than some 4-way stretch counterparts.
The semi-compression liner is super comfortable and has 4-way stretch unlike the shell fabric. BallPark Pouch aside, a similar holed design used by the Aerator Tee is used here. The liner is fantastically breathable, soft to the skin, and plenty stretchy, consisting of 77% nylon, 14% spandex, and 9% polyester. You won't find yourself wanting to rip these off as soon like other cheap compression shorts or liners. 
Reviewed: Men's Aerator Tee & Pilot 2N1 Short | SAXX Underwear Gear Review
For an entry into the athletic wear market, SAXX's offerings stack up well against the competition. With modern cuts, cool colors and premium materials, you'll find yourself reaching for these offerings as often as the big brands.
THE GOOD:
Tee is super light & breathable
Shorts have great storage options
Premium materials used
THE NOT SO GOOD:
Shorts could have used normal drop in pocket