Rebecca Creek Whiskey - Drink of the Week
Produced with a locally grown mash bill consisting of 75% corn and 21% rye with 4% 2-row malted barley, Rebecca Creek Whiskey is an award winning spirit from the great state of Texas. At over 51% corn, why they don't label this whiskey as a bourbon is a mystery to us, but heck… it is whiskey – and we love whiskey! That's why we jumped at the opportunity to taste, test and review this blended brown beauty.
As we mentioned above, Rebecca Creek Whiskey is an award winning spirit. Awards this whiskey has received: 93 points in 2015 at The Ultimate Spirits Competition, 4.5 stars for the Manhattan Cocktail in 2015 at The Ultimate Cocktail Awards, Best Value Award in 2015 at The Ultimate Spirits Competition, the Gold Medal at the 2012 SIP International Spirits Competition and the Silver Medal at the 2012 Los Angeles International Spirits Awards.
Utilizing limestone-filtered water from the Edwards Aquifer, Rebecca Creek kicks off the whiskey making process right. Limestone filters out many harsh minerals, specifically iron. This is a technique used by and made famous by many of the big distillers up in Kentucky and Tennessee. After pot distillation Rebecca Creek Whiskey is bottled using a blend of premium bourbons, the oldest has been aged for 10 years in new oak barrels.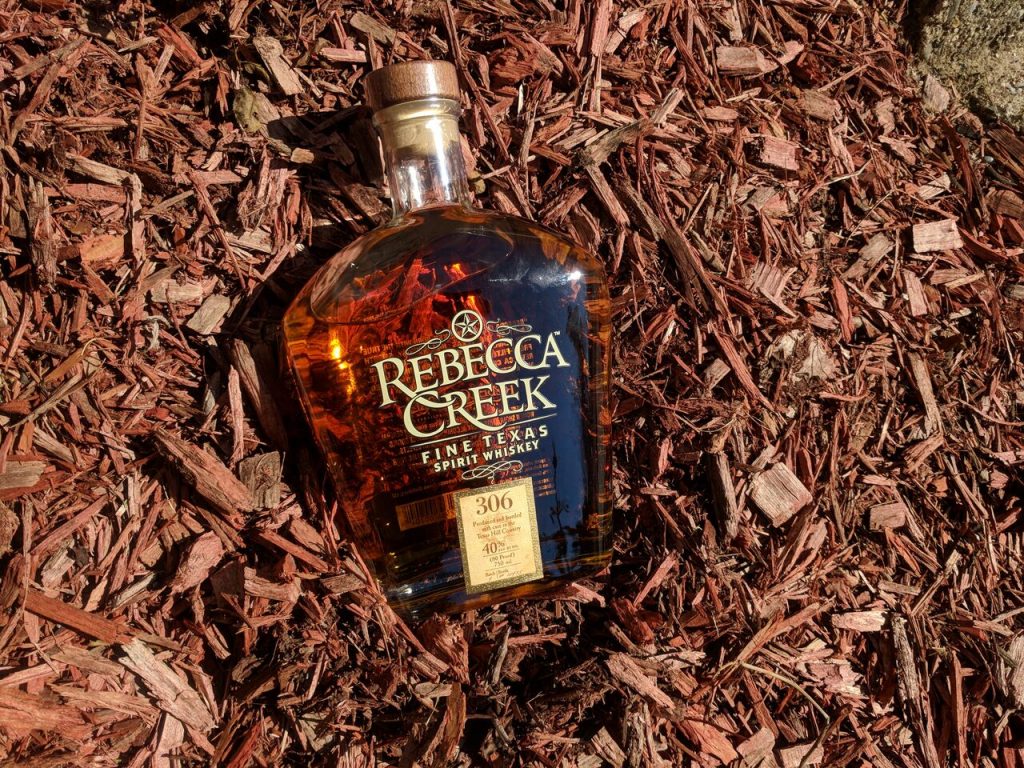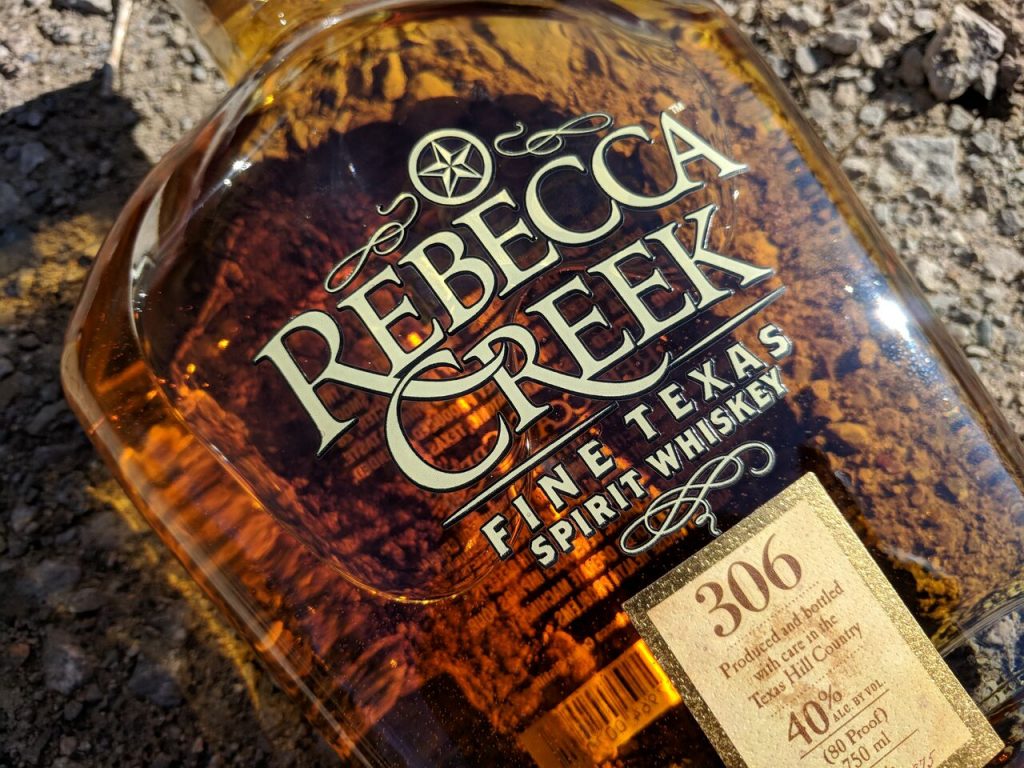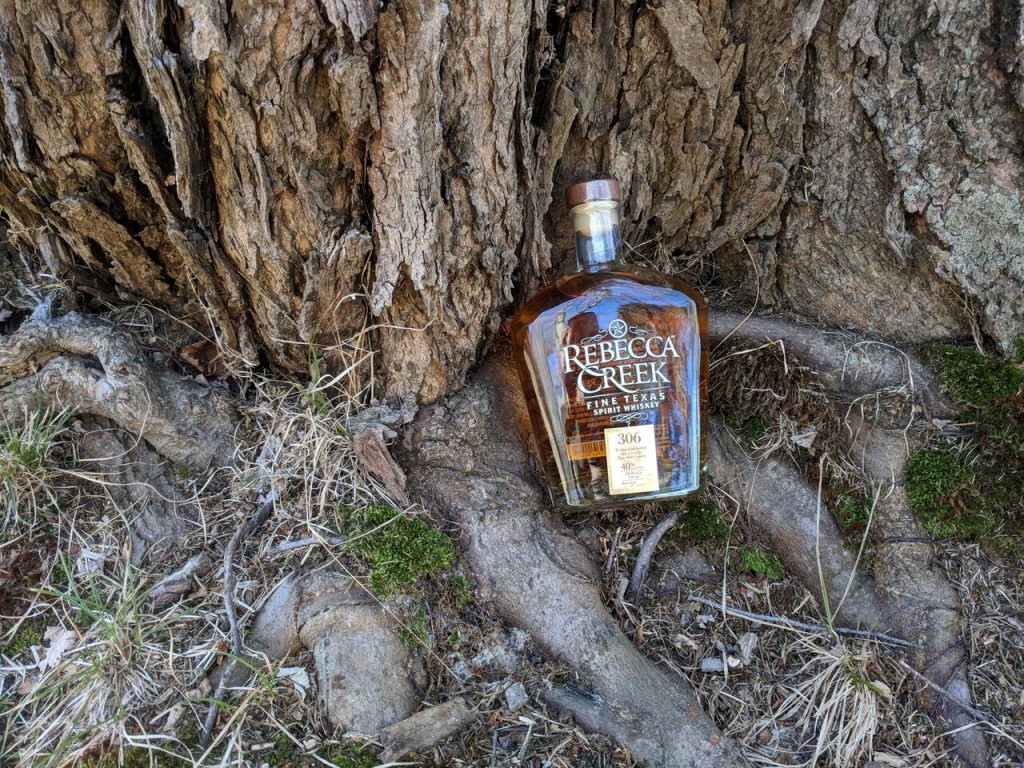 Okay, now that you know a little more about this bourbon whiskey lets get down to the nitty gritty… probably the reason you're reading this article in the first place. You want to know if this stuff is good and how it tastes.
Rebecca Creek Whiskey Review Breakdown
Proof: 80 (40% ABV)
Age: Blended (up to 10yrs old)
Nose: spice, cherry, oak,
Flavors: charred oak, cinnamon, apple
Price: $23.99
On the nose this whiskey is complex. We picked up on notes of spice, oak and cherry and dried fruit. Surprisingly smooth and at 80 proof, Rebecca Creek Whiskey is an excellent sipping whiskey. We recommend giving it a whirl neat to start out and if you must add an ice ball or some water. Though we don't think you'll need either to enjoy it.
This is also a fine mixing whiskey and with a price tag of just $24 you won't feel bad mixing up a whiskey and coke or something even more delicious like the recipe below…
MIX IT UP WITH… "Bees Knees"
Ingredients: 2oz Rebecca Creek Whiskey, 3/4oz Fresh lemon juice, 1/oz Honey syrup (equal parts hot water and honey), 3 Mint leaves, Garnish with a lemon wedge and mint.
Buy Now: $23.99 or to learn more, head over to: RebeccaCreekDistillery.com