Elevate Your Memories with Printique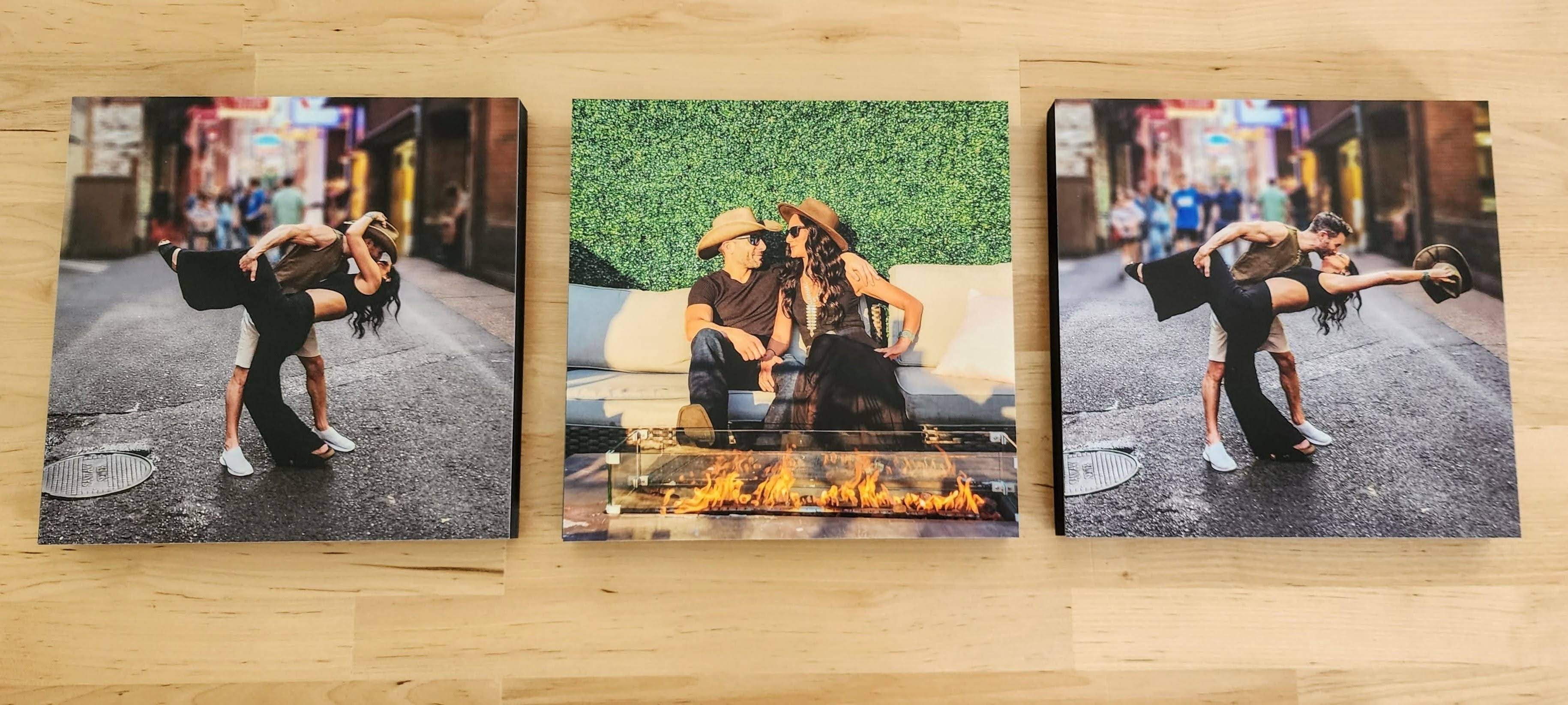 In an age dominated by digital screens, finding a way to preserve and cherish our most treasured memories in a tangible and lasting form can be a challenge. Enter Printique, a true gem in the world of photo printing and personalized products. I recently had the pleasure of using their services, and I am beyond impressed with the quality, variety, and attention to detail that they offer.
User-Friendly Website
The journey with Printique starts with their user-friendly website that seamlessly guides you through the process of creating and ordering your personalized products. The interface is intuitive, and navigating through various categories and customization options is a breeze.
Printing Quality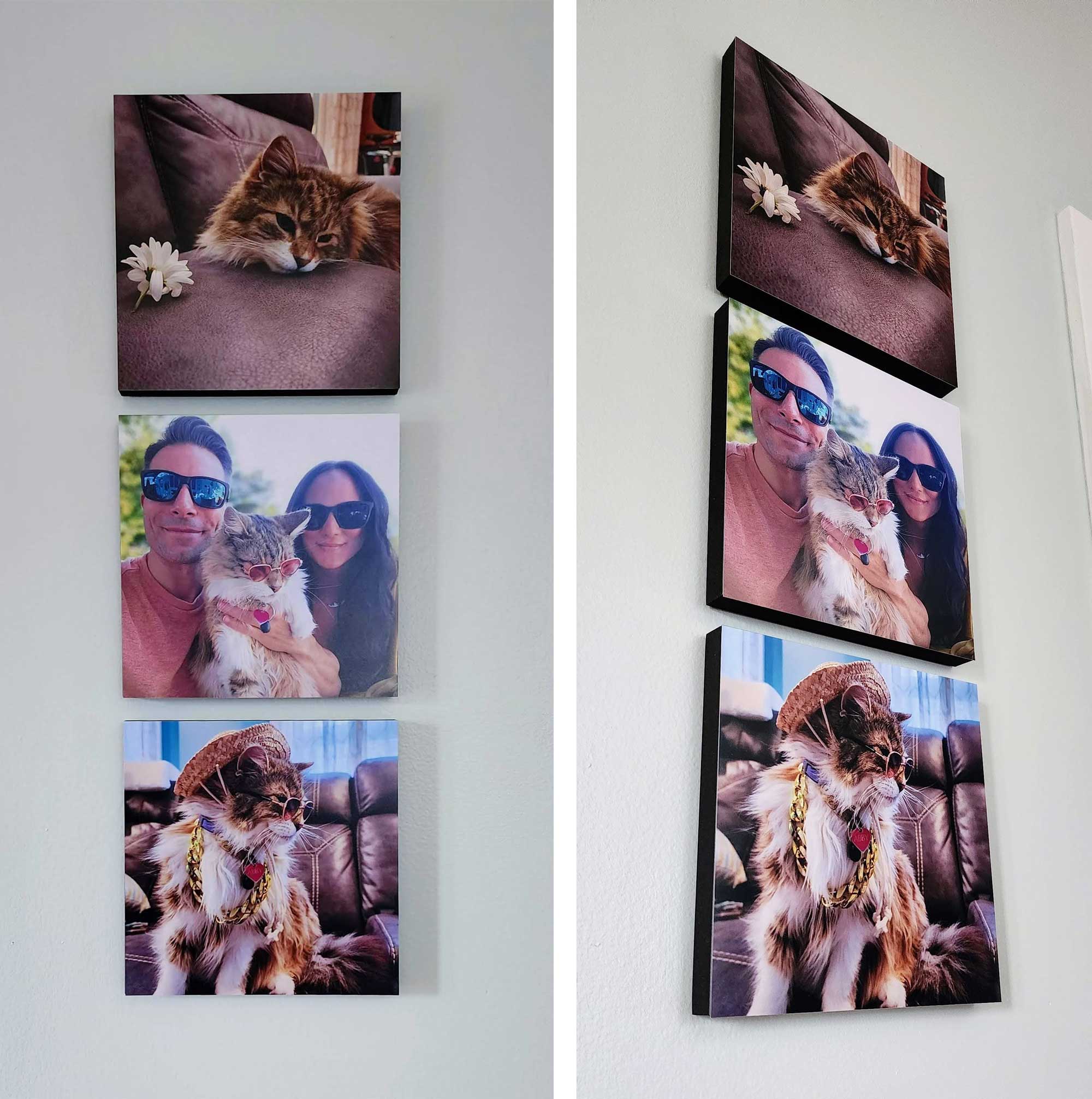 When it comes to photo printing, Printique truly shines. The printing quality is nothing short of outstanding. The colors are vibrant, the details are sharp, and the images come to life in a way that's hard to replicate with digital displays. The Photo Tiles we ordered have amazing color accuracy and print precision. Plus the material itself is super light and a breeze to hang with the included peel and stick adhesive. The adhesive is re-stickable, which allows you to try out different layouts before landing on your favorite. The Photo Tiles are printed on high-quality, silver halide paper that's layered on to a thick, durable foam. The detailed printing process offers a superior professional grade look with bright colors and sharper details.
Wide Range of Products
Printique offers an impressive array of products to suit every need. From traditional prints to canvas wraps, metal prints, and more, their selection is diverse and caters to various tastes and preferences. The ability to customize products to your liking adds a personal touch that enhances the emotional value of each item.
Customization & Creative Control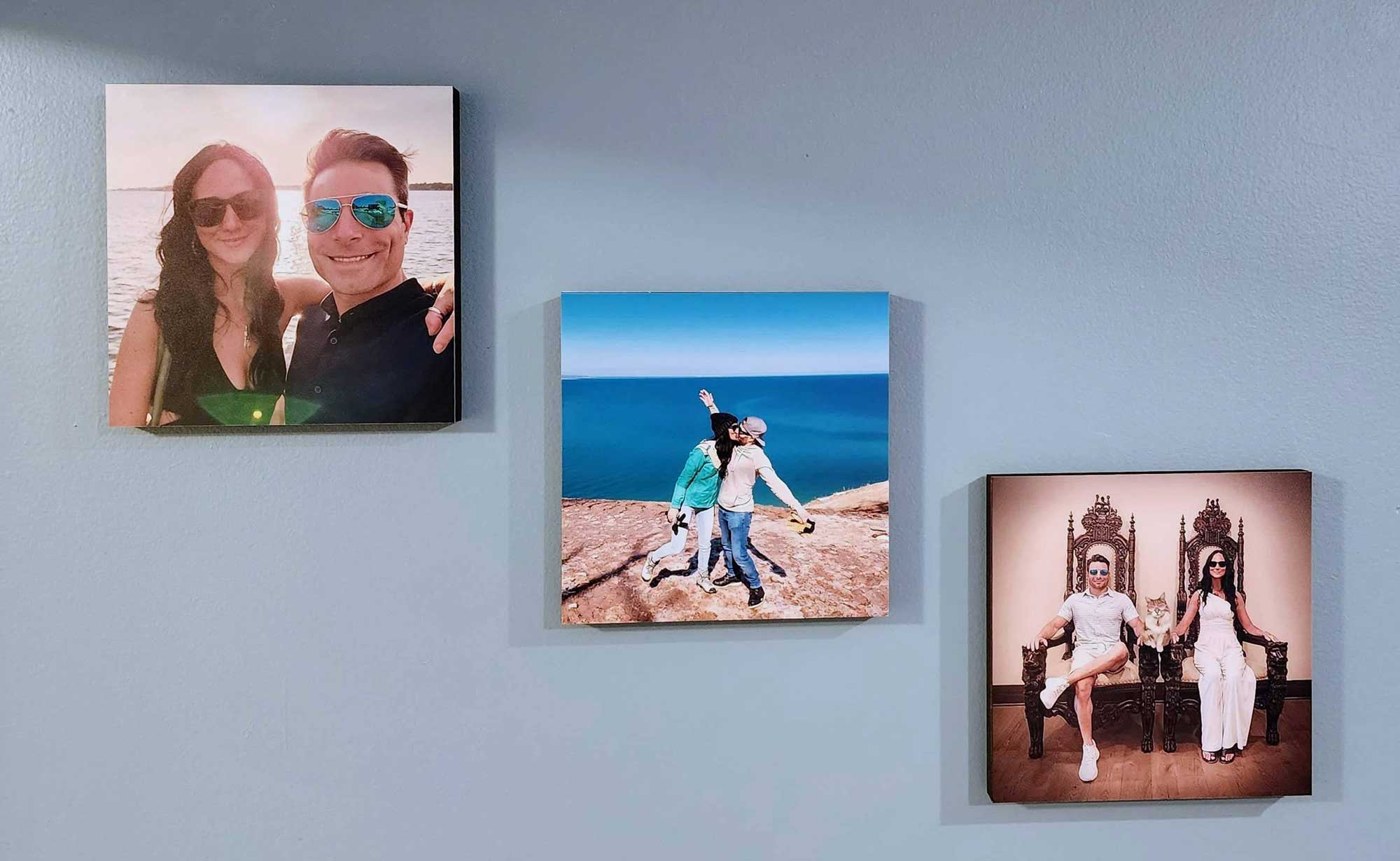 What sets Printique apart is their dedication to providing customers with creative control. The online design tool allows you to manipulate and customize your photos, layouts, and text to create unique and meaningful pieces. The ability to visualize and experiment with different options before placing an order is a game-changer.
Packaging & Shipping
I was equally impressed by Printique's attention to packaging and shipping. My products arrived well-packaged, ensuring they were protected during transit. The delivery was prompt, and the items were in pristine condition upon arrival.
Customer Service
Printique's commitment to customer satisfaction is evident in their responsive and helpful customer service. They are readily available to address any inquiries or concerns, ensuring a smooth and enjoyable experience from start to finish.
Value
Printique has redefined the art of preserving memories. Their commitment to quality, customization, and customer satisfaction makes them a top choice for anyone looking to bring their photos to life in a tangible and meaningful way. Whether you're creating a personalized gift, decorating your home with stunning wall art, or compiling cherished memories in a photo book, Printique's exceptional printing quality and attention to detail will leave you thoroughly impressed. Don't let your memories fade away in the digital abyss – elevate them with Printique and create keepsakes that will be treasured for generations to come.
To learn more, check out: www.printique.com
Printique - Photo Tiles Review
Customization & Control
9.7