Mud is seeping into places I really should not talk about, as I try my damnedest to make it seem like everything is fine and that my lack of training means nothing. It's been nearly a year since I ran my last mud run and now I find myself jogging alongside my wife, smiling from dirt-drenched ear to crude-covered ear. With over a decade of dating, and closing in on eight years of marriage, there isn't a whole lot that we haven't been through, so why not talk her into scaling walls, crawling through foul-smelling water, and let her watch me tumble down the water-logged trails? It might seem like a bad idea, but it couldn't have been a better one. So began our Terrain Race.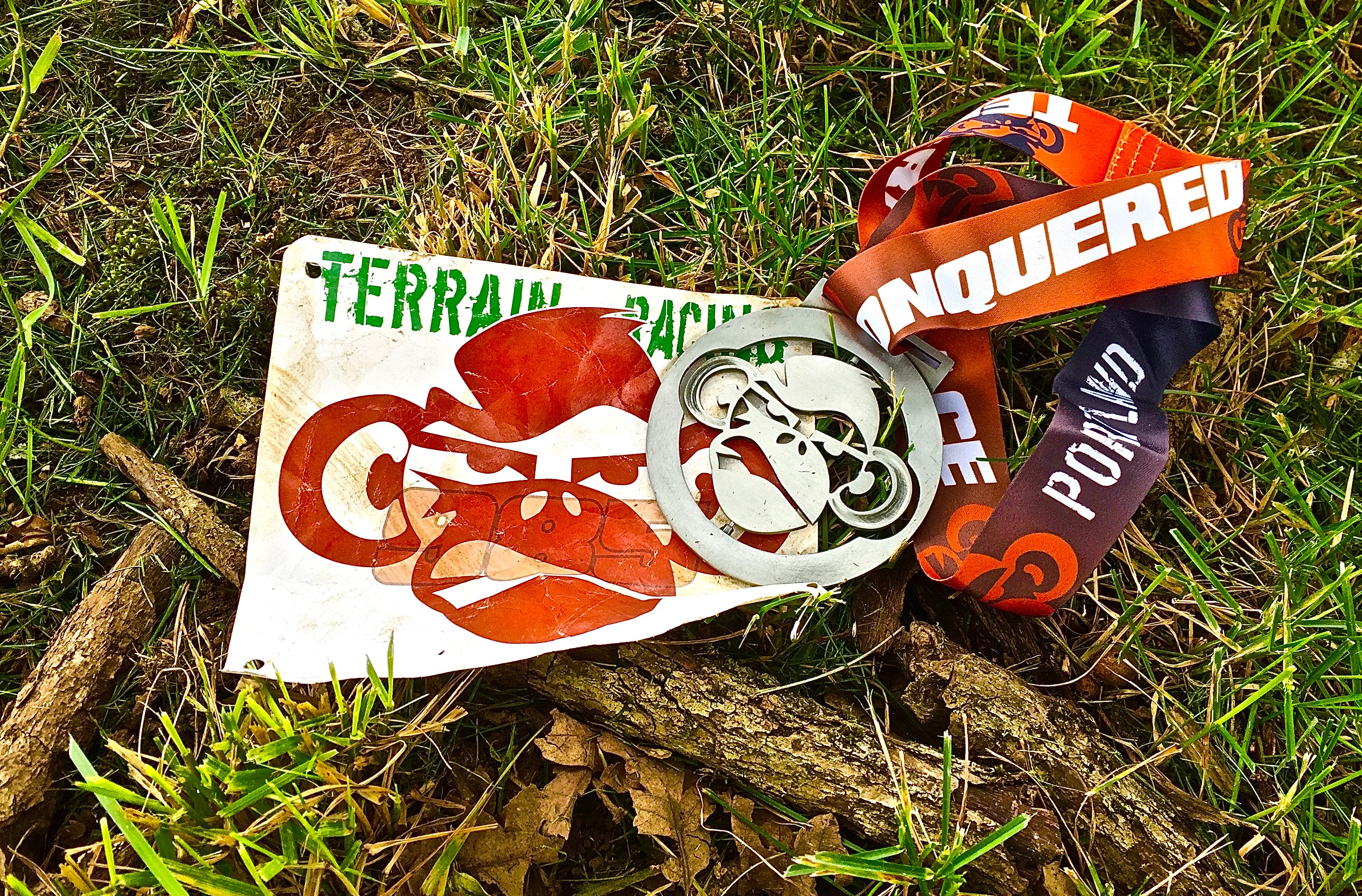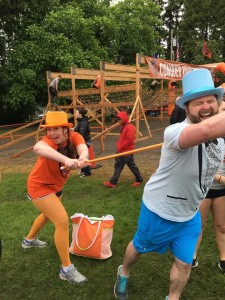 We spent the better part of an hour jumping over this, ducking under that, laughing through scrapes, and cuts, both of us dressed as our part of the iconic duo of Harry and Lloyd from Dumb & Dumber. Our mirrored smiles reflected what I was hoping for when I signed us up to do this months ago: we are having one of the best dates I can remember.
"Terrain challenges you both physically and mentally with over 20 obstacles! Choose YOUR race distance to challenge yourself: 5k and 10k distance at all locations. Party at the finish line with friends, family, mud and views of the obstacles you conquered. You'll be proud when you finish your race with us. Make Terrain YOUR race.

You'll sweat. You'll get dirty. You and your friends will have the time of your life."
Sweat; you definitely will. Dirty; oh hell yeah. And fun; well, if you can't have fun dressed in a blue top hat, matching tuxedo shirt, climbing up, over, and through obstacles, all while having people shout "Throw another shrimp on the barbie", and "Harry, your hands are freezing", then you need to reassess your definition of fun.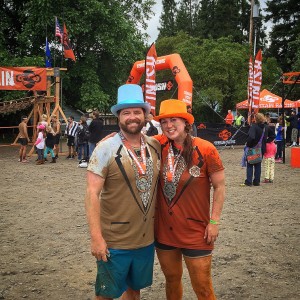 Aside from the frigid temperatures, violating assaults of sneaking mud, and hurts that will soon manifest into impressive bruises, the Terrain Race is about team work. The run brings people together, helping them to ask for help support to conquer fears and obstacles; me boosting my wife up the sheer wood walls, while my stereotypical make need to impress her pushed me to do things I didn't think I could.
The day saw friends running together for a cause, or just because. It was filled with families, friends, solo extreme runners, and people from every walk of life. It wasn't at all as many may perceive it: muscle bound, cross-fit junkies, elbowing their way past the slower. The atmosphere was chalk-full of encouragement, smiles, and fun.
Probably the most poignant moments of the day came when one of the race partners, Lift for the 22, took center stage and brought to the forefront the very real, and often too-close-to-home need our veterans have for help. Everyone dropped into plank position on the MC's count and a sea of bobbing bodies cranked out 22 push-ups to symbolize the 22 veterans we lose everyday to depression and unseen demons. Their movement paralleled the whole race in a way that brought the simple of idea of depending on another, into a layered meaning of gratitude and support.
After the final obstacle, we took our well-deserved medals and soggy shoes through the throngs of people tossing quotes at us and funny stares to the beer tent. As we sat and sipped our local microbrew beers, there was a moment of quiet between us as the outlying groups of people chattered away. It was only a race, but without trying to sound cliche, it reeked of something more. Excuse the smells, the stains, and what was about to be a very interesting few minutes in the shower, we had found another way to relate.
This dirty date made me feel like I was trying to impress her all over again, while needing her to help me at the same time. It was a beautiful moment where the idea of teamwork transcends from hoisting and pulling, to relationship milestones and the daily give-and-take.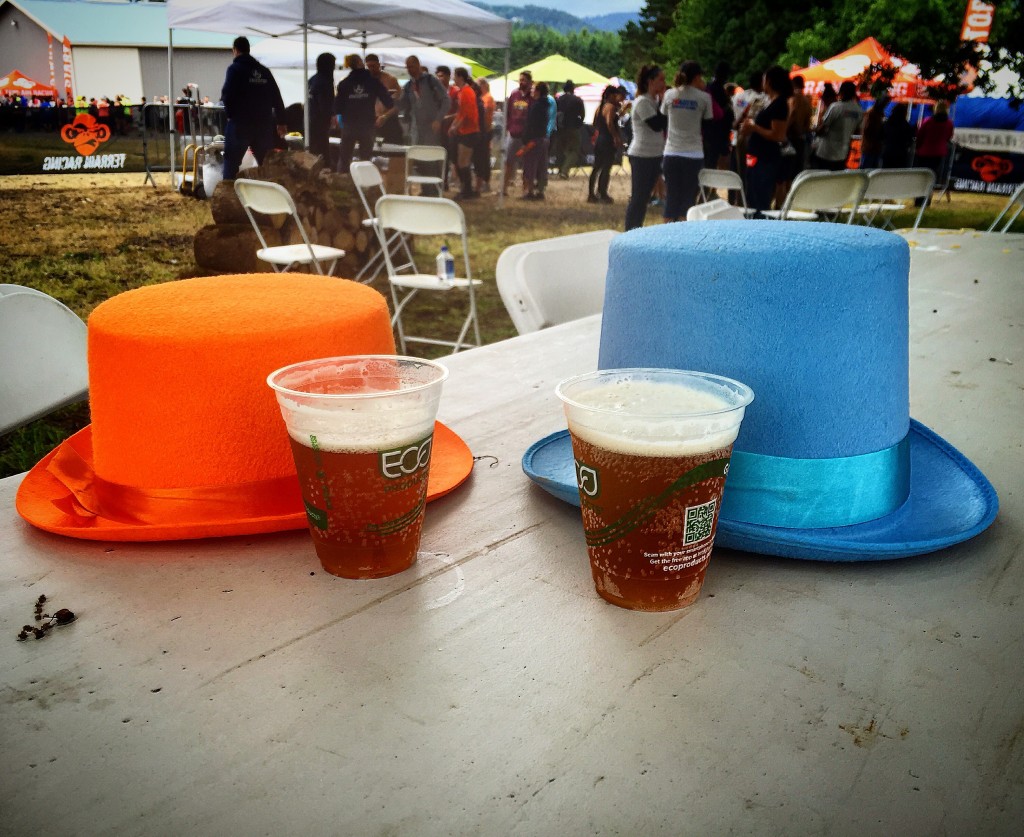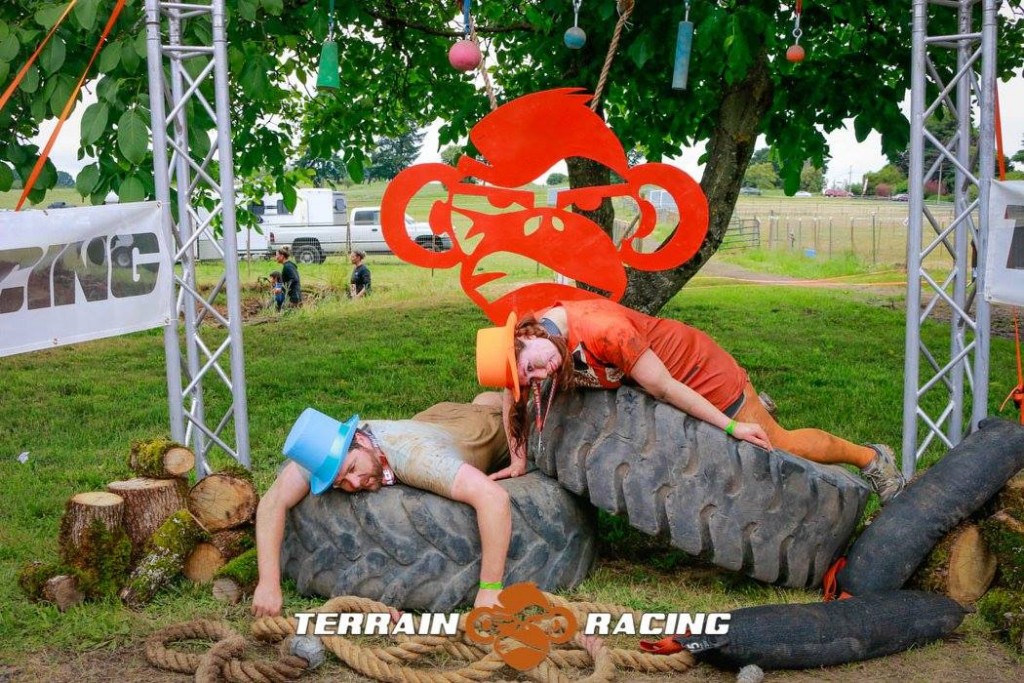 Yes, the chaffing was about to become a very real, and prominent, all-consuming thought. Yes, for a few hundred people we'll be remembered as that weird couple who dressed up like Harry and Lloyd. But what was, and will be more important, is the laughter-filled memory of a day where we tried something new together, and relied on each other for the simplest of things; support.
Find out more about Terrain Race and when it will be coming to a town near you!