At MSR, the engineers are not only tinkerers but also extremely passionate about the great outdoors. With strong ideas of how a product should work, they use their own experiences to design the perfect outdoor palace. From that notion evolved a company whose innovations have revolutionized the way people experience the outdoors all over the world. They are a small close-knit team obsessed with designing the most reliable, high-performance gear possible, using their knowledge the best solutions to the challenges of Mother Earth. Recently we had the opportunity one of their newest creations; the Mutha Hubba NX 3 person tent. After 3 months of testing, here's our thoughts on this ultralight tent…
Key Features / Specs:
Optimized symmetrical geometry and non-tapered floor
Large, easy-entry D-shaped StayDry™ door and vestibule
Side entry zipper orientation
Rainfly kickstand vent
Adjustable rainfly (roll-up vestibule & stargazer view)
Light gray rainfly color (neutral light)
Adjustable integrated stake-out loops
Lightweight reflective guy-outs
Durable high-tenacity nylon fabrics
Ultra-durable Easton Syclone poles
Xtreme Shield System (long-lasting waterproof coating & precision-stitched seams)
Stakes, guy-out cords and compression stuff sack with carrying handle included
MSR Mutha Hubba NX 3 – Review Breakdown
Design:
Weighing in at 4 lbs. 13 oz (or have the minimalist version optional light body setup 3 lb. 10 oz) the tent is indeed marketed as an ultralight tent. The MSR Mutha Hubba is a lightweight three-person backpacking tent by design. With a floorplan that offers each adventurer easy access to doors and their gear, the MSR Mutha Hubba NX tent really is the ideal tent for any backpacking duo/trio in all kinds of terrain. Two large StayDry doors with built-in rain gutters help keep gear outside but still covered from the elements, all while giving easy access.  The "bathtub" style nylon floor of the MSR Mutha Hubba rises up along the sides of the walls to save you from the sideway raindrops and splattering mud. The weather-resistant Xtreme rain cover prevents random rivulets of rain from streaming into the tent all while the inner canopy combined with mesh panels with lightweight nylon allows for perfect cross-tent ventilation eliminating stagnant air. Also, the Mutha Hubba features precision-stitched seams to ensure water does not seep through and ruin your experience. When you drop a considerable amount of money on a tent, the last thing you want is to sleep in a puddle.
Assembly:  
The answer: easy as hell. All of five minutes from when the tent was in the bag until the tent was fully set up. The rainfly takes another minute and that's it.  You will spend more time figuring out if that was really all there was to it. Using a single, multi-pronged pole, all you do is snap each pole into the locked position then gently snap them into the grommets found on each corner of the tent and the two located in the middle roof. Upon getting all of the poles secured, the last step is to use the clips fasten the tent to the poles and you are done. Putting on the rainfly is basically the same process. We did, however, have an issue with the wind and its lightweight material. I strongly recommend having at least one other person help set it up in those circumstances. Staking the tent out will pull everything into the perfect shape.  To further fortify the tent you can employ the guy-out lines and increase its overall weather resilience and stability. For those wanting that extra layer underneath we strongly recommend purchasing the Universal Footprint as well. Designed to keep your tent floor clean, dry and better protected from wear-and-tear and who wouldn't want that.  The drawback is it will set you back another $39.99.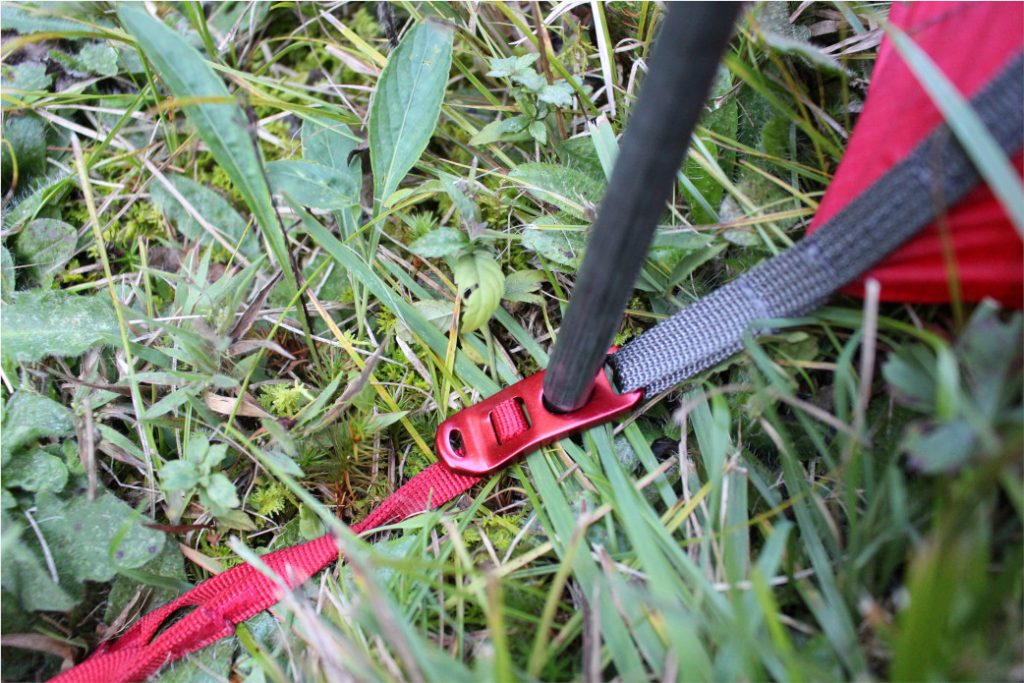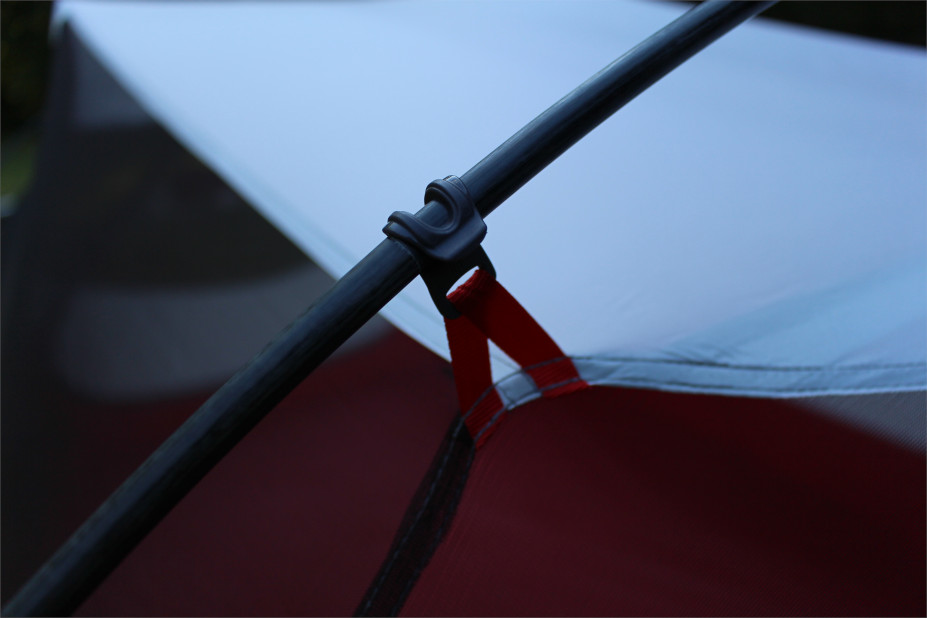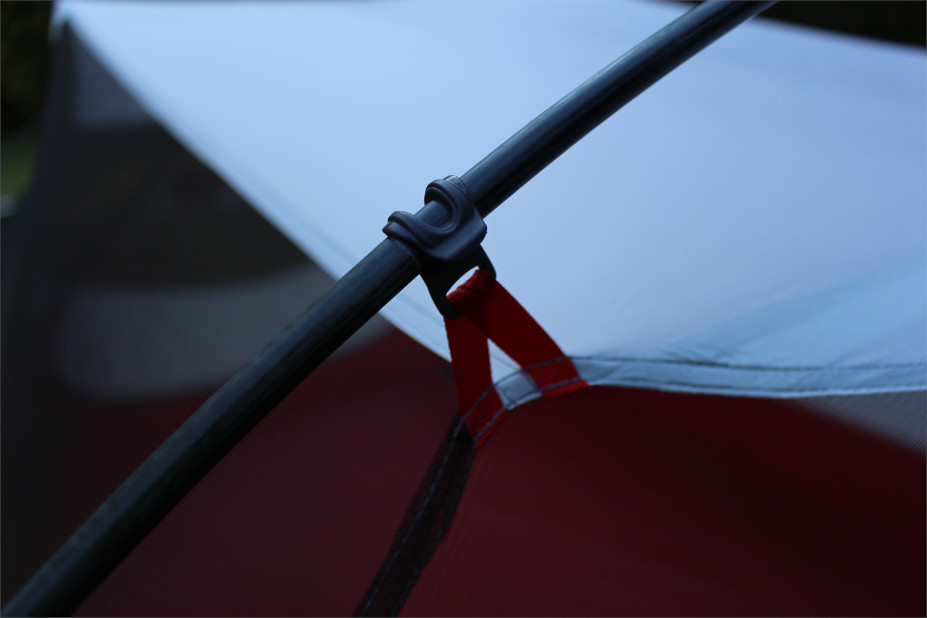 Comfort:
This portable palace offers plenty of room for two others and with their designed floor plan that you plenty of room to stretch out, catch some shuteye, and get ready for another a day of adventuring ahead. As someone who is 6'3″ tall, I found this tent very easy to maneuver in, which is a rarity in my experience with UL tents.  With the inner tent being predominately meshed, it is not recommended for an extremely cold adventures.  Sorry but I do not see anyone taking this bad boy to Mount Everest.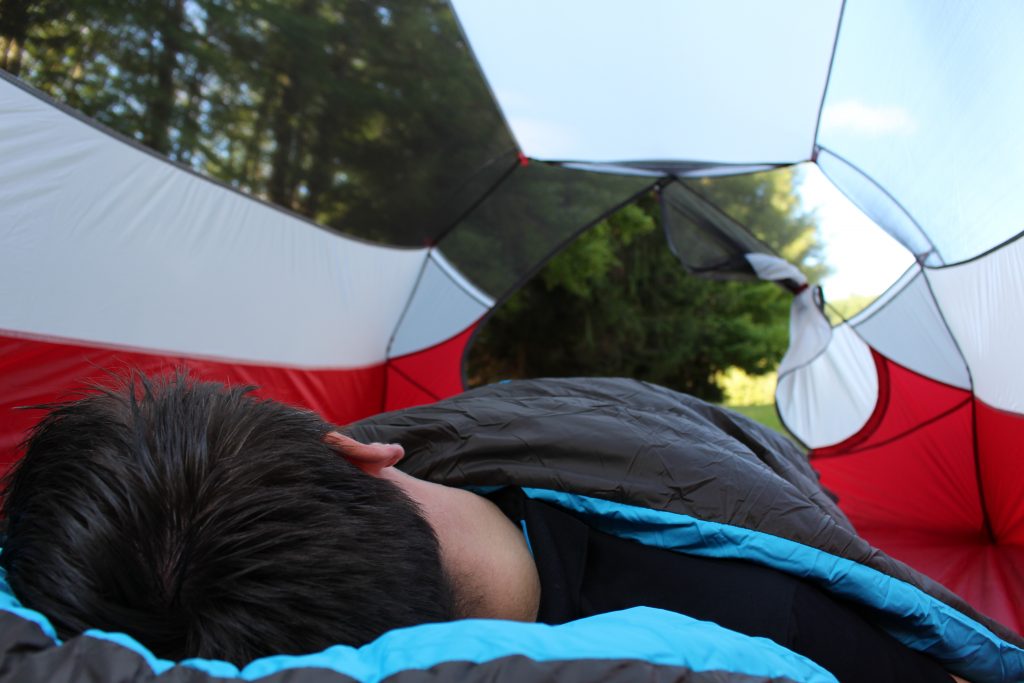 Durability:
So to be 100% corny, this tent is one bad mutha. With indestructible Easton Syclone poles and MSR's durable Xtreme Shield™ waterproof coating, this tent is for ready for gale-force winds. The ultra-durable coating is designed to resist deterioration, meaning the fabric lasts up to 3 times longer than standard waterproof coatings. The fabric materials themselves are constructed from durable high-tenacity nylon fabrics that are meant to take a beating from tree branches, and thorny limbs. This subtle stretchiness allows toughness without worrying the fabric will shred like a piece of rice paper. The tent pole design is absolutely ingenious. Easton Syclone Poles made from an aerospace composite material which makes the poles virtually indestructible perfect for challenging and extreme conditions. MSR was definitely not messing around when they designed these.
Value:
Investing in an solid ultralight tent will never be cheap. Light, quality materials come at a higher cost but typically is worth the extra cash. For many casual backpackers and adventures, spending $550 bucks might seem unheard of.  Most of the time the tent sits in the garage except for those couple weekends a year and we know the purchase is definitely not something to be taken lightly. But know you are getting one of the best 3 person tents money can buy will give you piece of mind. If you take care this tent will it likely for be in top shape for many years to come. If you have $550 to drop on a UL tent, the MSR Mutha Hubba is the way to go!
Buy now: $549.95, or to learn more, head over to MSRGear.com/
MSR Mutha Hubba NX 3-Person Tent Review
Having a good tent expands horizons, saves you money in the long run, and keeps you safe within the intense environments. I strongly recommend this tent to any backpacking adventurer seeking all the best amenities in an ultralight package.
The Good
Ultralight weight
Rain is not an issue
Super easy setup (without wind)
The Not so Good
Extra protection comes at a cost
Wind easily interferes with setup
Not designed for winter camping