Whether you're looking to tie-one-on this holiday weekend or simply celebrate the Fourth of July like a true American, there's the right way to do it and a wrong way. The wrong way involves tequila shots, frothy dark beers from Ireland or anything that doesn't say "Brewed in Merica" on the label. If you're anything like us you already know that the 4th of July is a time to enforce the three "B's"… that's Beers, barbecue and BOOZE! To help you celebrate like a true American this holiday weekend we've compiled a list of pre-approved, 100% certified American drinks to kick off your Independence Day right. Cheers!
– The Beers –
Anchor Brewing – Liberty Ale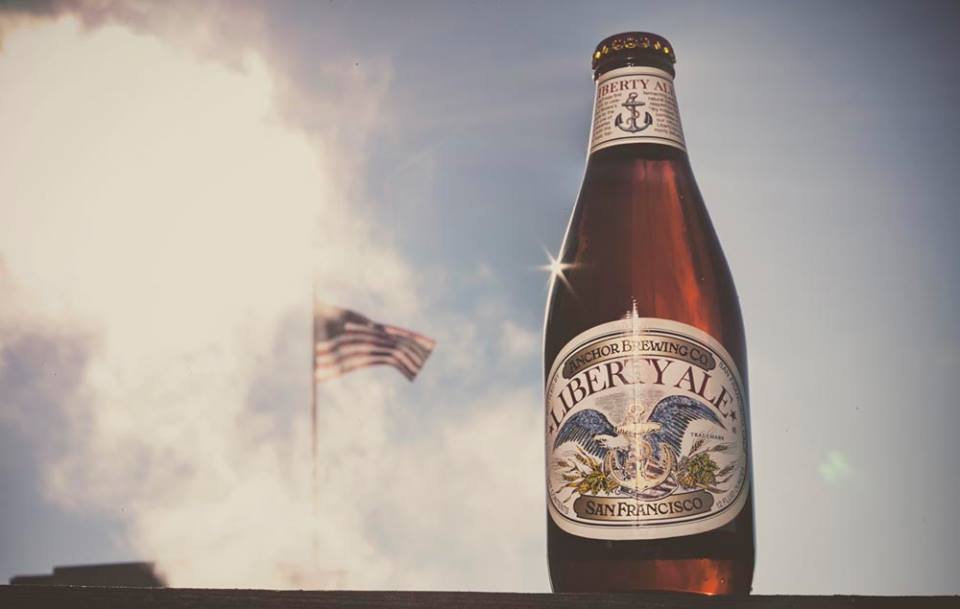 First brewed in 1975 – on the 200th anniversary of Paul Revere's famous ride, Liberty Ale from Anchor Brewing is the first modern American IPA (Indian Pale Ale) to be brewed after the dark days of prohibition. It's also the first single-hop ale and dry-hopped ale to be introduced to the United States. Liberty Ale is craft brewed in the heart of San Francisco, CA accodring to strict traditional brewing methods, and uses only natural ingredients, including – pale malted barley, fresh whole-cone Cascade hops and a special top-fermenting yeast, and water.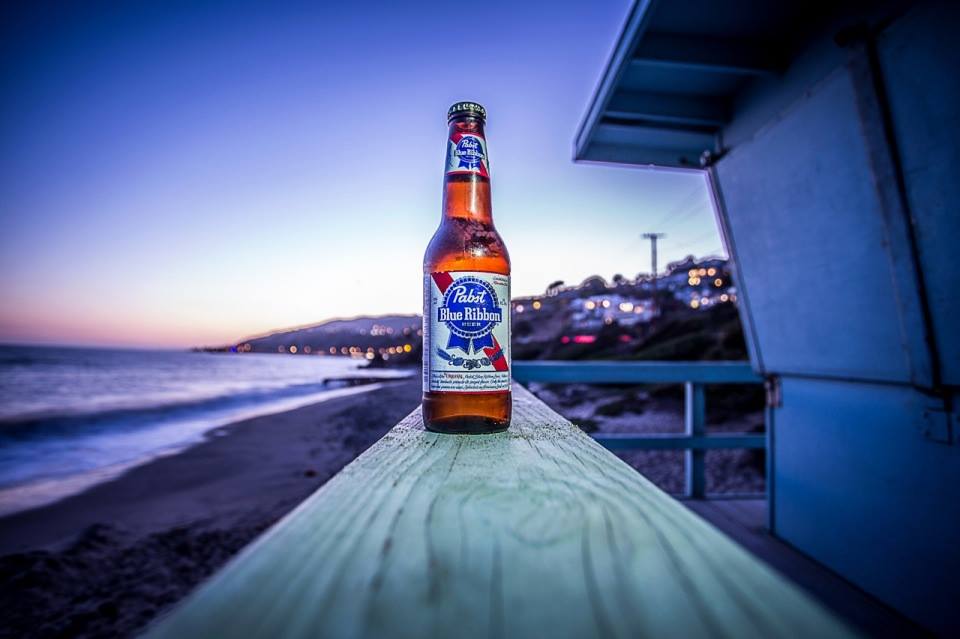 Pabst was the first brewery to put beer in cans back in 1935. This was Blue Ribbon beer but it was called "Export" when sold in the can. The first cans had a picture of a can opener on the side with instructions on how to open the can of beer, with the can opener.
Today, this classic American brew has been adopted by a whole new generation of PBR drinkers. Currently, PBR is one of the fastest growing domestic beer brands.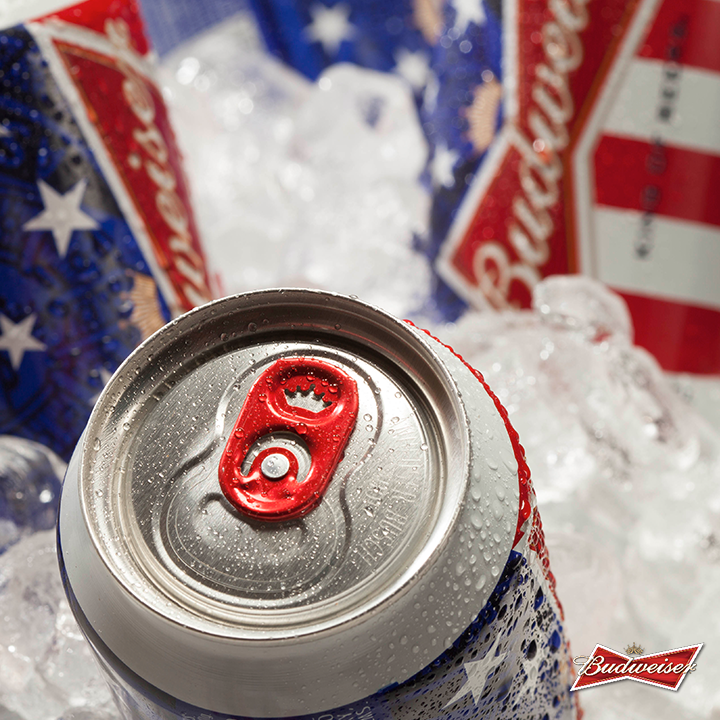 Yeah, yeah, yeaaaaaaaaa – we know! Budweiser is now owned by InBev (Belgium-based company), but what YOU need to know is that Budweiser is still 100% American made. In fact Budweiser was introduced in 1876 when company founder Adolphus Busch set out to create the United States' first truly national beer brand – brewed to be universally popular and transcend regional tastes. Even more, each batch of Budweiser follows the same family recipe used by five generations of Busch family brewmasters.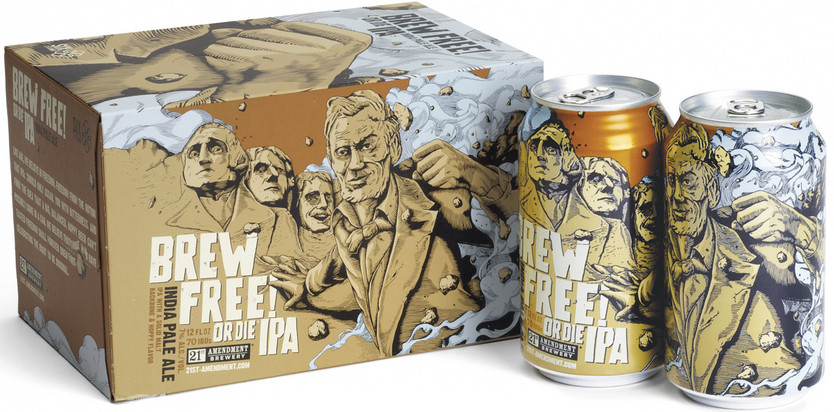 Brewed with some serious west coast attitude, this aromatic golden IPA starts with a sucker punch of six different hops to the nose, quickly balanced by a solid malt backbone. The top selling beer in their pub, this IPA starts big and finishes clean leaving you wanting more.
 – Liquor & Mixed Drinks –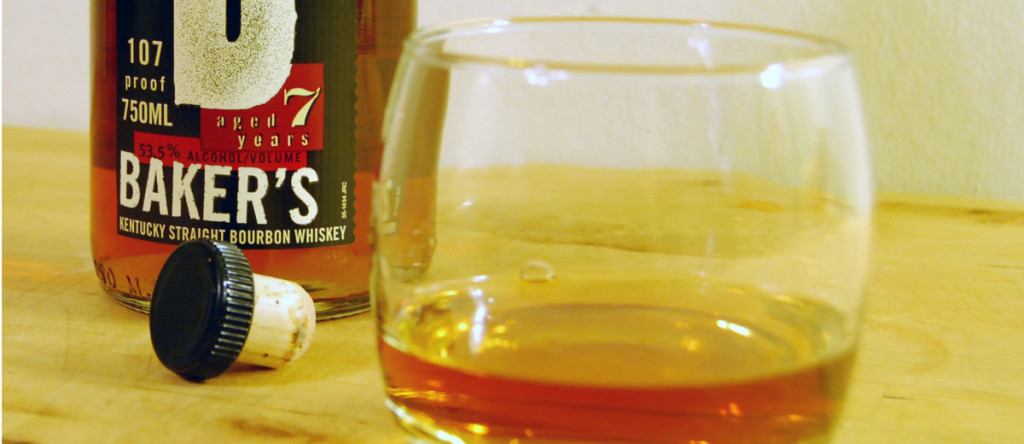 Produced exclusively in the USA, from a grain mixture consisting of at least 51% corn – then aged in new, charred oak barrels, Bourbon Whiskey is one of the most versatile spirits you can drink. In fact, it's by far one of the most popular vices around the BW office.
Named after Baker Beam, grand nephew of the legendary Jim Beam, Baker's Bourbon is matured for seven years in new, charred American white oak barrels before being hand-bottled at a seriously potent 107 proof. Embracing over six generations of distilling experience, Baker's Bourbon utilizes a special strain of jug yeast that has been in the Beam family for over 60 years now – unchanged. This time tested yeast is said to provide Baker's Bourbon with a silky smooth texture and consistent taste from batch to batch.
Let's Mix It Up!
"Simple Man"
3 oz. Baker's Bourbon
2 large ice cubes
Method: in a short glass pour Baker's Bourbon over ice sip and enjoy!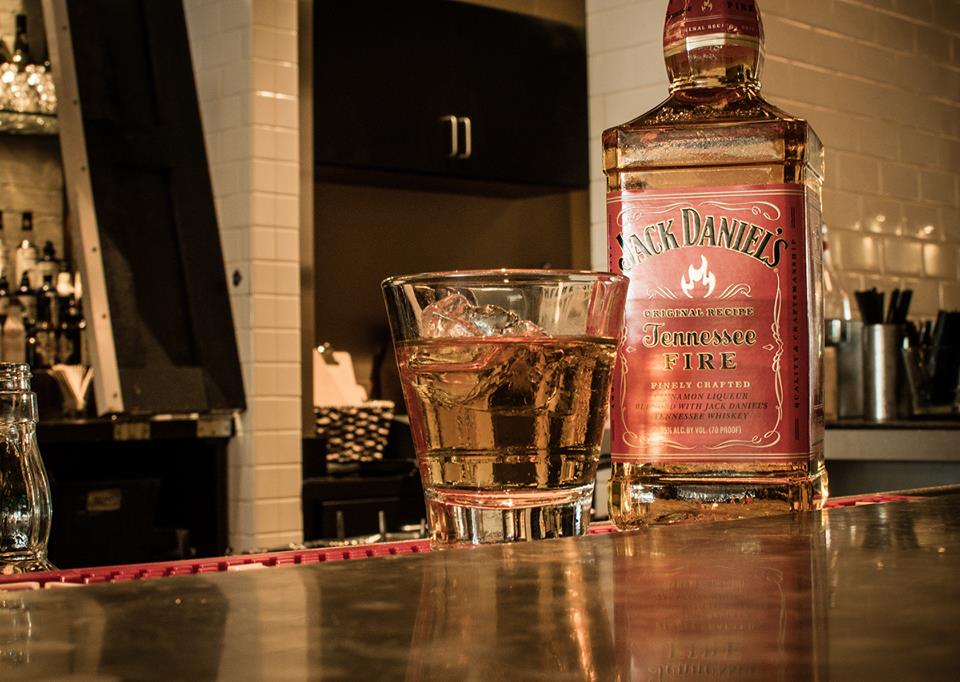 Quite possibly the perfect way to celebrate Independence Day with family and friends this summer. This whiskey cocktail brings together the perfect amount of Jack Daniel's Tennessee Fire, Apple Juice and Ginger Beer for a great drink that will keep you refreshed from the BBQs during the day to the fireworks lighting up the sky at night.
Let's Mix It Up!
"Fire in the Sky"
1 1/2 oz Jack Daniel's Fire
1 oz Apple Juice
Ginger Beer
Apple slices for garnish Shake Jack Fire with apple
Method: Shake Jack Fire with apple juice and ice. Strain over fresh ice into a Collins glass. Top with a mild ginger beer. Garnish with apple slices and fun 4th of July decor.
American Harvest

Organic Spirit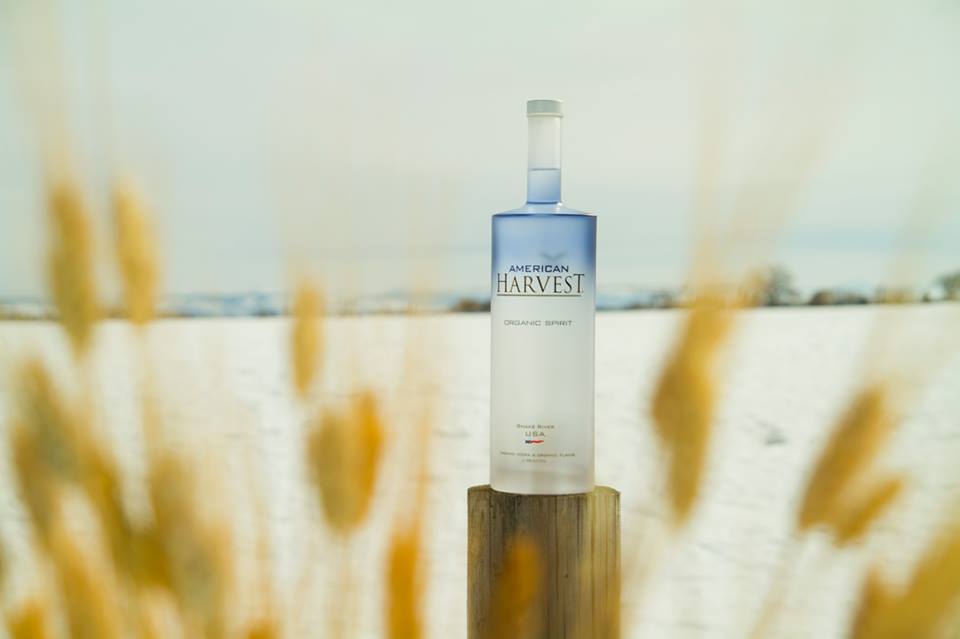 American Harvest Organic Spirit first and foremost is an American crafted small batch vodka – it's also a real life lesson in sustainable manufacturing. You see, American Harvest (the product and the distillery) is USDA Certified organic, which means its main ingredient (hard red winter wheat) is grown without the use of any commercial fertilizers or chemicals of any type, and the distillation process is completely free of preservatives and additives. To achieve this, American Harvest sources its wheat locally in Rigby, Idaho (or "Snake River USA" as the bottle reads) from the farm of Steve Rhodes, a 3rd generation farmer. Steve's farm has been certified organic since 2005, but he says they've been growing their crops the same way his grandfather did dating back almost 100 years… you know – the way mother nature intended it.
Let's Mix It Up!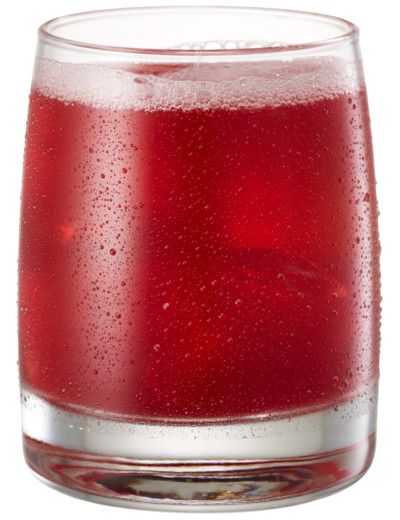 "American Harvest Firecracker"
1.5oz American Harvest
3/4oz Fresh lemon juice
3/4oz Concord grape syrup*
Soda water
Directions: Combine equal parts Concord grape juice and sugar in a large container and shake until dissolved. In a shaker, combine all liquid except the soda. Add ice and shake well. Strain into a Collins glass full of fresh ice. Top with soda and gently stir. Garnish with a lemon slice.
Garrison Brothers Bourbon Whiskey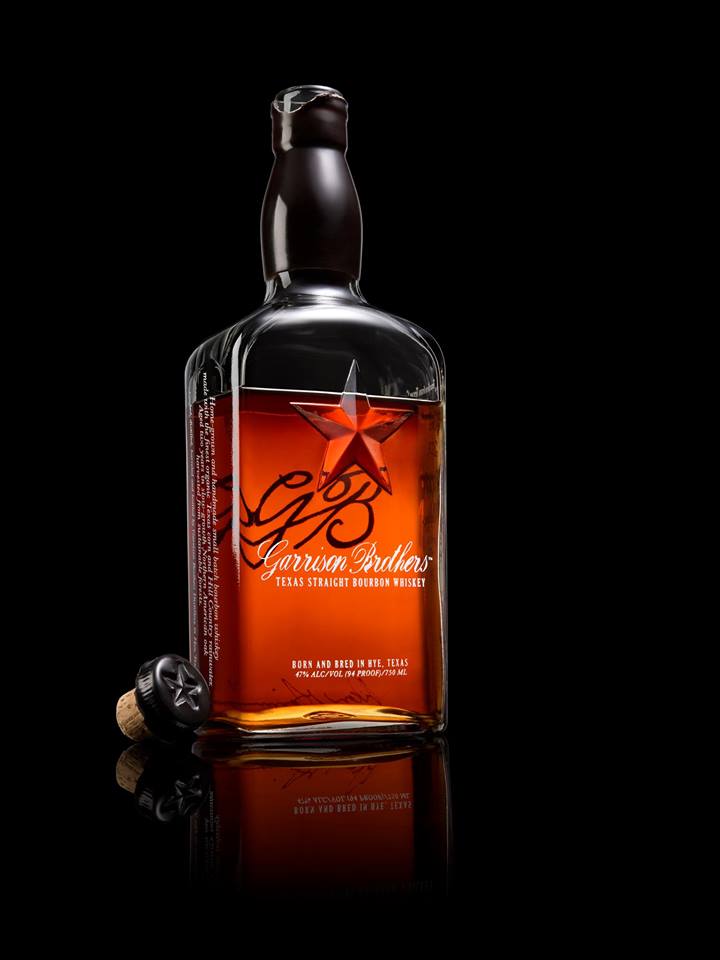 The Garrison Brothers are a family owned and operated craft distillery out of beautiful Hill Country Texas that's made, from corn-to-cork, with organic grains grown on the property and Hill Country rainwater. Winner of the 2014 American Micro Whiskey of the Year Award, Garrison Brothers prides themselves on the distinctive quality of each barrel hand numbering and signing every single bottle that leaves the distillery.

Let's Mix It Up!
"Bourbon-spiked Peach Iced Tea"
1 quart cold water, 6 black tea bags, 2 tablespoons sugar, 2 cups peach nectar, Garrison Brothers Texas Straight Bourbon Whiskey and fresh peach slices and mint sprigs for garnish.
Directions: Bring water to a boil in a small saucepan then remove from the heat, add tea bags, and let steep 5 minutes. Remove tea bags and stir in sugar until dissolved. Transfer to a pitcher, add peach nectar, and stir to combine. Chill in the refrigerator for at least 1 hour.  Fill tall glasses with ice and then pour peach tea over, leaving some room at the top for the bourbon. Stir in 2 shot of whiskey to each glass and garnish with a peach slice and fresh mint sprig.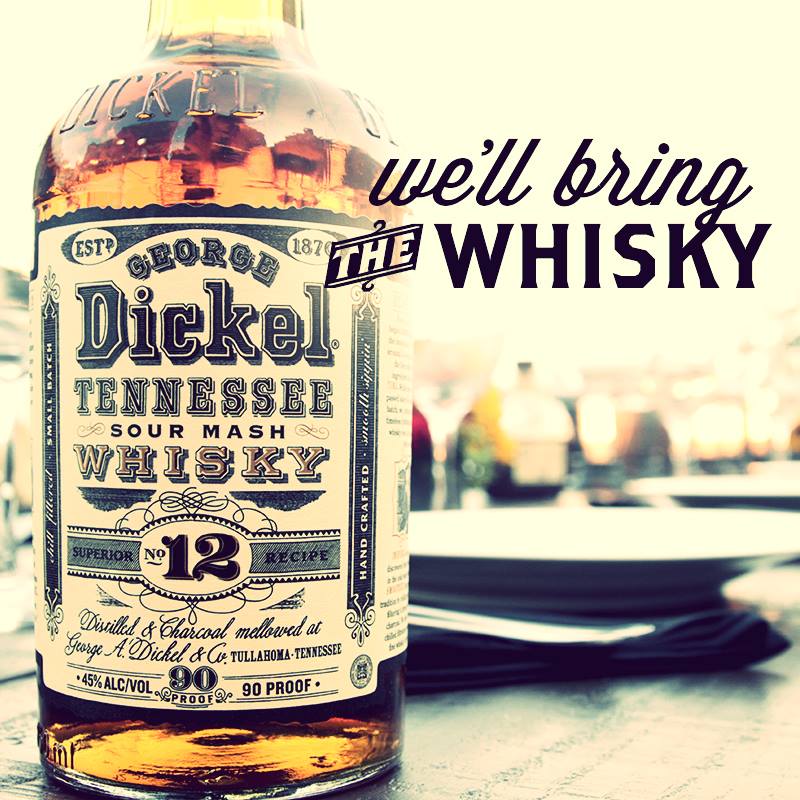 Founded in 1870 in the small town of Cascade Hollow, Tennessee, George Dickel is a small-batch whisky brand that has grown over the past 140 some-odd years to produce five whisky variations, including George Dickel Cascade Hollow, Old No. 8 Brand, Superior No. 12 Brand, Barrel Select Tennessee whiskies, and now George Dickel Rye.
Let's Mix It Up!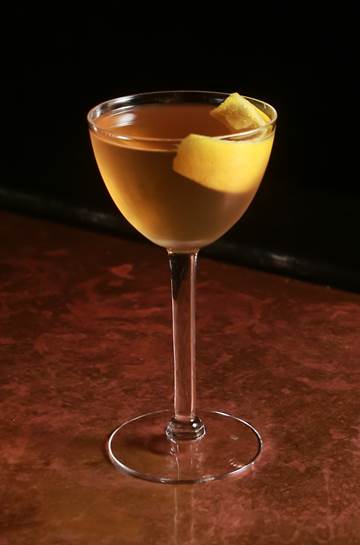 "George & Ginger"
2 oz. Dickel #12 Tennessee Whisky
.75 Oz. Cocchi Americano
.5 oz. Canton Ginger Liqueur
2 Dashes Miracle Mile Bergamot Bitters
Directions: Stir with ice and strain into a chilled coupe and garnish with a lemon twist.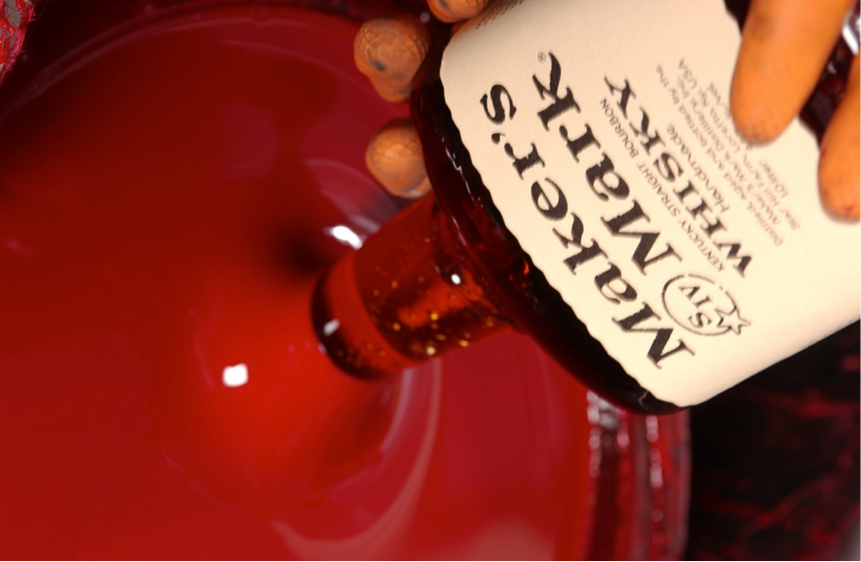 Handcrafted in Loretto, Kentucky where it's carefully aged exclusively in charred white oak barrels, Maker's Mark Bourbon is the prized 58 year old recipe of Bill Samuels, Sr. Today the Maker's Mark legacy is carried on by his son Bill Samuels Jr. who oversees the entire distilling operation which beings with utilizing iron-free, limestone spring water and simple ingredients such as corn, barley and red winter wheat. In 1980, the Maker's Mark distillery was designated a National Historic Landmark and today is recognized as the "world's oldest operating bourbon whisky distillery" by the Guinness World Records.
Let's Mix It Up!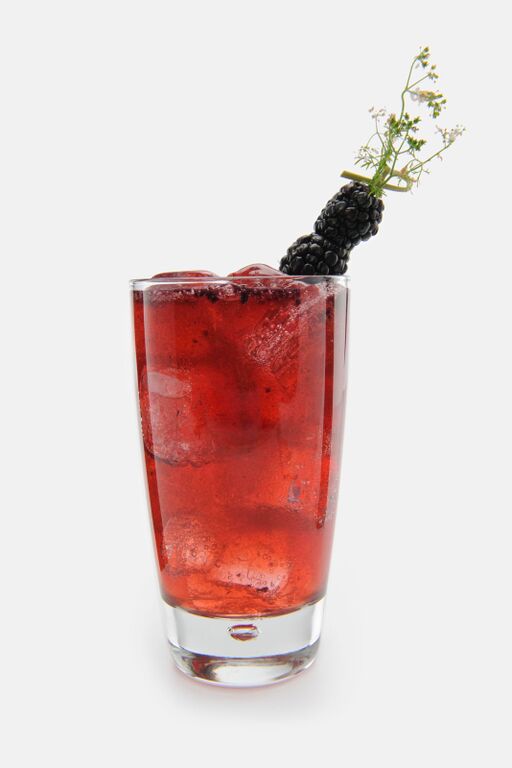 "Red, White & Bluegrass State"
2 parts Maker's Mark® Bourbon
2–3 large blackberries
½ part raspberry liqueur
2 parts ginger ale
Method: Muddle 2 or 3 large blackberries in an Old Fashioned glass with a splash of raspberry liqueur. Add in equal parts Maker's Mark® Bourbon and ginger ale. Stir gently. Top off with ice.