What is the ultimate base layer material? A loaded question, I know, and one you could easily debate for well over an hour with fellow gear nuts. Dedicated outdoor brands have released countless variations of base layers comprised of naturally sourced merino, factory spun polyester, chemically created spandex, or anything in between. Patagonia's most recent answer to this age-old question is the latter – a 51% merino wool, 49% recycled polyester blend called the Capilene Air Hoody that is also available as a crew neck.
Initially released in 2016 as the Merino Air Hoody, all of Patagonia's merino wool products were removed from the retail market in 2017 due to issues with wool sourcing in their supply chain. The original product was praised by outdoor enthusiasts for its warmth, ranging functionality, and construction. Read on to see if the Capilene Air Hoody is a worthy successor to the Merino Air Hoody.
Capilene Air Hoody Key Features:
Seamless 3-D knit construction
51% Fine New Zealand Merino Wool / 49% Capilene recycled polyester
Soft, reduced itch next to skin feel with 4-way stretch
Elastic cuffs, bottom hem, and hood for shape recovery
6.9 ounces
Design:
The Capilene Air Hoody is designed for function over fashion. Many consumers mock the looks of the balaclava-style hood fitted to both the original Merino Air Hoody and the current generation Capilene Air Hoody. To non-believers, my answer is, try it for yourself. While it may not be aesthetically beautiful, the hood is functionally wonderful. It can be rolled up to act as a heat-trapping turtleneck, or pulled up as a minimalist insulator under a variety of helmets to cut the windchill. Check out the 0:58 mark in the clip below to see the stetchy hood in action:
[youtube https://www.youtube.com/watch?v=9IlSWcT93Go&w=750&h=452]
Hood aside, the garment's construction is quite impressive. You won't find any traditional machine stitching through this piece. Instead, this product uses a proprietary technology Patagonia named 3-D knitting to eliminate traditional stitching in chafe-prone areas – shoulders, under arms, cuffs, etc. Even the label is attached by interwoven lengths of yarn. Even the yarn itself has been rethought. Patagonia uses air blasting to increase the wool's natural loftiness creating more air trapping warmth pockets in a lightweight, soft weave.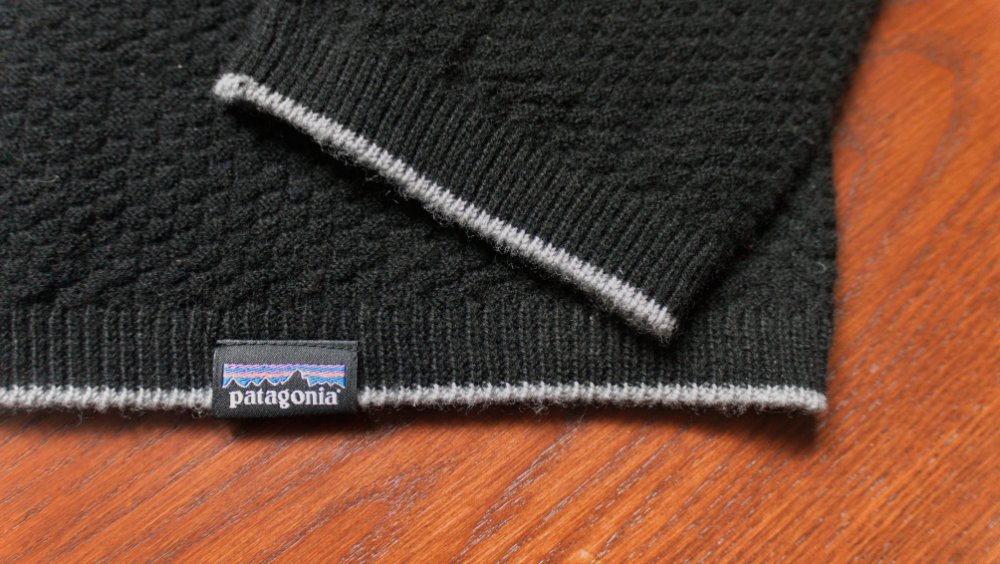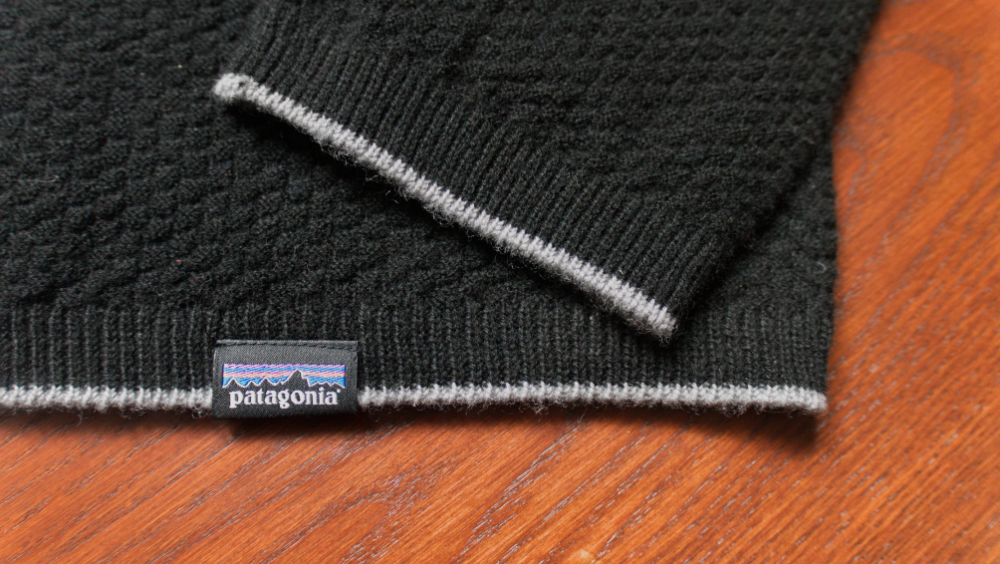 The only feature I might add in future iterations is an elastic thumb loop to keep this piece locked down when putting gloves over the cuffs.
Comfort:
Arguably one of the most important categories when talking about wool, Patagonia nailed this category. Wool is a pretty polarized material; you either love it or want to love it, and I generally end up on the want to love it side. I have always been able to tolerate, and recently grown to love wool socks – I run in them! Wool on the upper body is an entirely different story. I often rip off wool quarter zips within 2 minutes due to the infamous itchy feeling, but the Capilene Air is a rare gem.
The polyester blend alleviates itch, ads stretch, and improves the recovery property wool lacks. It is an incredibly soft, comfortable, and freeing garment – body movement does not feel restricted in any way. I have encountered slight discomfort in the neck – a clinging sensation – but only after uptempo cool weather runs.
Warmth: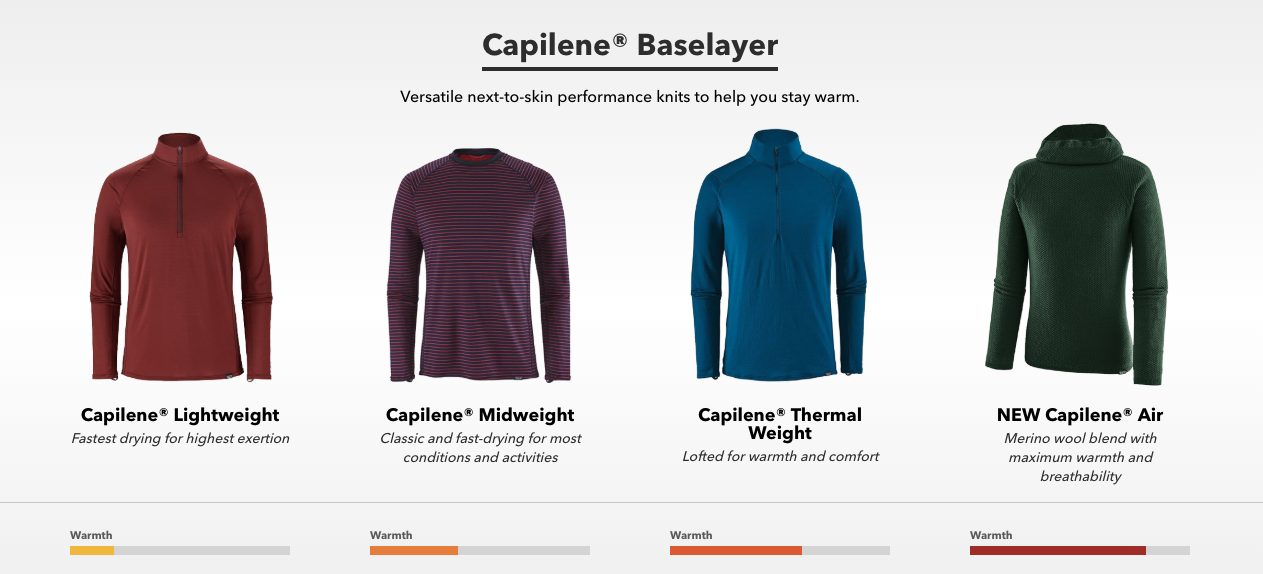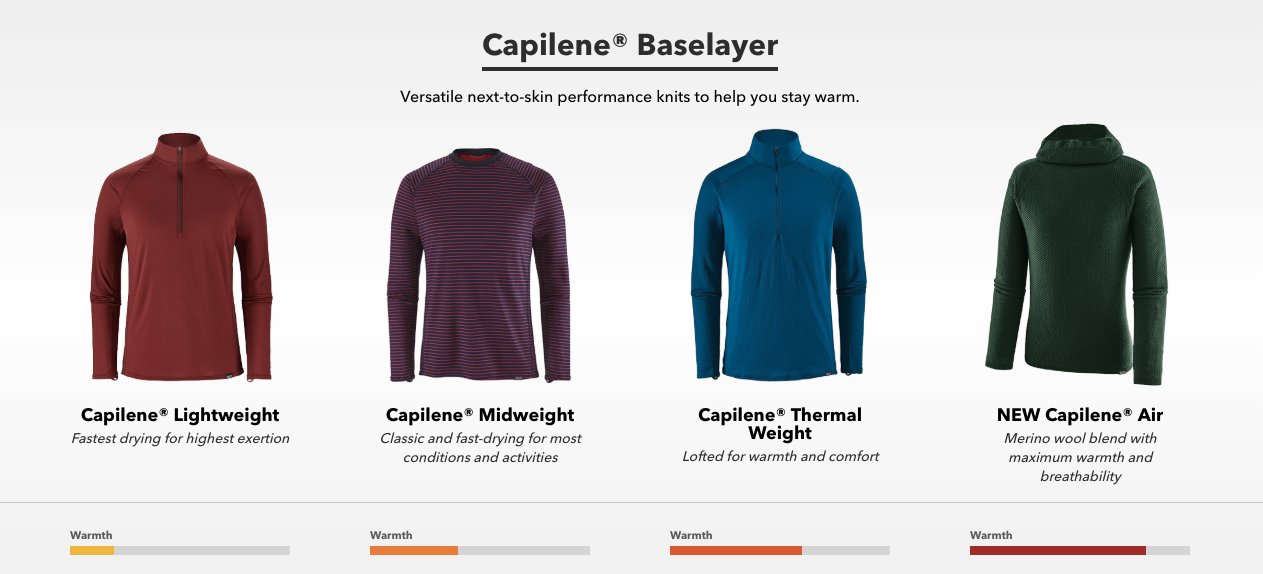 Touted as Patagonia's warmest Capilene layer, it does not disappoint. Compared to my zip-neck Capilene Midweight layer, the Capilene Air has an impressive warmth to weight ratio. At 0.6oz less than my Cap Midweight, the Cap Air delivers double the warmth. This piece is an ultra-minimalists dream and your new go-to when you don't want to be weighted down by your layering system.
While the warmth is quite high on the Capilene Air Hoody, it still does have quite the range of versatility. I have tested it running in 40 degrees without a shell, sitting by the campfire in 50 degrees with a NanoPuff over it, and hiking in 50 degrees with a NanoAir vest over it.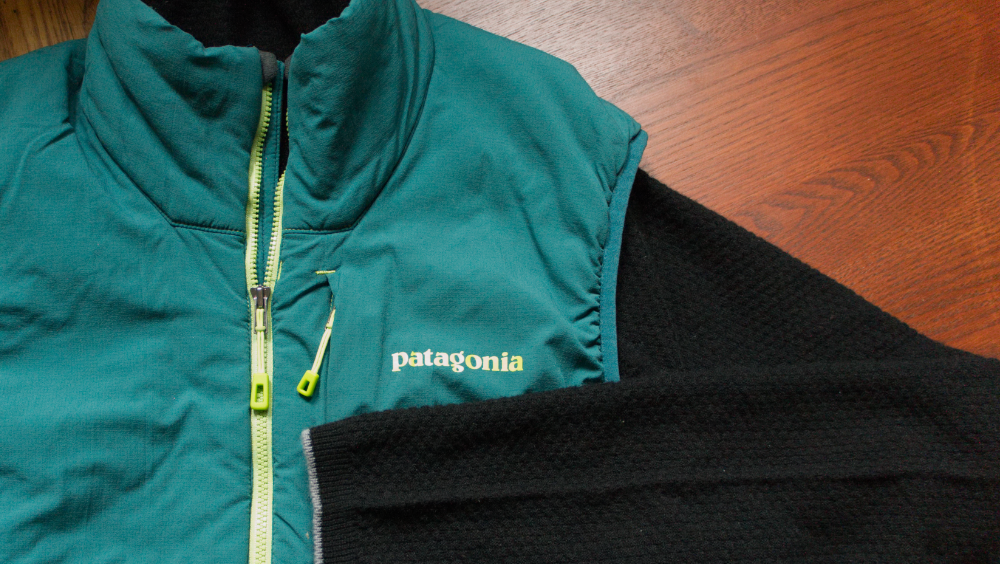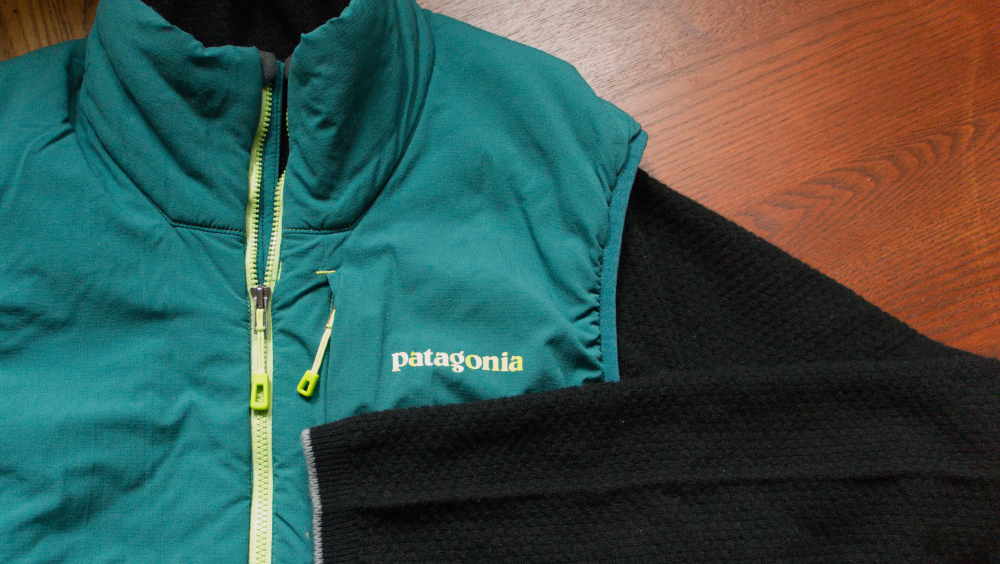 While running, the airy build allowed for fantastic body temperature regulation – plenty of air passed through the piece, but the insulation weight perfectly to balanced the windchill. As an inactive layering piece at the campfire, this piece did exactly what it should have – hugged my skin, trapped warmth, and glided against the NanoPuff's polyester lining. Hiking with the NanoAir Vest, the piece adapted to the outer insulation releasing excess warmth from underarms.
Long story short, it is rated as a high warmth piece, but the light, lofty construction enables it to step outside its comfort zone as a layering piece. Wear it on its own instead of your quarter zip next time you go on a cooler hike, you'll be surprised that you do not overheat.
Fit:
Labeled slim fit, the Capilene Air Hoody comfortably hugs the body in the shoulders, upper arms, and chest. As you can see in the picture to the left, the hoody hugs my upper body, but hangs free as it falls down my torso. This design was intentional; the tight fit up top combined with Patagonia's new 3D-knitting minimizes layer shift and chafing while under load. Depending on your build, you may want to size up, but it is significantly more comfortable than any spandex based layer. It does not have that too tight, form-fitting feel that folks hate about spandex.
The bottom hem is long enough to comfortably tuck into snow or hiking pants, but can be pulled up a tad to be worn untucked. Elastic is incorporated into the neckline, hood opening, bottom hem, and cuffs – it helps keep the garment in place, and minimizes stretching in the wool due to extended use.
Value:
At $150 for the hooded version and $129 for the crew, these are pricey layers, but you pay the innovation used to craft this piece. With a completely brand new stitching construction, a new take on yarn weave, and sustainably sourced wool/recycled polyester materials, this piece is as technical as it is responsible. In addition, this isn't a one activity piece, you'll find yourself reaching for it time and time again, no matter the activity – ski touring, trail running, hiking, climbing, lounging, and more.
Patagonia Capilene Air Hoody - Gear Review
While some folks might knock the hood design, this piece delivers incredible warmth with a weightless feel thanks to Patagonia's new 3D-knitting. While a bit pricey, this piece isn't a one-sporter; you'll find yourself packing it for mountain adventures, backpacking trips, and cold morning runs.
The Good
Super lightweight
Soft feel for half wool
Versatile temperature range use
The Not So Good:
Hood can be awkward when not in use
No thumb loops