This post brought to you by Wikibuy. The content and opinions expressed below are that of Busted Wallet.
Online shopping is one of the greatest inventions the internet has created, I think we all can agree on that. If you're looking for great products and don't want to change out of your PJs there's no better way to shop! Simply type in what you're looking for and within seconds you're inundated with options. But how do you know when you're getting the best price? That can take time and a lot of patience. Over the years we've come to trust online stores like Amazon.com, Overstock, Target and a few others for great products, quick delivery and excellent customer service. However, there has been more than a handful of times we've noticed after buying something that we actually could have got it at a better price somewhere else. So frustrating!
Here's where Wikibuy steps in. Wikibuy is a Chrome browser extension that finds lower prices from other online sellers when you shop on Amazon. After installing Wikibuy, you can search Amazon and be alerted any time Wikibuy finds a better all-in price (including shipping and tax) at sellers like Jet, Ebay, Target, and others. When you find a lower price, you can also purchase through Wikibuy. Wikibuy acts like a universal cart, allowing you to take advantage of better offers from other sellers you may not have an account with. It's a pretty slick way to shop and every purchase is guaranteed.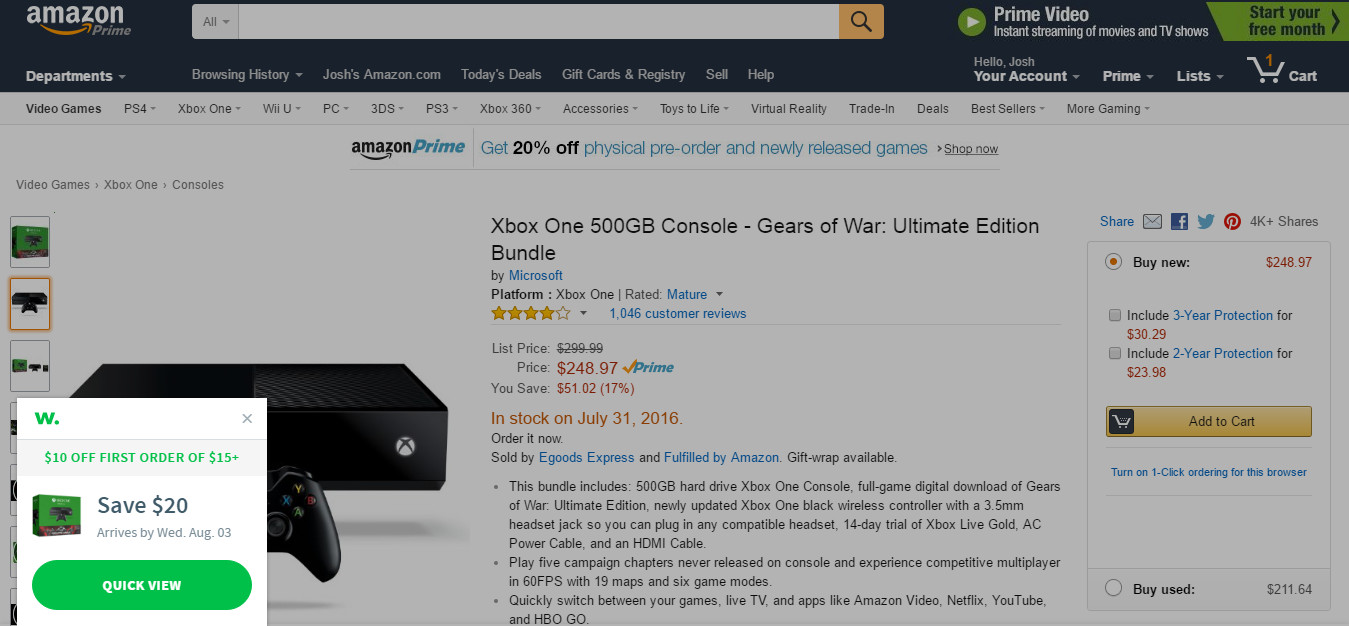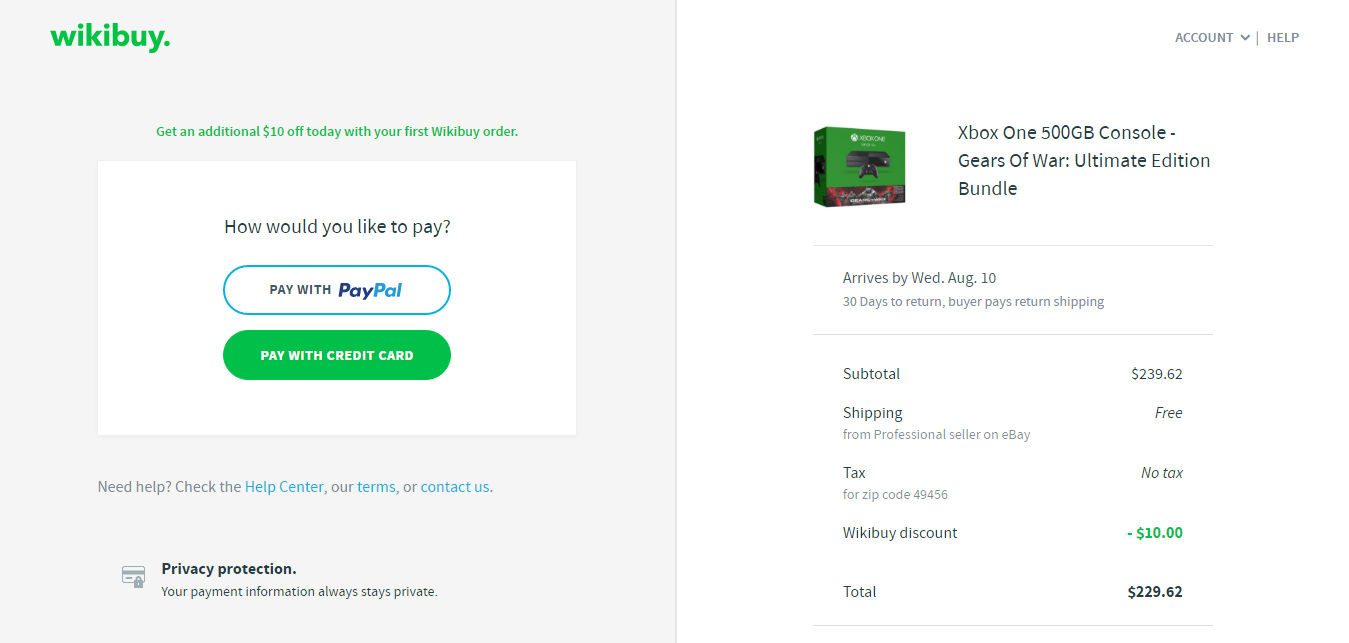 We've been testing Wikibuy for the past week and found that it works great to check for better prices automatically. The best part of the extension is that it runs in the background and doesn't interfere with your normal shopping experience. Simply pull up Amazon.com and start searching for what you need. If Wikibuy can find a better price it will discreetly alert you in the bottom left corner of the page. If there isn't a better price out there Wikibuy will also let you know. Within 10 seconds of finding a product you are interested in Wikibuy will tell you where you can find a more affordable price.
For example, we're big fans of B&O headphones and were looking to pick up a new pair of their sexy H6 over-ears. The standard Amazon price was listed at $299 which is not out of the norm. Luckily we had Wikibuy running and it alerted us that we could save $27. Two clicks later we were checking out though Wikibuy with $27 extra dollars in our pocket.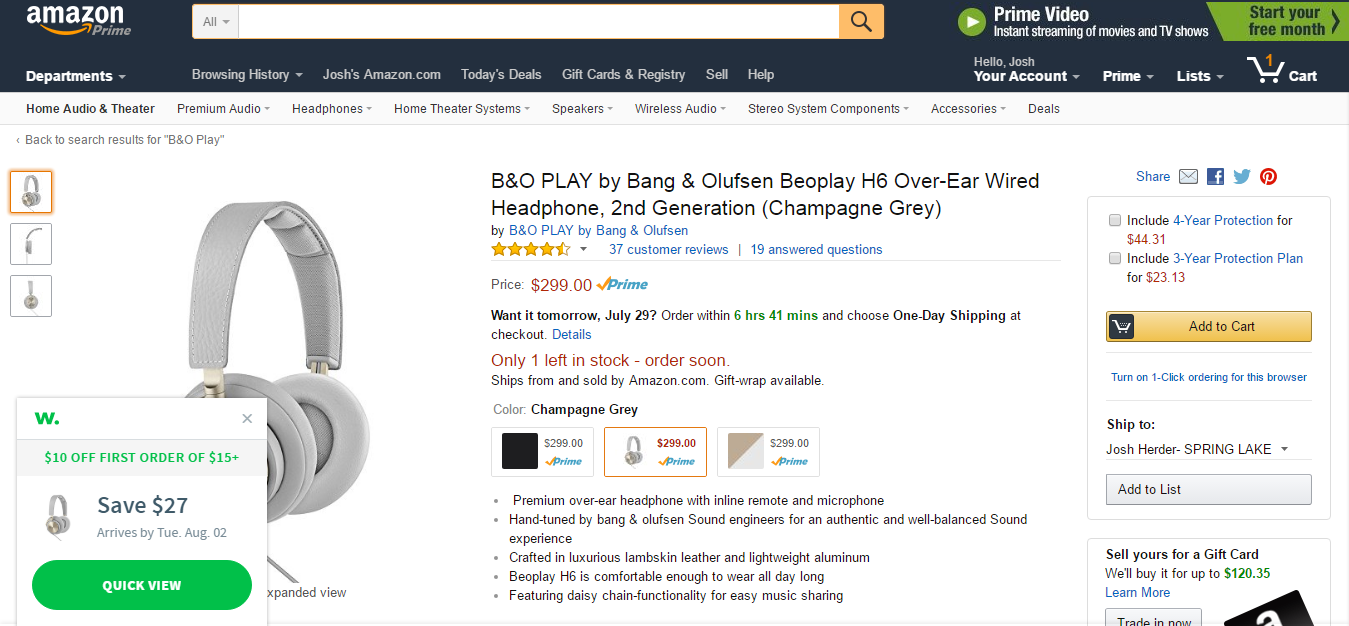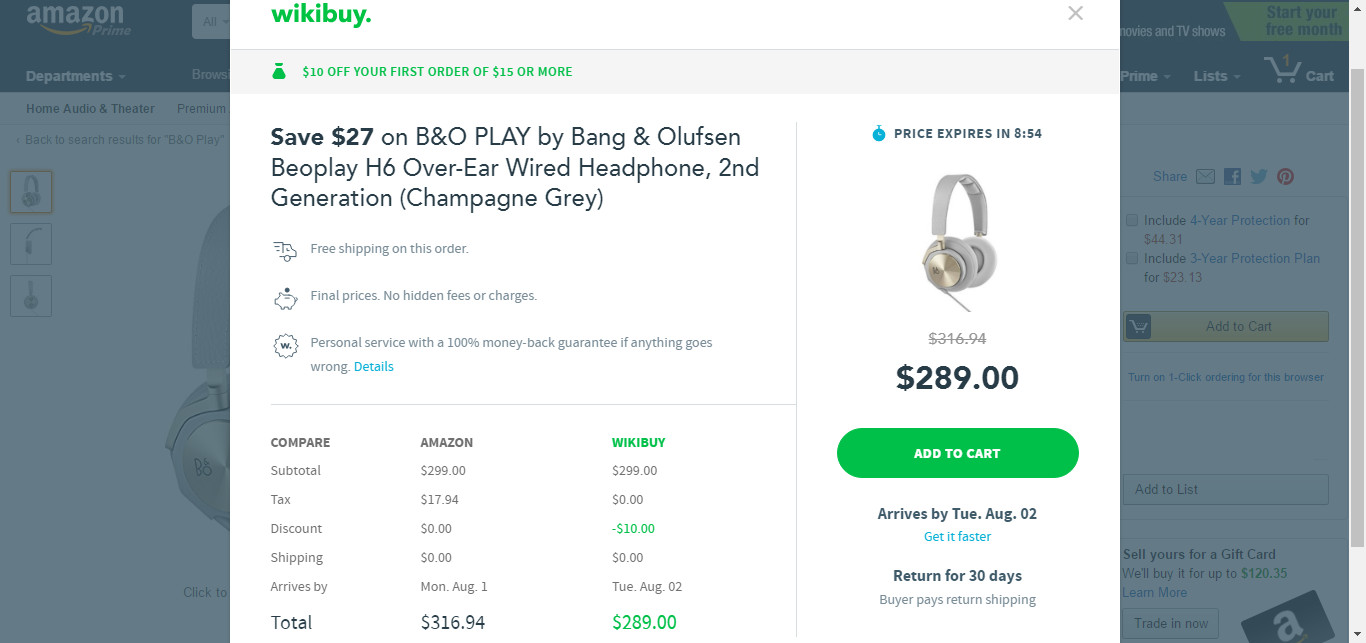 When Wikibuy can't find a better price you know that you are ready to checkout normally through Amazon and that you won't be struck with buyers remorse later.
I have to say that I kinda thought this extension would be another one we downloaded then deleted in a few days because it wasn't that useful, but after a week of using it we're really impressed. It doesn't get in your way. They have excellent customer service and it really saves you money.
If you're an avid Amazon shopper we highly recommend downloading the Wikibuy extension. Its free, fast and won't bust your wallet.