This article was made possible by the fine folks at Holt's Cigar Company.
For many, cigar smoking may seem like a daunting hobby to pursue. From the outside looking in, it seems like there's a lot of specific rules you shouldn't break and far too many opinions on what is the proper way to light, smoke and store your cigars. Who has time to worry about that? Honestly… no one, but at the same time anyone. You just need to sift through all the BS, take a few simple suggestions, and learn some proper techniques.
Today, we're here to help you get started and keep it simple! Throughout the article below, you'll find useful products, tips, tricks and techniques that will help you quickly understand everything you need to start a proper cigar collection. Let's kick things off by looking at some cigar cutters…
Choosing the Right Cigar Cutter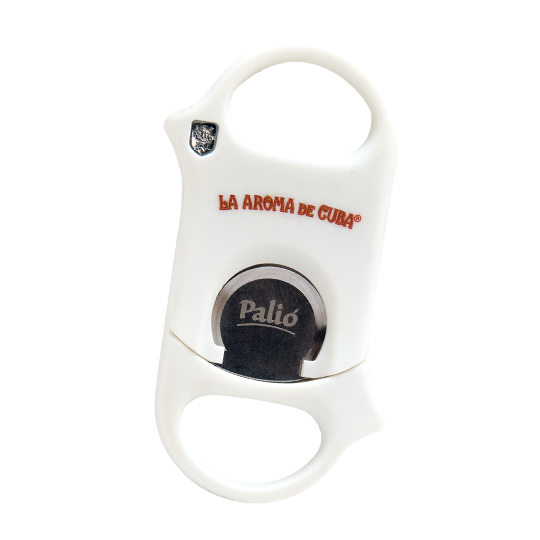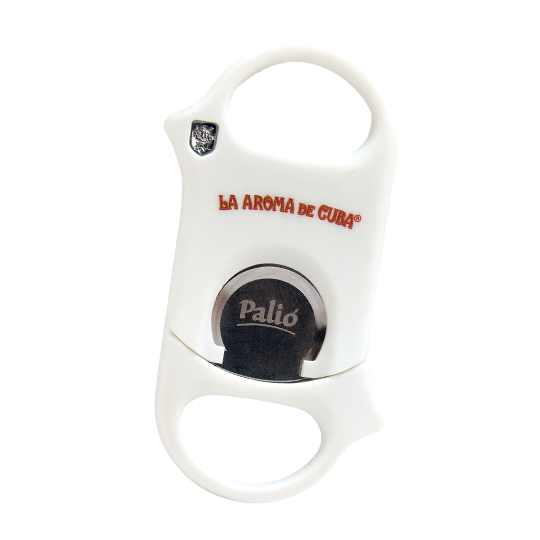 A great cigar cutter is a necessity before you sit down with a stogie. This lightweight, razor-sharp double-guillotine La Aroma de Cuba Palio Cutter is an exceptional choice. Featuring rounded corners and an ergonomic profile, it is designed to fit comfortably in your hand to deliver a flawless cut on cigars up to a 60-ring-gauge in diameter. When you think of traditional cigar cutters, this is probably the image that comes to mind.

There are other types of cutters you should consider as well. A personal favorite of ours is the punch cutter, because it is super small and easy to throw in your pocket without taking up a lot of space. It also preserves the cap nicely. However, we also frequently use a v-cutter as well.

Is one cutter better than the others? Not necessarily and it really depends on who you ask. When used properly each of the cutters we introduced above will deliver a cut that ensures ample air flow through the cigar. At the end of the day, it comes down to preference. Try a few different options and decide what you like best. A lot of cigar lovers will use different cutters for different cigar shapes or sizes.

What Cigar is Right for Me?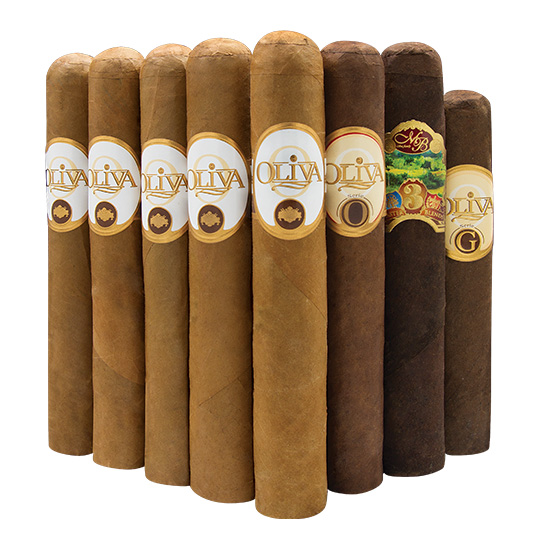 Finding cigars you will enjoy comes down to patience and tasting a lot of cigars. A great way to find a cigar you will like is by first establishing what type of flavor profile you lean towards. Cigars come in all different shapes, sizes, blends and intensities. For example, I happen to enjoy robustos that deliver a bold experience.

A great way to find cigars you will enjoy is to purchase sampler packs. Cigar samplers often come in quantities of 5 or 10 cigars and are usually very affordable. Samplers offer a nice variety of cigars and flavor profiles. The more cigars you try, the easier it becomes to identify exactly what you're looking for.

One sampler we would highly recommend is the Oliva 'La Familia' Monster Deal. This sampler includes 4 distinct Oliva blends: the luxuriously smooth Connecticut Reserve, the rich and full-bodied Master Blends 3, the robust and refined Serie G and the brawny Serie O.

If you thought there were a lot of options when it comes to cigar lighters, you ain't seen nothing yet! The world of cigar lighters is huge. Cigar snobs Traditionalists will tell you that lighting a cigar with a match or cedar stick is the dignified and proper technique. However, if you ask us, lighting a cigar can be done using several methods. As long as you use the proper technique.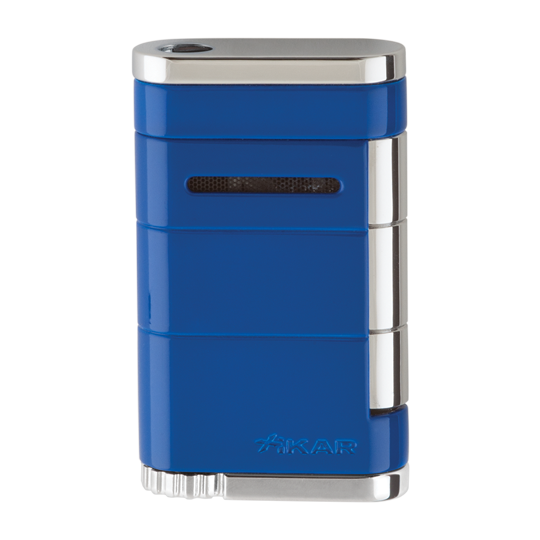 When lighting up, you should take care not to rush into things. Whether you're using a cheap gas station lighter, matches, a cedar stick, or a quad-jet torch lighter, remember to take the time to toast the foot of the cigar without letting the flame actually touch the tobacco. Once the foot is sufficiently toasted you're ready to get started. While puffing on the cigar, evenly rotate it 360 degrees as you light it. Again, not actually touching the tobacco to the flame. This will ensure the wrapper, binder and fillers burn evenly and preserve the integrity of the cigar's construction. All in all, this technique takes a few additional moments, but it pays off. Trust us!
One of our favorite lighters currently is Xikar Allume Torch Lighter. This butane lighter features a single jet torch that is easily adjustable. It's great for lighting up outdoors, even if it's windy. It also has an easy-to- read fuel gauge that allows you to see how much fuel you have left. As you'll find out, the selection of cigar lighters is almost endless. From cheap to ungodly expensive, you have many choices. Luckily cigar lighters are refillable, so once you find "the one" you can keep it for a long, long time.
Preserving Your Cigar Collection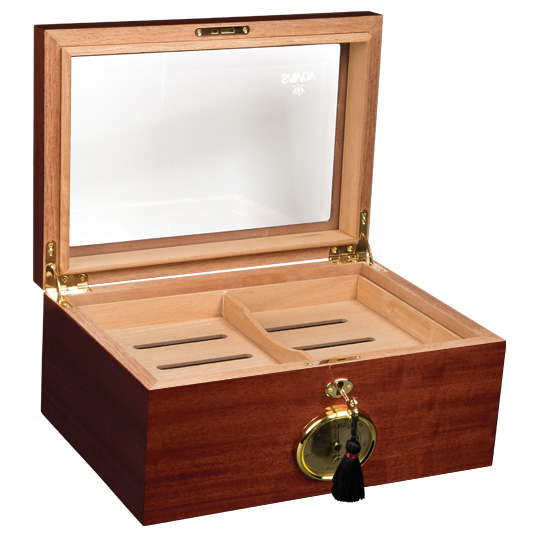 For most novice cigar smokers, stopping into the local cigar shop and picking up a few cigars here and there is a reliable way to get fresh cigars that have been properly stored. However, if you're a connoisseur with a growing collection, you'll need your own humidor to ensure your sticks remain in flawless condition. Not only will a humidor keep your cigars from drying out, but you can also add more flavor and depth to your cigars by letting them rest in a humidor for several months, or even years. In fact, some cigar-makers recommend letting your cigars rest in a humidor before lighting up.
Depending on the size of your cigar collection, you have many humidor options. From travel sized humidors that are perfect for golf, packing in luggage, or keeping in your car, while other models are so big, they can be considered furniture. For someone just starting out we would suggest a small humidor that can accommodate 20 – 40 cigars. Once you've got the itch for cigars and are buying them by the box, we'd suggest stepping up your game into a larger humidor, maybe even one that can hold 100 cigars or more comfortably. That's roughly 4 or 5 boxes of cigars. Keeping your cigars humidified from 68 – 72% humidity is ideal. I keep mine right around 69% percent.
PRO TIP: When purchasing a humidor make sure to properly season the Spanish oak with distilled water. Simply putting cigars in a humidor and expecting it to do the work for you is a common mistake. A properly seasoned humidor is key to storing your cigars properly. And remember… when filling your humidification device, only use distilled water to avoid mold issues.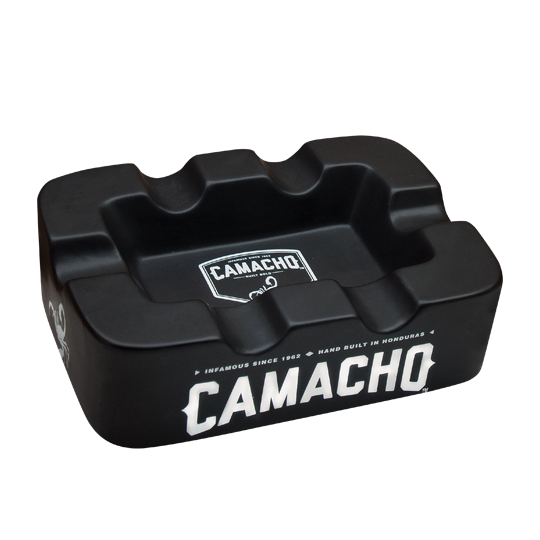 Beyond the products we've already shown you above you don't really need much. However, I would suggest investing in a quality ashtray. Since I typically smoke outside, I would recommend something like the Camacho Scorpion Ashtray. It is big enough to handle six cigars and durable enough for outdoor use if you're relaxing out on the deck.

Another "cool" product I keep in my golf bag is the Cigar Minder Cigar Clip. Which keeps your stogie from rolling all over the cart when you hit the links. It's a life saver on the golf course!

There you have it! Our tips, tricks and suggestions for becoming a cigar connoisseur. That wasn't so hard… was it? If you have suggestions you'd like to add, or questions or comments, feel free to leave them below.
This article was made possible by the fine folks at Holt's Cigar Company.