Holy smokes Batman! Yeah, totally cliche, but it still works. I love cigars, and I love them more cigar companies combine all of the wonderful elements of construction, flavor, and certainly not least, value into one pretty little smoke. When Jose Pepin started the My Father Cigars line he wanted to focus on tradition, balance, and approachability. Years later, and after quite a bit of well-deserved acclaim, I think he nailed it. The flavor-packed, box-pressed Flor de las Antillas robusto is a testament to years of hard work, and unwillingness to choose the easy paths of shortcuts and quality sacrifices.
"The Garcia Family blends are uncompromisingly robust and aromatic, recognized for their distinct combination of strength, richness and spicy aroma along with a heavy finish. The construction is a very meticulous handcrafted cigar with a beautiful wrapper and a traditional triple-cap finish."

"Pepin's traditions, heart and soul go into every cigar we make. The strict execution of time-tested Cuban cigar making methods ensure that every cigar we make provides the best possible smoking experience." –My Father Cigar Team
What's Inside:
Wrapper: Sun Grown
Filler: Nicaraguan
Binder: Nicaraguan
The Flor de las Antillas Review Breakdown
Construction:
Like real estate's "Location, Location, Location", with cigars, it's all about construction. This is the foundation of the smoke and My Father Cigars has it down to a science. The box press allowed just enough air for an easy draw, and with only one minor correction (probably smoker error), it's damn near perfect. The expertly wrapped Sun Grown wrapper perfectly complimented the Nicaraguan binder and filler.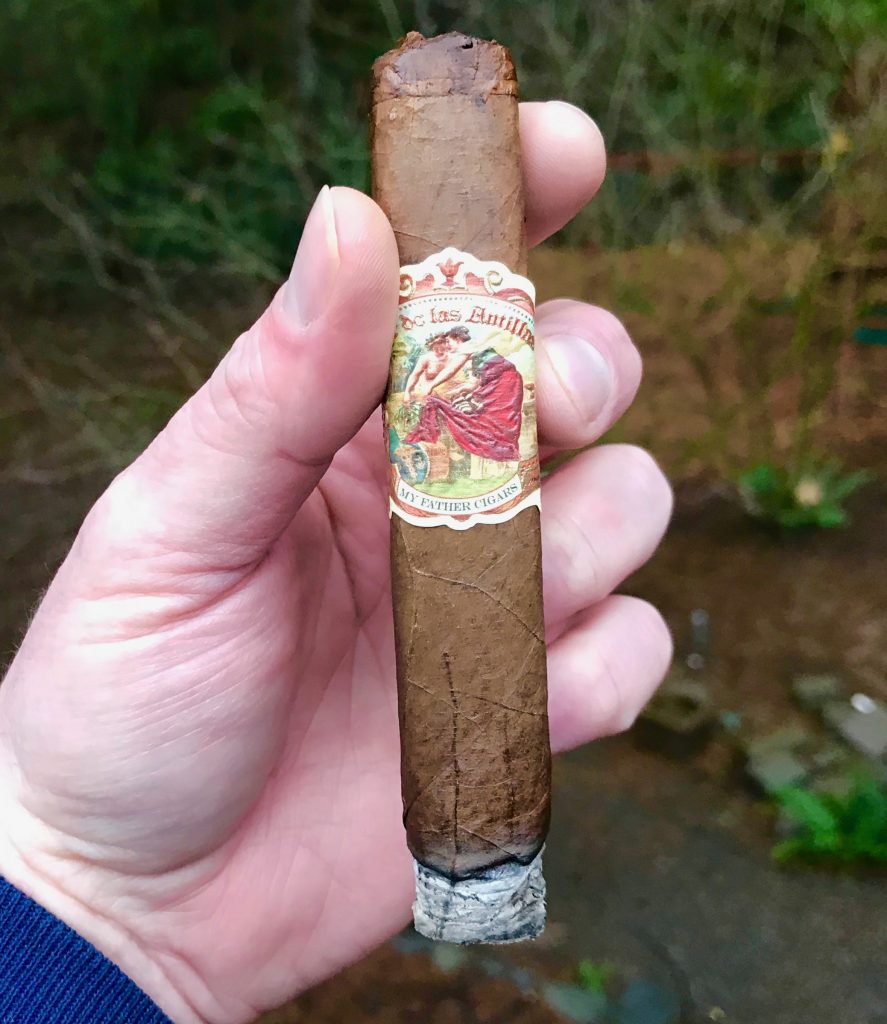 Draw:
With the solid foundation set from the nearly perfect construction, the medium-light draw is accented by the box press shape, making for a consistently stress-free draw. The easy airflow allows the flavors to develop nicely as the cigar evolves throughout the burn.
Burn:
Like we mentioned before, aside from that one minor correction, this was a hassle-free smoke. I know I've said it before, but man, there's nothing light lighting up, putting your feet up, and forgetting you actually have to review the cigar. Jose Pepin and his team got this one right from top to bottom.
Aroma:
Prelit :
Robust Cafe de Leche
Toffee Brittle
Tanned Leather
Lit: 
Black and Red Pepper
Roasted Cashews
A Slight Bing Cherry
Flavor:
Balance is the key to a great cigar and this one has it in every aspect. I didn't expect the slight sweetness that came out from the nuanced shadows as the cigar burned into the second third, but it played the perfect foil to the punch of the black and red pepper that drive the cigar. With touches of black coffee offset by a nutty cafe de leche, this is a great cigar that pleases a wide range of palettes.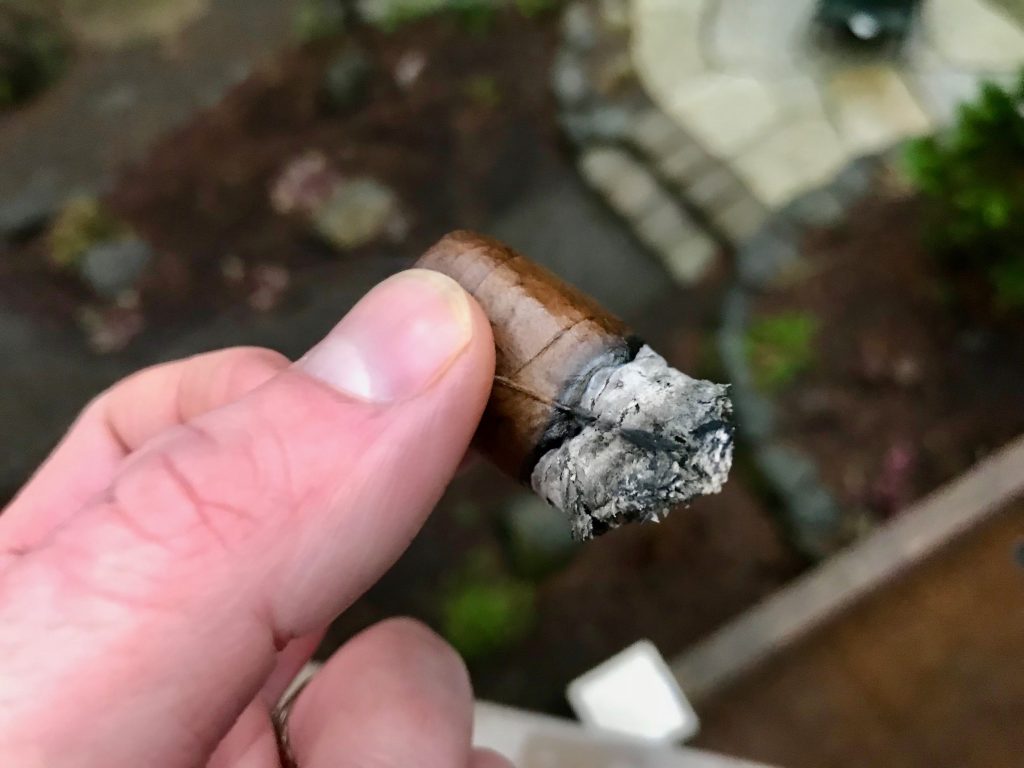 Value:
Ok, one of the best aspects of the Flor de las Antillas robusto is the price, you can make this an everyday smoke and make it feel like special occasion. For about $6.00, My Father Cigars brings you a stick that goes well beyond the price point and smokes better than most cigars double the dollars. Do yourself a favor and grab this award-winning cigar, or a five-pack, hell, treat yourself to a box with a price like that.
Buy Now: $31.25 (5pk) or to learn more, go to: MyFatherCigars.com
Flor de Las Antillas - Cigar Review
This affordable cigar is worth every penny. Constructed with care you will enjoy smoking this one without a worry. Next time you're at the local cigar shop we highly recommend looking up this stick!
The Good:
The Draw
Value
Construction
The Not So Good:
Needed correction just once