Often times, we find that the struggle with our golf game lies in the consistency between our swing, contact with the ball, accuracy and distance. Recently our friends over at Tour Edge developed the HL3 Product Family of golf clubs, designed to take your golf game to the next level. Their motto: Get Fit. Spend Less. Play Better. The Tour Edge HL3 set of clubs were engineered for aspiring golfers who are looking to acquire every club in the bag (and the bag!) without having to piecemeal a set of golf clubs together, which can be time consuming and quite expensive. The advanced technology of the HL3 family is said to deliver better consistency and forgiveness while improving your golf game. We'll be the judges of that!
Here at Busted Wallet, we are no strangers to anything and everything golf, so we put the HL3 FULL SET to the test over the past month and a half. This set provides an impressive 12 clubs in total. The new set includes genuine HL3 club heads, shafts and even includes a Hot Launch SuperSpin wedge and an HL3 putter. All ready to-go out of the box!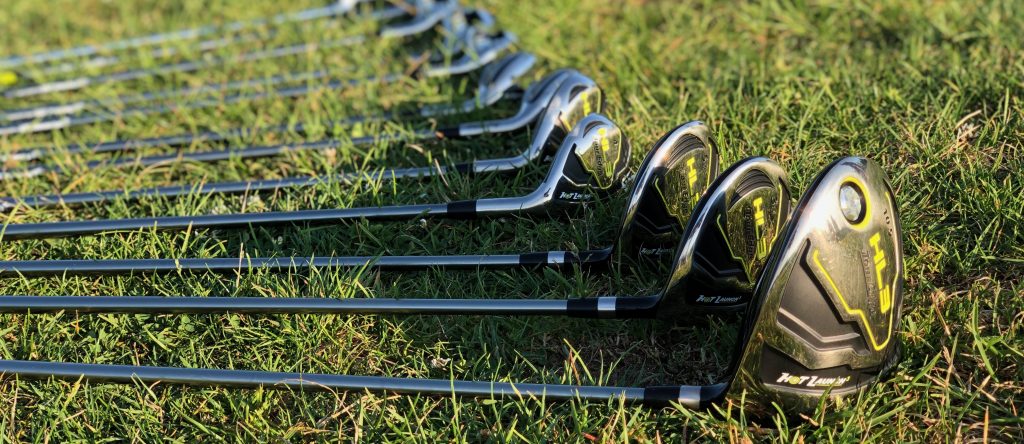 Men's and Women's Sets Include:
Men's R-Flex: 10.5° driver, #3 & #5 wood, #4 & 5 hybrids, #6 & #7 iron woods, #8-SW irons & putter.
Ladies L-Flex: HL offset driver, offset #3, #5 & #7 woods, #6-SW iron woods & putter.
Senior A-Flex: 12.0° offset driver, offset #3 & #5 woods, #4 & #5 hybrids, #8-SW iron woods & putter
Additionally, head covers for the driver, woods, hybrids, and putter, as well as a cart bag, that are included in the set. Check out our take on the Tour Edge HL3 Golf Clubs below.
Key Features: 
Forged titanium head and Cup Face technology for increased ball speed
The Power Channel on the Tour Edge HL3 Driver for increased speed and less spin
Variable face thickness technology for better control and forgiveness
Customizable in loft, flex, length, and custom grip length
Vast undercut on the irons to provide better stability and higher launch
Tour Edge HL3 Golf Clubs – Review Breakdown
HL3 Driver:
The HL3 Driver features a forged titanium head design paired with Tour Edge's Cup Face technology. This gives the driver higher amount of face flex which results in an increased ball speed.  This technology allows the club to do the work for you by maximizing the distance off the tee while providing optimal forgiveness. Also, the face has a variable thickness technology to give more contact points and help better control your miss-hits like they never happened.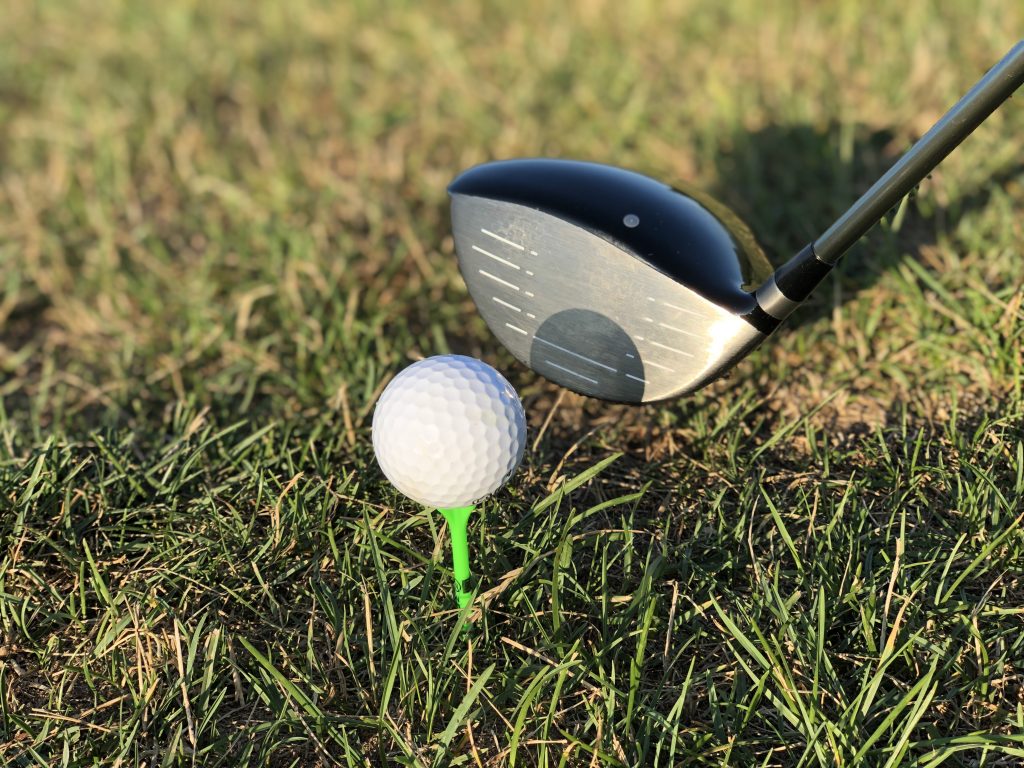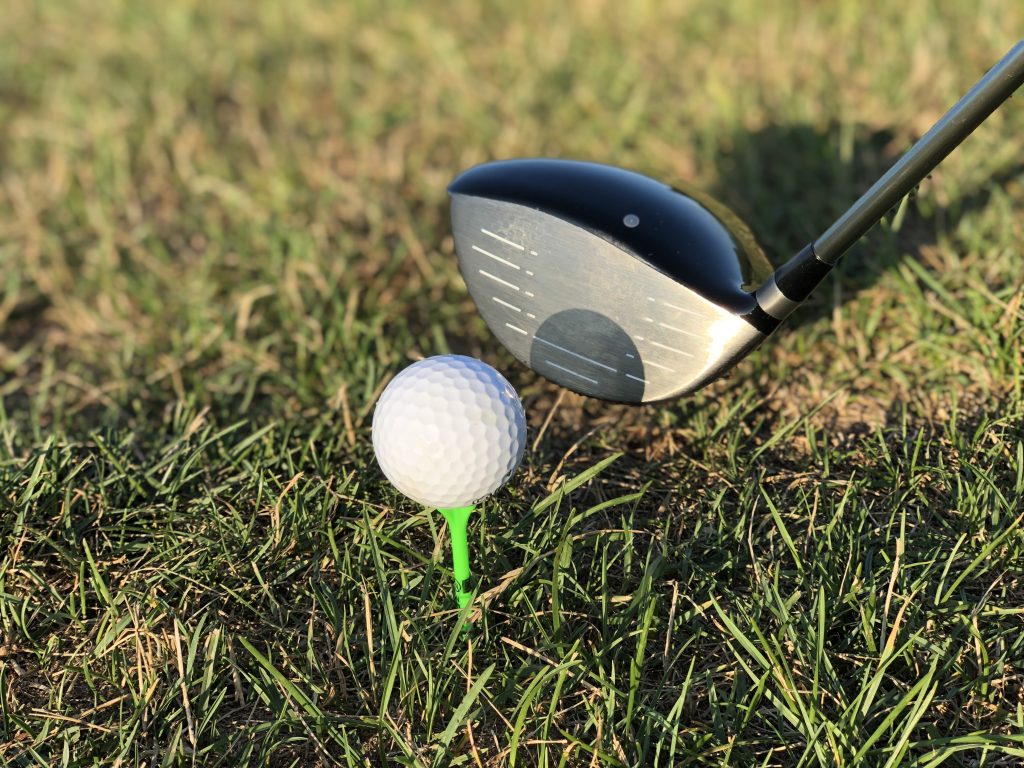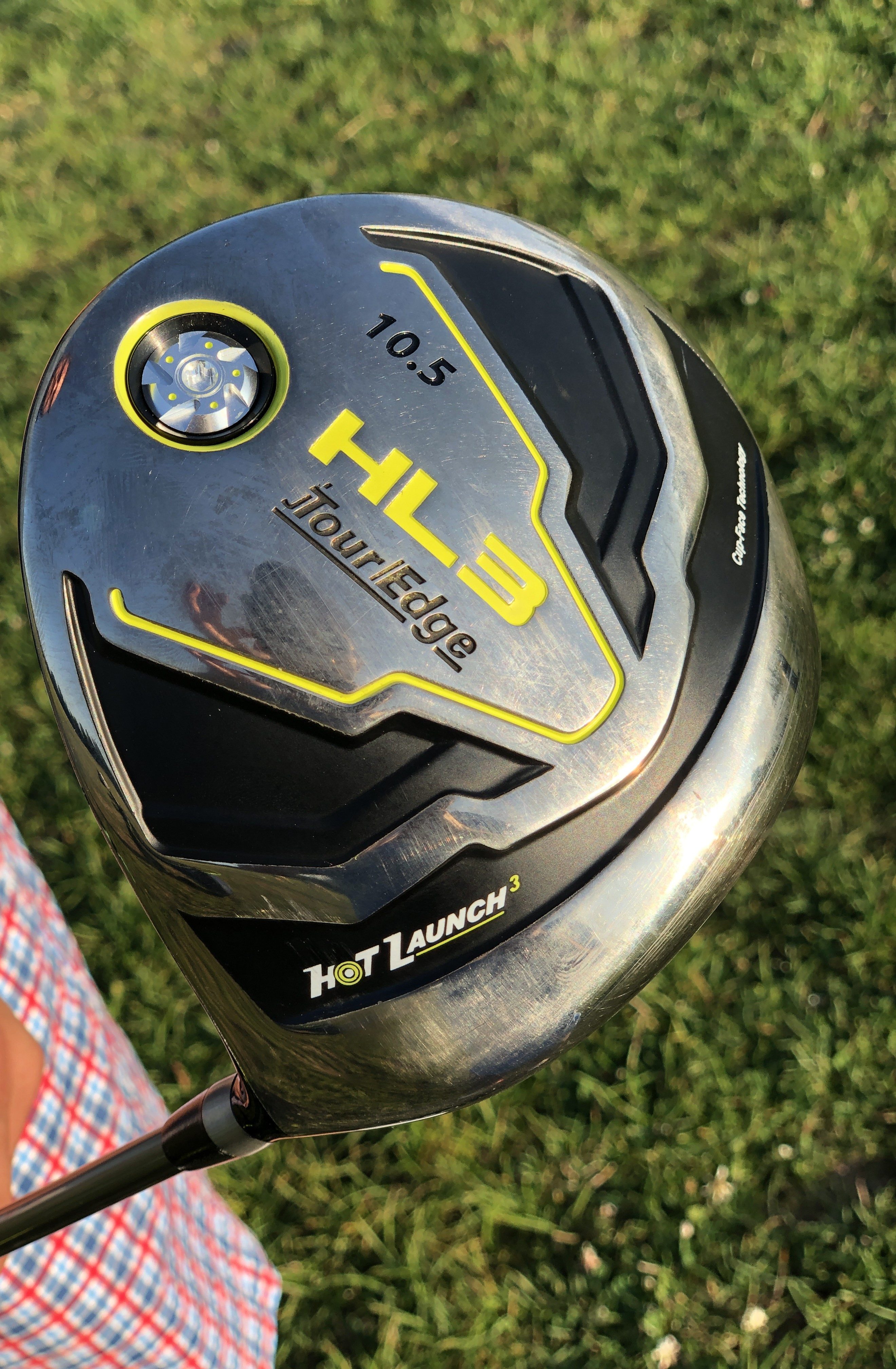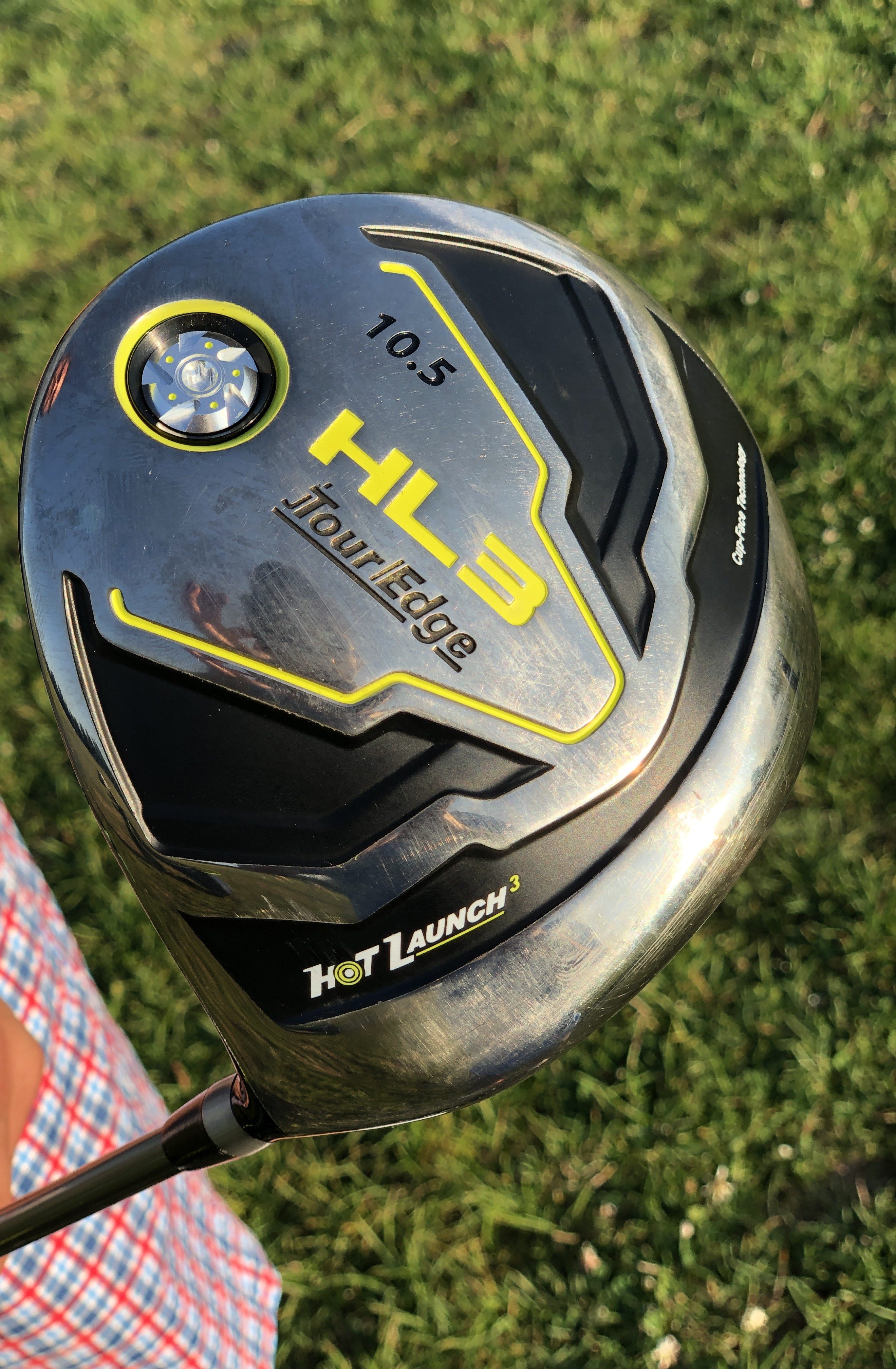 You can fully customize the HL3 Driver to your specifications. The driver we reviewed has a loft of 10.5° but is also available in a 9.5°.  As an added option, the shaft flex, custom length (up to 2" longer or shorter than standard length), and custom grip length are all available for optional selection.
Tour Edge created another 'TechAdvantage' in this driver with the Power Channel. Located on the front of the driver behind the club face, the Power Channel helps deliver an increased speed and less spin.  Additionally, the driver features a rear sole weight. This keeps the center of gravity deeper to provide greater speed, less spin, and a higher launch. When compared to similarly priced drivers, we noticed improvement on distance and consistency.
HL3 Fairway Woods and Hybrids:
The variable face technology used with the driver continues through the HL3 fairway woods. Providing the desired forgiveness and added distance, these woods also feature a 450 SS hyper steel construction to help maximize those key features.
Tour Edge redesigned the woods to make them more aerodynamic. The new design elements deliver faster swing speed and a lower center of gravity. This was especially useful on fairway lies, as you would expect.  We were also very impressed with how well the woods preformed out of the thick stuff as well.
As for the hybrids, the set comes with the #4 and #5 hybrids. However, they do have #3, and #6 available. Featuring a low-profile design, the HL3 Hybrids will also incorporate that variable face technology. This gives the clubs more contact points for providing optimal distance and accuracy. We were very pleased with the consistency and distance we achieved on both hybrids. Pro Tip: for best results with hybrids; simply treat them like irons. Strike down and through. It may take some getting used to.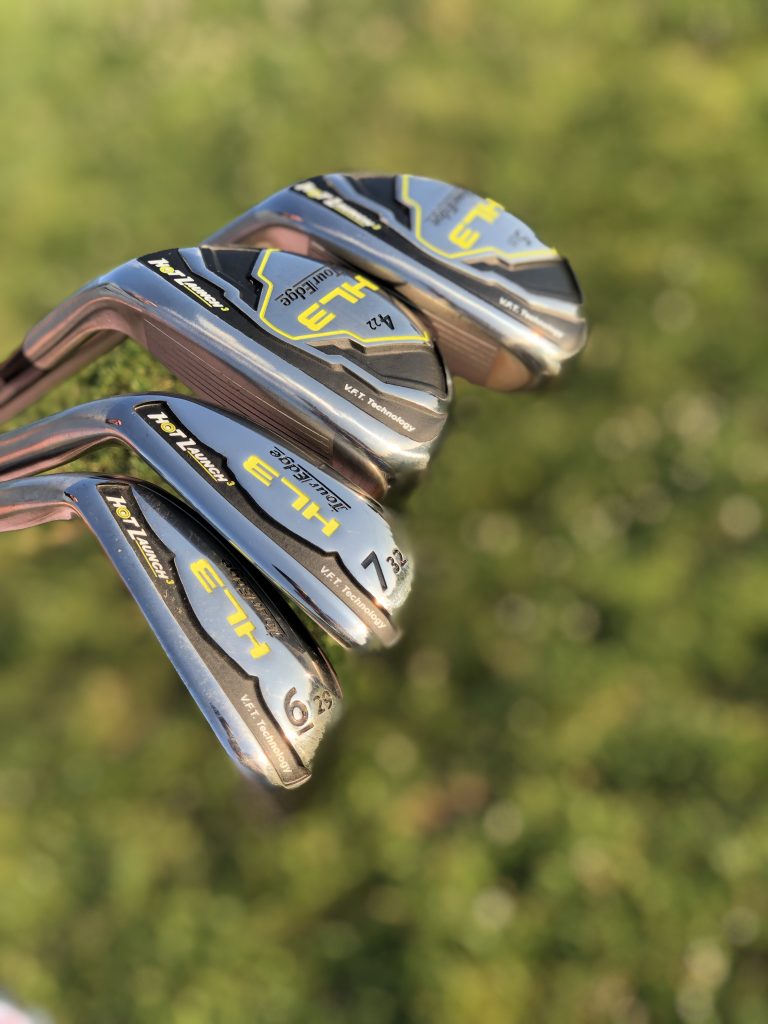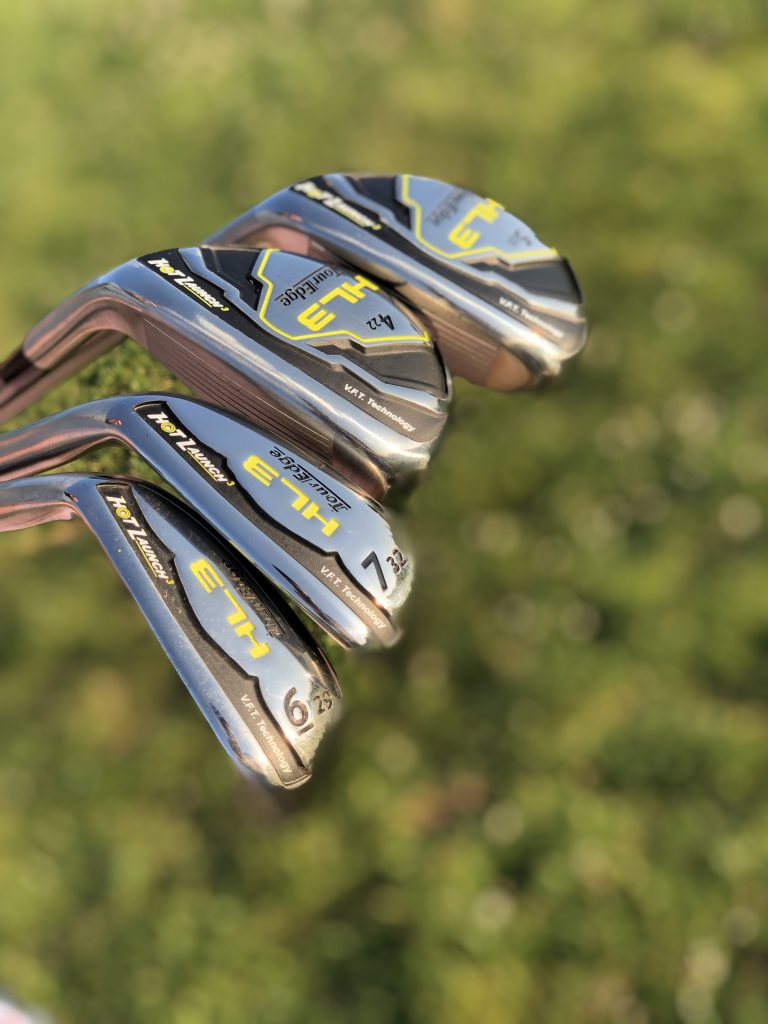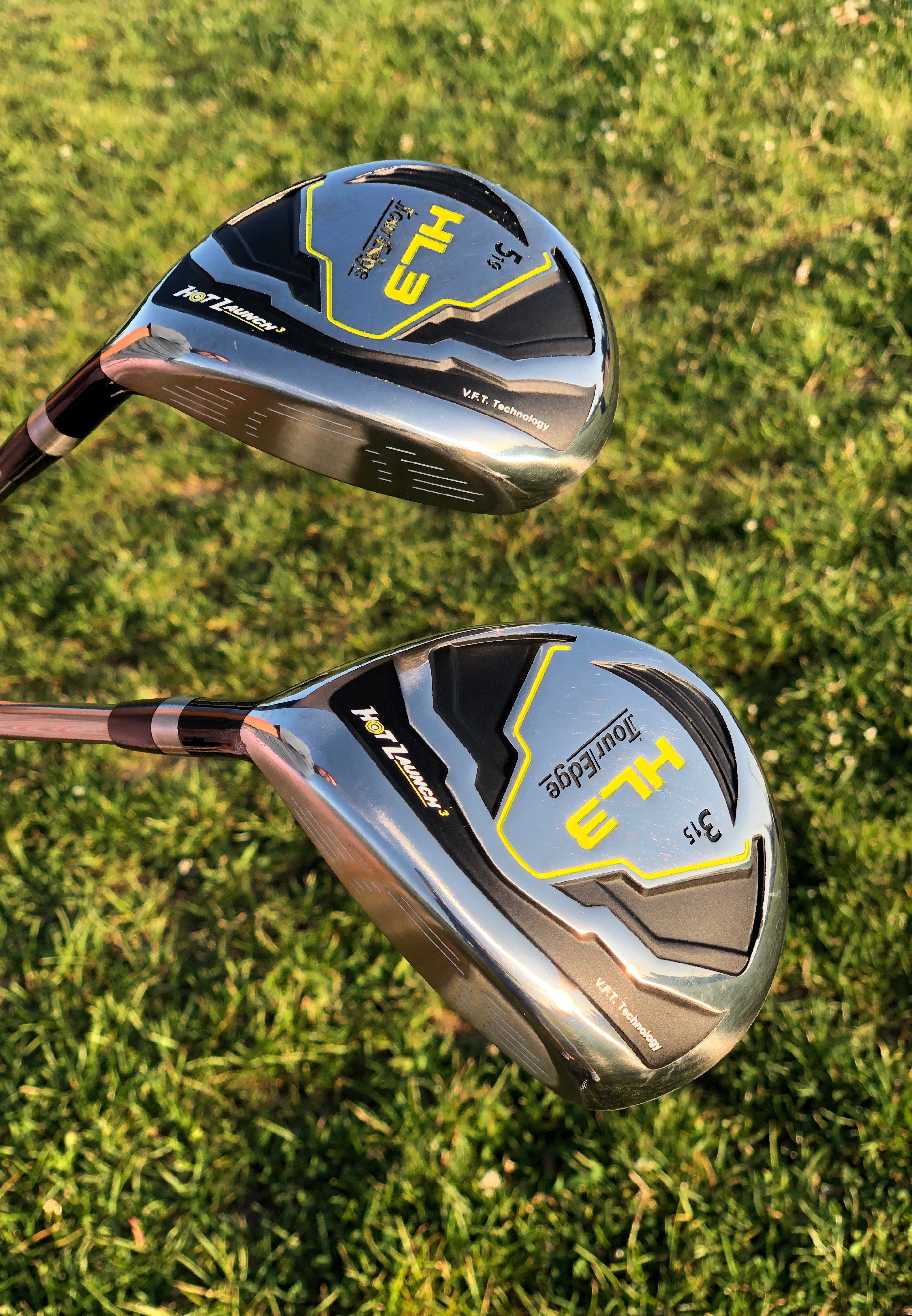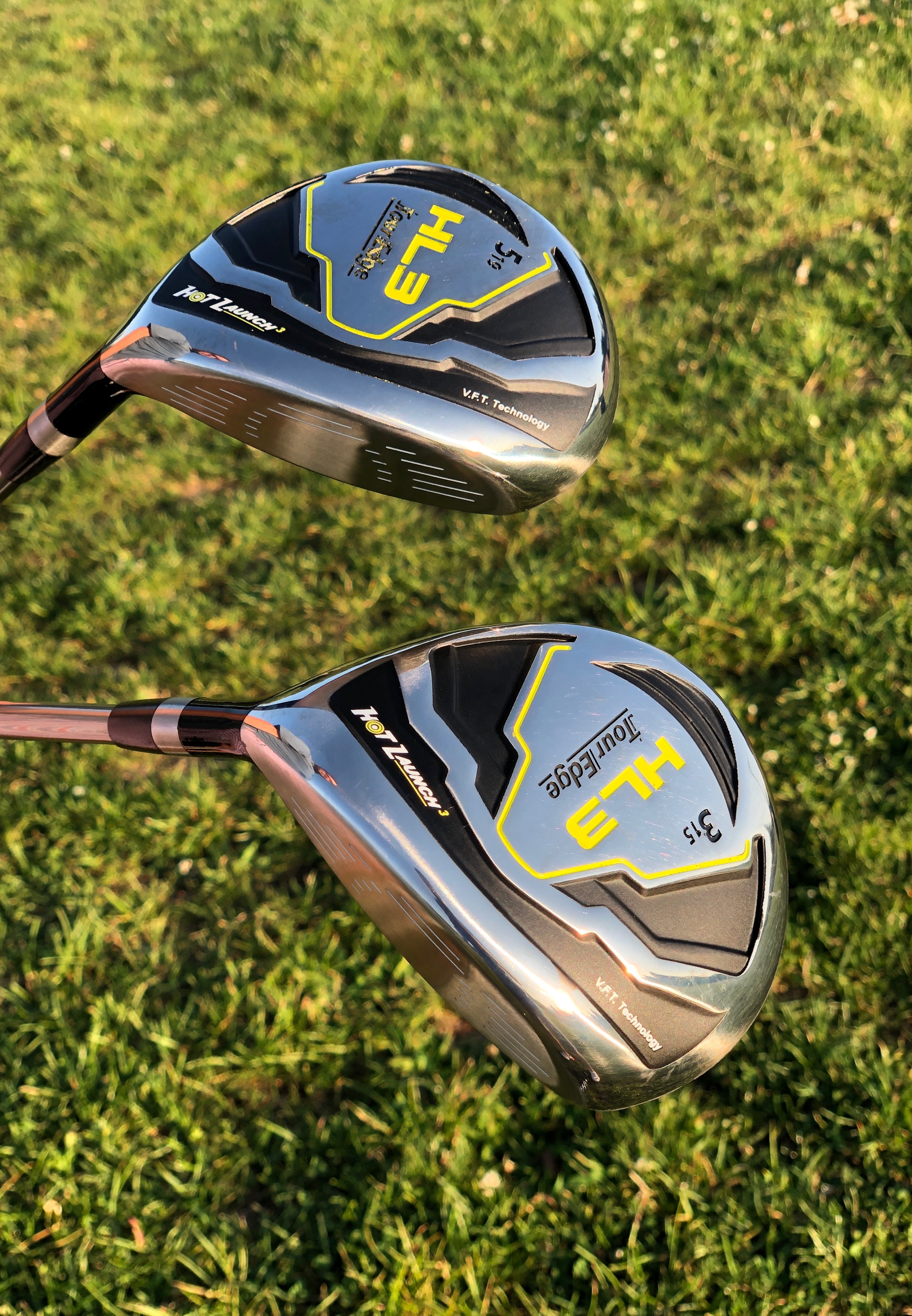 8-Iron, 9-Iron, and Pitching Wedge
The HL3 Triple Combo irons feature a vast undercut cavity back. This technology distributes the weight into the sole, away from the face of the clubs.  It also provides greater stability, a better launch angle, and that same desired forgiveness found throughout the rest of the HL3 clubs. Another key feature is the soft 431 stainless steel design that definitely gives the clubs a better feel. Interestingly enough, we found the accuracy was better on the 9 iron over the pitching wedge. Achieving a better launch and more control on contact with the ball.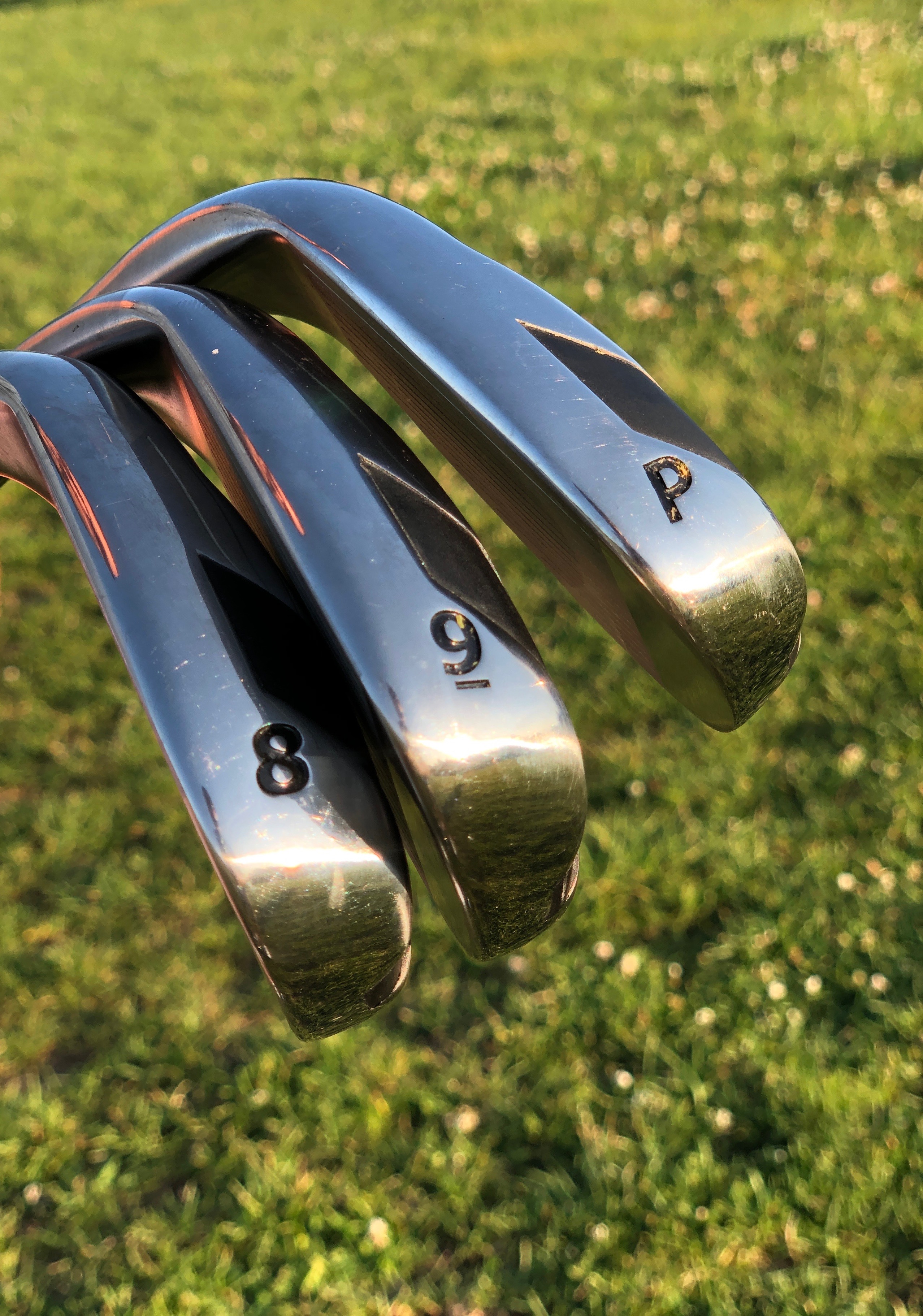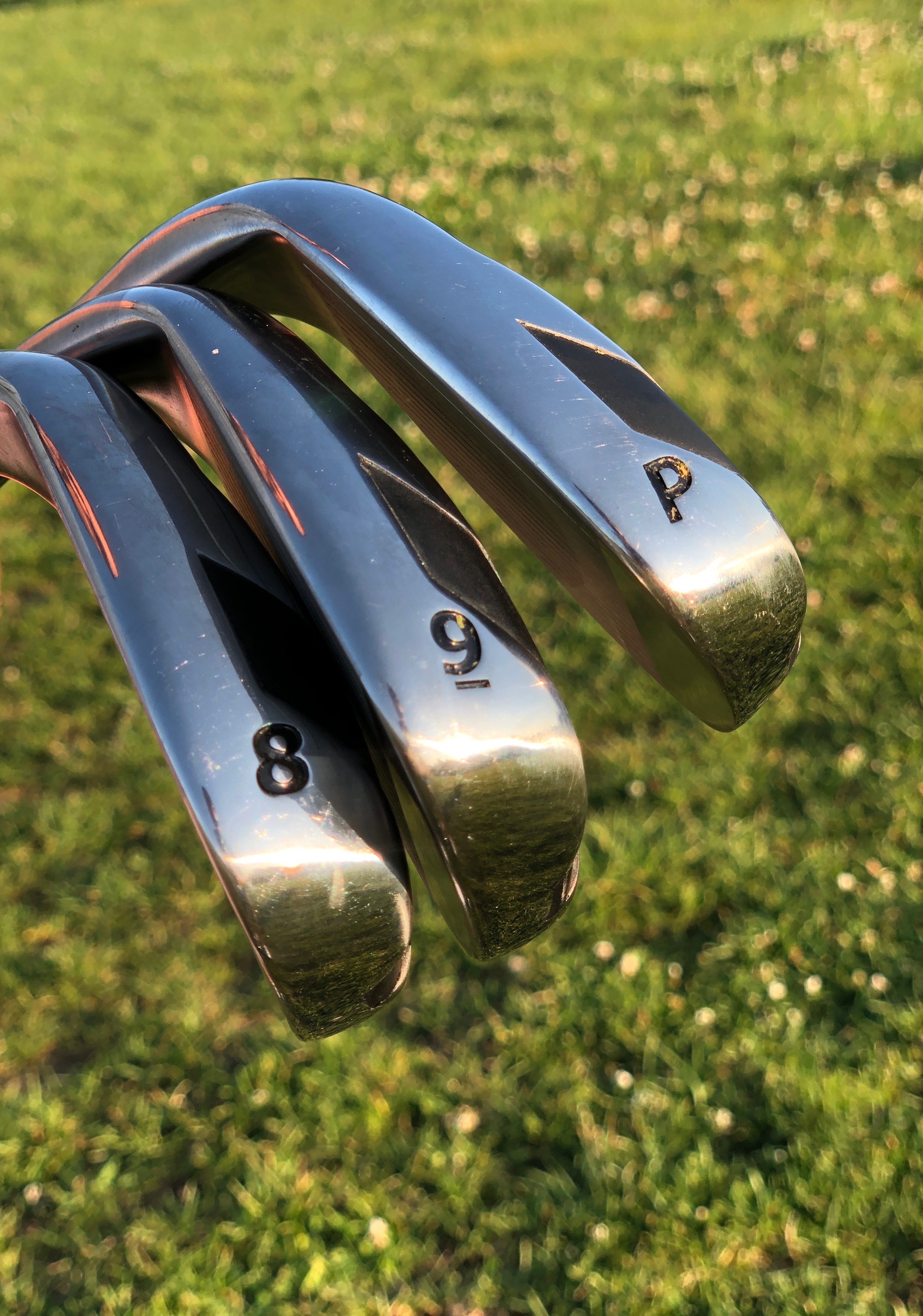 Value
The Tour Edge HL3 To-Go Complete Set showcases a full set of golf clubs designed to deliver better consistency, more forgiveness, maximum distance with a price tag of just $999. Not to mention you also get a golf bag too! Which is spacious and features many pockets to organize all your golf gear. This set is ideal for higher handicap golfers seeking to purchase a full set of clubs that are perfectly functional and easy on the eyes. If you are shopping around for a set of clubs on a budget but want excellent build quality, technology to improve your game and won't break the bank, do yourself a favor and check out the Tour Edge HL3 To-Go Complete Set.
Buy Now: $999 or to learn more, head over to: TourEdge.com
Tour Edge HL3 Golf Clubs – Range Review
This is an ideal set of golf clubs for the aspiring golfer who is looking for a way to get out on the links more often. If you're in the market for irons, hybrids, a driver, a golf bag, putter and a wedge... this is by far one of the best all-in-one sets we've seen.
THE GOOD:
Forged titanium head and Cup Face technology
Light weight and aerodynamic design
The Power Channel to increase speed and reduce spin in with the driver
THE NOT SO GOOD:
The cart bag that comes with the set is nice, but only convenient with a cart. There are no legs so it tips over easily