Once again the time has come to rack your brain for the perfect Mother's Day gift for the moms in your life. However, we yet again have decided to make it a bit easier to find a gift for mom by doing most of the legwork for you with our annual Mother's Day Gift Guide. So skip the flowers and give mom something she can actually use this year and won't die in a week.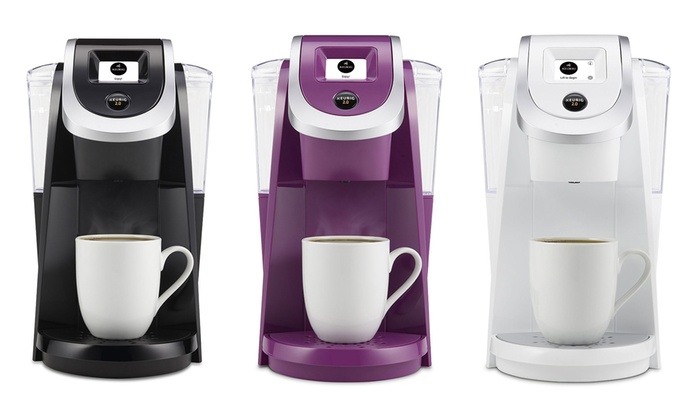 If mom is a coffee lover, she needs a Keurig in her life. The Keurig K250 Coffee Maker is a great addition to any kitchen because it is quick, compact in size, and can fit right in to your kitchen's decor. The Keurig K250 features Keurig 2.0 Brewing Technology that reads the lid of each K-Cup or K-Carafe pod to brew the perfect beverage every time. It also has a touch display, strength control, and a 40oz reservoir which is enough for about 4 cups – no need to brew a whole pot! What we love best is that it is available in 7 colors including Peacock Blue and Sandy Pearl.
Buy now for $84.99, or learn more at Keurig.com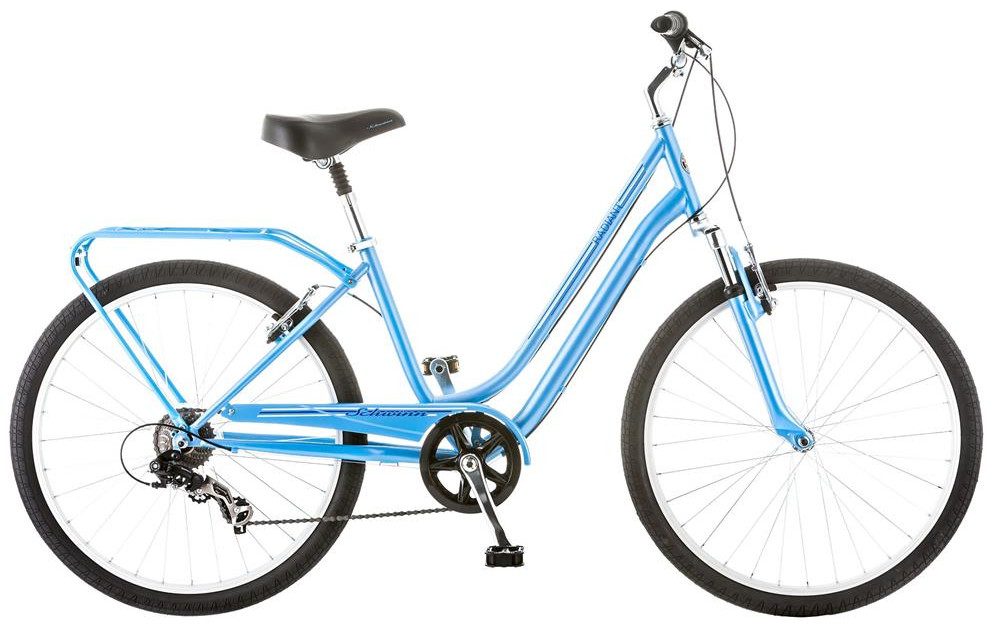 Spring time is the right time to brush the dust off of your bike and take a cruise around town. But what mom would love even more, is to skip the 'dusting off' part and ride around on a shiny new Schwinn Radiant. Everyone loves a new bike and Schwinn carries some of the best in the game. The Radiant offers a simple 3 speed change and a super comfortable ride for any distance. The included rack in the back is super handy for those rides down to the beach, park, or farmers market. And yes, there is room in front to add a basket into the mix. We dig it in blue.

Summer is almost here so help mom step into the 2017 season with a proper pair of sandals. Sperry is known for quality footwear so this is a sandal that will last her a few summers. The Calla Jade comes in three colors – black, blue, and linen – so they will go with almost any outfit. Best of all, they are comfortable too!
Buy now for $59.95, or learn more at Sperry.com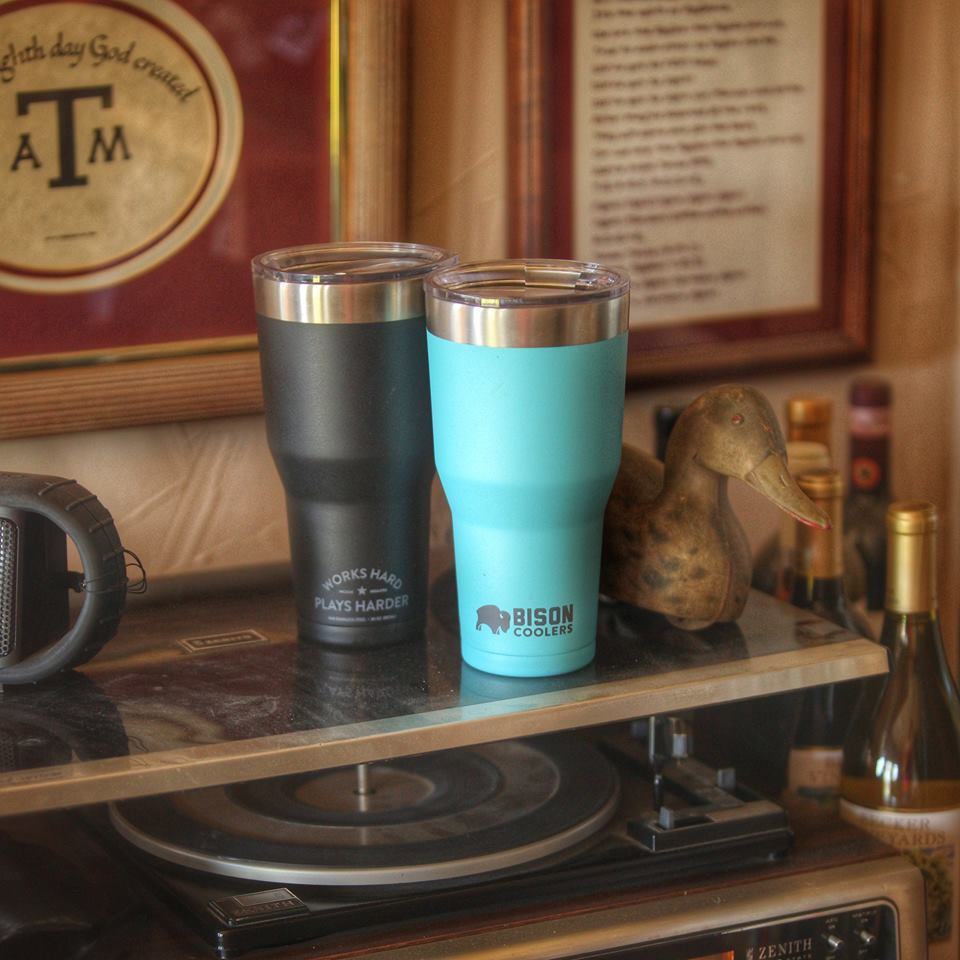 It's about time mom replaces that cheap mug she got for free opening a checking account at the bank. Bison tumblers have a double wall vacuum insulation that helps the contained beverage of your choice hot or cold without sacrificing your hand's comfort. These tumblers can keep cold beverages cold for up to 60 hours and hot beverages hot for up to 12 hours. Why it takes someone that long to drink something is beyond us but it's nice just to have the option. The Bison tumblers come in a variety of sizes and colors sure to please mom's beverage enjoyment needs.
Buy Now: $25 – $35, or learn more at BisonCoolers.com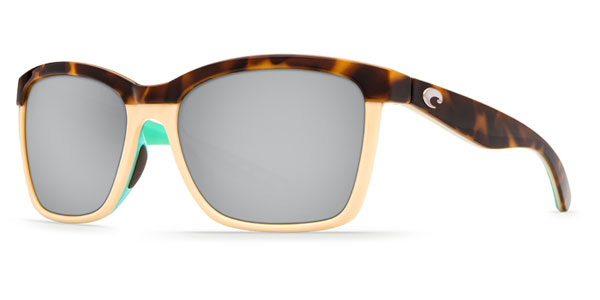 We at Busted Wallet are big on giving (and receiving!) gifts one would not typically buy for yourself. A nice, new pair of sunnies is always at the top of the list. And Costa knows how to make a nice pair of sunglasses. The Costa Anaa was named after one of the most unspoiled beaches in the world so they are perfect for being at the beach. They are shaped to look good on almost any face and have a 100% polarized lens. Protecting your peepers in the sun are just as important as protecting your skin. The Costa Anaa comes in a variety of frame and lens colors to fit any mom's style.
Buy now starting at $169, or learn more at Costadelmar.com
Lululemon Reversible Yoga Mat

If mom is into yoga, treat her to a quality yoga mat from Lululemon. The Lululemon Reversible Mat is 5mm thick, giving it a little extra cushion for hips, knees, and floor poses. The smooth side is great for low-sweat classes and the foam side gives you a little extra grip for the more intense classes. This mat has an antimicrobial additive that helps prevent mold and mildew which is key. Available in 6 different colors.
Buy now for $68, or learn more at Lululemon.com
Adidas Terrex Agravic Speed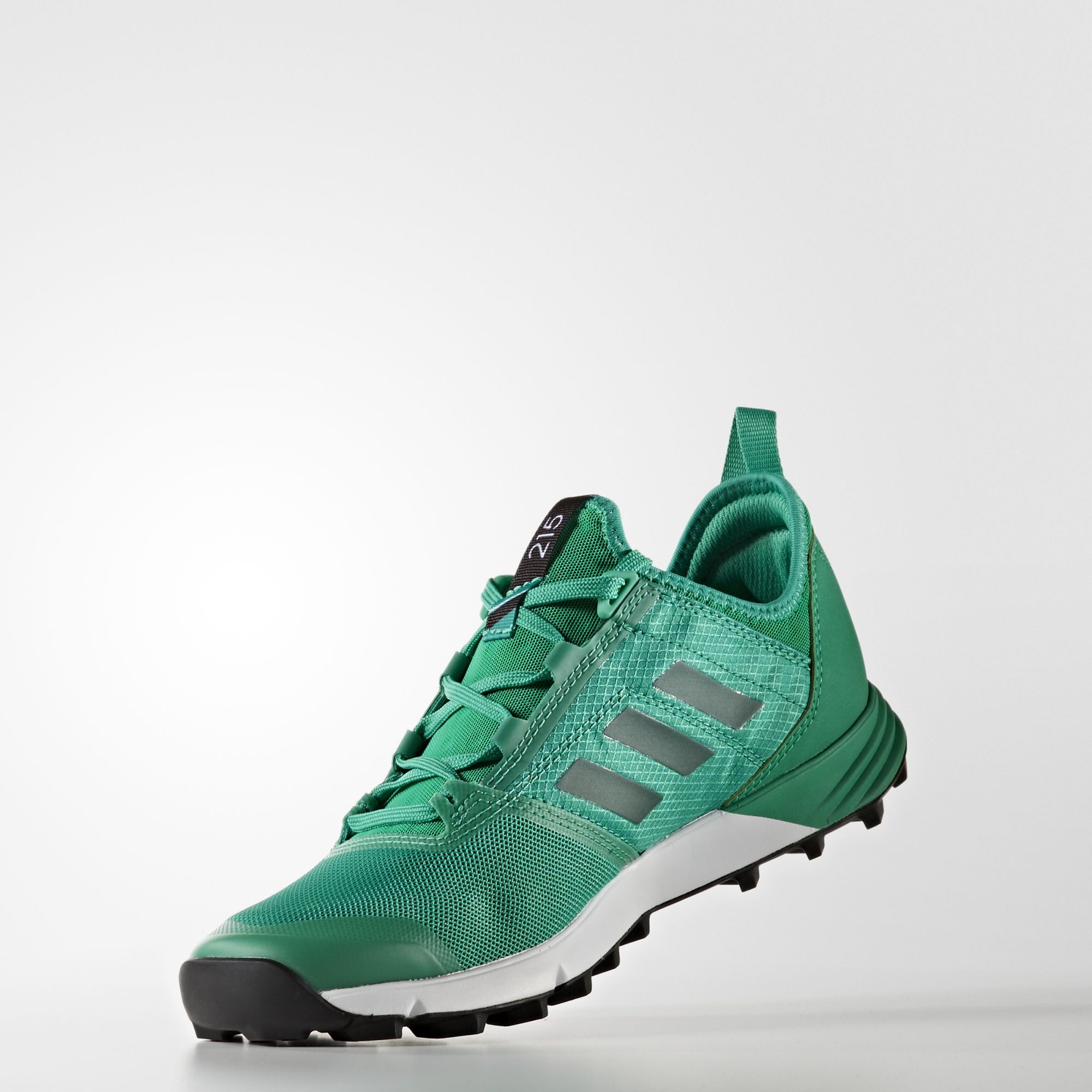 If mom is into trail hiking or running, look no further than the Adidas Terrex Agravic Speed shoe. It's sock like construction makes for a snug fit so that it keeps dirt and debris out. They are breathable, comfortable, and lightweight. The sole is made with Continental Rubber who is the leader in automobile and bike tires which makes it perfect for off-road walking and running. Available in two colors.
Buy now for $120, or learn more at AdidasOutdoor.com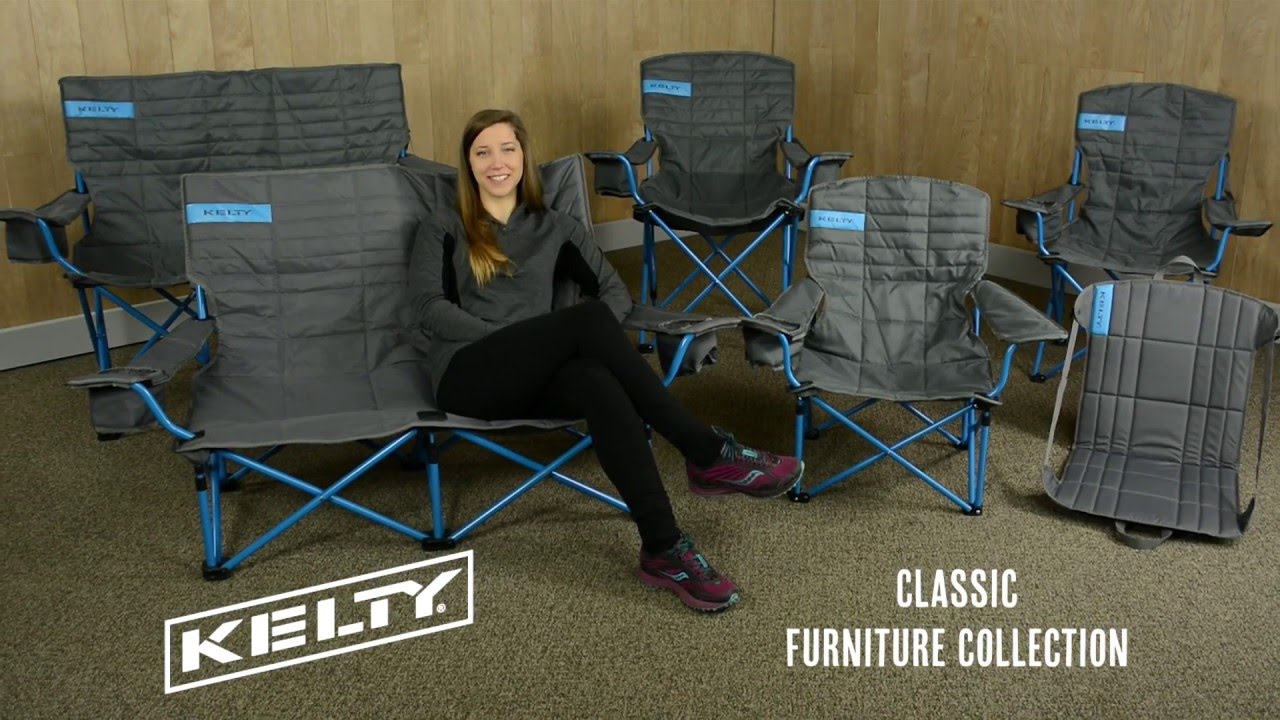 Mom is always deserving of a break – so why not supply her with the means to kick back and relax? Kelty's Mesh Lowdown Chair is perfect for the beach, sitting around the campfire, taking in a outdoor concert, or for just sipping on a cocktail on a sunny day. The mesh backing keeps you cool and the arm rests are adjustable for maximum comfort. The cup holder is even insulated and adjustable because what is great able a cup hold that doesn't keep your drink hot or cold…or even fit your drink?! Available in two color combos.
Buy now for $54.95, or learn more at Kelty.com
Columbia PFG Perfect Cast Ultimate Thermal Tote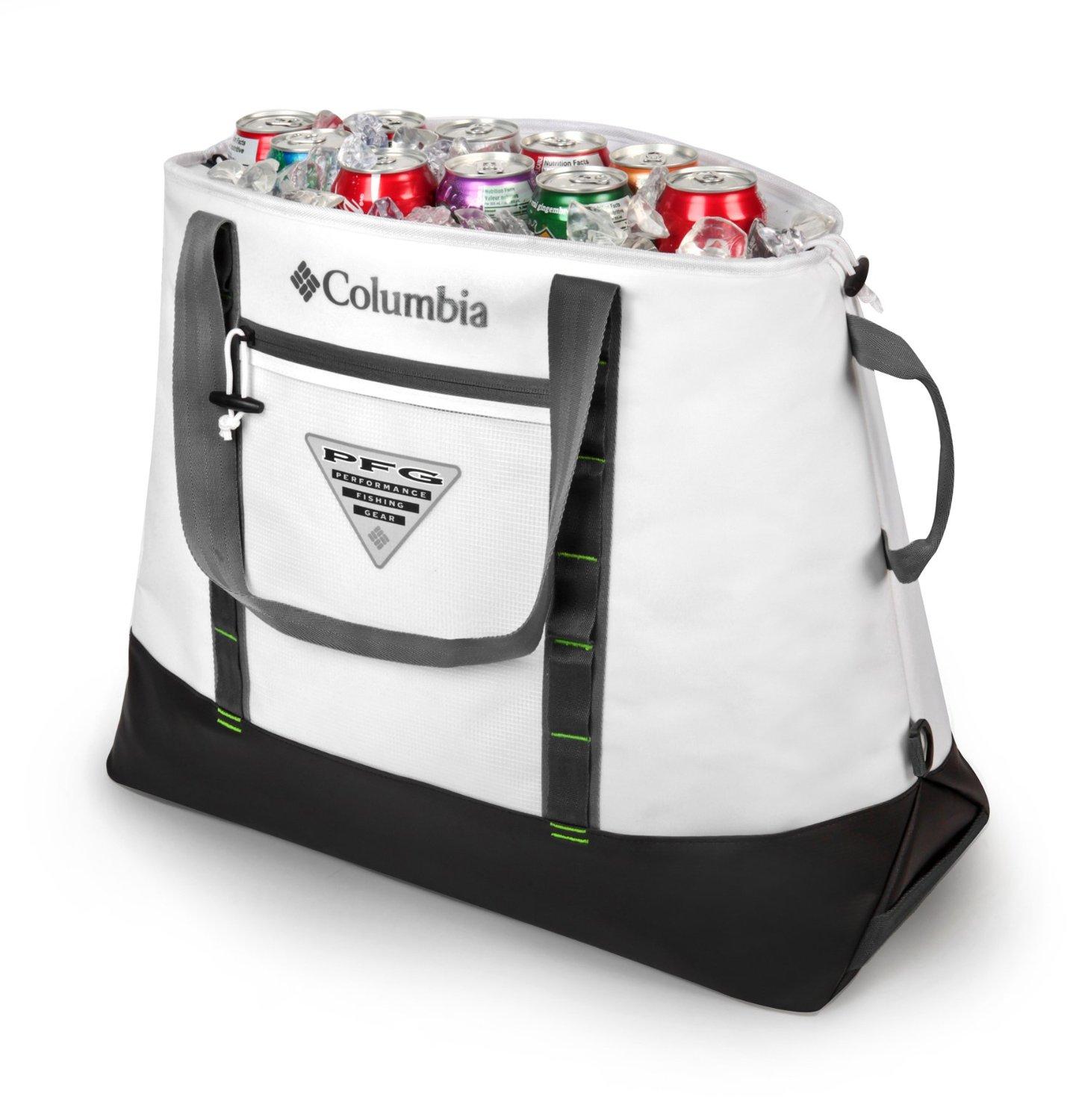 For a company that makes plenty of gear that helps you stay warm and dry, it makes total sense for Columbia to rollout the Perfect Cast Ultimate Thermal Tote. This cooler will retain ice for over 2 and a half days! It includes two removable, leak proof, puncture resistant liners for easy cleaning and antimicrobial protection to fit off stains and odors. We can already picture our moms filling this baby up with their favorite beverages and snacks to hang by the pool this summer. Available in two colors.
Buy now for $69.95, or learn more at Columbia.com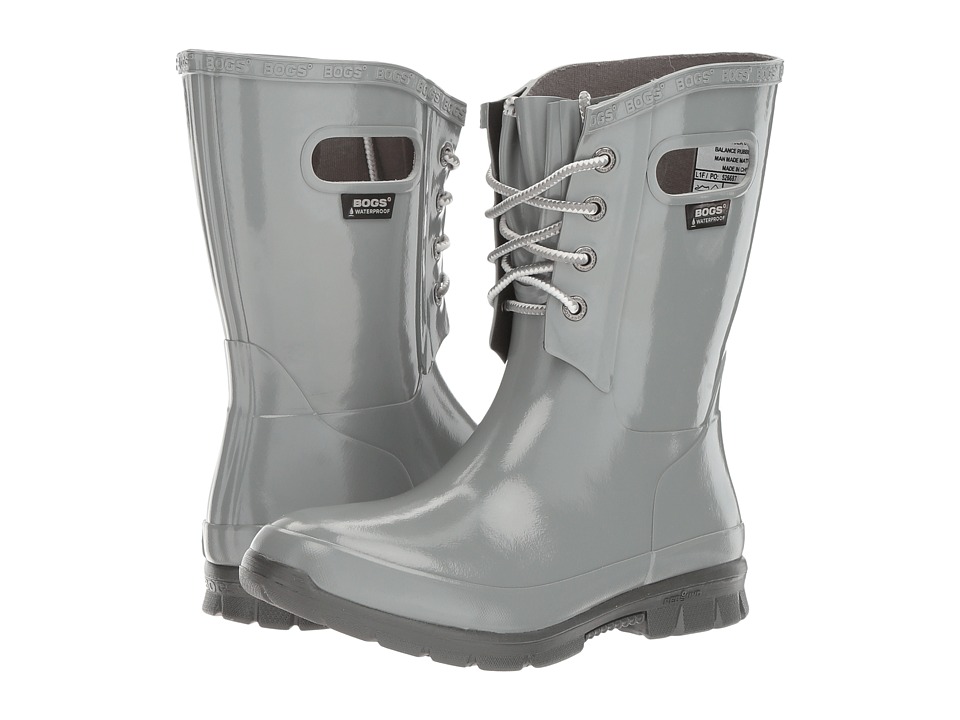 Spring showers bring flowers and soggy, wet feet. Mom deserves better than that! Bogs makes stylish, comfortable, high quality boots that fight off the wet and cold on the not so warm, sunny days. The Amanda Boot is a shorter style rain boot that goes with any outfit. They are lined with Bogs Max-Wick to keep feet dry and rebound cushioning to provide lasting comfort. These are boots that mom will have in her shoe arsenal for years to come. Available in 3 colors.
Buy now for $90, or learn more at Bogsfootwear.com
MVMT Watches – Signature Series
We here at Busted Wallet first became aware of MVMT watches while listening to ads on some of our favorite podcasts. The story behind the brand peaked our interest – two college students were tired of big brand markups on watches, so they decided to dropout and create their own company with a direct to consumer business model. They created a line of fashion forward and affordable watches that people of all ages can wear. For mom, we dig the Signature Series in rose gold and peach leather. Available in a variety of styles and colors.
Buy now for $115, or learn more at MVMTwatches.com 
LifeStraw Go 2-Stage Filtration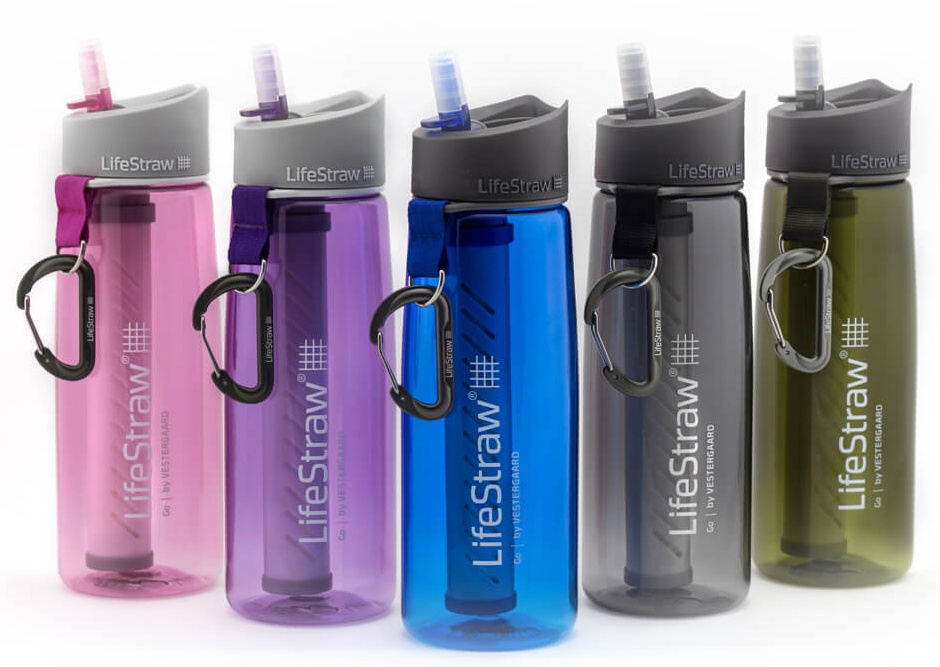 If your mom is a big camper or long distance hiker, a LifeStraw Go 2-Stage Filter is a welcome addition to her gear. This water bottle houses a carbon capsule that reduces chlorine, bad taste, and odor. It remove 99.9999% of waterborne bacteria including E-Coli from any water source whether its from the city, countryside, or wilderness – no batteries required. Simply fill the bottle with water, sip through the straw, and you're good to go. Available in 5 colors.
Buy now for $44.95, or learn more at Lifestraw.com
Mountain Khakis Limited Edition Market Tote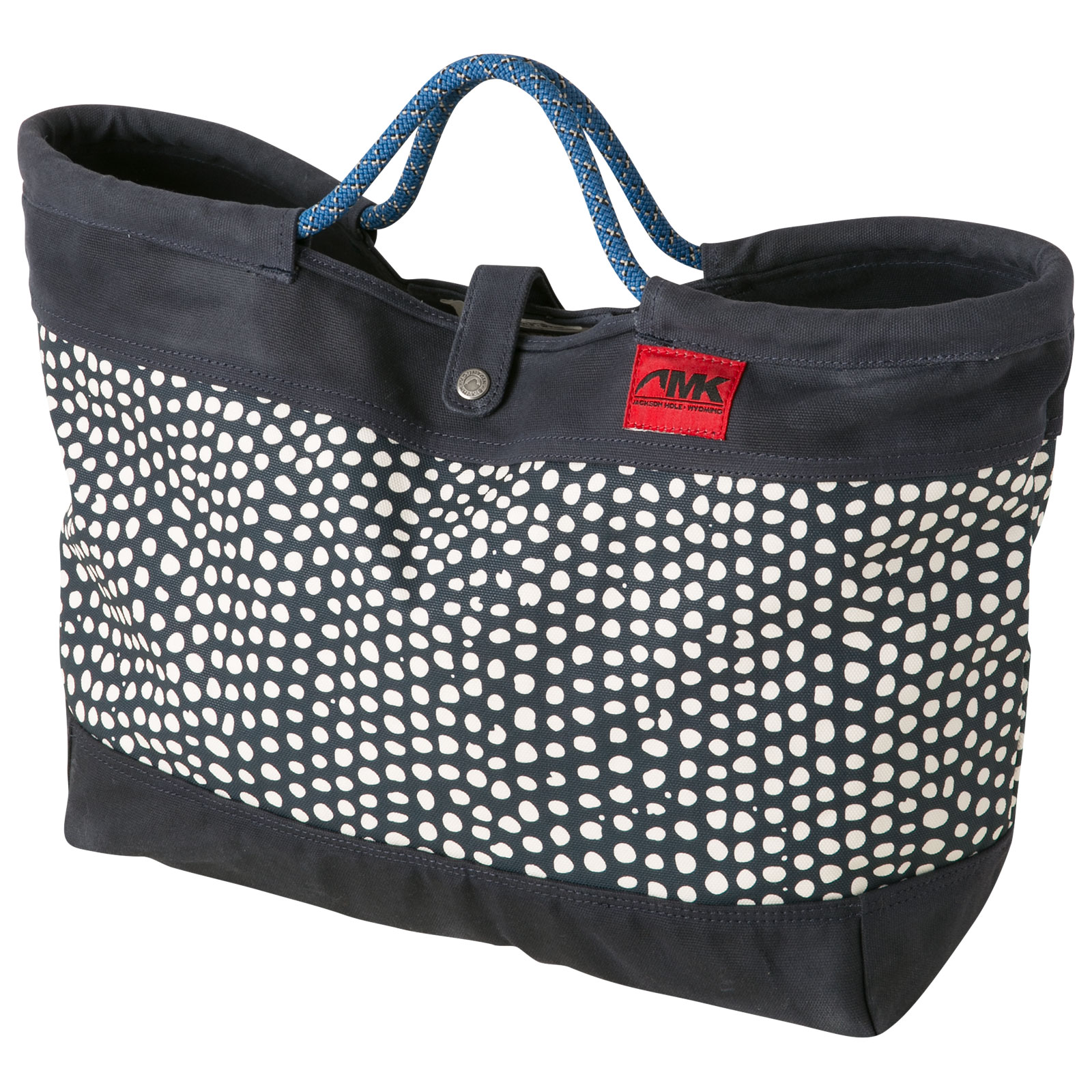 Farmers Market season is upon us and Mountain Khakis has the perfect tote for mom to bring along to fill with all of her market favorites. The Mountain Khakis Limited Edition Market Tote is one tough tote made of 20oz. canvas and reinforced with 18oz. waxed canvas for durability and is water-resistant. The handles are made with recycled climbing rope and the tote even has a lanyard with a clip for keys. Available in 3 limited edition prints.
Buy now for $84.95, or learn more at MountainKhakis.com
Mountain Khakis Women's Contour Dress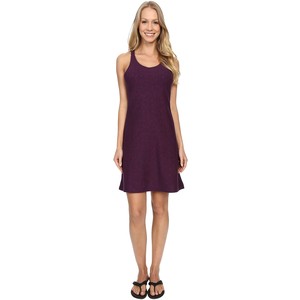 Speaking of going to the market, Mountain Khakis' Contour Dress is going to be a go-to outfit for moms on the run this summer. You can dress it up or dress it down for almost any occasion. It has a racerback styling with a built-in bra so mom just need to throw it on and go. The Mountain Khakis Contour Dress is Fair Trade Certified and available in 3 colors.
Buy now for $69.95, or learn more at MountainKhakis.com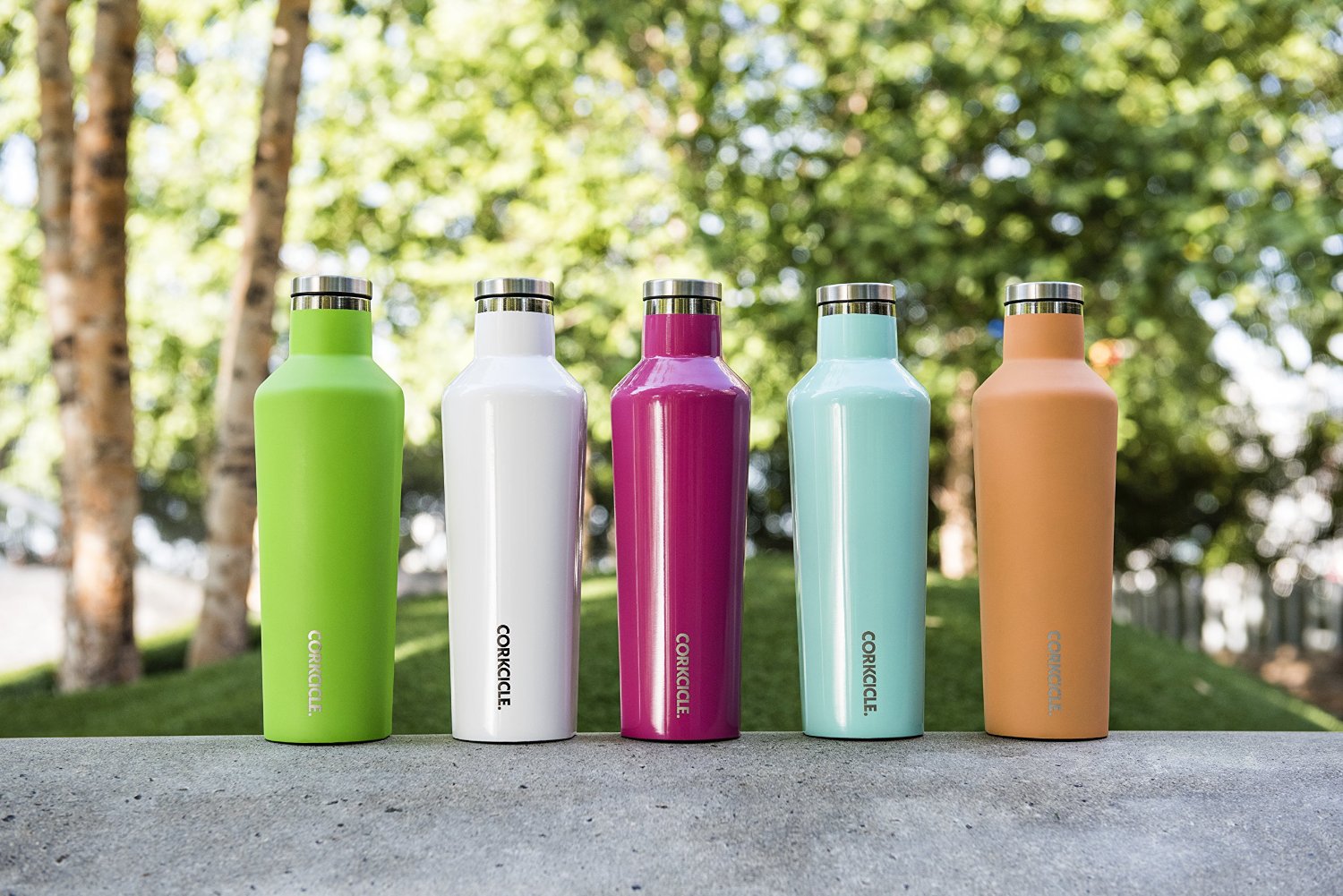 The Corkcicle Canteen is crafted from stainless steel with proprietary triple insulation. This canteen keeps hot beverages hot for up to 12 hours and cold beverages cold for up to 25 hours (even for iced beverages) without freezing or sweating. It can be filled with whatever beverage mom's heart desires. The Corkcicle Canteens are available in a variety of sizes and colors but we highly recommend the 25oz. version because it fits a full bottle of wine.
Buy now for 34.95, or learn more at Corkcicle.com

No one has time for lost keys or wallets – and it always seems to happen when you're in a hurry. Tile's Mates & Slims are the solution to this very annoying problem. The Tile Mate easily attaches to your keys (or anything really) and connects to the Tile app on your phone. Can't find your keys? Simply use the app to locate them and alert the Tile on them to start chirping so you can find them quickly. The Tile Slim is as thick as two credit cards and can be stuck or tucked in wallets, purses, on laptops and more. It works just like the Tile Mate too! Can't find your phone? The Tile can be pressed to alert your phone to start chirping so it too can be found. Genius!
Buy now starting at $25, or learn more at TileApp.com
Skullcandy Smokin' Buds 2 Wireless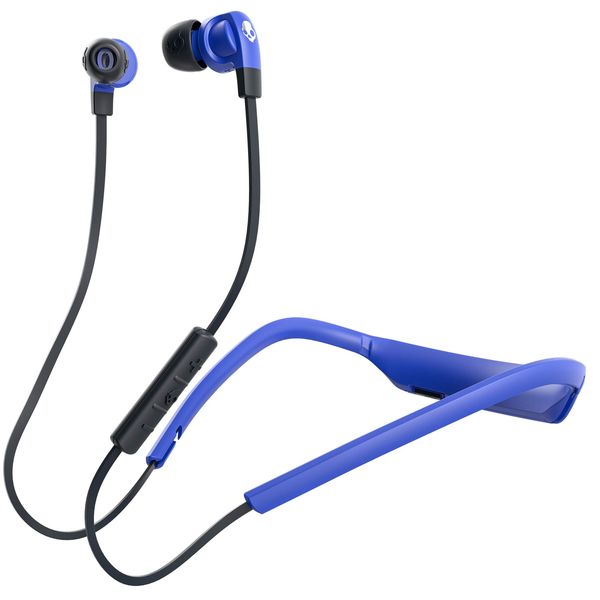 Mom will love the Skullcandy Smokin' Buds 2 Wireless because it can be worn doing just about anything. They are lightweight and come with a fully removable flex-collar. The Smokin' Buds don't feel bulky at all and are perfect for working out, biking, running, working in the yard, or wearing around the house while doing weekend chores. They easily connect via Bluetooth and work for up to 7 hours on a single charge. You can skip songs, pause, or take phone calls with the built-in mic and remote. Available in 4 colors.
Buy now for $59.95, or learn more at Skullcandy.com
Sugoi Women's Coast Dress
For the active mom, the Sugoi Coast Dress will become a fashion staple. It is made of soft, breathable, moisture wicking 4-way stretch fabric making it perfect for summer. Mom can throw it on pre or post workout, before and after the beach, wear it on a bike ride, or while in the garden. It even comes with a little saddle bag for storage when on the go. Available in two colors.

Buy now for $80, or learn more at Sugoi.com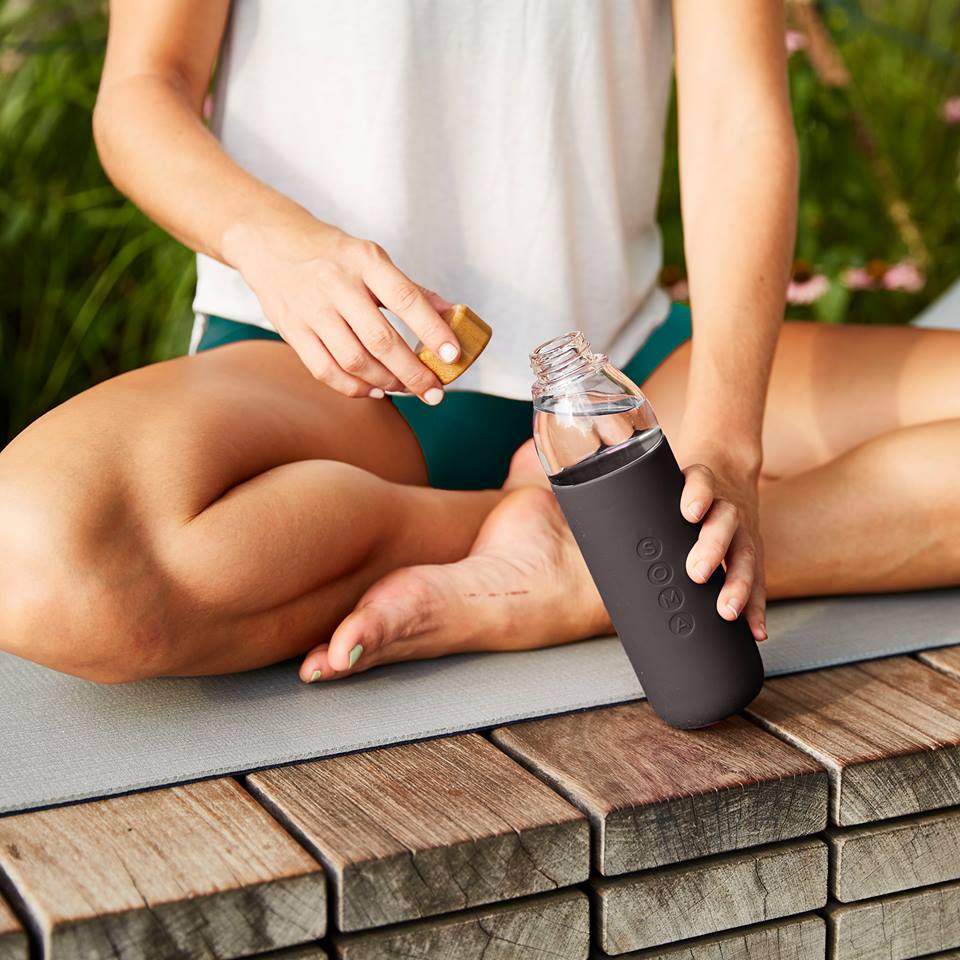 The Soma Glass Water Bottle will quickly become mom's go-t0 for staying hydrated. The Soma is made from high quality, shatter-resistant glass and covered in a protective silicone sleeve. While the Soma is a great looking water bottle, it also is crafted thoughtfully using bamboo for the leak-proof cap. Also for every Soma purchased, a donation is made to Charity: Water to help with their mission in bringing safe drinking water to over 663 million people without access to it. The Soma holds 17oz of liquid and comes in 4 colors.
Buy now for $30, or learn more at DrinkSoma.com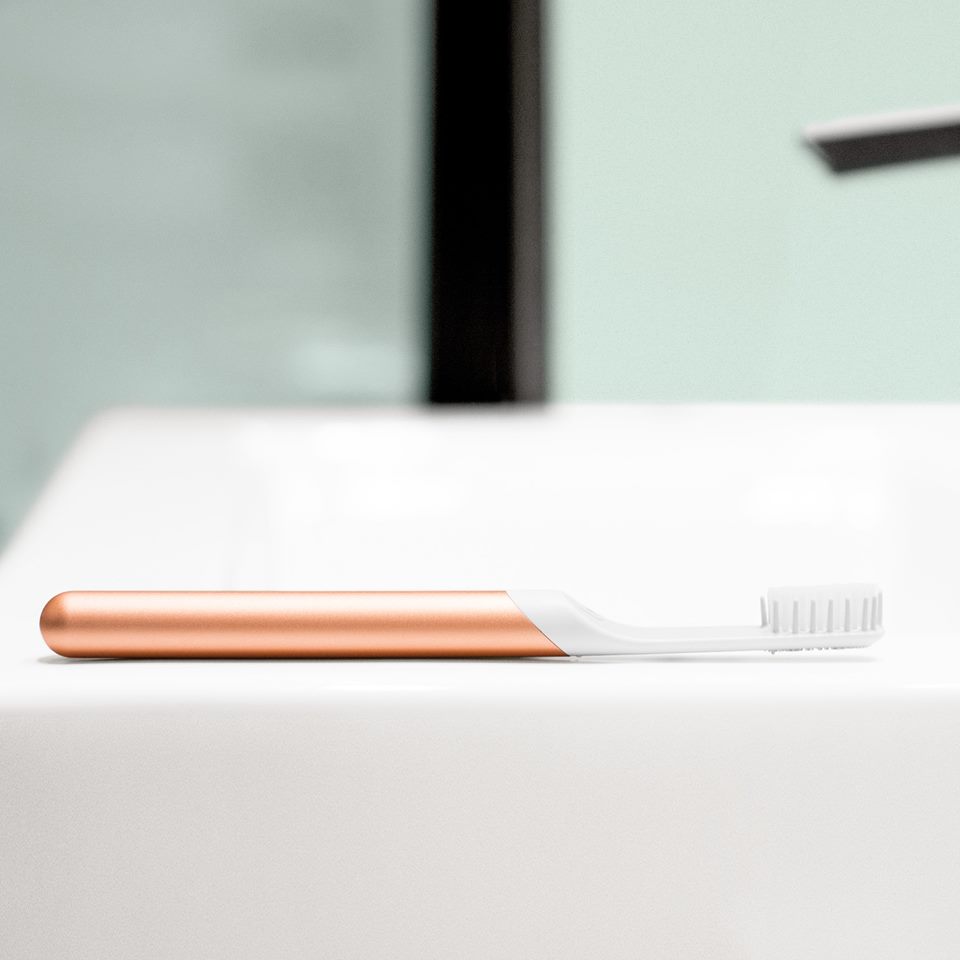 There seems to be a subscription service for just about anything these days. So we were pumped to see Quip jump in the game with their toothbrushes. Developed a neighborhood dentist in New York, Quip was created to have a simple design that offers one of the best cleanings on the market. For as little as $5 every 3 months, you will receive a fresh new brush head AND a AAA battery to keep your Quip running and your mouth clean. No more guessing if you should be replacing your toothbrush head! Available in 6 colors.
Buy now starting at $40, or learn more at GetQuip.com