I've been climbing consistently for almost a year since Central Rock Gym opened up in Western New York. After burning through my first pair of beginner shoes in less than three months, I was on the hunt for a shoe that could deliver more performance without sacrificing comfort. (I'm not winning any competitions, here!)
La Sportiva's Skwamas do just that, and more! They have great sensitivity, edge better than expected, and service both high walls and bouldering walls confidently. It is my go-to shoe for everyday climbing and training always finding their way into my bag.
La Sportiva Skwama Key Features:
SIZES: 34 – 46 (half sizes) 

WEIGHT: 7.50 oz (210g) 

LAST: PD 75 

CONSTRUCTION: Slip lasted

UPPER: Leather / Microfiber / Rubber toe cap 

LINING: Unlined 

MIDSOLE: 0.8mm LaspoFlex with P3® 

SOLE: 4mm Vibram® XS Grip2™
La Sportiva Skwama Review Breakdown
Design:
La Sportiva's Skwama is a moderately downturned, soft-soled shoe that performs marvelously for all-around gym training. Combining a slipper fit with a single velcro strap across the top, the climber can fine-tune the overall snugness to their liking. The velcro strap routes two ways – straight across or back toward the heel – to ensure an ideal foot for your foot type.
After a handful of climb days, you'll find these shoes conform very nicely to your foot. La Sportiva used a supple leather for the upper that stretches nicely, however, this could be a detriment to fit over many months of climbing. La Sportiva also included a hefty amount of contact rubber on the toes and the heel, delivering extra grip on overhung climbs. Skwamas feature La Sportiva's S-Heel design, which locks the heel in place when under intense pressure of a heel hang. 
Comfort:
Depending on how much you size down, the Skwamas can be more comfortable than a stiff-soled beginner shoe. I only sized down one full size from my street shoe, which resulted in a roomier fit than I would have liked. On the flip side, the roominess makes them comfortable for 60-90 minutes of climbing without flipping off the heel between climbs.
I have a pair of La Sportiva Solutions in a size 43 (same size as the Skwamas), and I find the Solutions are a struggle to get on while I can easily slip the Skwamas right on. For the same size, the two pairs have a very different fit (and that is likely by design). 
Performance:
Unfortunately, where I live limits me to mainly gym climbing, so my review might not be as comprehensive as others out there. With that said, I split my time evenly between high walls and bouldering walls, so I've given these shoes a fair shot at everything from overhung pitches to slab.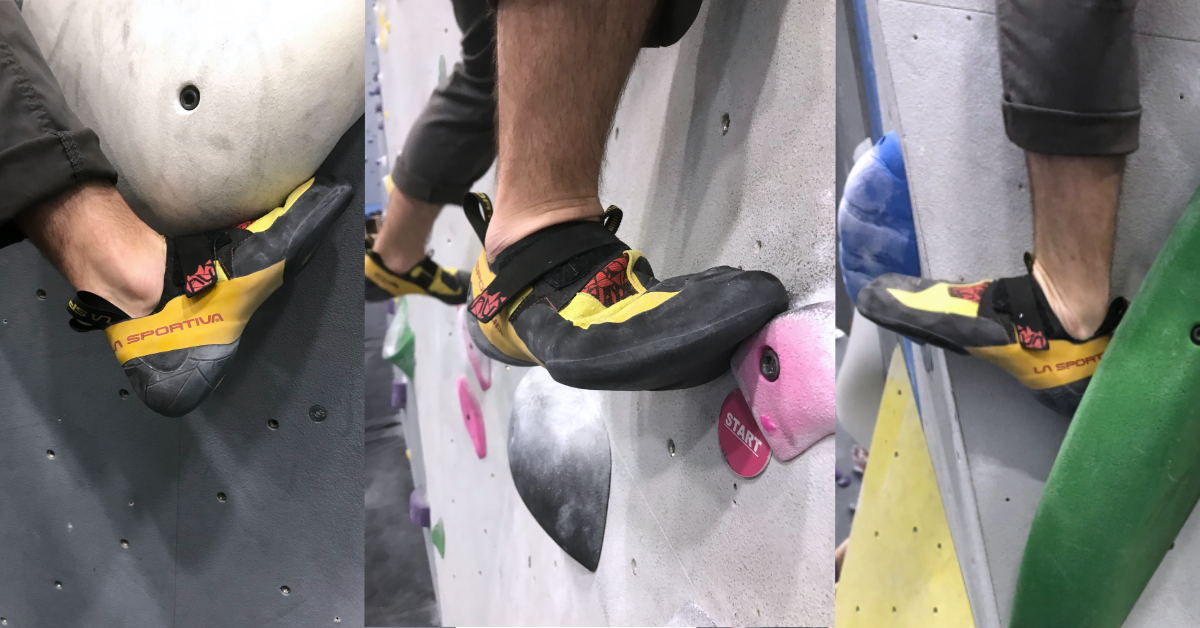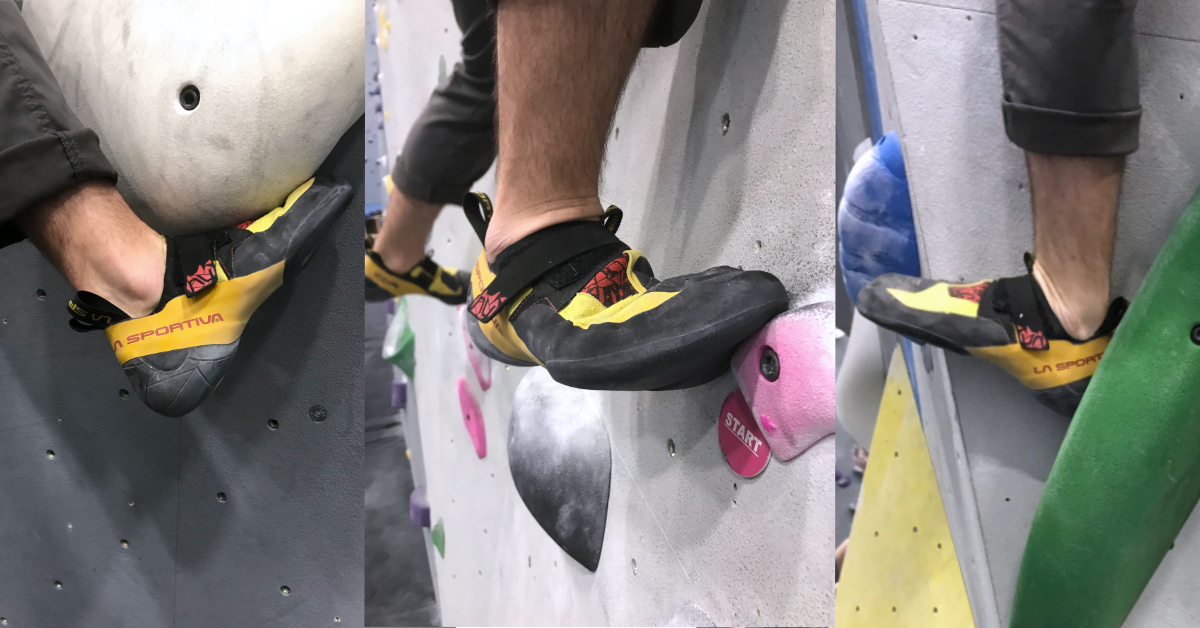 Edging:

they hold an edge quite well for a soft-soled shoe. The split sole provides ample flex and transfers weight to the big toe when needed. Due to the flexible midsole, these shoes feel less stable when under heavy pushing load when compared to a stiffer-soled shoe. 
Sensitivity:

these shoes are wonderfully sensitive. The soft sole latches onto tiny chips due to the high flex and provides great feedback for carefully testing out an edge. The sensitivity forces the climber to work on precision more than a stiffer shoe as you cannot power through a bad toe placement in the Skwamas. 
Heel & Toe Hooking:

The Skwamas were built with these moves in mind. The S-Heel feature locks the heel in perfectly when under load, and the generous sticky rubber toe slab gives a wide area of useable grip. 
Value:
At $170 USD, the Skwamas are right in the normal range for performance-oriented shoes. Their biggest advantage is versatility. So, if you're into mixed climbing between ropes and boulders, they're an awesome choice. I wouldn't be ashamed to call these my only pair of shoes for all-around climbing. 
However, if you're only into bouldering, these shoes might not deliver the same performance per dollar as a different bouldering specific shoe like La Sportiva's Solution. 
Buy now $170, or browse all La Sportiva climbing shoes
La Sportiva Skwama - Gear Review
A versatile, performance-oriented climbing shoe that offers better than expected edging, great heel and toe hooking control, and perfect sensitivity. An option for beginner climbers looking to get into performance fits, or for experienced rope and boulder climbers that only want to carry one shoe.
THE GOOD:
Easy slip-on fit
Custom velcro fit
Grippy, sensitive rubber
THE NOT SO GOOD:
Wider toe box (depends on your preference and foot shape)