"Not all sunglasses are created equal" is how Luxury Performance brand Kaenon describes their latest style to hit the market. Kaenon (pronounced 'Kay-Nun') prides themselves on being a brand of outsiders, catering to those not afraid to embrace the adventures the Great Outdoors has to offer while boasting a stand alone product. Ever ensuring greatness, the California based company has each pair of sunglasses hand-painted in Italy. We put the Lina style to the test to see how they faired in the real world up against very real elements and standards of style.
Key Features:
Lens Material: Kaenon Sr-91 Polarized Lenses
Variflex Nose Pads
Lens Color: B12 Brown
Designed for: casual, sport
Best for: medium to full face size
Comes with: hard navy case with microfiber bag
One year manufacturer warranty, lifetime SR-91 lens warranty
Kaenon Lina Polarized Sunglasses
Style & Comfort: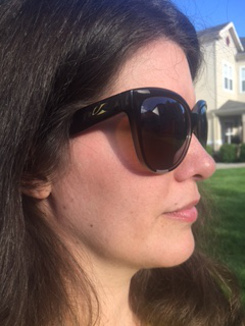 The first thing you notice about the Lina style (tested in the Tiramisu color) is the subtle cat eye round of the frame. The design here is ingenious, as it fits in with the current styles to make you want to grab a pair, but it also doesn't overdo it. So if you're like most people and want to get a least a few years out of your sunglasses, you don't have to worry about the change of trends turning and being left behind; they're classic enough to be timeless as well. It's also noticeable just how lightweight the pair is, but not at all flimsy. It takes no time to to get used to the pair on your face; small and undetectable 'recessed' nose pads line the insides to go on (and stay on!) smoothly.
As far as size goes, these definitely err on the bigger size, for medium to full faces, but even if you a smaller face and dig a big sunglasses style, these would still be more than okay.
Design:
The Lina style comes with polarized lenses that following the company's hard policy of No Compromise on quality and innovation. Because the Lina itself comes with an option of five colors and three different lens options (brown, brown mirror, and grey) there's much variety just in this one style of sunglasses. To get the full grasp without a pair in your hands, check out Kaenon's "Innovation" page to experience the contrast amongst the lenses in Ocean, Beach, Road, Mountain, & Golf environments. The Tiramisu design that we put to the test came equipped with a brown lens that is categorized in scale as the 'darkest lens for bright light.'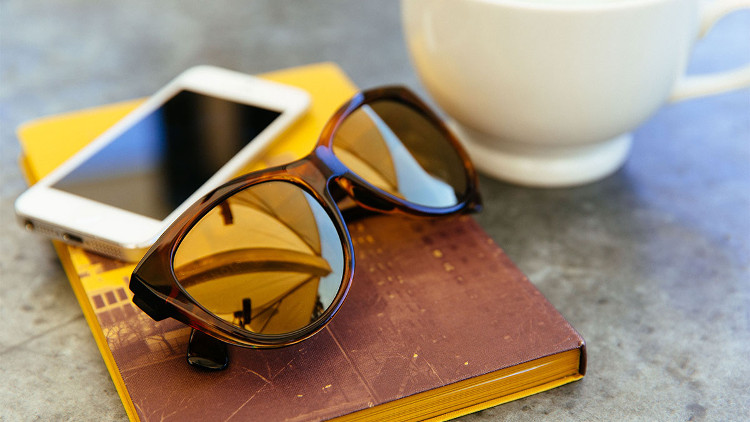 Optics:
Our favorite part of the Lina style is the clarity the polarized lens brings, hands down. The brilliance of the polarized lens gives your world view a feel as though the view has included flash, but absolutely no glare. Sunny days without a cloud was the weather of most days we tested out the pair, and even on overcast days, the pair came in handy to take any strain off our eyes. The Polarized SR-91 is also polycarbonate shatter resistance, an important feature for a pair of sunglasses that promises to take you from casual activities to sports. No surprise here, the SR-91 lens offers 100% broad spectrum UV protection.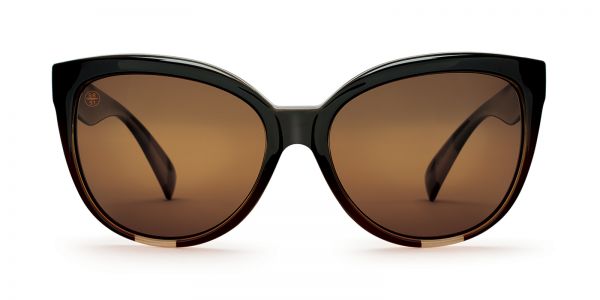 Value & Durability:
As impressed as we were with everything that the Lina has to offer, priced at $229 these sunglasses are definitely on the more expensive side, even when it comes to polarized lenses. But as with most things under the umbrella of "You Get What You Pay For" these puppies endured countless smudges and at least a dozen accidental drops, and STILL managed to be like new after a brush with a microfiber cloth. Bottom line, if you can keep from the number one threat to the longevity of high-quality sunglasses (losing them), you'll be wearing the Lina design for many years to come.
Buy Now: $229 or to learn more, go to: Kaenon.com
Kaenon Lina - Sunglasses Review
Comfort, style and amazing optics... what more can you really ask for? These shades are awesome. The price tag however, that's not the easiest pill to swallow.
The Good:
Amazing clarity
On trend yet classic design
Super comfortable and super durable
The Not So Good:
In the 'very expensive' price range for sunglasses
Sunglasses by nature are highly susceptible to loss