When it comes to finding the right jacket for riding, there are several key factors to consider. Style, comfort, and protection are all at the top of the list when it comes to the Joe Rockets Classic '92 Jacket. We were looking for a clean and classic look, and found it in this Hand-Picked Cowhide Jacket. Let's break down why we think the Classic '92 Jacket should be an essential part of your riding gear collection.
Key Features:
Top stitched drum dyed cowhide
Armor pockets
Removable quilted full sleeve liner
2 inside utility pockets
5 exterior pockets
Adjustable neoprene-lined collar
Adjustable waist and cuffs
1.5″ Storm flap at main zipper
YKK® zippers through-out
External zippered key pocket
Joe Rocket Classic '92 Review Breakdown
Design: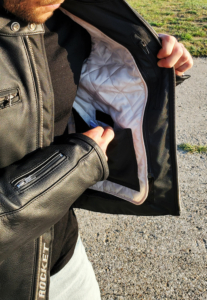 Besides the obvious freedom and pleasure that come with riding a motorcycle, let's face it… part of the reason we choose to ride motorcycles, is because it just looks cool. Depending on your version of "cool", the style you choose depends on your taste (or at least what you think is "cool"). For myself, I was drawn towards the classic look of this
Joe Rocket Jacket
and really appreciate the clean look and functional design that comes with it. Working from the top down, the neoprene-lined madarin collar is adjustable and has two separate snaps to find the right fit. The shoulders have a nice subtle single top stitching that help provide that clean look in this classic style. The two stripes across the upper sleeve and along the back help add a nice highlight and contrast. On the flip side, there are pockets for optional armor located at the shoulders, elbows and back. There are three zipper pockets (two along the chest, one on the right forearm, and two along the sides) for added item security. You can adjust the cuffs and waist using the two button strap and even remove the zip-in quilted full sleeve liner. The liner is lightweight and easy to remove and re-install. It also adds another layer of warmth and comfort when riding in colder temperatures. Plus the 1.5″ storm flap at the main zipper helps to keep your body warm and dry in not so ideal weather. There are a few different color options for this jacket. The colorway options are: Black | Cream, Black | Orange, Brown | Orange.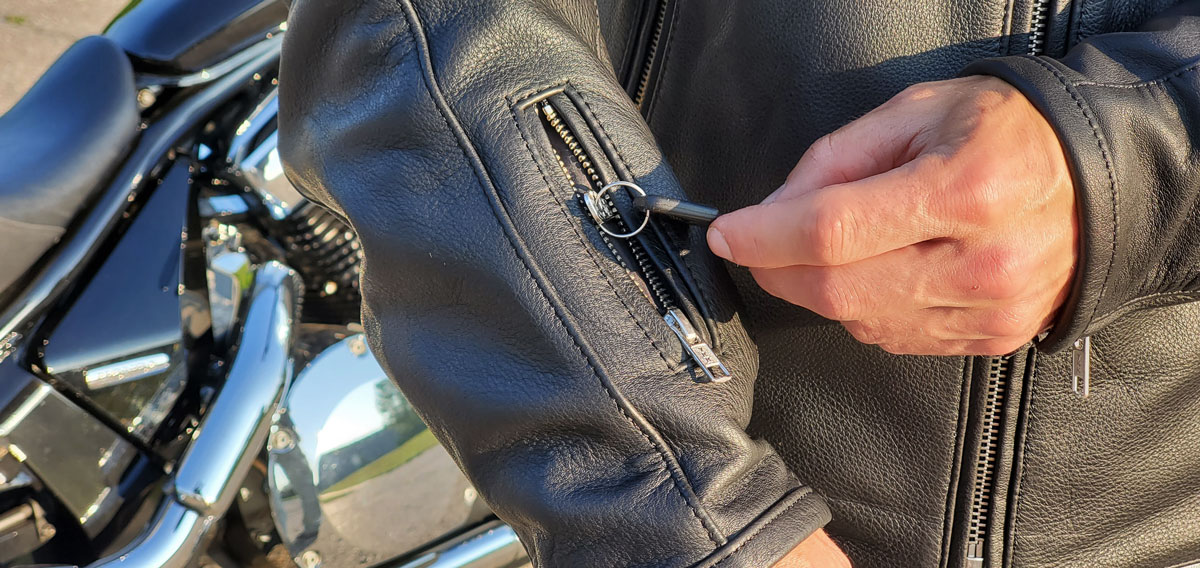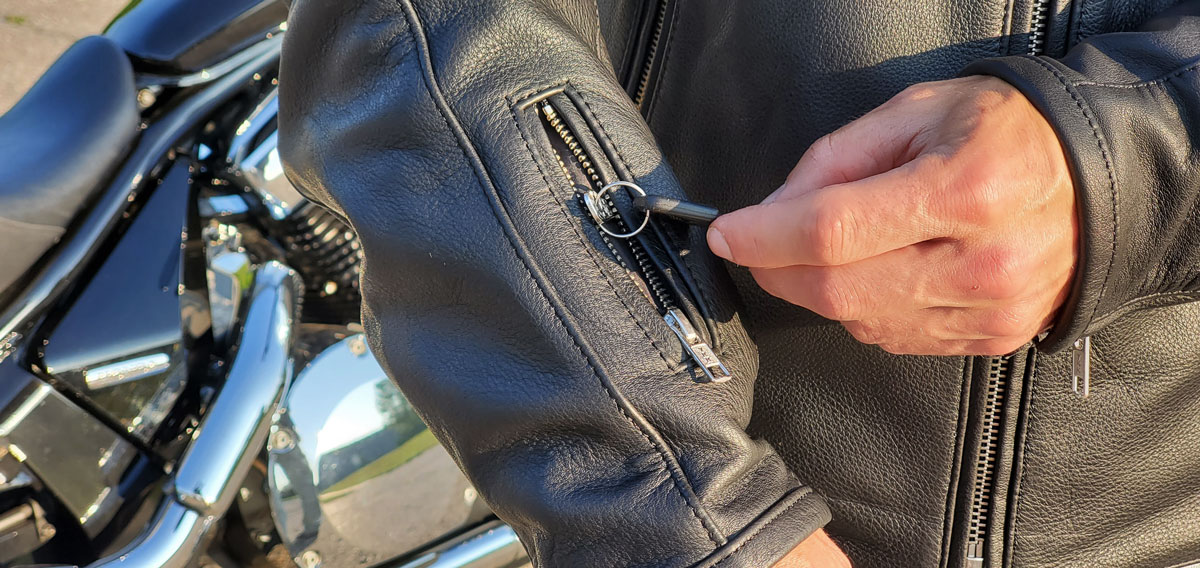 Performance & Durability:
I'd like to update this review in a couple months after a few hundred miles of riding, but over the last several weeks, it has held up great. Luckily I haven't had any spills, but I would assume this jacket would help bare some of the pain across the pavement if that ever happens (knock on wood it doesn't). As far as the overall performance, it is great for cooler temperatures. I tried to wear it on a hot day, but because there are no real venting options, it was just too warm to wear for longer periods of time. However, it's still nice to pack in your saddlebag or backpack and have it ready for when the sun goes down during a nice cool night ride.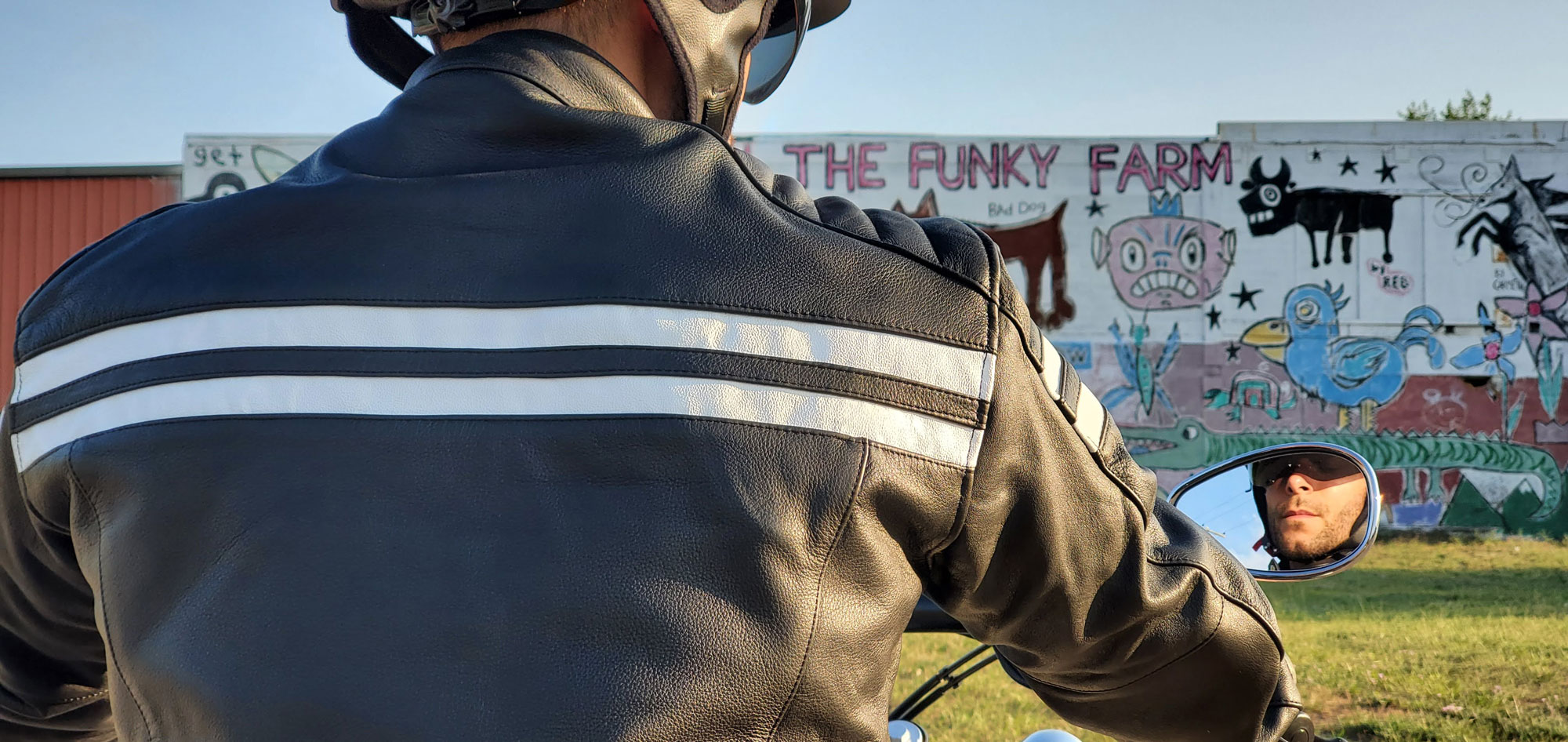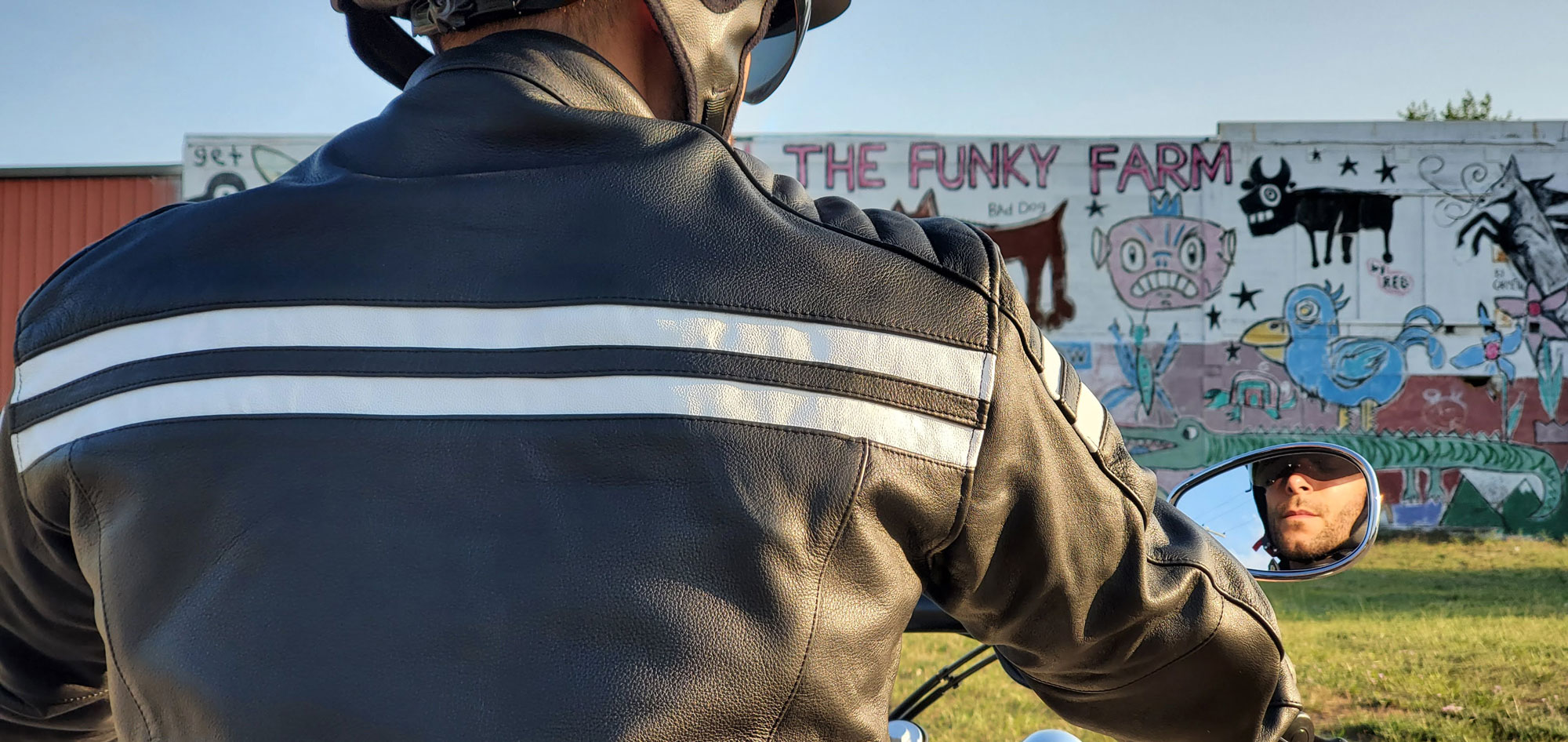 Comfort:
Like most motorcycle jacket's that are made of genuine leather and come "armor ready", you can assume there is a good amount of stiffness that comes with them to help keep the shape. While there is some degree of a "break-in" period that comes with this jacket, there is still a comfortable amount of moveability right from the package thanks to the hand crafted relaxed, casual fit. The sleeves were a tad long for my arms, but the added length proved useful when stretching out and cranking the throttle back during a ride. The only area that I wish I could have adjusted more was the waist. Because there was still a good amount of stiffness when I sat down, the belly and chest area stuck out because the waist was a little snug while sitting. If there was a way to unzip and relieve some tension in the waist, I think the rest of the upper jacket would rest more naturally. Hopefully with time, the jacket will mold around my body and allow for some better comfort.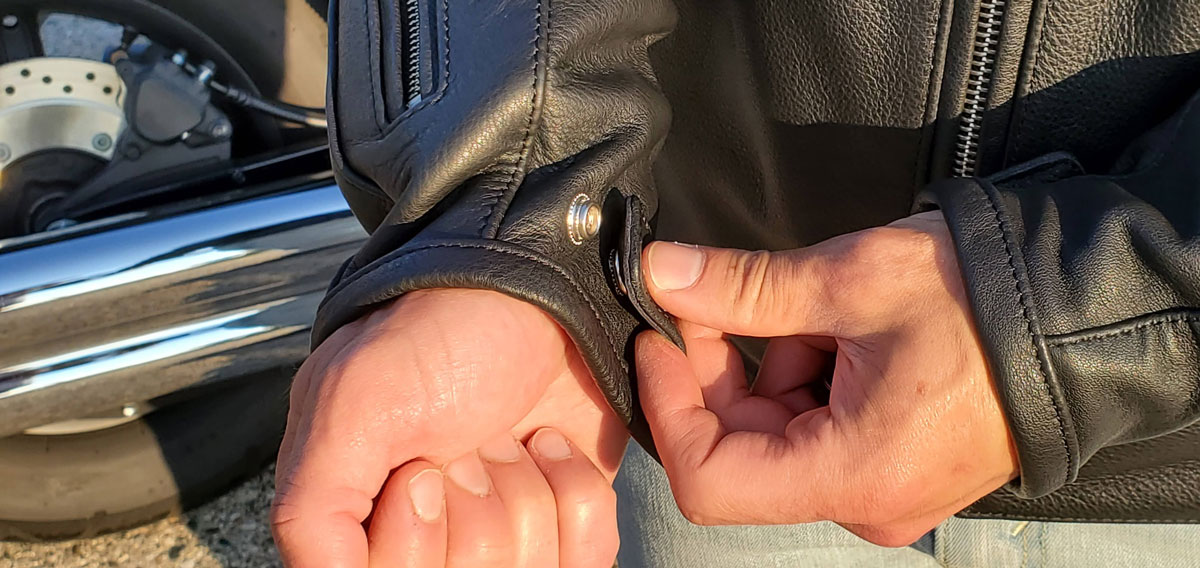 Value:
Considering that most decent genuine leather jackets start around the $300 range, the Joe Rocket Classic '92 Jacket packs a ton of features and style in for just $319.99. If you're looking for a stylish and genuine leather jacket to compliment your ride and yourself, then I would highly recommend the Rocket Classic '92.
Buy Now: $319.99 or to learn more, check out: joerocket.com
Joe Rocket Classic '92 - Motorcycle Jacket Review
The Joe Rocket Classic '92 is a solid jacket to have if you want that clean look, functionality, and protection while you ride.
The Good
Armor ready pockets
Plenty of pockets
Adjustability