W hen it comes to Bluetooth speakers, JBL consistently provides some of the best options on the market. Recently, they released the JBL Xtreme 2, replacing the original Xtreme model. The Xtreme was a very good speaker so JBL decided up the ante and pack a bigger punch with Xtreme2. JBL upgraded the drivers so you can get the big, bold and beautiful sound that you crave. This speaker is built to host your next for party because of its omnidirectional sound that puts the music in every corner of the room. Recently JBL sent over the Xtreme 2 and it quickly became a go-to Bluetooth speaker around the office but read on for the full review breakdown to get the full story!
JBL Xtreme 2 Bluetooth Speaker Review Breakdown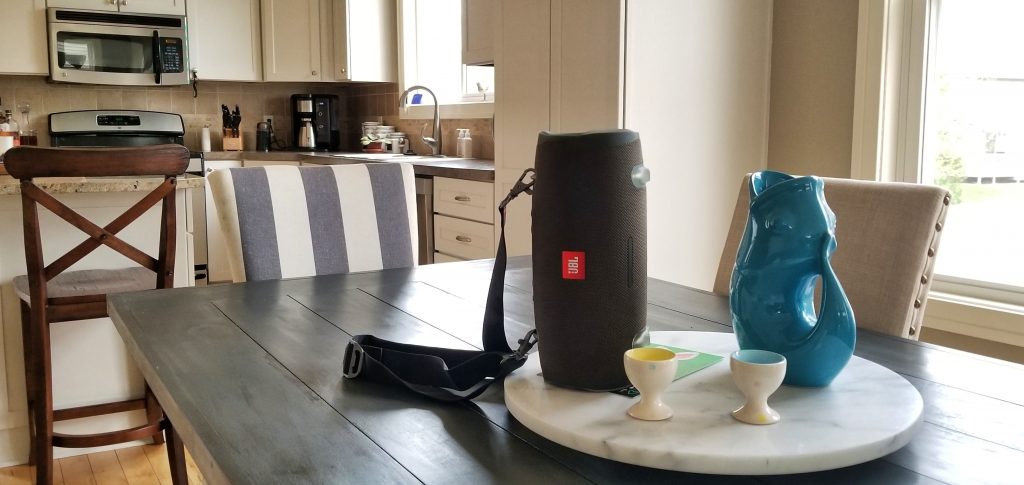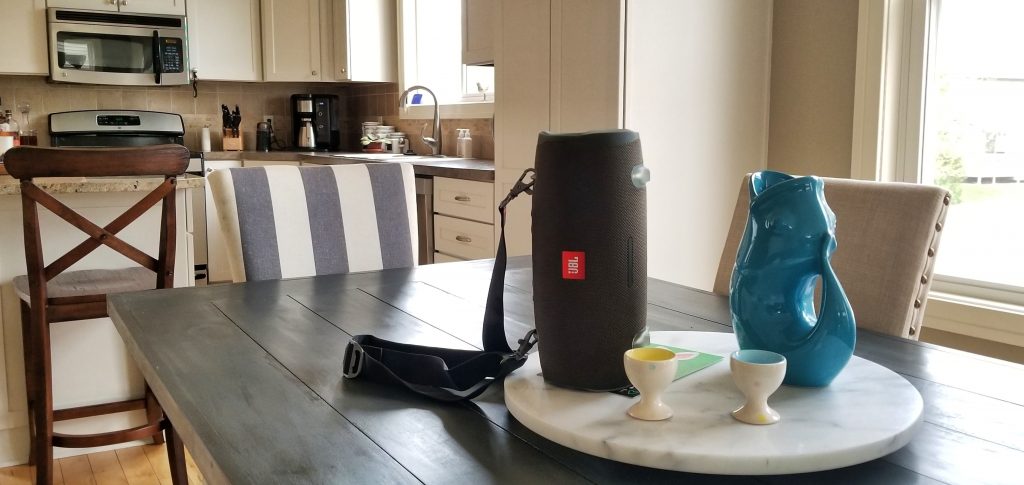 Design:
At first glance you can instantly tell this speaker is from the JBL lineup. Most JBL speakers tend have the similar tubular design. The Xtreme 2 is designed to be your new ultimate portable Bluetooth speaker that effortlessly delivers dynamic and immersive stereo sound. The speaker is features four drivers, two Bass Radiators and a rechargeable 10,000mAh Li-ion battery supporting up to 15 hours of playtime. This portable speaker is the second largest in the JBL lineup, with the largest being the Boombox.
The speaker is IPX7 rated, featuring a waterproof design that is built to take a beating. Together with JBL Connect+ it can link more than 100 JBL Connect+ enabled speakers to enhance your listening experience and making the party even bigger. The speaker features integrated carry hooks, a durable metal base, and also features an added bottle opener on the shoulder strap adding for added convenience.
On top of the Xtreme 2, there's a set of rubberized buttons to control volume, power, and Bluetooth sync. The back has a waterproofed port that hides the charging port, a 3.5mm audio jack, and a USB-out plug for added convenience and charging other devices while you're listening to tunes.
Acoustics:
JBL's higher-end speakers always seem to produce quality acoustics. It may increase the cost a bit but when you can combine portability with good sound, it's worth it. We have gone hands-on with quite a few JBL products over the years, you can see them all here, and we feel the Xtreme 2 is right up there with the best of them in terms of sound quality. Since the original Xtreme, they have upgraded the drivers. This helps deliver bigger, fuller sound with an improvement in the amount of bass than its predecessor.
The Xtreme 2 does have better acoustics than the original, though it was not nearly as good as a the JBL Boombox that we reviewed last year. The sound can get very loud on this, but it is not as loud as the Boombox. Decibel testing found that the Xtreme 2 to registers at an impressive 72-75 decibels at full volume. For comparison, the Boombox came in around 78-82db. Both deliver plenty of sound but what we really enjoyed was the absence of distortion with the volume maxed or nearly maxed out. (We like to party!) Surprisingly, the quality remained crisp and clear. When we did experience distortion of the acoustics, it was most notable on the instruments. The Xtreme 2 did seem to shine more instrumental forward music and provided an surprisingly immersive sound for a portable speaker. While we enjoyed the instrumentation, the X2 doesn't do as well with vocals in our opinion. However, heavy bass on hip-hop tracks sound awesome, vocals often have a restrained feel to them. It doesn't sound bad per se, just more mellow and subdued than we would have expected. Overall, the sound quality is excellent and will more than rock your next house party.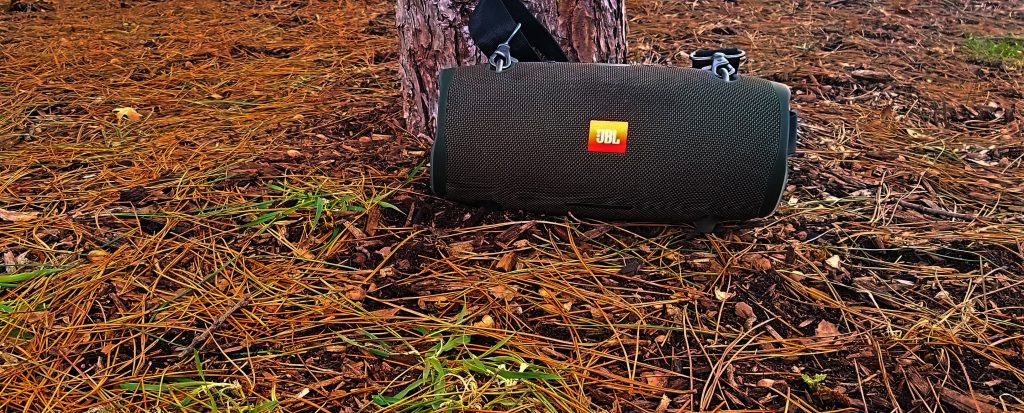 Battery Life/Bluetooth:
The JBL Xtreme 2 touts itself as offering 15 hours of continuous playback and once again JBL is not joking! One of our favorite things about JBL is that they don't fib when it comes to battery life. They tend to be dead on with their battery life estimates. Sometimes we would forget we actually have to charge it because it is so rarely needed. Then that random time comes when you turn it on and it's dead and you remember that it does occasionally need a charge.
Bluetooth connectivity was as simple as it gets to set up. Then when you use the speaker again it recognizes your phone and you are powered up and ready to go in seconds. The Bluetooth range was about 30-35 feet with no barriers in the way. Down to about 20-25 feet if walls or other structures were in the way, which is plenty. Your phone will most likely be near the speaker as you will be charging it as you listen to your tunes. The speaker will outlast your phone, no question.
Value:
Priced at $219.95, we feel the JBL Xtreme 2 delivers great value. This speaker is built tough, very rugged and can't take a beating on land and in water. If you are looking for that tailgate speaker to pump up the party. Or maybe to spice up your backyard pool party. This speaker is meant to spread the tunes. If you are looking for something smaller or more portable, this might not be the best option for you. However, JBL makes a lot of options and sizes. While $219.95 may feel pricey, it is a solid speaker in a good size. If you need something bigger, then you should consider the Boombox. The Boombox really is one our favorite speakers out there. If you need a solid producer with big sound, the Xtreme 2 won't let you down.
Buy Now: for $219.95 or for more info, head over to: JBL.com
JBL Xtreme 2 Bluetooth Speaker
If you like full immersive sound that will keep your party rocking until the early hours, then the JBL Xtreme 2 deserves your attention. With upgraded drivers from it's predecessor you will feel the music in your chest with this model. Designed to be durable and waterproof you can take the speaker anyone with the shoulder strap for easy portability. If you need a solid, dependable speaker with great sound, then you found it.
The Good
Excellent battery life
Nice size with great portability
Instrumental music sounds amazing
The Not-So-Good
Would prefer a little bit more volume
vocals take a backseat to the instruments