For running enthusiasts, the annual Hoka One One Clifton release is widely anticipated as maximum comfort shoe-seeking athletes compare subtle changes from the prior year Clifton.  To running outsiders, the Clifton's outward appearing high soles (30mm heel stack) may seem off-putting or reserved for Dad's long Sunday walks with Fido.  While these assessments may be fair, in its sixth release the Clifton 6 has become known as one of the most comfortable road runners on the market and has staked its claim as a serious game-changer among running shoes.  The Busted Wallet team decided to put the Hoka One One Clifton 6 to test, and here's what I found over the first 100 miles in the shoe:
Key Features:
Embroidery reinforcement reduces layers and offers support and midfoot lockdown
Reinforced eyestays provide increased durability
Early stage Meta-Rocker offers a smooth ride
Full compression EVA midsole provides signature HOKA ONE ONE® cushioning
Moderate heel bevel gives a smooth transition
Flat-waisted geometry provides inherent stability
Full ground contact design
Strategic high-abrasion rubber zones to reduce weight
Hoka One One Clifton 6 Review Breakdown
Design:
It's no secret that the high heel stack of Hoka One One's Clifton 6 is going to limit its chances of winning the 2019 shoe beauty pageant; nor was its appearance designed with that in mind.  Momma always said, 'it's what's on the inside that counts!'.  And Momma is always right!
Immediately upon opening the box, you'll notice the high stack height of 30mm in the heel and 25mm in the forefoot.  But the comfort (explained below) offered by these shoes is worth every millimeter!  The high stack height will trick you into thinking this is a heavy, clunky shoe, but that is far from reality.  The shoe is surprisingly lightweight at only 9 ounces in Men's size 9, slightly less than last year's Clifton 5.  Also, the Clifton 6 is offered in nine different color schemes ranging from basic white to eye-popping color matches, so there are ample choices to find the Clifton 6 that fits your style.  Furthermore, the rocker design of the sole did feel a little awkward at first, but after only a half mile into the first run it quickly became an afterthought as I was enjoying the overall ride of the shoe.  One minor feature that left me stumped was the long length of the laces.  Even when utilizing all eyelets and double-knotting the laces, they still seemed a bit long.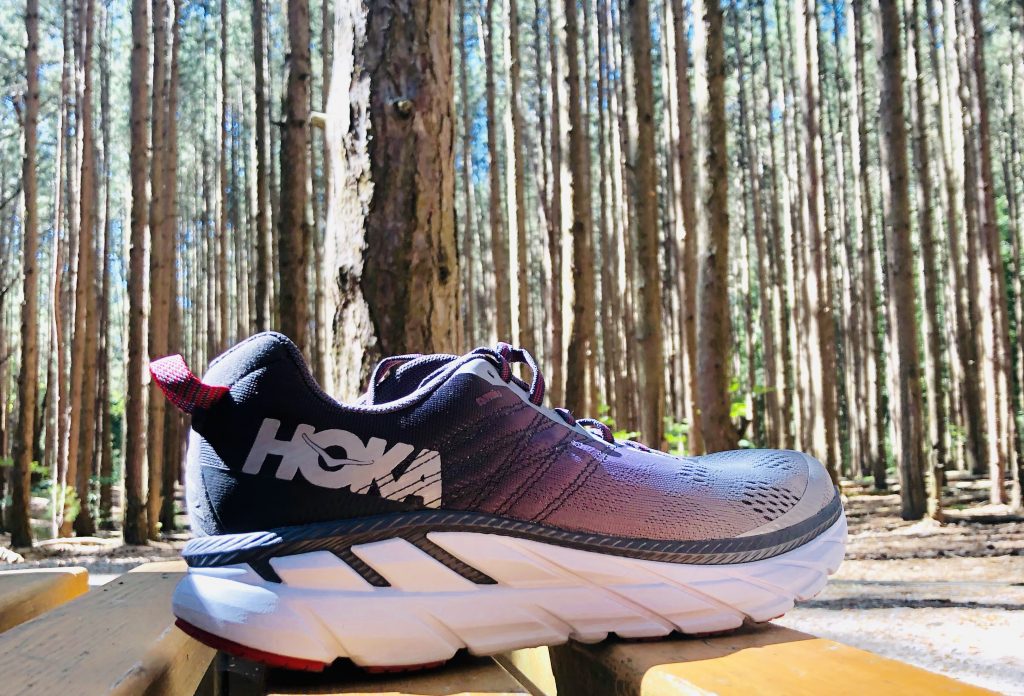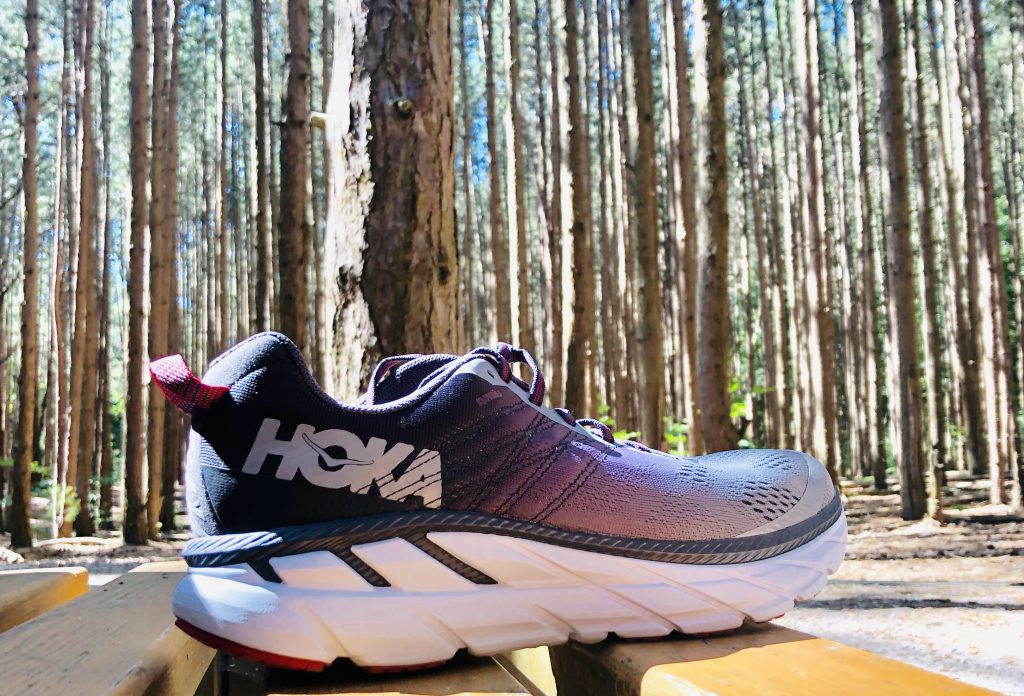 Comfort:
'Walking on clouds' is probably an overused phrase by the salesmen at your local running store to describe running shoes designed for peak comfort.  However, the Clifton 6 might be as close as you can get to sinking your feet into a plush cloud.  Right out of the box, the shoes fit like a dream.  After taking only a few steps in the Clifton 6's, I understood the hype around the comfort of these shoes.
As a longtime runner, I've grown frustrated with running shoe manufacturers that do not provide adequate spacing in the toe box.  The Clifton 6's toe box perfectly secured my piggies while giving them some room to roam on longer runs – exactly what I look for a mid to long distance shoe.  My midfoot felt secured by the flexible mesh upper reinforcement for adequate responsiveness. Further, the light mesh upper provides great breathability to the entire foot.  And most importantly, the Clifton 6's notable thick foam undersole provides the ultra soft landing that runners have come to expect from the Clifton, without being squishy.  The Clifton 6 exceeded our expectations in this regard as one of the most comfortable runners we've ever tested.  With any highly cushioned shoe, we're always concerned that the cushioning is taken too far and it begins to feel like running in sand after a few miles, but that wasn't the case with the Clifton 6.  Throughout the testing, the cushioning was consistent and enhanced the comfort through the foot and legs.
Performance:
As a mid to long distance shoe, I couldn't be more pleased.  While gaining immense comfort over other running shoes, I didn't feel like I was sacrificing speed on mid to long runs.  In fact, it feels like the added Comfort through my feet and calves aided recovery times and performance in subsequent workouts.  I personally logged some of my best workouts in years on these shoes.  However, I wouldn't recommend these for your track-day workouts.  Inherently, the cushioned focus shoe is going to sacrifice the shoe's overall responsiveness.  Overall, the Clifton 6 is perfect for days on the roads and modest trails.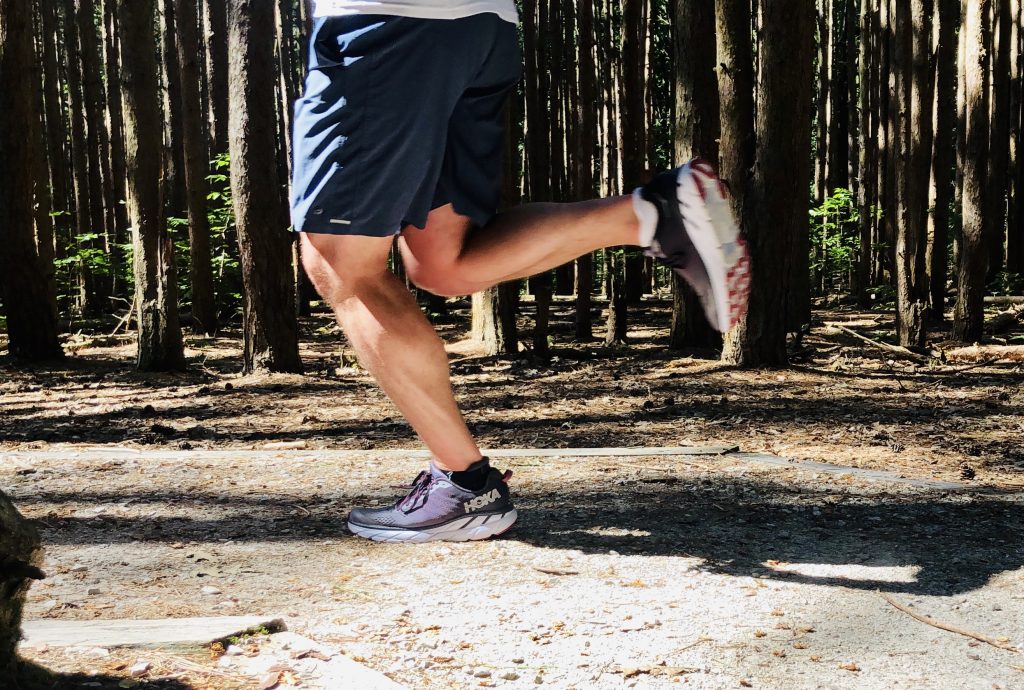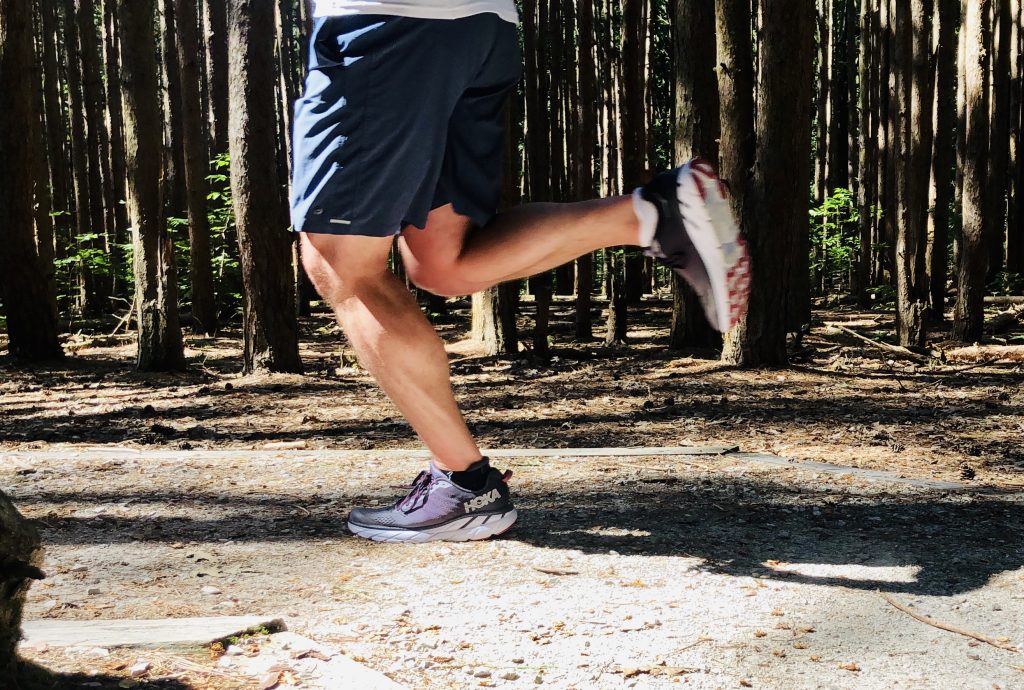 Durability:
After about 100 miles of hitting the road with the Clifton 6's, we've been pleased by the expected amount of tread wear and no signs of wear to the upper mesh or laces.  With these lightweight high rockers, we were worried about the flex points in the mesh, but they are holding up very well.  We often see faster general wearing on lightweight runners, but the Clifton 6 is holding strong after the first 100 miles.
Value:
After taking these foot pillows out a few times, I found myself thinking that I would pay double the amount I've paid in the past for shoes made by other top running companies.  They are simply that comfortable.  If you're a daily runner and fall in love with these like I did, at only $130/pair you could consider buying two pairs and rotating them between days.
Buy Now: $130 or to learn more, go to: HokaOneOne.com
Hoka One One Clifton 6 - Fitness Review
I was very pleased with the overall ride of the Hoka One One Clifton 6. For runners seeking a maximum comfort shoe, without sacrificing for a heavier shoe, the Clifton 6 is an excellent choice at a great value. Give these shoes a try for your mid to long distance runs and leave us a comment to tell us what you think!
The Good:
Maximum comfort
Surprisingly lightweight
Excellent overall value
The Not So Good:
Not ideal for speed workouts
Laces are too long