Born from the fighting spirit of the Nepalese warriors, Gurkha Cigars have become known as one of the top-tier offerings in the cigar world. From their rare blends to their everyday smoke, these flashy sticks offer a wide range of flavor profiles and styles. The Gurkha Cellar Reserve 18 Years is a stunning pinnacle of this brand. Following their motto of rich, bold, and decadent layers of flavor, the Cellar Reserve is something to be relished and given plenty of attention.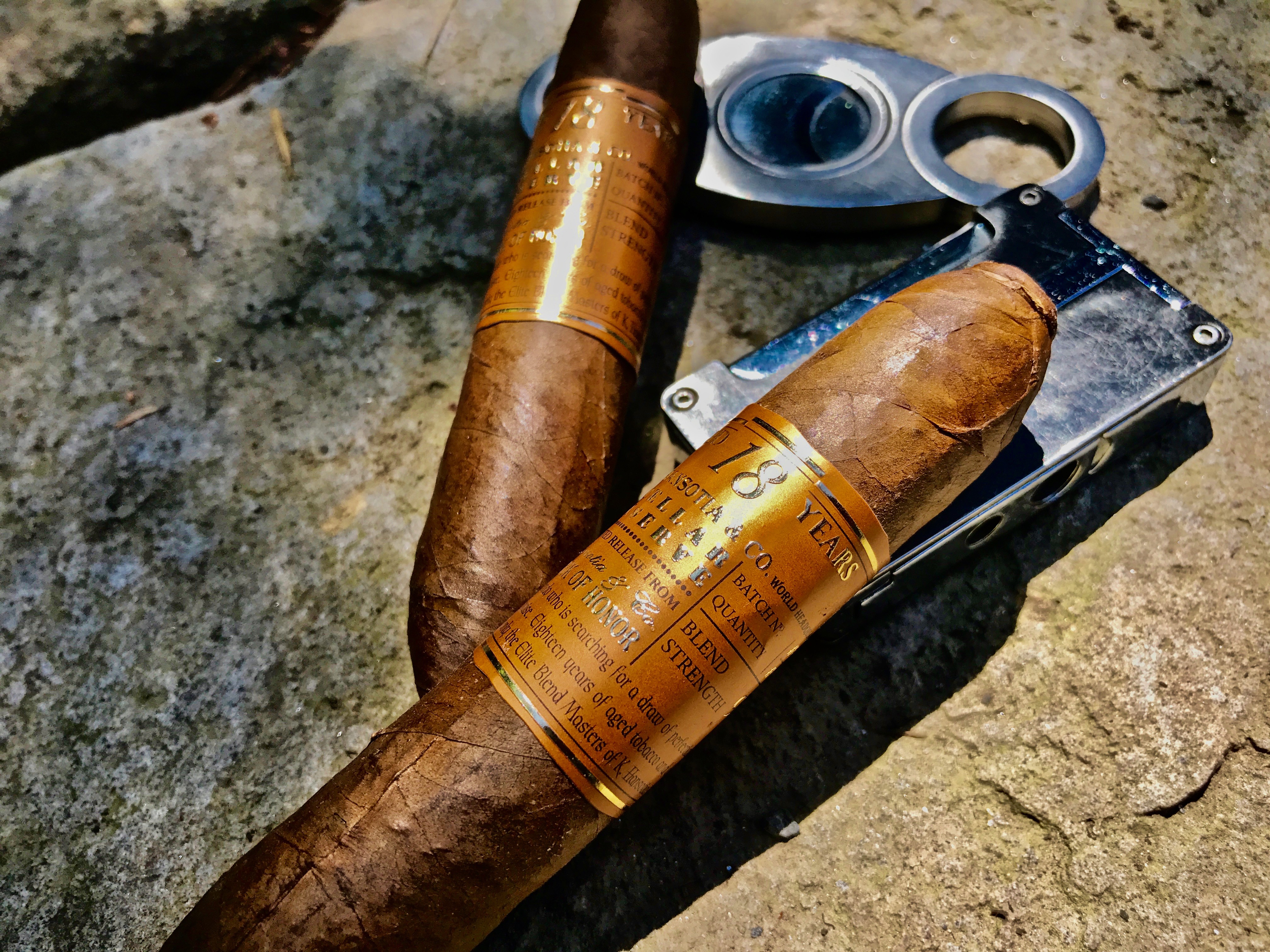 "Steeped in legend and history, the Gurkha cigars, created more than a century ago has been reborn and today is one of the most famous brands of luxury cigars in the world. Having extraordinary quality and premium blends of tobacco, Gurkha is known for limited release and rare tobacco products with outstanding and artistically-oriented packaging."  
What's Inside:
Wrapper: 

Corojo

Binder: 

Dominican

Filler: 

Dominican
Gurkha Cellar Reserve 18 Years Breakdown
Construction:
This is a masterful blend of rare and older tobaccos that come together with an expert's touch in a Corojo wrapper. The Dominican Binder and Filler offer a rich, layered smoke while adding a touch of spice to every puff.
"I partnered with our blenders to search for the rarest tobaccos we could find and stumbled upon this 18-year old Corojo wrapper and blend. There was only enough to make 100 boxes of each size initially, and we couldn't be happier with the outcome. In fact, at this very moment we are searching for another rare blend for next year," -Kaizad Hansotia, Owner Gurkha Cigars 
Draw:
After cutting the tightly wrapped Pigtail end, the draw was a touch hesitant at the beginning, but as the Cellar Reserve began to burn, it slowly opened up into a delightfully easy draw. For what started off with a little pull-back, this cigar showcased the high-end construction you'd expect from a much more expensive cigar.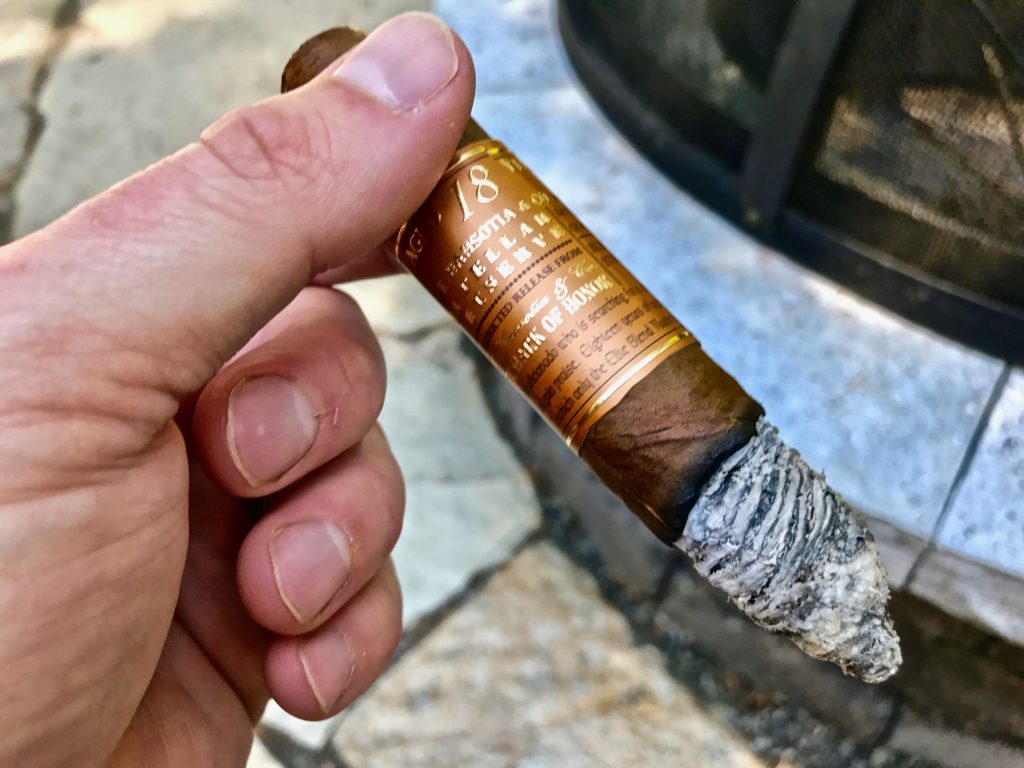 Burn:
Even and consistent, the burn showed off the true quality the Gurkha brand. The smoke needed only minor corrections as the hour-long experience unfolded. The Corojo wrapper provided the perfect vehicle for a relaxing, slow burn that allowed for the flavors to truly mature and evolve with every puff.
Aroma:
Prelit :
Lit: 
Milk Chocolate
White Pepper
Almonds
 Flavor:
Chalk-full of balancing flavors like spicy white pepper and rich buttered almonds, the Cellar Reserve is a cigar made for cigar lovers. The unique shape offers a differing draw and burn with each stick, while the flow of air dictates what flavors emerge from the tobaccos. Hugging the border between medium and full-bodied this cigar speak to a wide range of pallets and unique cigar qualities. From the sweet notes of the brittle to the bold coffee elements, the Cellar Reserve has aspects that will call to an expansive cigar demographic.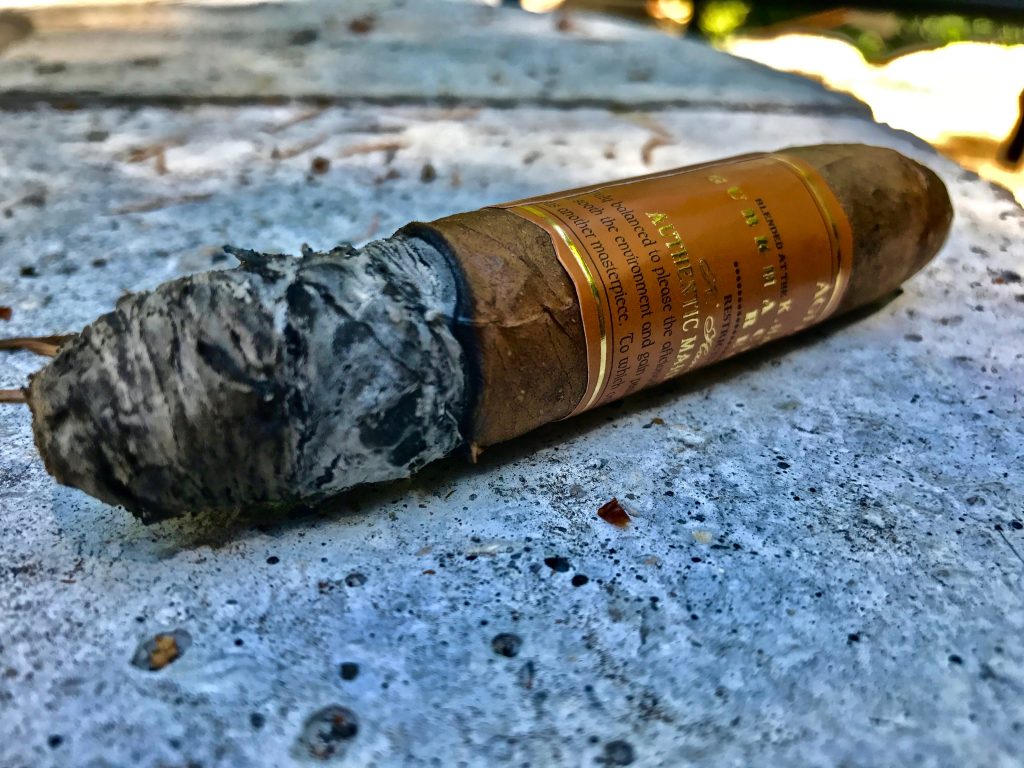 Value:
Hovering just above $5.00 a stick there is no way this should be passed up, and if you can find them, then buy them. I'm not usually one to bargain shop or tell another smoker how to spend their money, but for the price, The Gurkha Cellar Reserve 18 Solara style comes in at the top of the group.
The Gurkha Cellar Reserve 18 Years
Outstanding smoke that smokes like a much more expensive cigar
The Good:
Wonderful flavor
Beautiful aromas
Well constructed
The Not So Good:
Burn needed minor corrections