Developed for smokers who want to take their stogies on-the-go while keeping them protected and fresh, Graphic Humidors are high-quality cigar travel cases built tough from lightweight, yet sturdy aluminum. The inside of each Graphic Humidor is lined with Spanish oak, the cap has an integrated o-ring (for a water tight seal), while a built-in humidifier keeps cigars ready to smoke at a moments notice. Not to mention they're 100% customizable – making them an ideal option for just about any special occasion or the best business gift you've ever sent/received. In fact, the good folks over at Graphic Humidors sent us a travel case with the Busted Wallet logo emblazoned across the face. Nice touch boys!
If you smoke cigars and like to travel there are only a few options to choose from to get your stogies from point-A to point-B while keeping them fresh. My personal favorite for keeping it cheap in a hurry is the old ziplock baggy trick – put a damp piece of paper towel in the baggy along with your cigars and presto… you've got a makeshift humidor. There are also plastic travel cases out there too. The only problem either of those options is the fact that your cigars are never really protected. And that's where the Graphic Humidor steps in with its highly durable aluminum body.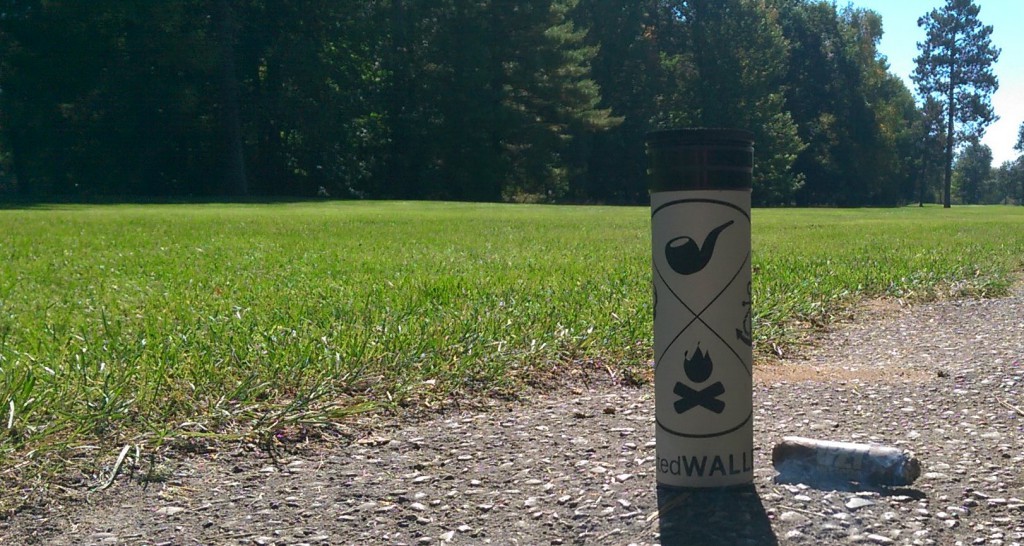 Key Features:
Pixodize process graphics, Blasted Matte or Polished Bright Finish
Full high-strength aluminum body, sealed base cap and screw-on end cap
Integrated O-ring creates a waterproof seal and ensures maximum freshness
Humidrole Humidifier on inside cap can be reactivated with water as needed to maintain optimal humidity level; attached with hook-and-loop fastener for easy removal and reattachment
Lined with aromatic Spanish Cedar, a natural insect repellent
Specs:
2-1/4" diameter x 8" high
Holds up to four (4) 48-ring-gauge x 6-3/4" cigars
Graphic Humidors Review Breakdown
Design:
Simplicity and functionality together in design is rarely achieved. The Graphic Humidor is a fine example of both. At the end of the day this travel humidor is nothing more than a sturdy metal tube with an air tight cap, Spanish oak within and a humidifier to keep your cigars fresh. When traveling with cigars, what more do you really need? The answer is simple… nothing.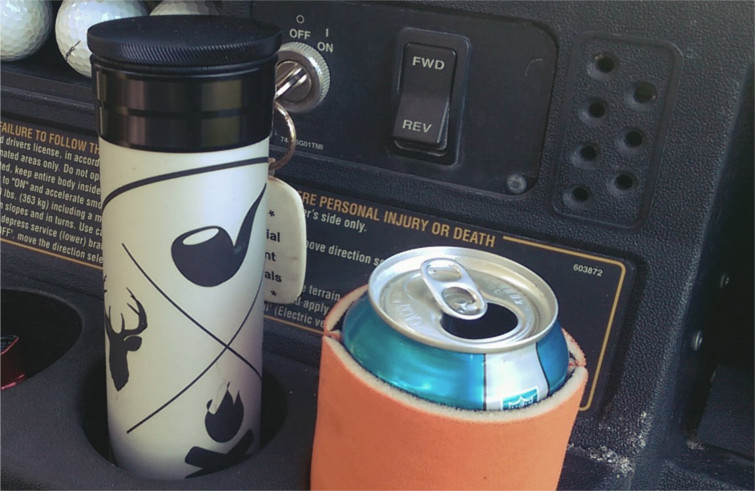 As far as the graphics go on the Graphic Humidor, we were actually pretty impressed. Our demo case came with a custom Busted Wallet logo that stretched across the entire width of the cylinder. The matte finish is excellent and the graphics really pop. From a design perspective this travel case is top notch. Not to mention it fits almost perfectly into the cup holder of any golf cart.
Build Quality: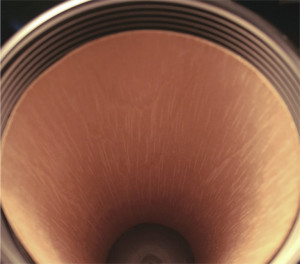 We can't quite classify this bad boy as bombproof, but it's got to be pretty damn close! If you're looking for a travel cigar case that will 100% protect your sticks, the Graphic Humidor is the right choice. Its aluminum build is ridiculously strong. The cap is made of thick aluminum with nurls for easy opening/closing and the cap's threads are beefy too.
Overall, this case is seriously strong. You can drop it, kick it, sit on it – or even run it over with a golf cart (we just had to know) and it will not break. The outside might show some scratches and scuffs, but that's ok – because when you open the case you'll find your cigars are in one piece and ready to smoke.
Humidification:
With a humidrole humidifier slightly larger than a quarter, we weren't sure how well this humidor would work for keeping cigars fresh, but from our experience over the past three weeks I can tell you it actually works quite well. After one trip camping and another weekend trip golfing this travel case kept our cigars from drying out or loosing moisture.
Unfortunately Graphic Humidors don't come with a Hygrometer to tell you the exact humidity level, but if you saturate your humidrole humidifier before each use, you'll have no problem keeping an adequate humidity level for a week long trip.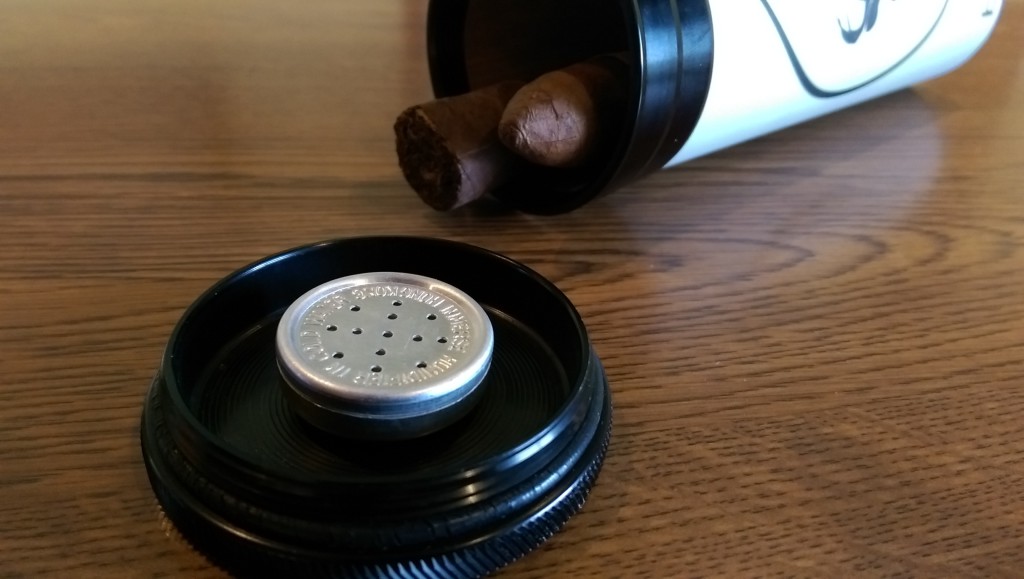 Value:
Priced at $49.95 to use your own custom design, and $39.95 to choose from one of Graphic Humidors designs this cigar travel case is worth every penny and might even be under-priced in our opinion. The build quality is second to none and the graphics are outstanding.
Graphic Humidor - Gear Review
If you're in the market for a seriously strong, durable and dependable cigar travel case look no further than Graphic Humidors. We can't get over the build quality, which is outstanding. The ability to have your own custom graphics printed on the face is also a huge bonus. If keeping your cigars protected is a priority we highly recommend getting yourself a travel humidor from the guys at Graphic Humidors.