This is a sponsored post written by me on behalf of Armor All . All opinions are 100% mine.
Here at Busted Wallet we're not restricted to the pavement. Constantly testing everything from camping gear to technology to kayaks to off road vehicles frequently takes us off the beaten path to some pretty dirty places. After reading our reviews you'll also notice that we're all about working smarter, not harder and as luck would have it our friends at Armor All prescribe to the same mantra and specialize in innovative products that give you amazing results without all the elbow grease.
Recently we got our hands on one of their newest products – Armor All Ultra Shine Wash Wipes. As you can probably guess by the name, these wipes were designed to give your vehicle that car wash shine when there isn't a car wash available. Do they work? Well, let's get into it…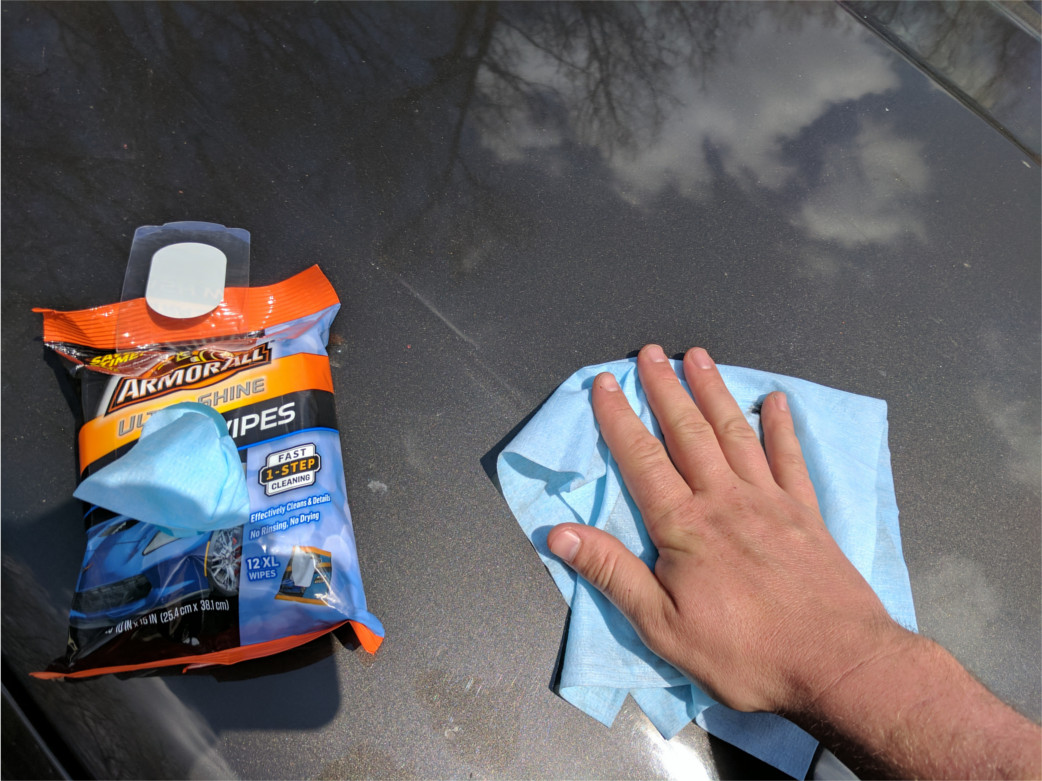 After testing the wash wipes on the dusty trials of northern Michigan, we've fallen in love with them over the past few weeks. Throughout the years, we've relied on Armor All's interior wipes for spills, detailing and quick clean ups before road tripping with friends and colleagues on new adventures, but until now we haven't utilized any of their exterior products. Why? Because we thought that was what the car washes were for! However, there isn't always a convenient car wash around and a car wash isn't always needed for every situation – that's where the Ultra Shine Wash Wipes come in super handy.
Let us count the ways in the past few weeks we've used the wipes… unfriendly birds, bug splatter, mud and of course dust from doing giant donuts in a field up north!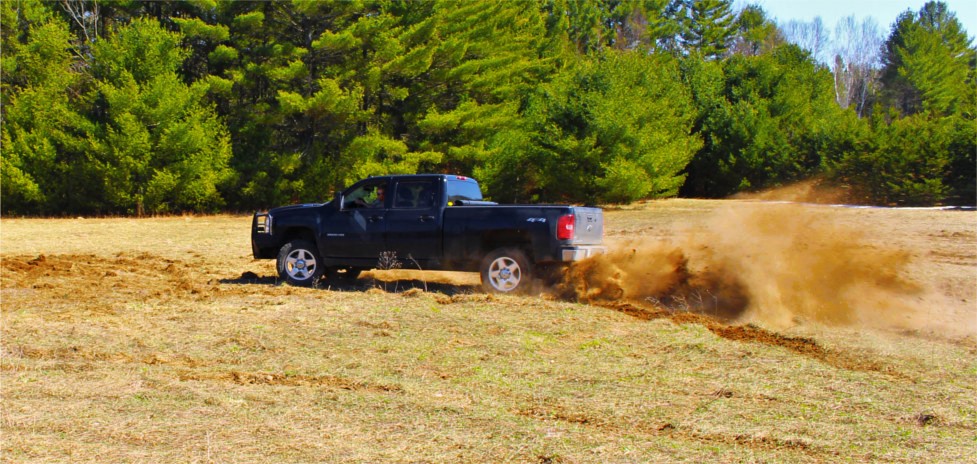 Armor All recommends that you: "use on a cool, dry vehicle. As wipe becomes saturated with dirt, flip or fold wipe to expose a fresh clean surface. Use long, continuous strokes in a straight line to clean and lift away dirt. On windows and on dark colored vehicles, a final buff with a dry, clean microfiber towel will help you achieve an optimum shine. Safe for use on all exterior surfaces of the vehicle."
And we have to agree. Definitely park in the shade when using these wipes! On a hot day, they heat up fast. The heat zaps the moisture out of the wipe and you get much less cleaning time out of the wipe. Beyond that, they clean nice and are made of a durable cloth-like material that doesn't tear easily.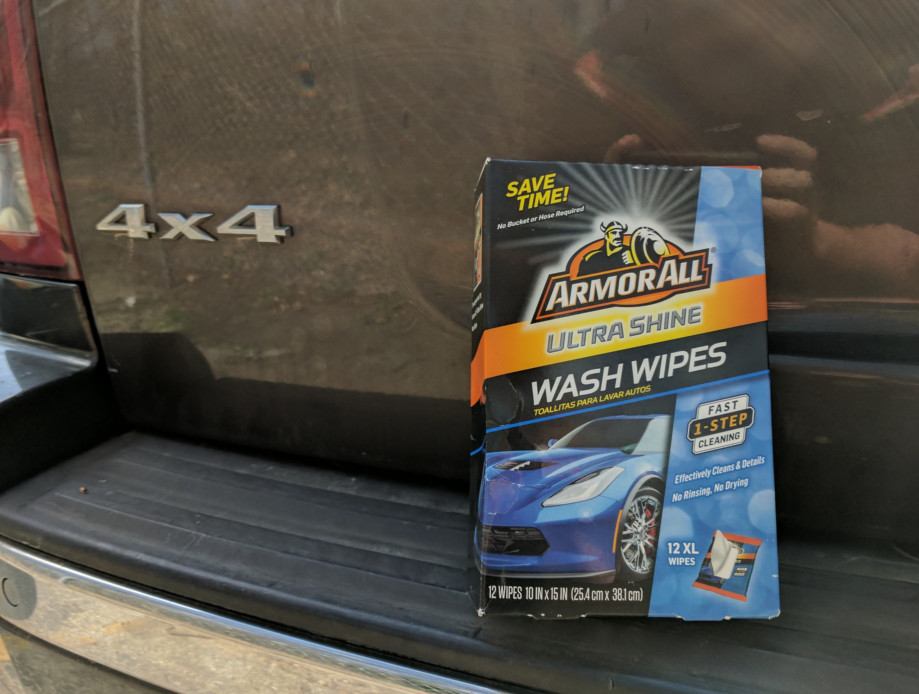 Who do we recommend the Armor All® Ultra Shine Wash Wipes for? Honestly, anyone who cares about his or her vehicle's appearance. A good, thorough car wash is great, but for those times in-between this is the best solution we've tried. You can get your hands on Armor All Ultra Shine Wash Wipes for $19.95 and don't forget to check out the Armor All Ultra Shine Wax Wipes and the Tire & Trim Shine. They also have a slew of other wipes and products for keeping your vehicle looking spotless. The Leather Wipes is one of our favorites.
If you are like us and aren't afraid of getting a little dirty while off the beaten path, but want to keep your vehicle looking fresh we highly recommend checking out Armor All Ultra Shine Wash Wipes next time you're shopping. Heck, Mother's and Father's Day is coming up… they would make a great gift too.