In just 24 hours the boys from Broken Lizard were able to raise $2M large on Indiegogo to fund the filming and production of Super Troopers 2, the sequel to their original cult classic from 2001. If you haven't seen Super Troopers, do yourself a favor and stream it, rent it or steal it, because it is one of the funniest comedies in the past 20 years that you may have never heard of. The jist… Highway cops who don't give a damn, pulling pranks on the unsuspecting while trying to keep their jobs. And (in my opinion) one of the best opening scenes in cinematic history!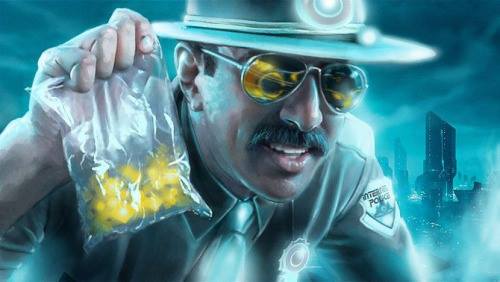 Super Troopers 2 has a script, a director and five returning actors aka "Broken Lizard" themselves. Which includes Jay Chandrasekhar, Steve Lemme, Kevin Heffernan, Erik Stolhanske and Paul Soter. The same guys who brought you Beer Fest, Club Dread, Slammin' Salmon and the re-boot of The Dukes of Hazard.  All they need now is money… and lots of it.
You see, Fox Searchlight has agreed to distribute the film, but that's it. To actually cast, film and edit Super Troopers 2 they needed to raise a minimum of $2 million dollars, which they did incredibly fast! Now they're urging fans to help them raise more money, because in their words: "The more we raise, the more amazing stuff we can put in the movie. More action, more cameos, more shenanigans, and fine, more Farva." And honestly, who doesn't want more shenanigans and more Farva?
I could continue to babble on and on about how successful and exciting this Indiegogo campaign really is, but why don't I shut up and let you hear it from the creators themselves. Check out the embedded video below to help you visually understand exactly why this movie should be made. (Language NSFW)
So now that you know exactly why they need the money here's a list of perks we found to be ridiculously enticing. If you've got some pocket change, love comedy and want to see Farva escape the trunk you'd be supporting a great cause by donating. Here's a few of our favorite perks…
$35 – THE FANDANGO BANGO
You'll get the $10 perks AND: You'll get a fancy FANDANGO MOVIE TICKET* (worth up to $13) to see Super Troopers 2 when it comes out in theaters. Think about that: if you buy your ticket now, we'll use your money to make the movie better. Are we blowing your mind? (This has never been done before: get your ticket before we even make the movie.) AND we'll give you a SHOUT OUT ON TWITTER. We'll either thank you or give you a hard time… your choice!
$150 – ADVANCE SCREENING in CHICAGO, AUSTIN, LA, NYC or SF
Be one the first in town to see the movie with a ticket to our exclusive ADVANCE SCREENING TOUR! We'll stick around for Q+A, and the popcorn's on us.
$2,500 – BATTLE US at BEERFEST CHICAGO
For less than a night of drinking with Lemme, enter a 2-man** team in to compete in our BEERFEST TOURNAMENT in Chicago. Eat, drink and battle your way to the final table, where we will crush your souls. Winners get one of the custom beerpong tables we're building + VIP PREMIERE tickets! Everyone gets custom swag.
$25,000 – THE BEST MAN
Get all of the $200 perks, PLUS: Want all of us as GROOMSMEN (OR BRIDESMAIDS) at your wedding? We'll stand next to you and make you look good, pose for photos, and even bring a nice gift. It's your day, so we'll even wear something nice for you. If you want us to wear something else, we'll consider it, but no taffeta.) We'll even throw in a pair of VIP PREMIERE TICKETS for you and your fiancé.

ALREADY SOLD OUT:
Patrol Car – $35,000
Ball Game With The Guys – $15,000
Be a Director – $12.500
Be an Actor – $10,000
Be a Producer – $10,000
Naming Rights – $4,000
We Call em' Background Talent – $3,500
VIP NYC & LA Experience – $1,250
For the full list of perks head over to SuperTroopers2Movie.com. Here you can find every last bit of info you could have ever wanted to know about Super Troopers 2 and ways you can help fund the production.
Rumor on the street is that the guys filmed 30 digital shorts, one for each day of the crowdfunding campaign, so check back daily to see their progress and new videos. Here's the latest clip…
At this rate, Super Troopers 2 is on track to become the biggest crowdfunded film in history, surpassing the $5.6M that Veronica Mars tallied up in just 30 days a few years ago. The time is Meow for Super Troopers 2!
Update: New and exciting perks are being added daily! As of 4/8/15 they have raised $3.4M