This post brought to you by Field & Stream. The content and opinions expressed below are that of Busted Wallet.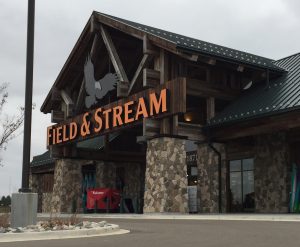 Happy December! The Holiday season is upon us and in full force! It's time to get out there and find the perfect gifts for all of the important people in our lives. Some are easier than others to shop for, and we all know that the extreme outdoor enthusiasts in our lives can be very particular about the gear they take with them for the next big hunt or grand adventure. We were unaware of this until recently, but it turns out that Field & Stream has become more than just a great outdoors publication in these past few years, and now 27 stores have sprung up across the USA. When we caught wind of this, we took it upon ourselves to take an undercover trip to the new Field & Stream store to see what they had to offer.
When we arrived, the parking lot was at about two thirds capacity, just about what we would expect on the first weekend of the shopping season. The store itself is something to behold in comparison to most competitors in the outdoor market. Enormous in scale, and with the Field & Stream logo in huge block lettering across the front of the store, it could not be missed by the passers by. When you enter the store, there's quite a lot to take in. Field & Stream hasn't overcooked the outdoors theme with elaborate displays, but instead has filled the store to the brim with just about every option a customer may need to supply themselves with.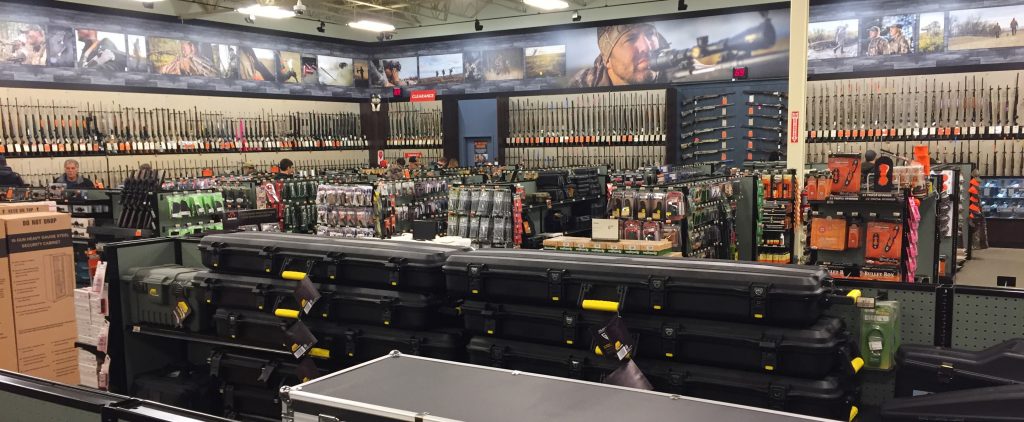 We took a walk through the hunting section first, and the sea of camouflage was impressive indeed! Options were definitely not in short supply at all, and it was apparent that a customer could easily spend an entire afternoon just to take it all in and shop around. After a brief walk through this area, we made our way to the gun section. Again, the options were broad as well as impressive! We took our time looking over all that was available, including handguns, rifles, shotguns, and even a small section of used weapons. As we stood with a few questions on the ready, we realized that the Field & Stream employees were high in demand, causing us to wait a few extra minutes, but once we were able to ask questions they were highly efficient. There were only two employees behind the counter, and one of them was in the back most of the time, more than likely checking on something for a customer. While we grew a bit impatient in line for our turn, we did observe the way the other customers were treated, and we were impressed. The employees were well informed about the available products, and gave a lot of options to the customers depending on their needs.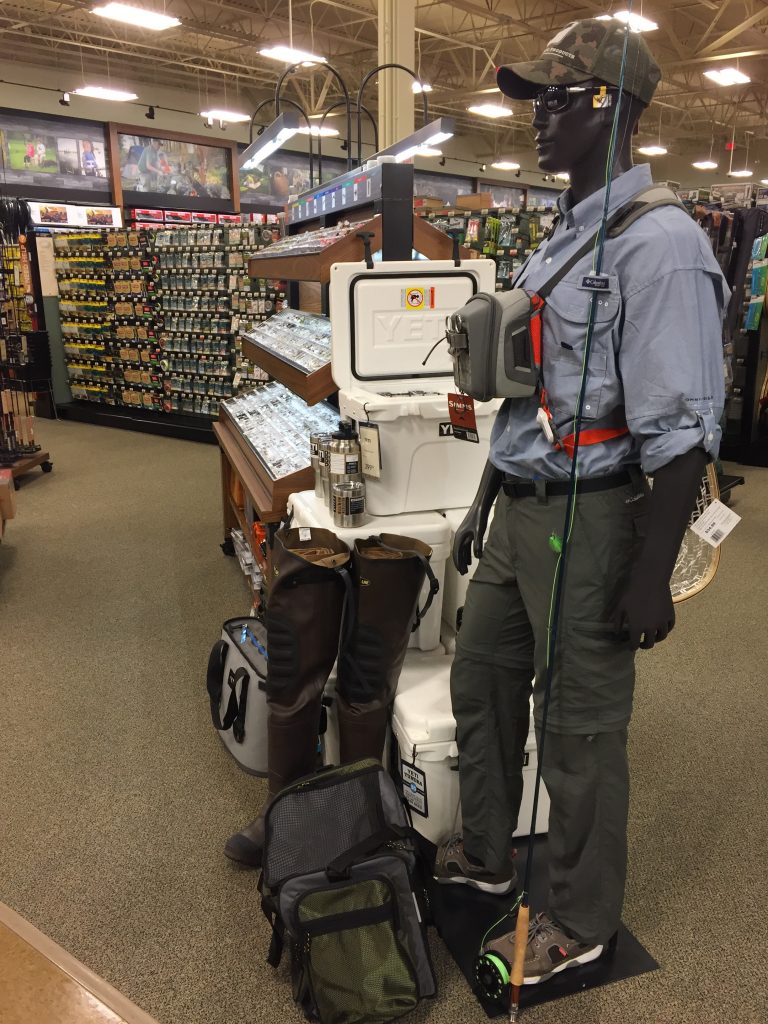 We then moved on to the fishing section, and had a similar experience with getting the help of an employee, but this time we did manage to get some feedback. It was a very good customer experience we'd say! The staff member was very approachable, and familiarized themselves quickly with what we were interested in doing and on what kind of budget. We do really appreciate the fact that they did not immediately attempt to sell us the biggest most expensive option. They showed off a few of their own recommendations, and were able to keep it within the budget range we'd discussed. Through this experience, we also discovered that although the Field & Stream brand merchandise is available throughout the store, just as many other brands are available as well, keeping the variety of choices in quality and price quite broad. We don't have a lot of experience with Field & Stream brand merchandise, but we have to admit that the fact they offer other options within their stores is evidence that the company has great confidence in the products they offer.
We then headed to the camping section, and we were again impressed with the wide range of available options. This was the area where we really saw some great deals and competitive pricing. We had initially gone into the store with an interest in purchasing a good water filtration device, and we were pleased with the selection they had to offer. We found exactly what we were looking for and were ready for checkout. The lines were quite long, but the cashiers were very efficient in their duties, not to mention friendly and helpful to the customers, and things moved along at a more than reasonable pace. Before we knew it, we had made our purchases and we were on our way. Field & Stream also offers a discount for later purchases in return for filling out an online survey, which is a nice option for anyone interested.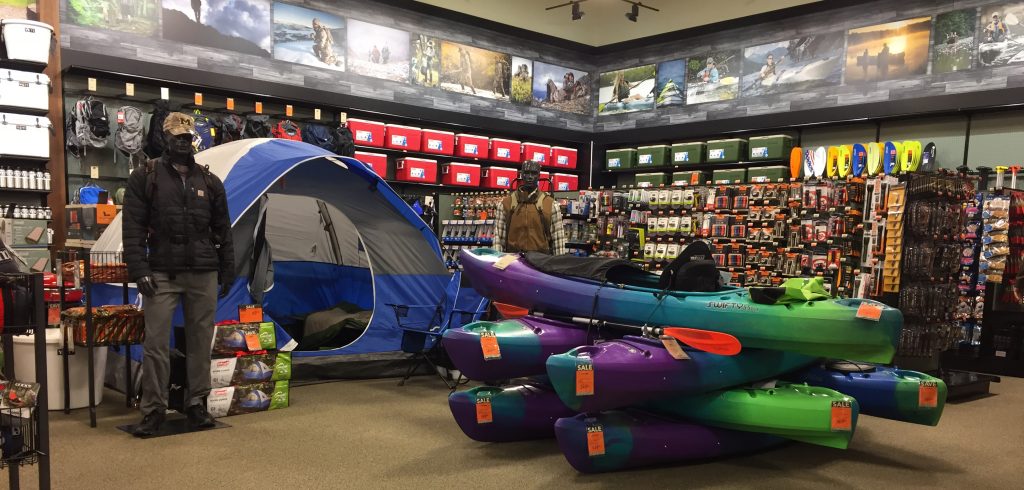 At the end of the day, we found exactly what we were looking for at a reasonable price, and the staff that was available was very helpful in making our shopping experience a good one. We would recommend Field & Stream staffing up a bit more during the busier days, but otherwise things went very well for us on this particular shopping adventure.
Use the Store Locator to find a Field & Stream in your area.