Crafted from reclaimed whiskey barrels and hand built by a Fender Custom Shop master builder, the Limited Edition Fender "80 Proof" Blues Junior Amplifier is truly a work of art. With accents like a leather handle, brass knobs and control plate and a Fender logo seared into the wood, this amp is undeniably cool.
Each 80 Proof amp is one of a kind. Featuring 15 watts of all-tube power, reverb and an upgraded Jensen P12Q 12" speaker, this amp sounds as good as it looks.
Specs:
Limited-edition 15 watt combo
One 12" 8-ohm Jensen P12Q speaker
Three 12AX7 preamp tubes and dual EL84 power tubes
Onboard spring reverb and FAT boost
Optional one-button footswitch for hands-free boost
While building musical instruments out of discarded whiskey barrels isn't exactly a new art, just ask Bushmills, we've never seen an amplifier made from oak casks. That is until now. Thanks to the creative minds at Fender, the geniuses that gave birth to both the Stratocaster and Telecaster, soon you can own and play this piece of art while sipping some hooch and rocking out!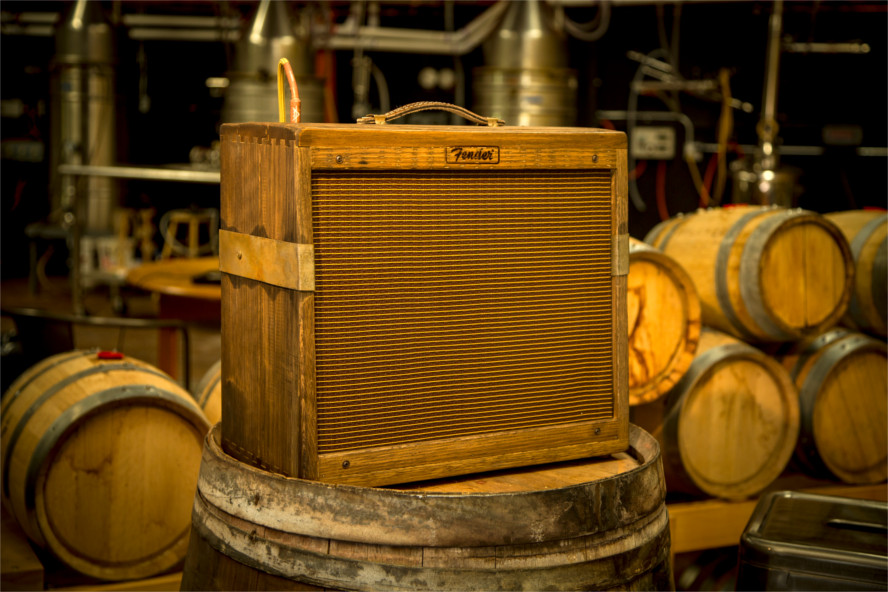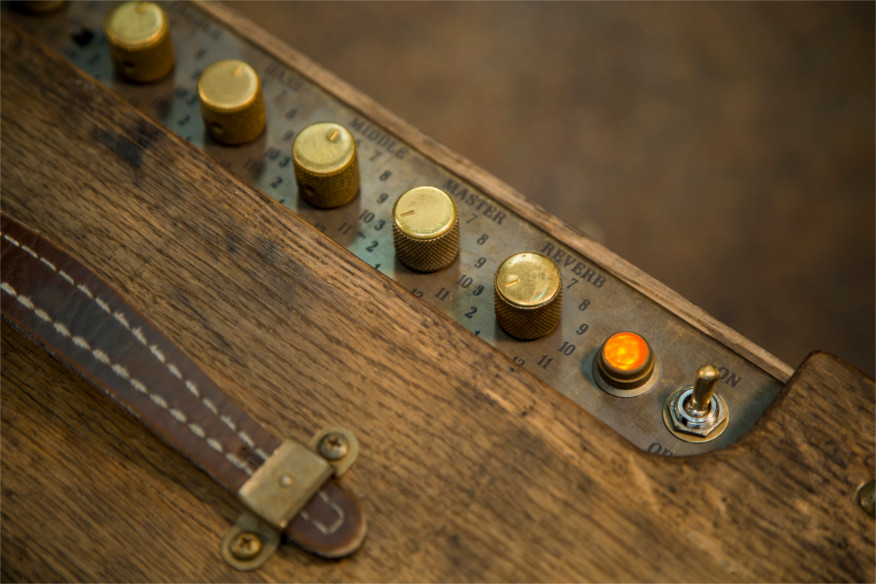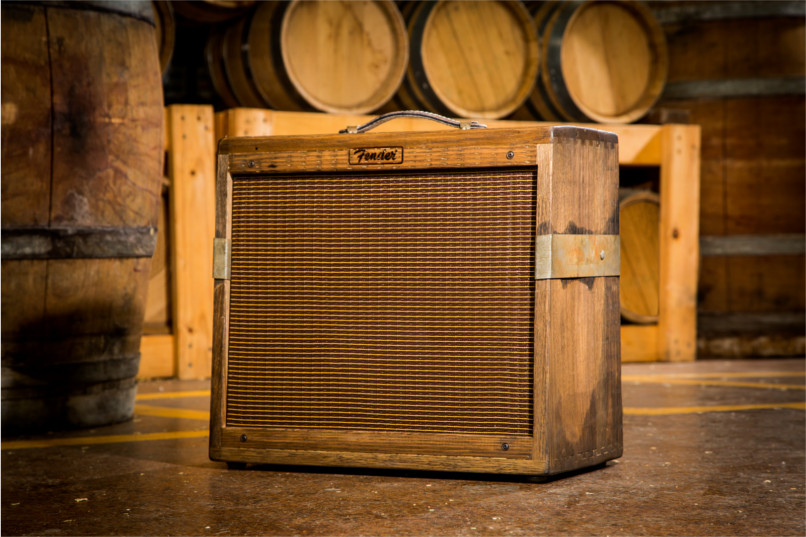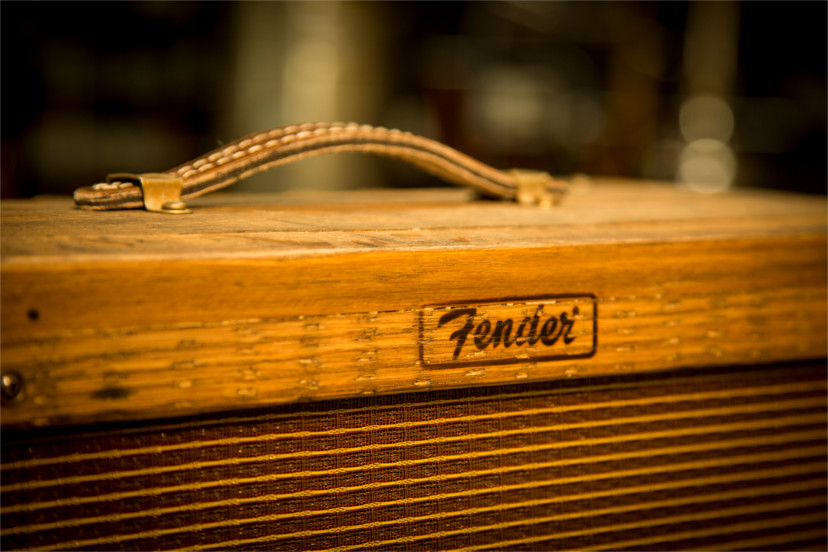 Limited to just 100 units worldwide (60 sold to the states and 40 sold internationally) and retailing for $1,999.99, the Fender 80 Proof Amplifier won't be around for long. From what we understand the amp will be released to select dealers some time in July, however we have not gotten the exact release date yet. Stay tuned (<– see what I did there) and we'll keep you updated as soon as any more information is released.
In the meanwhile, check out Fender's Custom shop for more limited edition and mouthwatering craftsmanship.