Eagle Creek is a self-proclaimed "tribe of travelers". Their sweeping dedication to relentless testing, customer notes, and constant improvement has made their luggage the go-to pieces for experienced travelers. The Eagle Creek Expanse Convertible 29 is the pinnacle of form, function, and durability. From their willingness to think outside of the box, and reimagine packing space, this modern line of travel gear is perfect for everyone from business travelers to families on the go.
Key Features:
Bi-Tech™ Armor Lite material maximizes the bag's resistance to rugged environments
Zip away backpack straps and adjustable suspension allow you to travel hands free for ultimate versatility
A Central Lock Point with Secure Zip™ Toggles will keep your luggage safe from unwanted intruders and ease your mind to enjoy the vacation
Heavy-duty wheels and housing keep your adventures moving forward when other brands stall out with lesser equipment
With comfort a priority, there is a padded hip belt, sternum strap, and load stabilizer straps to minimize pressure and pain when using your pack
External compression straps and internal compression straps allow this bag to be packed to the max and keep your gear in place to stop unwanted shifts from knocking you off balance when the bag is on your back
A large zippered pocket, an external stash pocket, lash points, and a side water-bottle pocket keep you traveling smart
With the No Matter What™ Warranty, you have a sense of security in your investment as you travel from one destination to the next
Eagle Creek's Expanse Convertible 29 Breakdown
Storage: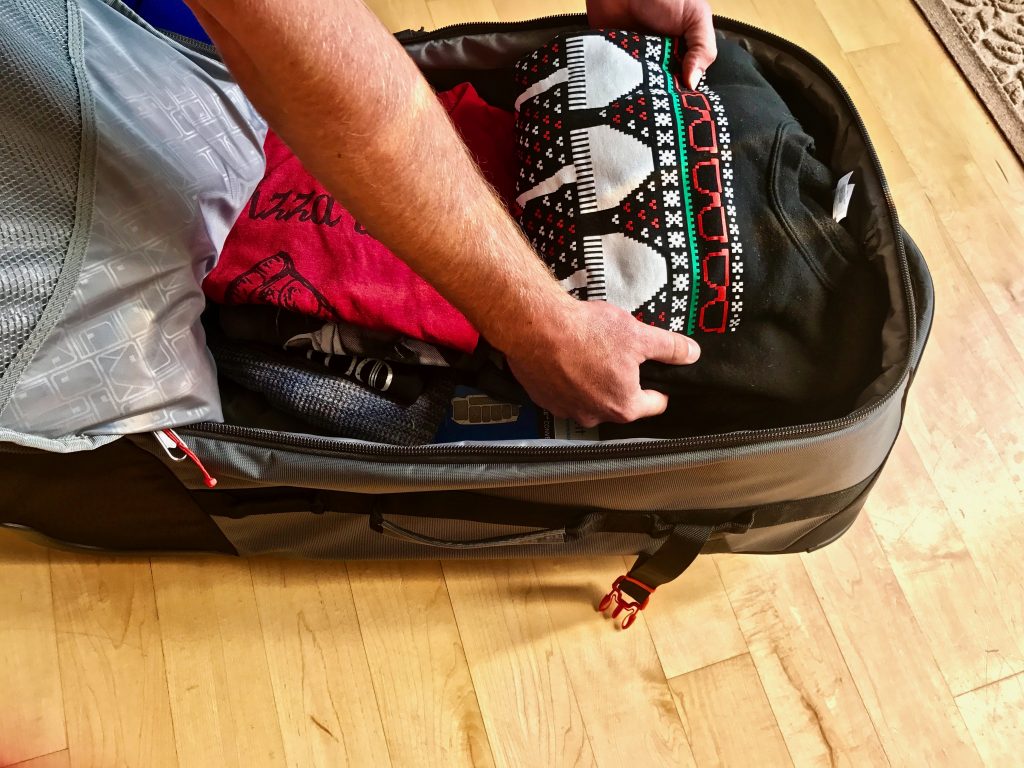 Packing has several schools of thought, which "Flatten and Squish" on one side and "Medical Precision Folding" on the other end. Right in the middle is where most of us reside, which some attentive folding on the way to our destination and a whole lot of fighting with zippers on the way back home. The Expanse Gives you plenty of pockets, nooks, crannies, and ways to carry it in order to suit whatever you may need. With seemingly endless storage in the main compartment, there are is also a perfect spot to keep chargers, headphones, and things you need to be easily accessible on the outside.
Design:
With the Expanse Convertible you can go from smooth rolling case to backpack with a few quick zips. This option means that when you're in your hotel and heading out for a quick day excursion, you'll have one bag that fills every need. The Central Lock Point with Secure Zip™ Toggles combine with the Bi-Tech™ Armor Lite means that this bag is near indestructible while allowing for an added sense of security to keep your stuff out of unwanted hands.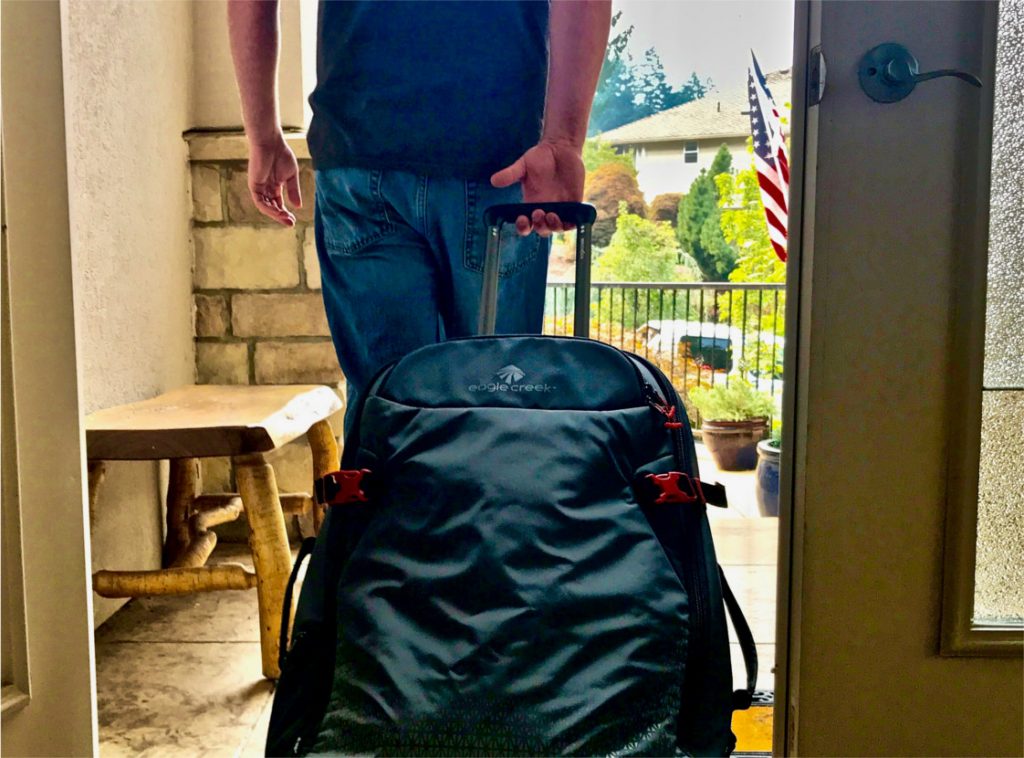 Comfort:
Touting comfort as a priority, the Expanse delivers on all fronts. From the padded hip belt and soft sternum strap, to the heavy-duty wheels, travel will be stress-free. Eagle Creek seems to have thought of every way they could make traveling pain-free for any amount of time.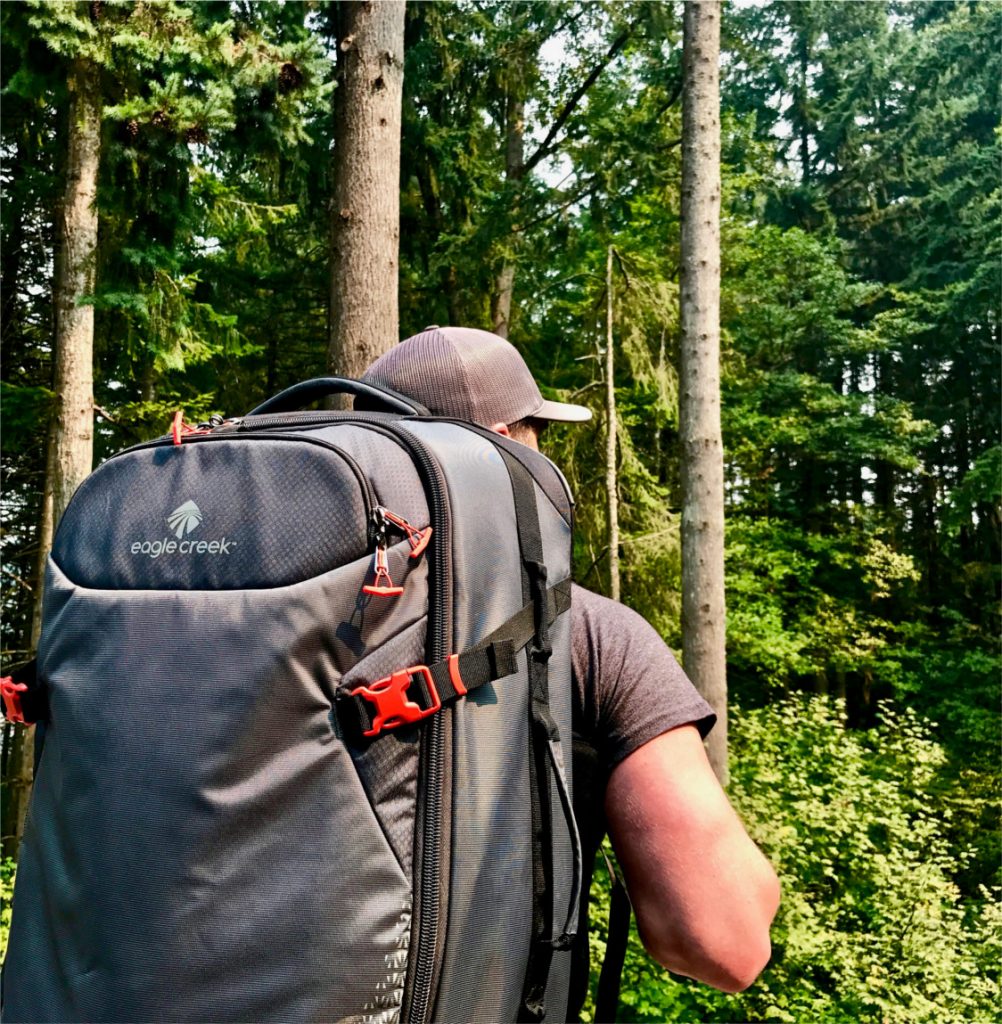 Function:
As I packed all of my things for my first family vacation, I came to a sudden realization that proved to be a game changer: I had extra space. My simple acknowledgment meant that all of a sudden, my wife had even more space for all of her things. Providing well-thought-out spaces, a bevy of zippered pockets, and easy access to all of your stuff, the Expanse will make everyone in your traveling circus happy, not just you.
Durability:
Aside from all of the high-tech verbiage and the long list of top-notch materials, the simple fact is that this bag is built like a tank. The snaps are all heavy-duty plastic, the threaded wheels can stand the weight, and the zippers have a self-correcting function that means squeezing that last pair of pants in won't set the zippers off track. Boasting a No Matter What™ Warranty to act as a safety net for those inevitable accidents, and a tough exterior, this is a bag you'll have for a long time.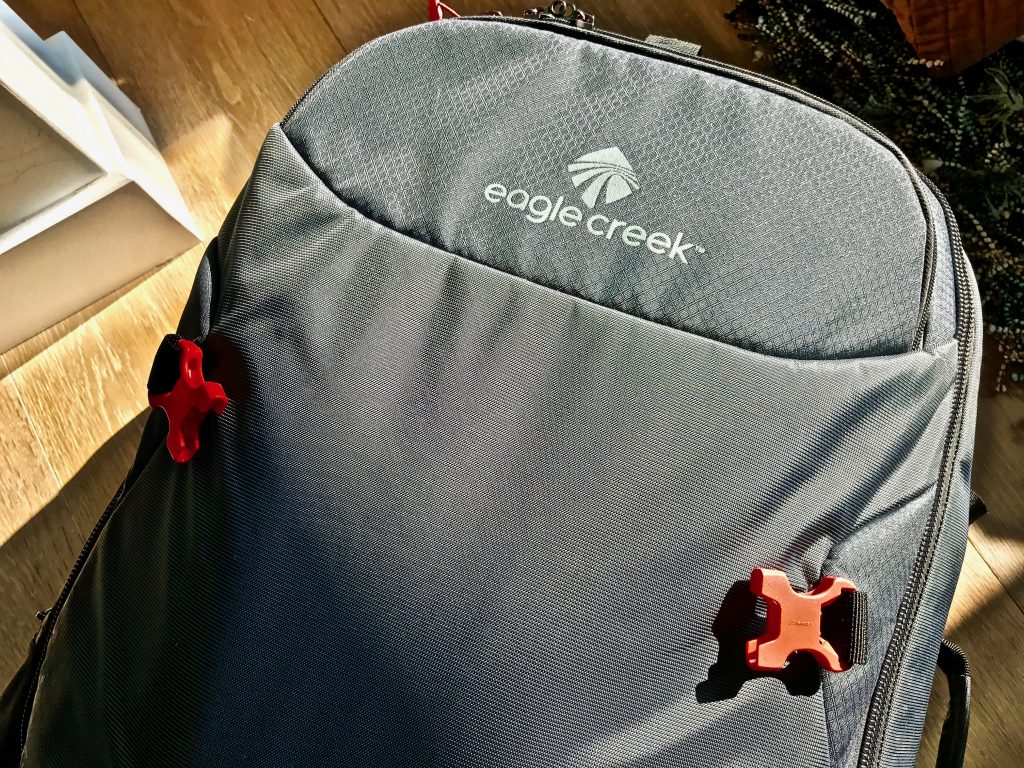 "Drag it, drop it, toss it. No matter what happens to your bag it was built to always look its best. The scuff resistant armor print hides scuff and stains so the new bag look will stay with you for years." ~ Eagle Creek Team
Value:
Coming in at $249.00 for 4760 cu in | 78 L of space, the Expanse Convertible 29 is save you money in the long-run through its dependability, strength, and adaptive style. Taking inspiration from sleek modern style and the challenges of a wide range and demographic of travelers experience, Eagle Creek has made a flexible, adjustable cornerstone travel piece to suite every lifestyle.
Buy Now: $249 or to learn more, go to: EagleCreek.com
Eagle Creek Expanse Convertible 29 Review
Function, design, and style come together for the perfect casual piece of luggage