Danner found a home in Portland, Oregon in 1936 and has been producing high-quality workboots, hiking boots, and shoes ever since. Drawing their motivation from the hearty, outdoor Northwest lifestyle, cutting corners is not an option. The Danner Trail 2650 GTX is the culmination of nearly 90 years of understanding and meeting the need of outdoor enthusiasts who want to explore every trail and care about buying locally-made products to support their community.
Key Features:
Ortholite Footbed
Waterproof Lining
GORE-TEX Liner
Vibram 460 Outsole
EXO Heel System
Trailguard TPU Shank
Danner Trail 2650 GTX Breakdown
Construction:
Finding their inspiration from 2,650 miles that traverse along the Pacific Crest Trail the Danner Trail 2650 GTX are crafted to be better. The waterproof lining and GORE-TEX liner make wet feet a thing of the past while the Trailguard TPU Shank supports from the back. Coming out of the box they look a bit heavy with the EXO Heel system but are surprisingly light for all of the technology they're packing. With every element that has gone into the Trail 2650 GTX, they do take about three to five miles to really get broken in.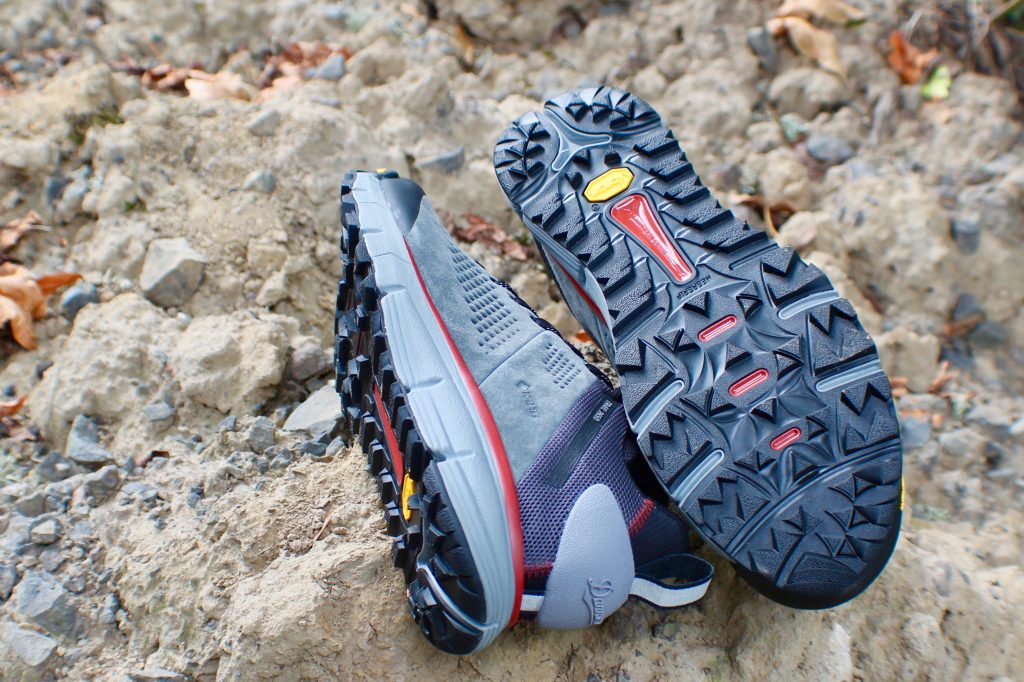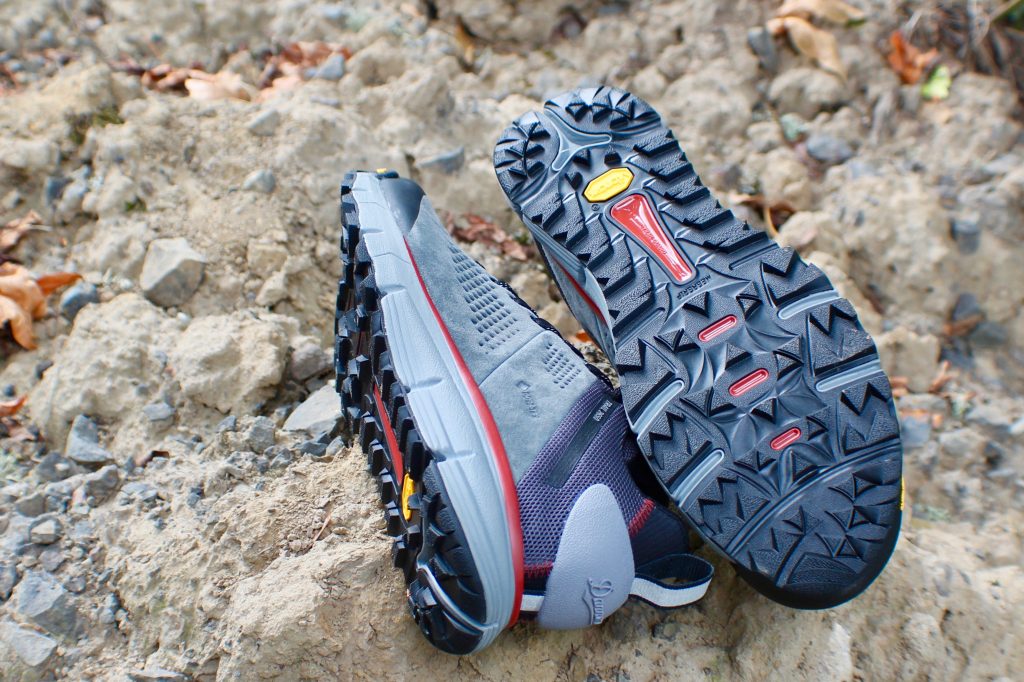 Support:
The mid-style design supports without hindering, providing flexibility and grip with every step. Danner thought of nearly everything with this one, going as far as to create an Ortholite Footbed which maximizes support and can be changed out if it gets worn down. The roomy toebox and Plyogo midsole create a moveable fit while offering a good amount of formed-function throughout the shoe.
Fit:
Danner maximizes flexibility and structure by crafting from the perspective of trail runners. Featuring an 8mm offset from heel to toe, providing room throughout the base for the foot to move freely. In other words, Danner built this for comfort and performance. The technology hugs your foot as you navigate the changing terrain while giving you the moveability to adjust for comfort and angles.
Performance:
Now I don't want to say that the Danner Trail 2650 GTX made me a better hiker, improved my overall ability, or made getting up a few of the steeper switchbacks easier, but it certainly didn't hurt. The lightweight flexibility, waterproof liner, and footbed created from open-cell polyurethane (which means that your little footsy is supported while you tackle that last leg of the trail) allow your foot to work less and do more.
Style:
Since the shoes were designed to mirror the style and function of trail running shoes, the Danner Trail 2650 GTX features a slim, mid-line form making them perfect for an every-day excursion as well as the challenging trails.
Whether you're out for the weekend, a few miles or are looking to get some serious mileage, the PCT has something for you. It's that need for versatility that inspired our Trail 2650. Built to move quickly and confidently through the terrain of your choosing, this waterproof Trail 2650 can easily fill the role of a lightweight hiker or trainer. -The Danner Team
Value:
Coming in at under $200, Danner's Trail 2650 GTX offers more bang for your buck than most trail shoes. Loaded with form-fitting technology, breathable high-end fabrics, waterproof GORE-TEX, and so much support your emotional confidence will go up, these shoes are priced amazingly fairly.
Buy Now: $170 or to learn more, go to: Danner.com
Danner Trail 2650 GTX Review
The Trail 2650 GTX definitely take a bit of breaking in, but once they're primed, the fit forms to your foot and cradles from your arch to your toes.
The Good
The construction is top-notch!
Waterproof, durable, and tough-as-nails
The removable Ortholite Footbed and EXO Heel System creates support thoughout
The Not So Good
It takes a few miles to break them in.