Since 1932, Danner has produced high-quality boots for lifestyle wear, outdoor pursuits, hunting, and commercial use. The Mountain 600 collection is a Danner staple that can be purchased in several styles from streetwear to hiking wear. This season, Danner gave the Mountain 600 both a facelift and a technology-lift with a new ultra-breathable, woven fabric called EnduroWeave. Recently we were given the opportunity to literally put these boots through the paces. Read on to see what this new fabric can do!
Key Features:
EnduroWeave 

ultra-breathable, abrasion resistant woven upper

Carbon-washed upper for enhanced durability

34 ounces per pair  // 17 ounces per boot

3-season, non-insulated hiker

Vibram Fuga outsole
Danner Mountain 600 EnduroWeave Review Breakdown
Design:
Street style meet performance purpose – the Danner Mountain 600 EnduroWeave is the intersection between looks and needs. These boots are equally suited for a quick trip to your favorite coffee shop or a jaunt down your favorite trail.
Danner combined the tried and true structure of the Mountain 600, with a one-of-a-kind woven upper, a fabric style not typically seen in a hiking boot. The EnduroWeave upper certainly sparks a double take. The appearance of the upper is strikingly familiar to a wool but much more tightly woven and tough upon closer inspection. We love the look of this new fabric. It allows this pair of boots to blend in a little more off the trail than a traditional hiking boot while delivering the stability and performance we'd expect from a hiking boot.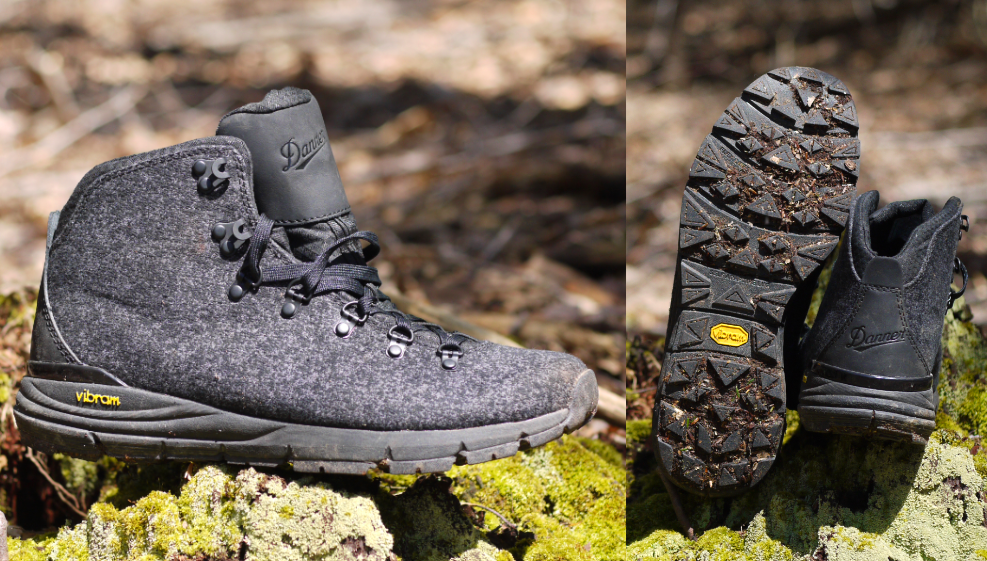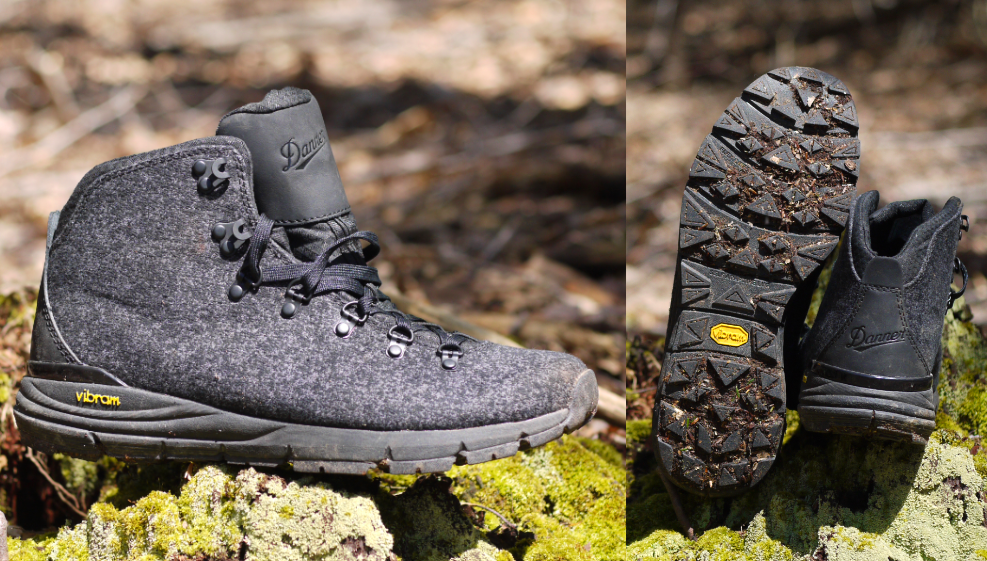 With a 4.5 inch rise, these boots provide great ankle support without limiting range of motion. The cut out in the heel of the boot allows the Achilles tendon to flex and relax freely while cutting down on rubbing during angled climbs and descents.
Weather Resistance:
Designed with breathability in mind, these boots shine on days with high temps and zero precipitation, but don't be fooled by the intention of these boots. While technically not waterproof, they aren't afraid to get wet. I wouldn't recommend hanging out in standing water, but these boots can tramp through a shallow stream or morning dew without issue. The tightly woven fabric beads and sheds water with ease. They certainly won't replace your GoreTex hikers, but they are a great option for those coveted bluebird days.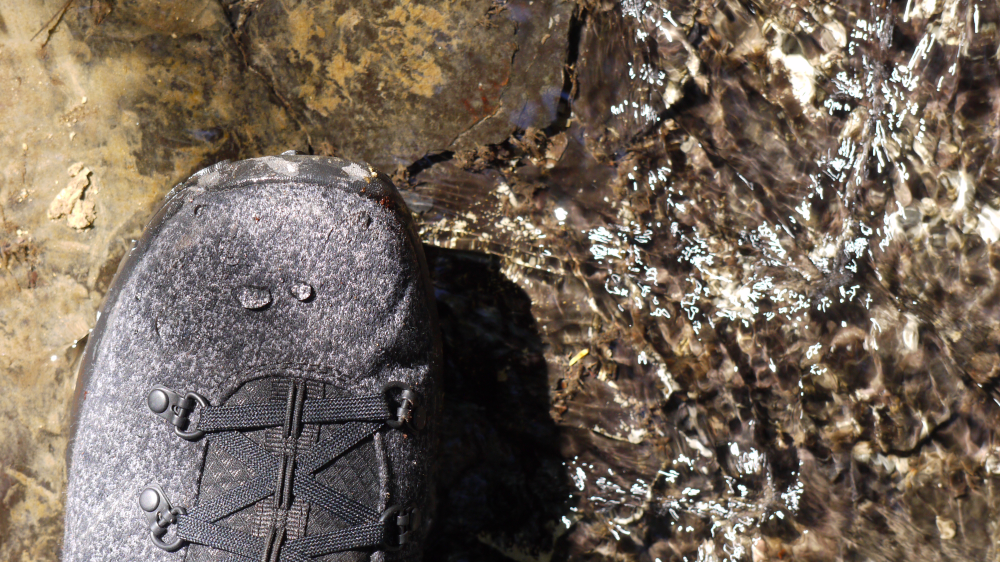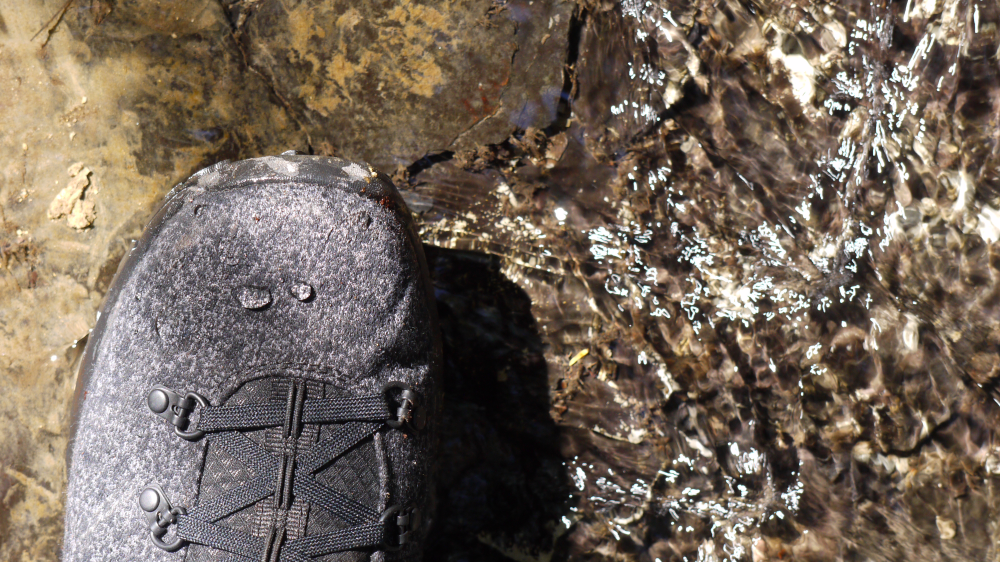 Like any non-insulated hiker, pair these with the right socks and they'll be comfortable in low temps until the snow falls.
Comfort:
Stiff at first, but extremely flexible in time. Not all boots are perfect out of the box, some need a little TLC to arrive at the comfort level we all desire. This is the case with Danner's new fabric. The woven upper is stiff at first but has the potential to be extremely flexible where it needs to be. Take them on a few shorter treks and they will learn your foot's natural bend and movements in no time.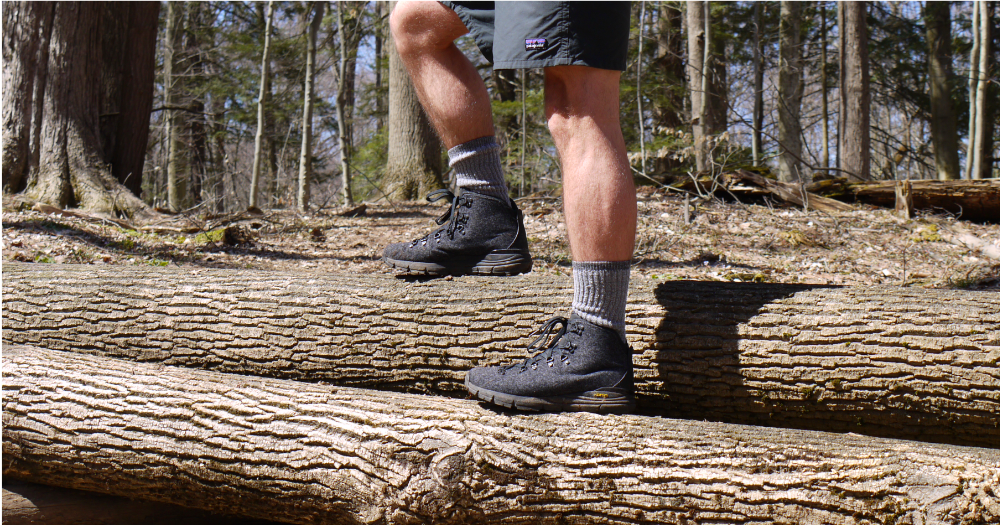 Another item to note is the noticeable lack of weight on this pair. On longer hiking days, traditional leather boots feel heavy and clunky, often fatiguing your feet by the end of the day. The EnduroWeaves are lightweight, agile, and ready for the long trail ahead.
Durability:
We cannot give a final verdict of durability since we've only tested these for a month, 
but
 we can confirm that the upper is a lot  tougher than it sounds on paper. 
The woven fabric is incredibly strong and treated with a carbon wash for added abrasion resistance. Pair the treated upper with an industry proven Vibram sole, the EnduroWeave release of the Mountain 600s should have a spot in your lineup for seasons to come.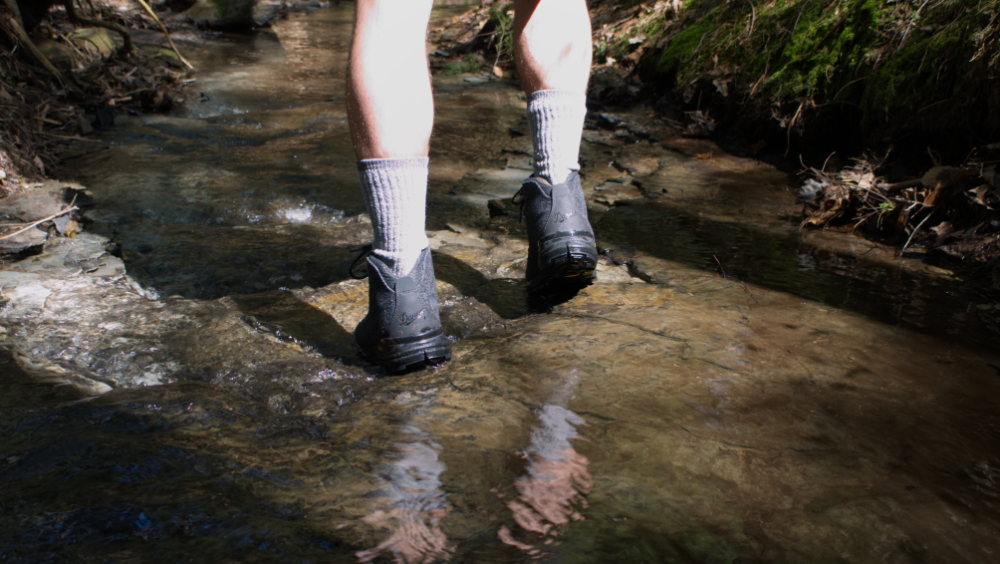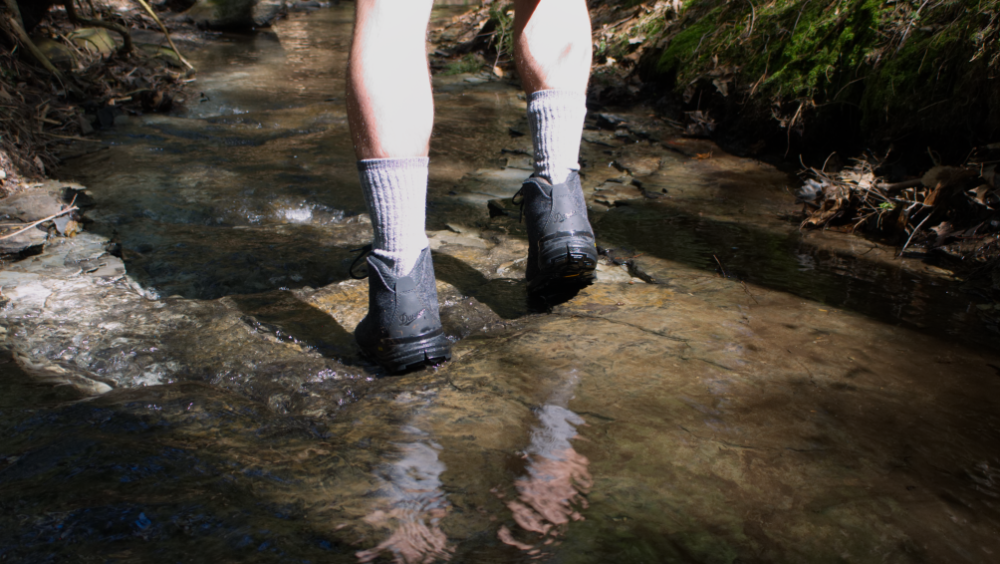 Value:
At $160.00, these boots are priced competitively amongst other lightweight hiking alternatives. However, since these are not waterproof, they simply cannot be the only boot in your lineup. If you are on the hunt for a second pair to broaden your options, these are a wonderful 3-season pickup. For their intended purpose – warm, dry hiking – these boots provide a lot of bang for your buck… new, one-of-a-kind fabric, a Vibram sole, and attention from folks wondering what they are. 
Buy now: $160.00, or to learn more, head over to Danner.com
Mountain 600 EnduroWeave - Gear Review
Danner's tried and true Mountain 600 design with a modern fabric technology. A fantastic lightweight hiking boot with a one-of-a-kind woven, breathable upper. While not technically waterproof, these boots aren't afraid of a little water.
The Good:
Flexible, Breathable Woven Upper
Vibram Sole
Weight
The Not So Good:
Water Resistance: not fully waterproof, so they cannot be your only pair