Chattanooga Whiskey 91 - Drink of the Week
Distilled, aged and bottled in small batches, Chattanooga Whiskey 91 is crafted with 4 grains, including 3 select specialty malts, and then aged for at least 2 years in two different charred and toasted white oak barrels. After aging in the 53 gallon barrels, Chattanooga Whiske utilizes their own version of the Solera finishing process – bringing together nearly 100 barrels of whiskey into a 4000-gallon, charred, white oak Solera finishing barrel, which never goes empty. In fact, Chatanooga Whiskey only takes out roughly 10% of the whiskey in the Solera barrel at any given time before refilling it. The Solera finishing process allows Chattanooga Whiskey to keep their product extremely consistent. It also helps to deliver more character and complexities because the Solera barrel never goes empty, which allows the the newer whiskey to mingle with the more mature whiskies.
Recently the Busted Wallet tasting panel was given the chance to sit down and give this unique bourbon (batch #19G29R) our full attention. Having never sipped any of Chattanooga Whiskey's offerings, we were excited to see what the Chatt 91 had to offer. Obviously the 91 proof caught our eye right away! After a bit of sipping, mixing and discussion we feel we know this bourbon inside and out.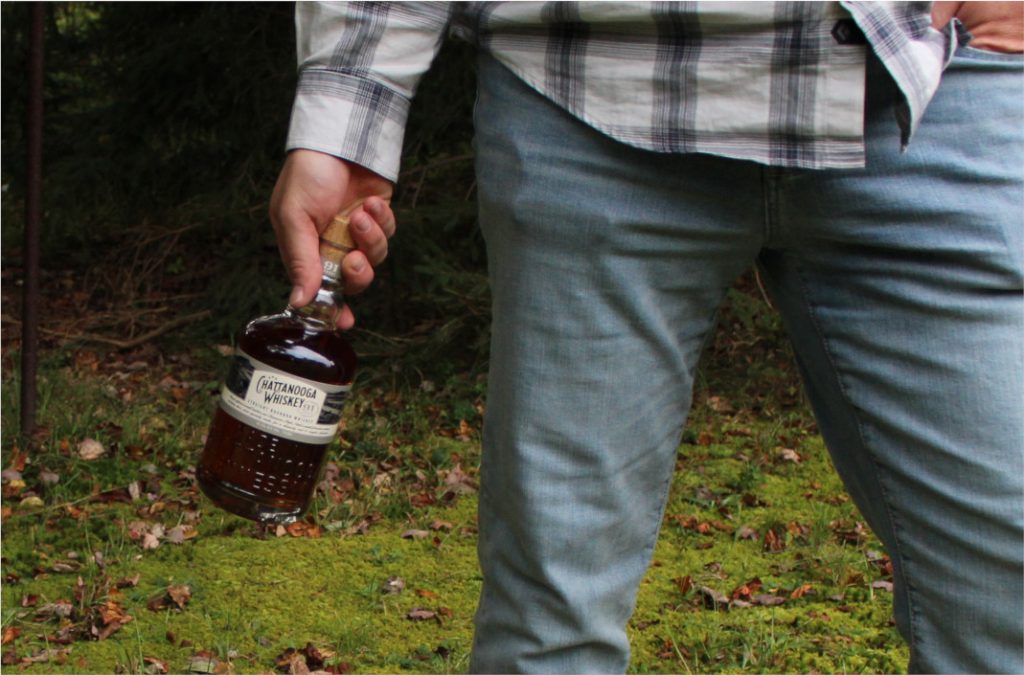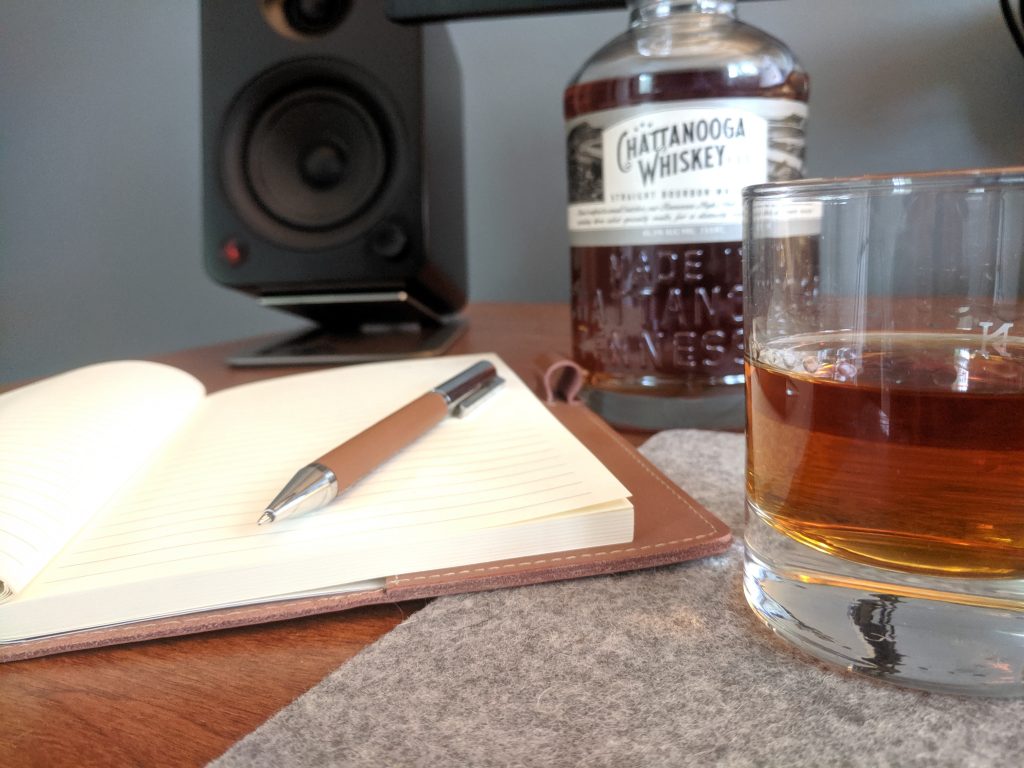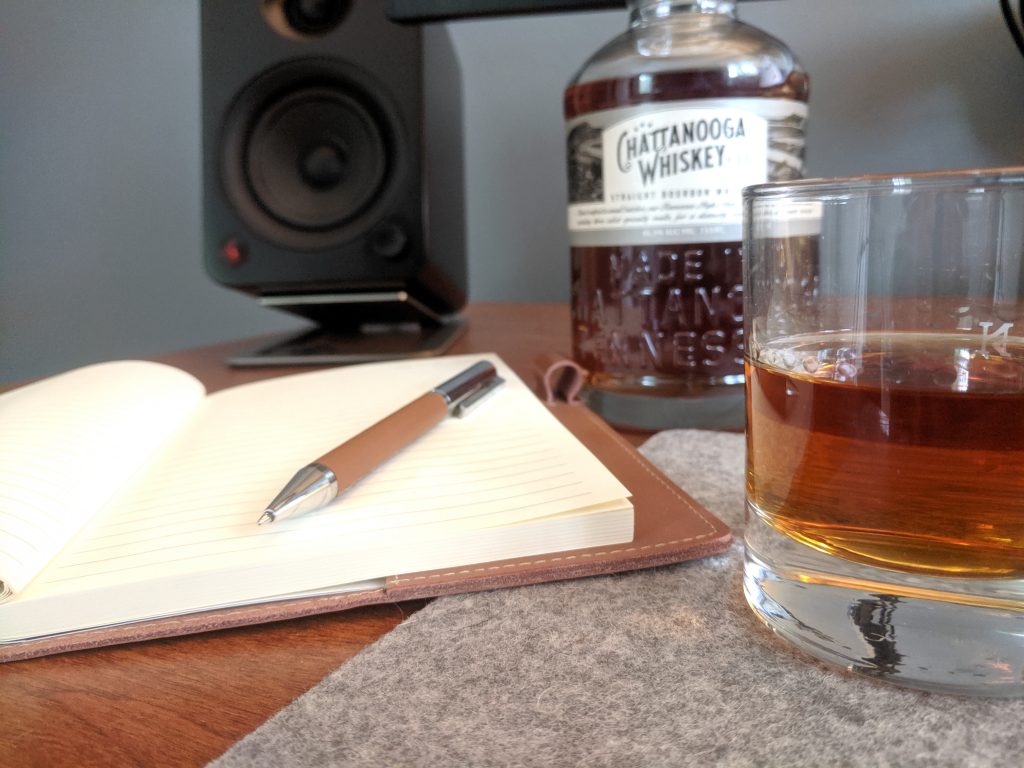 "Crafted using a 4 grain mash bill, including three specialty malts; rye malt, caramel malt and honey malt, gives Chattanooga Whiskey 91 a distinctly malt-forward flavor profile. Each step of the process has been crafted to highlight the complexity of these ingredients. Chattanooga Whiskey 91 has a taste profile of dried apricot, sweet tea, and honeyed toast, with a lingering, malty-sweet finish." -Grant McCracken Chattanooga Whiskey Head Distiller
Chattanooga Whiskey 91 – Tasting Notes
Proof: 95 (45.5 ABV)
Age: 2+ years old
Nose: Honey, cinnamon, rye and grains
Flavors: Caramel, cinnamon, rye
Price: $26 – $35
This is a truly unique bourbon we wish we had more of! On the nose there's no second guessing that this bourbon is 91 proof. We were greeted with nostril tingling spices of rye, cinnamon and alcohol vapors. Other grains also come through as well, especially the malted rye. On the palate we noticed a quick spike of cinnamon right off the bat. Moments later the bourbon takes a right turn and introduces its sweet side, delivering notes of caramel and honey. We would describe the mouthfeel as oily, which we enjoyed. On the finish, the sweetness continues and flavors of honey, vanilla and caramel carry through.
If you enjoy your bourbon mixed into a cocktail, we've got good news. Chatt 91 is a nice base for a mixy. From a simple whiskey and coke to a Manhattan, you can't really go wrong.
Selling for $26 – $35 depending on where you find it, Chattanooga Whiskey 91 is a solid purchase in our opinion. If you can find it for under $30 it's a no-brainer. This unique bourbon is sip-able, mixable and affordable. What's not to like!?
MIX IT UP WITH… "The Sour-Nooga"
Ingredients:
1.5 oz Chattanooga Whiskey 91
1 tsp lemon juice
.5 tsp sugar
Orange slice
Maraschino cherry
Method: Add bourbon, lemon juice, and sugar to cocktail shaker. Shake with ice and strain into chilled rocks glass. Garnish with orange slice and maraschino cherry.