Running is a way of life for some, and for the rest of us, it's a necessity in order to keep enjoying pizza, burgers, nachos, and the bevy of appetizer that are too appealing to pass on. If you're anything like me running is both those few moments of peace during the day as well as an onslaught of pain in places you didn't know could hurt. Don't worry, with shoes like the GEL-Quantum 360 Knit from Asics, it'll not only cushion every pounding step but make you look good while you do it.
Download your distance app, plug in your playlist, and join us for a run with the new GEL-Quantum 360 Knit.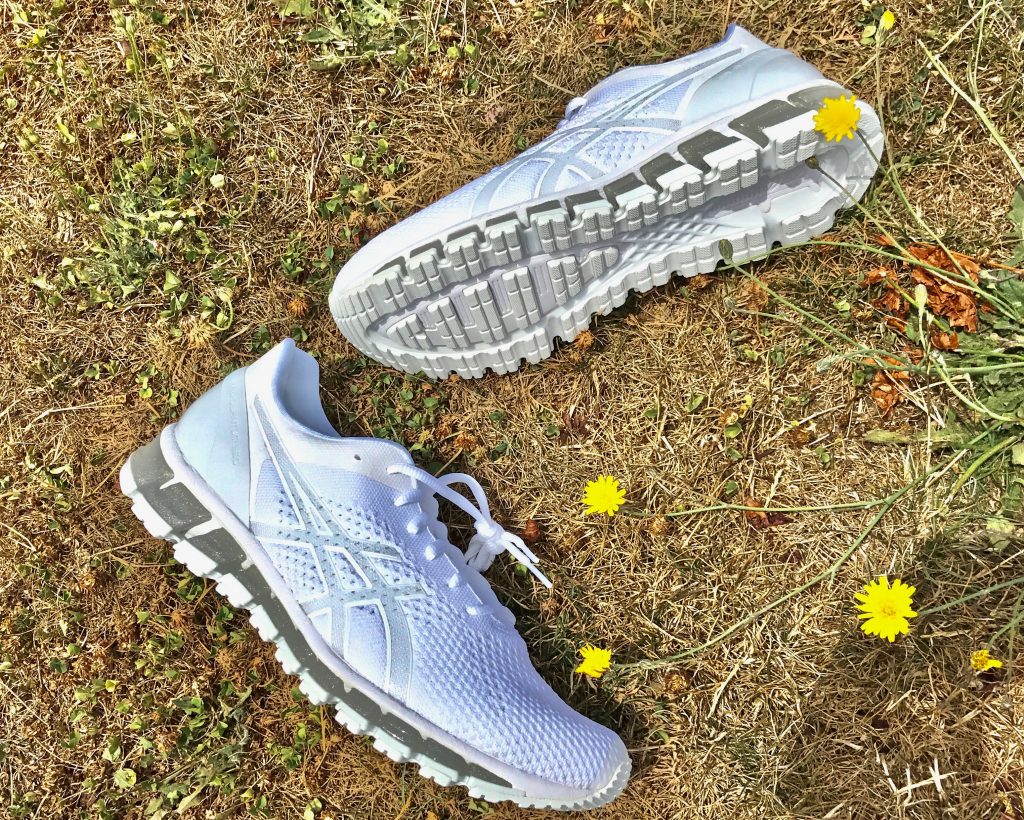 Key Features:
I.G.S® (IMPACT GUIDANCE SYSTEM) TECHNOLOGY: ASICS design philosophy that employs linked componentry to enhance the foot's natural gait from heel strike to toe-off.
ORTHOLITE® LASTING: This lasting material features plush underfoot comfort while providing excellent moisture management and a high level of breathability (Ortholite is a registered trademark of ATP Manufacturing LLC.)
ORTHOLITE® X-40 SOCKLINER: This premium sockliner features higher rebound properties while providing excellent moisture management and a high-level of breathability (Ortholite is a registered trademark of ATP Manufacturing LLC.)
REARFOOT AND FOREFOOT GEL® TECHNOLOGY CUSHIONING SYSTEMS: Attenuates shock during impact and toe-off phases, and allows movement in multiple planes as the foot transitions through the gait cycle.
TRUSSTIC SYSTEM® TECHNOLOGY: Reduces the weight of the sole unit while retaining the structural integrity of the shoe.
HEEL CLUTCHING SYSTEM™ TECHNOLOGY: Exoskeletal heel counter provides improved support and creates improved heel fitting environment.
SEAMLESS CONSTRUCTION: The use of seamless materials reduces the potential for irritation and friction caused by traditional stitches and seams.
Asics GEL-Quantum 360 Knit Review Breakdown
Construction:
From the Heel Clutching System to the Seamless Construction the GEL-Quantum 360 Knit brings together comfort and performance in one brilliant package. The snug fit allowed for optimum support with every step and conformed to the changing terrain on and off the pavement. The I.G.S. technology showcases yet another facet of Asics' ability to create a comfortable run no matter the distance or style.
"Run hard, land soft. The GEL-Quantum 360 Knit shoe is constructed with 360 degrees of our GEL technology cushioning, balancing high performance and maximum comfort. A new stretch knit upper surrounds the foot in a custom, sock-like fit elevating this GEL-Quantum shoe to another level – helping you power through running and cross-training workouts Weight: 12.6 oz. Heel Height: 22mm. Forefoot Height: 12mm." -The Asics Team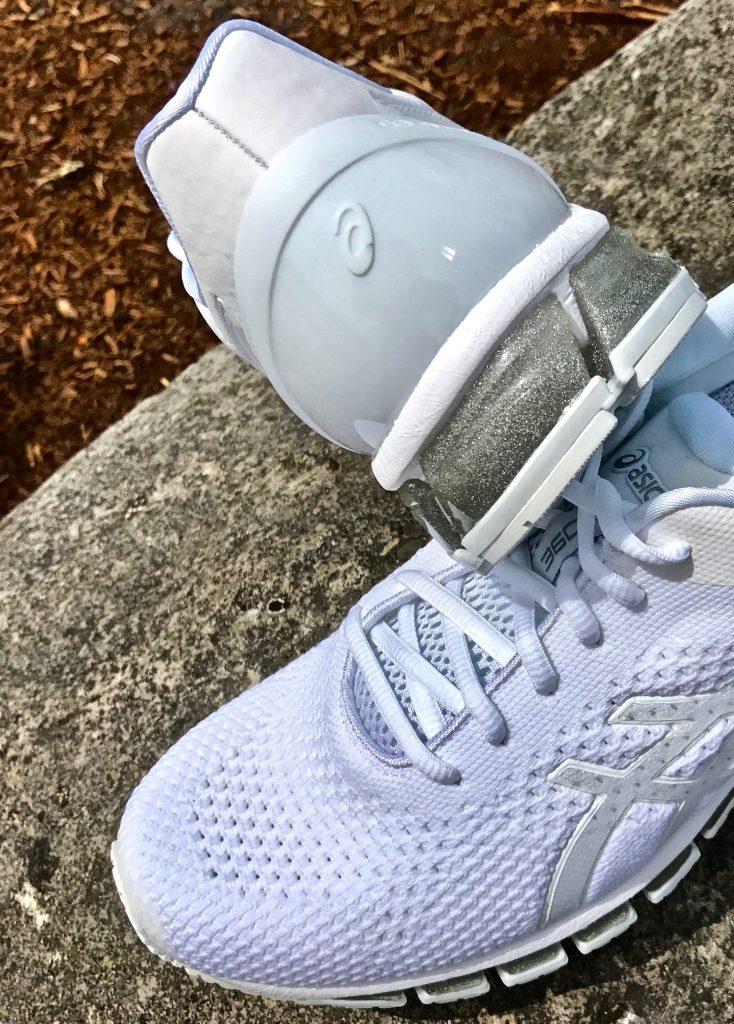 Support:
The Rear and Forefoot Cushioning Systems provide that added layer of support throughout your training session. Weaving the comfort of the lightweight knit outer materials, impact-distributing elements, and non-slip heel clutch, the GEL-Quantum 360 Knit surrounds your foot with the comfort you'll need to push that extra mile, climb that last flight, and feel fresh while doing it.
Fit:
One of the best features about the GEL-Quantum 360 Knit is the Ortholite X-40 Sockliner. While this has been a technology Asics has been developing for several years and shoe campaigns, this soft inner layer offers a conforming fit that adjusts with your foot through the whole running/stepping motion. Adding in the Heel Clutching System, Asics has found a winning combination for a pain-free run.
Performance:
If these shoes can help ME not dread a quick morning run, then imagine what it could do for a real runner. While we all make promises to ourselves to run more, eat right, and lead an overall better lifestyle, we often fall short when we can't reach that peak we're hoping for. The GEL-Quantum 360 Knit optimizes performance and provides all of the tools you'll need to reach that next goal.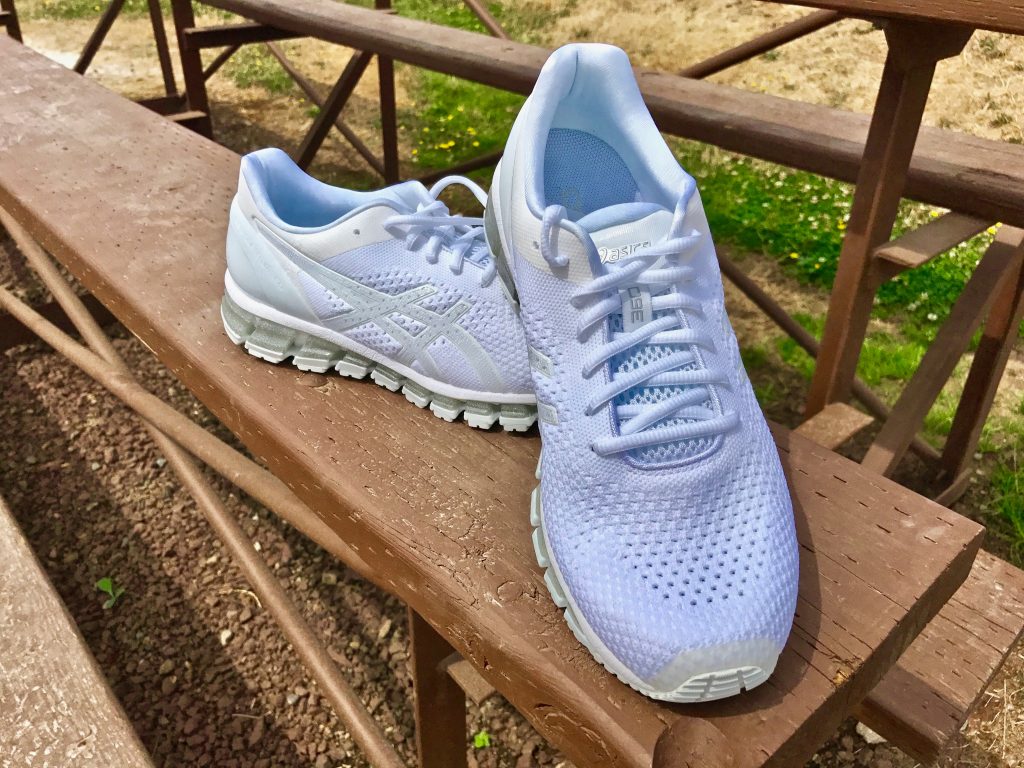 Style:
The classic running shoe style is combined with sleek, modern fashion that will go with both running shorts and jeans. Focusing on the running portion of the style, Asics created these shoes to work with each person's individual pronation, letting the form and function live up to expectations for every gait.
Value:
Treating your feet to a running experience that is devoid of pain, suffering, and actually fuels your desire to keep pounding the pavement is priceless. The GEL-Quantum 360 Knit comes in at around $200.00 that brings with it a long list of features and sustainable durability, Asics has developed a shoe for all running styles and skill levels.
Buy Now: $200.00 or to learn more, go to: Asics.com
Asics GEL-Quantum 360 Knit - Fitness Review
Great support throughout the fit, fueling performance
The Good:
Stylish
Great design
Performance is wondeful
The Not So Good:
A little heavy for the price