You'll recall a few months back, the Busted Wallet headquarters took the 2020 Polaris Slingshot R out for a spin to see how this "not car/not motorcycle" faired on the road. Spoiler alert: it was quite awesome. While we had seen the Slingshot on the roads before, we were told it got a 70% new design overhaul for 2020 so we were eager to test it out. A few areas felt not so refined, but overall found it mighty impressive. Well, Polaris listened to folks like us who pointed out a few things that could be improved and also listened to their own engineers. We are super excited to hear that for 2021, they have yet again gone through a major overhaul to make the 2021 Polaris Slingshot even more incredible!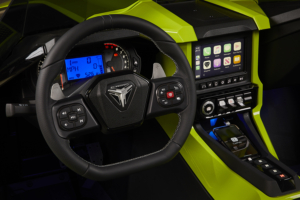 Right off the bat, 2020 introduced the AutoDrive transmission that was a game-changer but felt a bit unfinished. Polaris says Rodger that, problem solved. 2021 features an all-new calibration that's smoother, faster, and more consistent shift points. This calibration is even available via an update for the 2020 models!
To go along with the new AutoDrive, Paddle Shifters! Yes! This will surely add a huge layer of fun. They will be standard on all Type R AutoDrive models and an upgrade on all 2021 AND 2020 models with AutoDrive.
More drivetrain upgrades include a new hill hold feature also. This will really be nice to have for those slower cruises through town.
The 2021 Polaris Slingshot models have been split into 2 series: Excursion and Drive. The Excursion series focuses on comfort and storage by adding an impressive body kit, including a roof, for more storage and longer rides while the drive series focuses more on getting there quickly with maximum fun.

It seems the series is just the base for your customizing, though. Huge efforts have gone into the available accessories and focusing on making the Slingshot your own. The list of available options for the 2021 Polaris Slingshot is exciting and impressively cool.
The new accessory list is quite lengthy, but here are some of my favorites:  7 new colors available all over the Slingshots parts, XKGlow interior LED lighting with 6 lights, and additional pods for a dual zoned lighting scheme that will color match to your phone or choreograph with music, upgraded Rockford Fosgate stereo that includes dash tweeters but can be upgraded for roll hoop speakers and rear speakers, Apple CarPlay (also can be added to 2020 models by an update), Neon Fade paint scheme, blacked-out badging and new matte black aluminum wheels.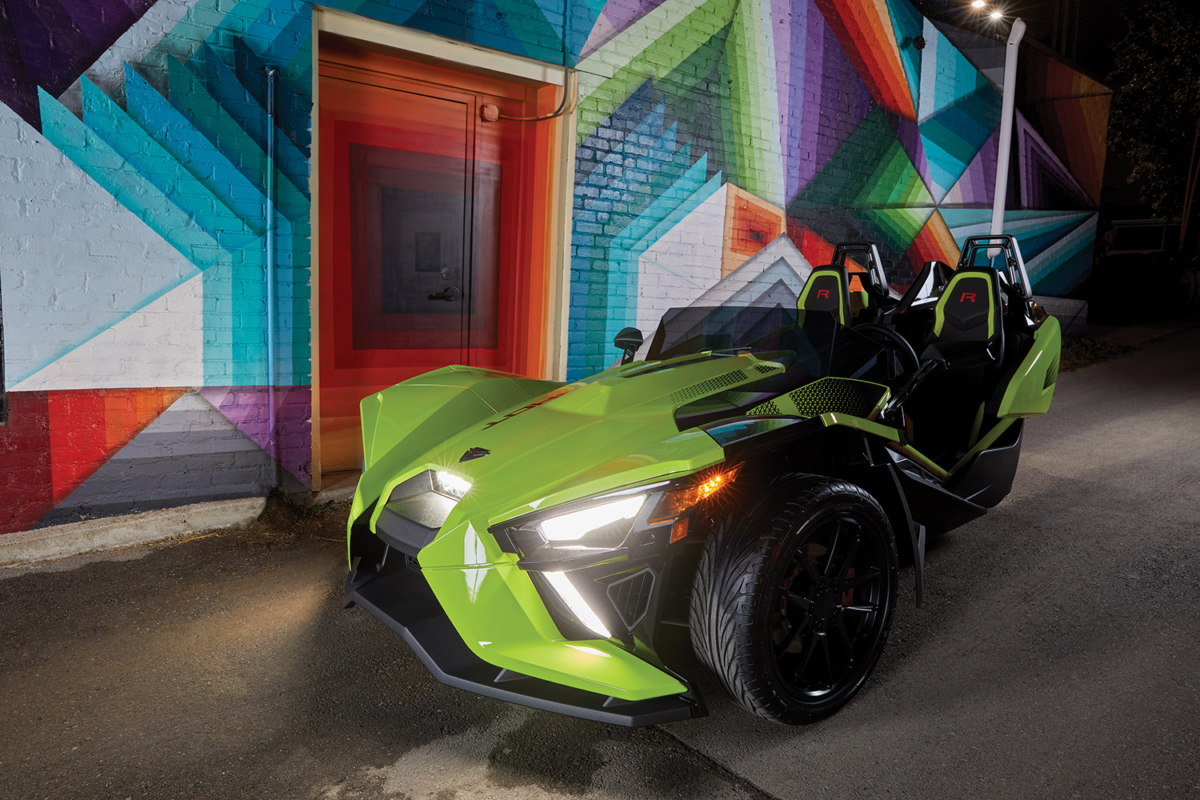 We said that the 2020 Slingshot stood out before, but now it's safe to say 2021 will present itself to those that still weren't quite impressed.
All in all, this new 2021 Polaris Slingshot lineup sounds very impressive. A great update year following up on a good initial success. Polaris was proud that in the peak buying season of 2020 they doubled sales, but 2021 sure is poised to strike with the iron is hot.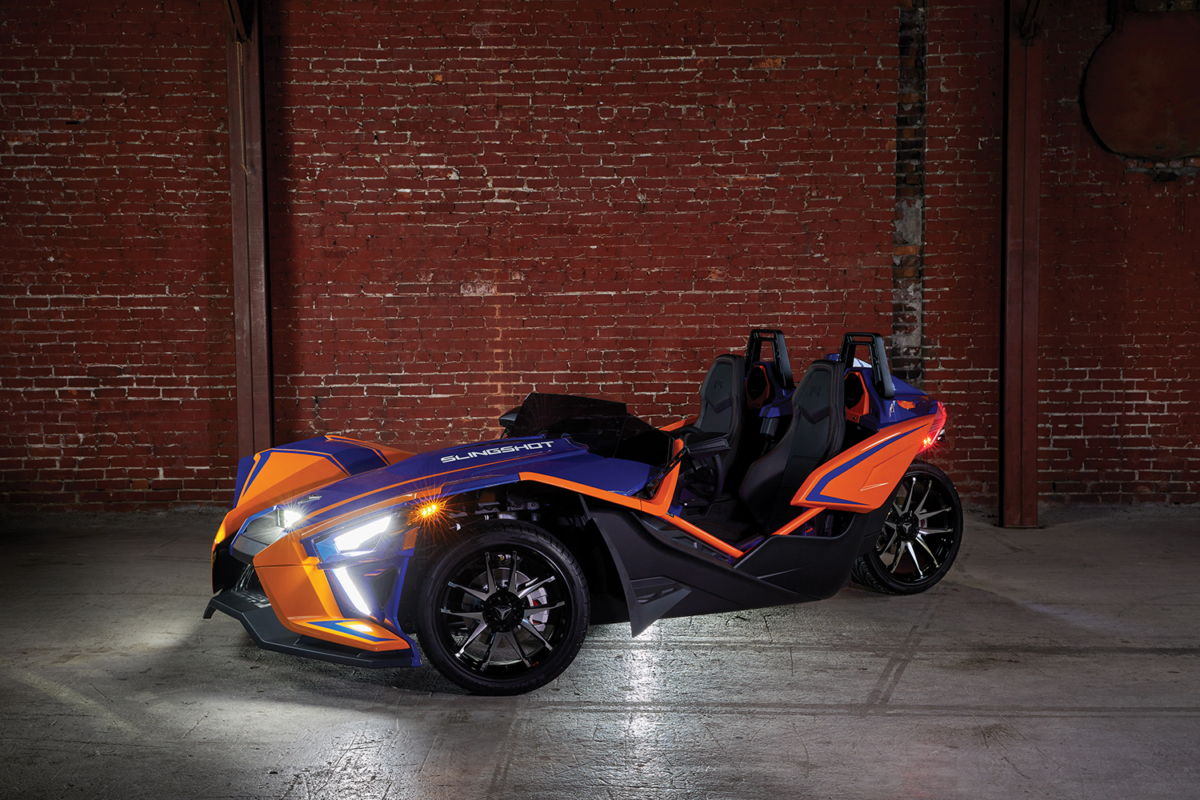 Build your own & check out more information on the entire 2021 Polaris Slingshot lineup over at the Polaris Slingshot site here.