Felt Bicycles made their name in racing, and The Breed 20 is no exception to that heritage. It is a speed-focused, moderately-aggressive adventure bike primed for gravel riding, though that isn't the only place it performs. With higher tire pressures, The Breed is equally as capable on pavement with plenty of speed for quick commutes or laps around your favorite road routes.
With a carbon fork, superlight aluminum frame, thru-axels, internally routed cabling, a plethora of braze-ons, and room for two different wheel sizes, The Breed is loaded with modern gravel standards. What's more, buying aluminum nets better components as manufacturers cut costs on carbon frames with lower grade components. The Breed ships with a suite of SRAM Force 1 components, providing lightweight, reliable performance across shifting and braking. 
While many will argue that a quiver killer bike is unrealistic, The Breed comes pretty darn close. After about 10 weeks of fun – and 500+ miles of mixed surface roads and trails – I can confidently say that The Breed is an extremely versatile bike that I wouldn't regret buying for a second. Read on for the full Felt Breed 20 review. 
Felt Breed 20 Key Features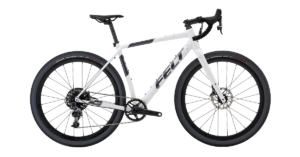 Superlight aluminum frame

Carbon fiber fork & steerer tube

SRAM Force 1 drivetrain

SRAM Force 1 hydraulic disc brakes

Dual wheel compatibility (650b / 700c)

Carbon seatpost & carbon crank

42t chainring & 11-42t cassette

Tons of braze ons
Felt Breed 20 Review Breakdown
The Test
The Breed and I went everywhere together. From mixed-surface rail trails to the local singletrack loop, and backcountry dirt roads to quick city commutes, I had a smile on my face no matter where I rode.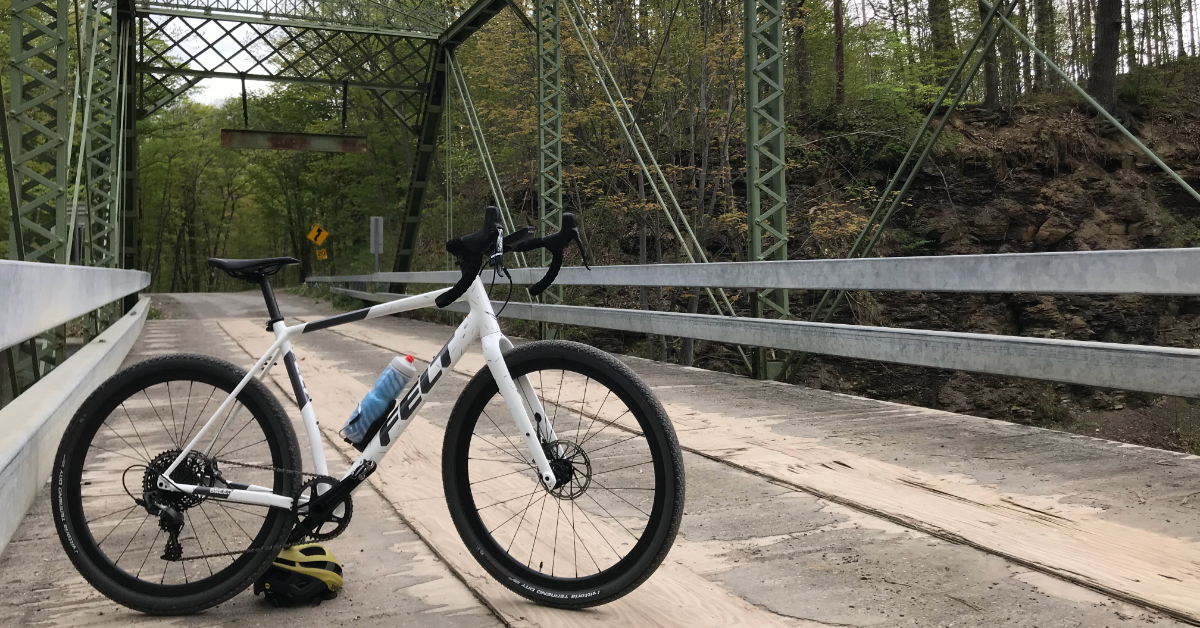 Coming from a mountain biking background, I get very bored on road-specific bikes as I feel limited. Riding The Breed, I can turn anywhere – like the dirt shortcut through the park – and not look back. To no surprise, The Breed was most enjoyable ripping across gravel and dirt, but I loved the versatility of platform.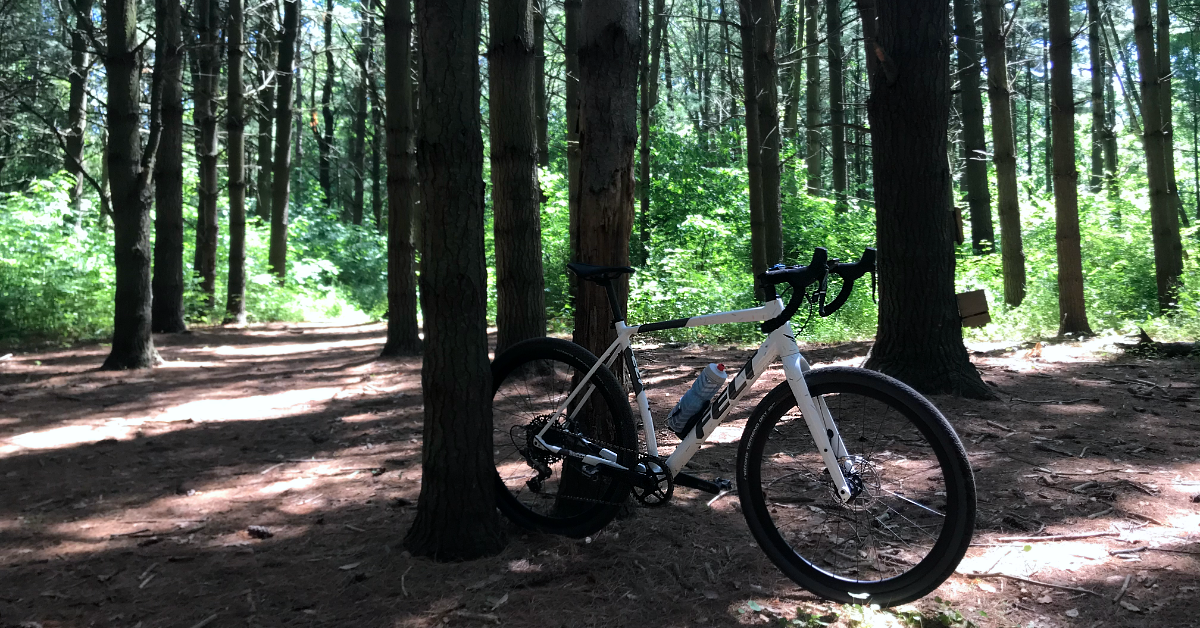 Frame
The Breed has a superlight aluminum frame paired with a carbon fiber fork. It is stiff and responsive to pedal input. When putting down the power, The Breed accelerates quickly.
It climbs well and descends better. The aluminum feels solid and confidence-inspiring while the 47mm tires provide a plush contact patch.  
While it might not be as light as other full carbon frames out there, it'll still come in around 20lbs for a medium. Plenty light for the average rider – and even regular racer – with room for weight reduction, if it really matters. (Carbon wheels and carbon drop bars to name a few.) 
I push bikes hard. For a bike that is designed to rip around dirt, I'd rather have the peace of mind knowing my frame won't be compromised after one accident. Carbon is great…until you find a ding. The Breed can handle more than a few dings and keep on riding for hundreds of miles. 
Riding Position
While I am certainly not a frame geometry expert, and won't pretend to be, The Breed does have a more aggressive, race-ready riding position. It is somewhere between a standard endurance-focused gravel bike and road-ready training bike.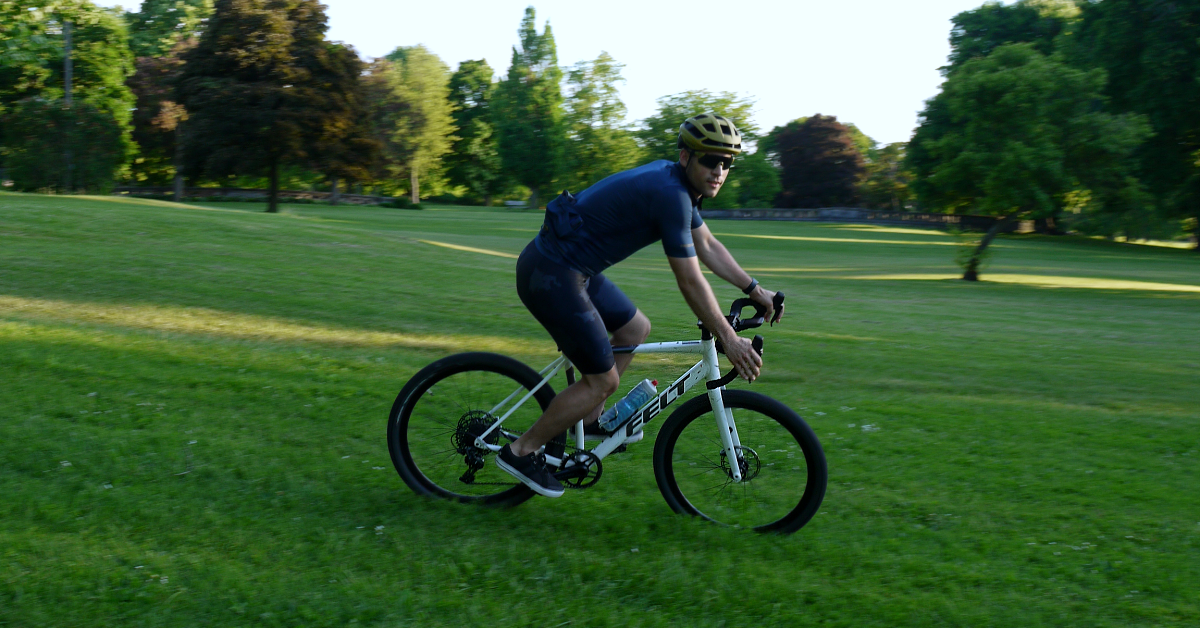 Though I didn't take The Breed out for any races during testing, I love riding fast on all surfaces. I appreciated the ability to get just a little bit aero in the drops on some road descents and flat straights. 
Drivetrain
Full transparency, The Breed was the first bike I've tested with a 1x drivetrain. Knowing larger gear jumps are a consequence of 1 chainring, I was a bit nervous about my pedaling power when making the switch. 
I quickly found that my fear was unfounded when gravel crushing, as the rapidly changing surface doesn't require, or perhaps even allow for, a perfect cadence like road riding. Road rides were a bit of a different story, however. I found myself shifting often trying to find the optimum gear. That said, grabbing a set of 700c wheels with narrower tires would surely help sort road riding out. 
The simplicity of the 1x drivetrain far outweighed that minor annoyance on the road. Off-road, SRAM's Force 1 shined.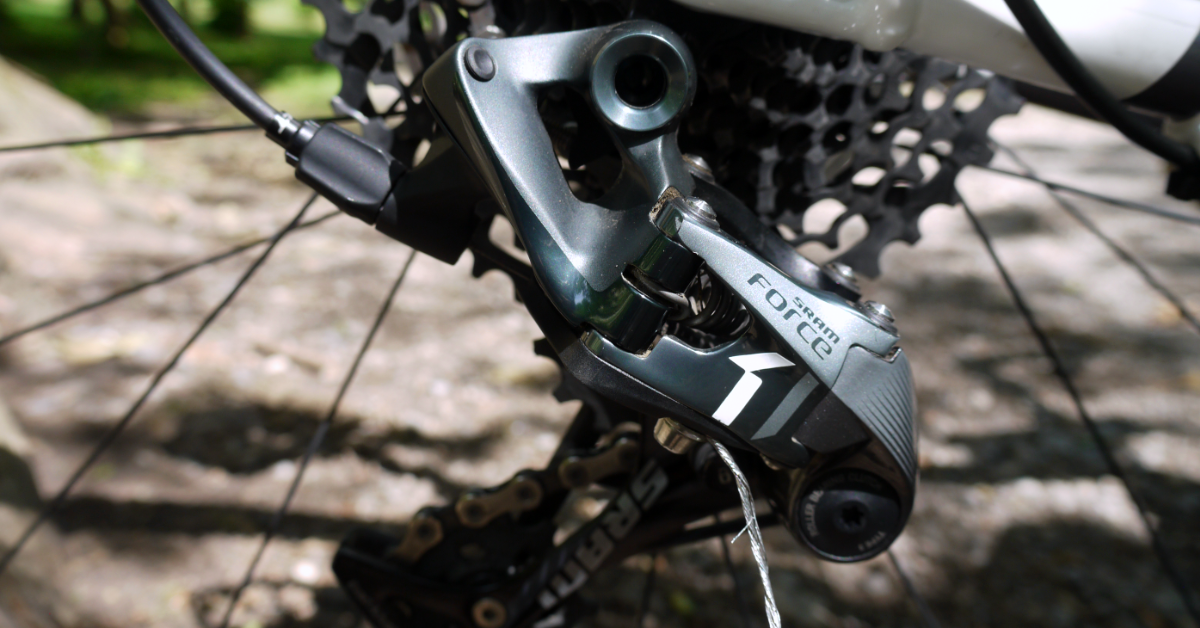 The Force 1 derailleur is quick to shift and the DoubleTap shifters deliver great feedback. A big left throw of the shifter skips three gears; phenomenal for quick transitions from descents to climbs out on trails.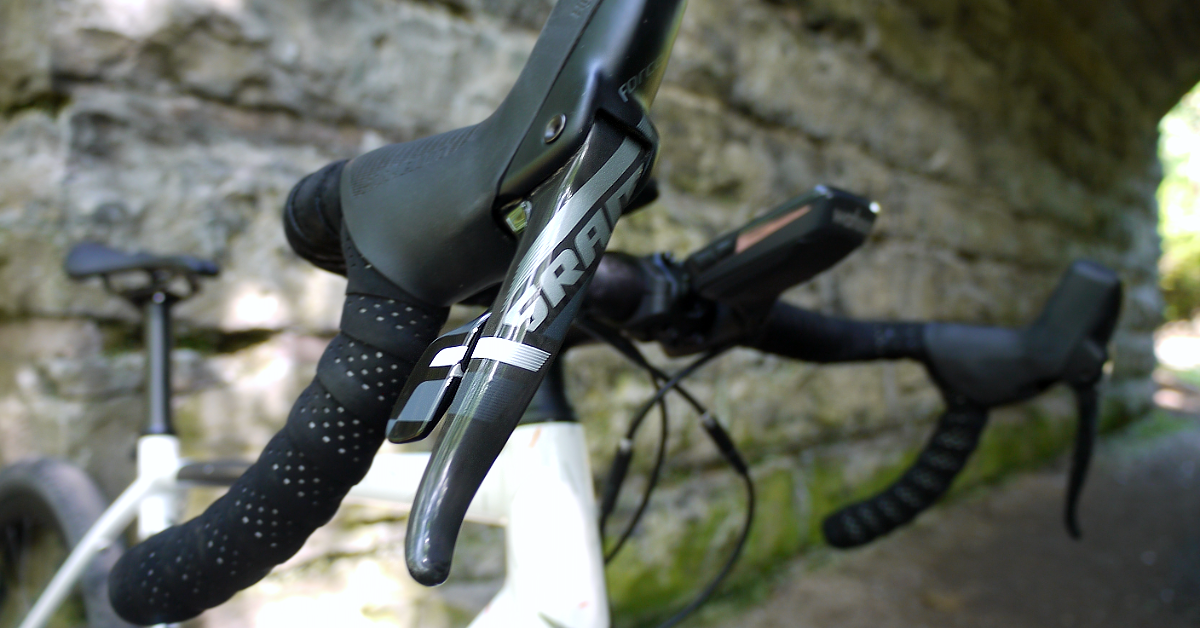 Ultimately, riding gravel or singletrack on a drop bar bike requires more focus and attention than a plush and forgiving full-suspension mountain bike, so shifting one derailleur limits distractions from the ride and the obstacles ahead.
Anecdotally, I feel your body adjusts for the bike you're riding. After the first month with the Breed, I felt stronger and more in-tune with the ride making up for the gaps in the gearing through modulated power delivery.
From a maintenance standpoint, the 1x setup is a dream. One less derailleur means one less item service and or break during a race/ride. One less set of cables to maintain, one less derailleur to index, and one less derailleur to clean.
Brakes
SRAM's Force 1 hydraulic disc brakes provide great modulation and powerful stopping power. While I did read some complaints about the need to fix pad rubbing frequently with Force 1 brakes, I only adjusted the front caliper once (and nothing on the rear) over a 10-week span – not bad.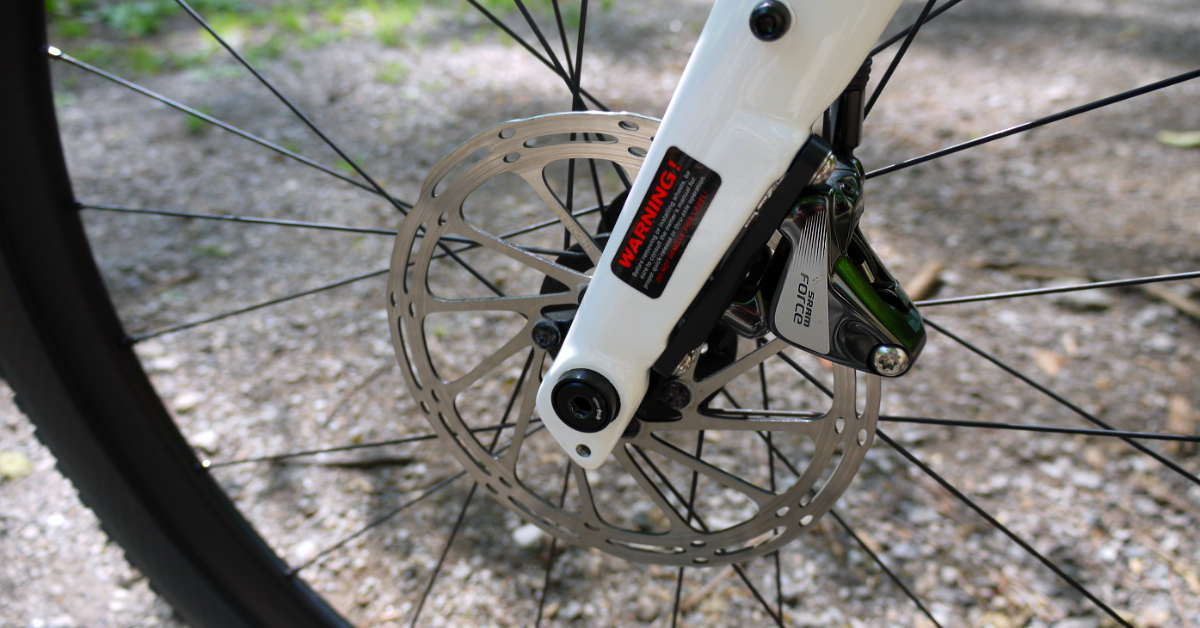 I had no issue flying down descents with one finger, and could easily emergency stop with two. The Force 1 hydros inspired confidence and offered control. Where I really noticed the braking modulation was out on the local singletracks During steep descents with switchbacks, I could go from locking the rear wheel up into a controlled corner with an effortless pressure adjustment on the lever.
When it comes to SRAM hydraulic disc brakes, servicability should be considered. A SRAM Force full bleed is a bit of a laborious process requiring two syringes for bleeding.
Other Components
Now that we got the big ones out of the way, the remaining components – wheels, drop bars, stem, seatpost – are mainly Felt's own DEVOX brand. The first three are lightweight aluminum, and the seatpost is carbon fiber. The wheels are tubeless-ready and fitted with Vitorria Terreno Dry tires, which were practically bald in the rear after the 500+ mile testing period. For the average rider, Felt's components get the job down and keep the price competitive. 
Value 
Whether you're looking for a value-packed entrance into gravel riding, or for a well-equipped aluminum-framed gravel crusher, The Breed should be at the top of your list.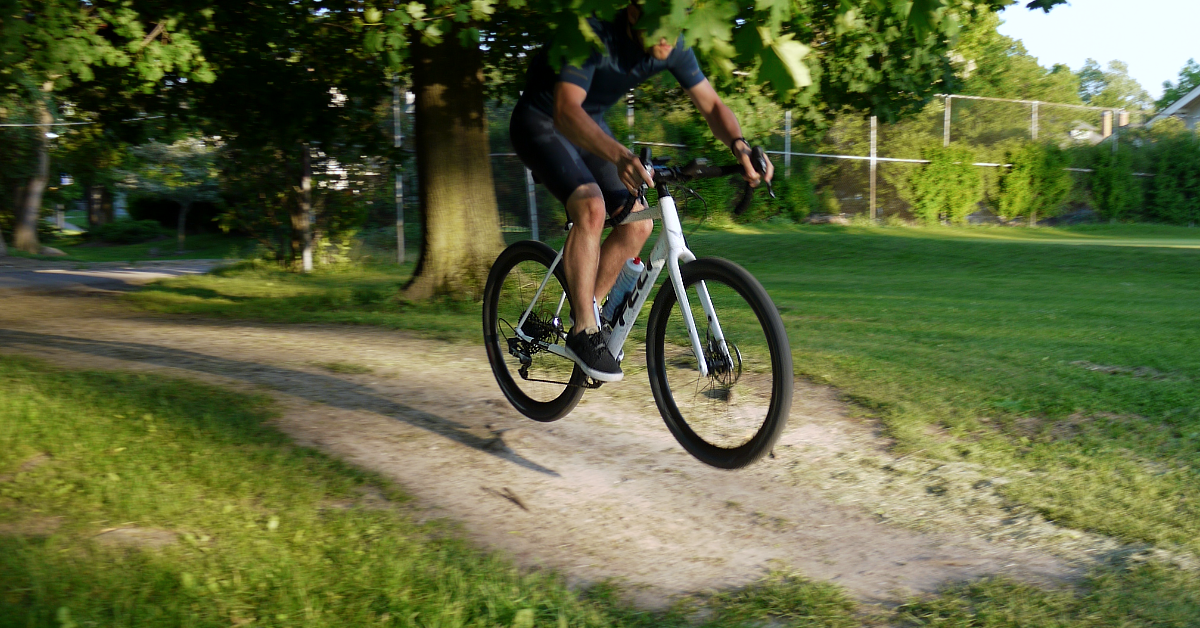 Felt's race heritage delivered a fast and versatile bike capable of almost anything you throw at it. With a great baseline of SRAM Force 1 components, The Breed is a fantastic bang for your buck. It has room to upgrade as your riding progresses, tons of versatility for bikepacking and endurance riding, and huge tire clearance to fit your preferred wheel and tire combo to get the job done. 
Race it or rack it, the option is yours. The Breed is ready.  
Buy now $2,499* or browse all Felt Gravel Bikes
*Note: at the time of posting, the 2020 model was sold out, but the 2021 model should be out soon!
2020 Felt Breed 20 - Gravel Bike Review
The Felt Breed 20 offers a fabulous component to price ratio for riders of all abilities. With a lightweight aluminum frame, carbon fork, and Force 1 components, it's a durable, race-inspired gravel crusher through and through.
THE GOOD:
Carbon Fiber Fork
Force 1 Components
Hydro Disc Brakes
THE NOT SO GOOD:
No quick release on thru-axles