Reducing your environmental footprint" is a popular saying amongst companies today. I love to support clothing and style brands that hold true to this promise. I do, however, worry about these brands following through on making products that stay on trend and will hold up with my active lifestyle. Zeal Optics follows through on both with The Radium. With its plant-based frames and clean design, the Radiums are ready to be worn for a long run or styled from cool to casual. Let's explore.
Key Features:
Polarized Lenses
Ellume Bio-Plactic Lens
Proflex
Z-Resin Bio-Plastic Frame
Pin Hinges
Zeal Radium Sunglasses Review Breakdown
Style:
We tested the Radiums with the Atlantic Blue frames and Ellume Horizon Blue lenses. They also come in Torched Woodgrain and Matte Black. I've never had blue sunglasses, so it felt like a bit of a risk. Although the color felt modern, the glasses kept a cool, classic style and wore well with almost anything. I wore these cool blue glasses casually on a boat or to meet up with friends for brunch. I also wore them with my suit to a friend's wedding and they looked great! I have my doubts with sunglasses advertised as "environmentally friendly" to hold up in the style department, but Zeal delivered.

These sunglasses would be considered "activewear" and are a little more "sporty" than I usually wear, however, I still appreciated the active style blended with a classic frame.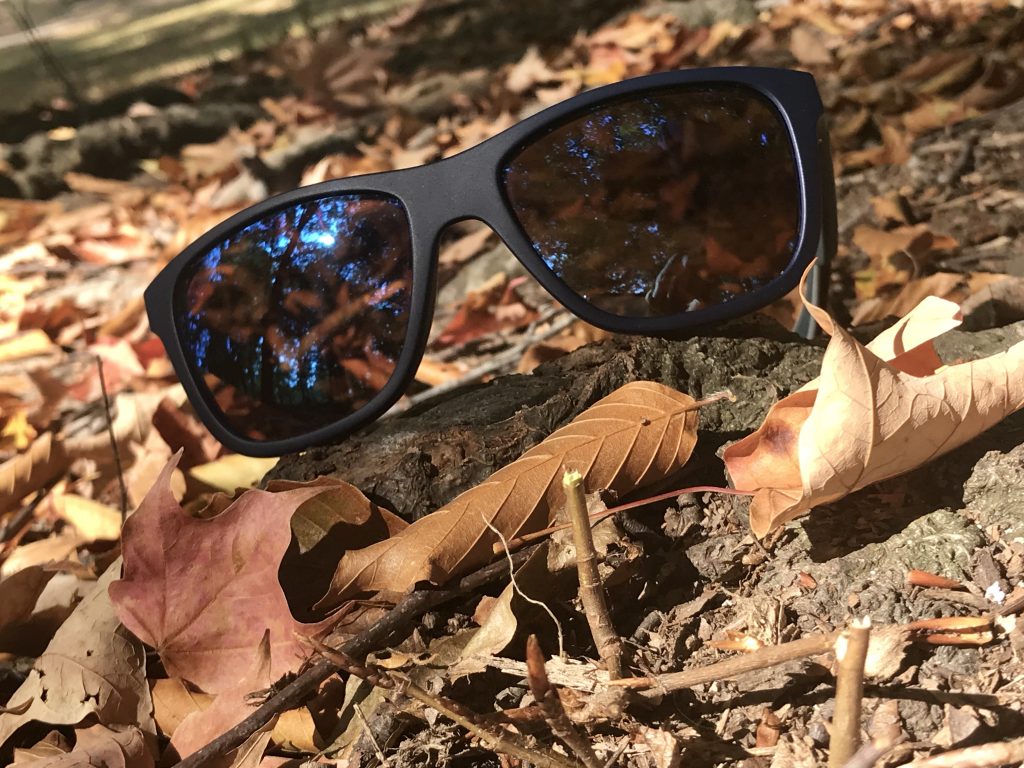 Design:
The plant based, Z-Resin Bio-Plastic Frames are incredible. These frames are made from natural oils and castor oil, not from plastic which is derived from crude oil. All of Zeal products are made in this sustainable method. Looking through their website, I was surprised by the variety of styles Zeal offers while holding true to its earth-friendly philosophy.
Another environmentally friendly feature are the polarized lenses. The Ellume Bio-Plastic Lens is the world's first lens made from a plant-based bonding agent. This replaces the petroleum based "bonder" that is typically used in lenses.
The frame is flexible, soft, and comfortable. The rubber nose-piece held the glasses to my faces without any slipping while running, hiking, and other vigorous activities. After testing them for a month and enduring some wear, the pin hinge kept its tight hold.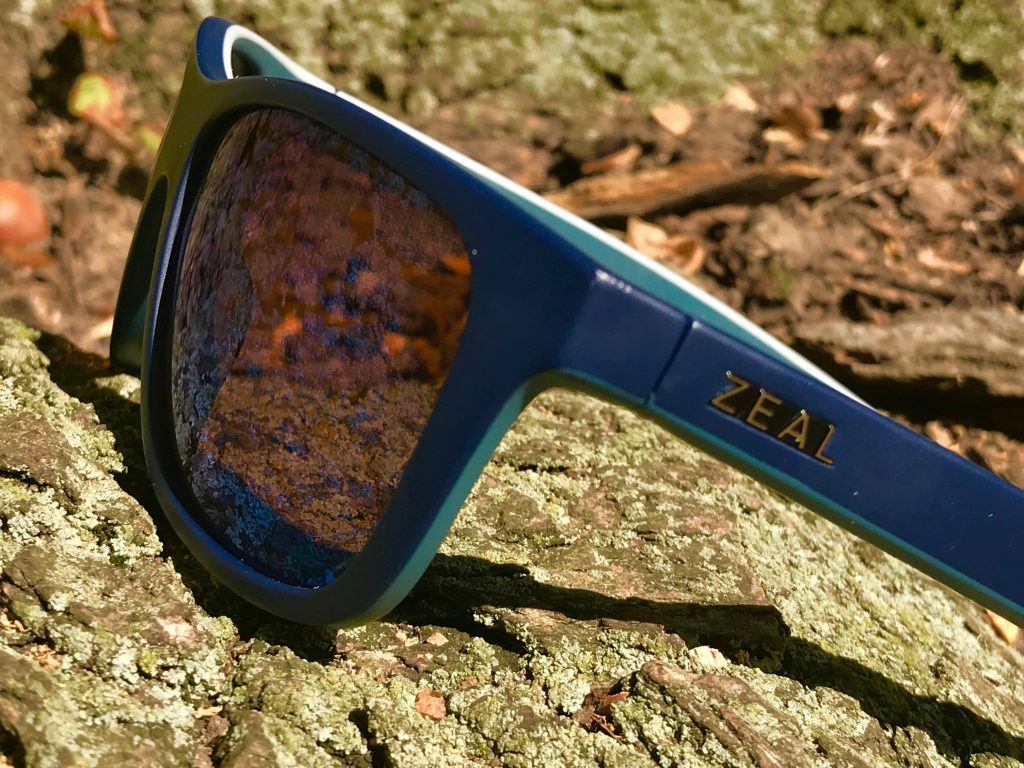 Optics:
Zeal does not compromise on the value of the optics while keeping its environmental integrity. The E-llume lenses protect and prevent sun damage to the eyes from harmful rays.  These polarized lenses blocks 100% of UVA/B & C rays and protects against glare with 99.9% polarized efficiency. Not only will you look great, but you will be doing something healthy for your body by wearing your Radiums.
The polarization of these lenses are top notch. The lenses pop colors from the sky or ocean that would not seen by the naked eye. Large bodies of water and a sunset are truly dazzling behind these lenses. I have had my fair share of polarized lenses and these are the best I've ever worn.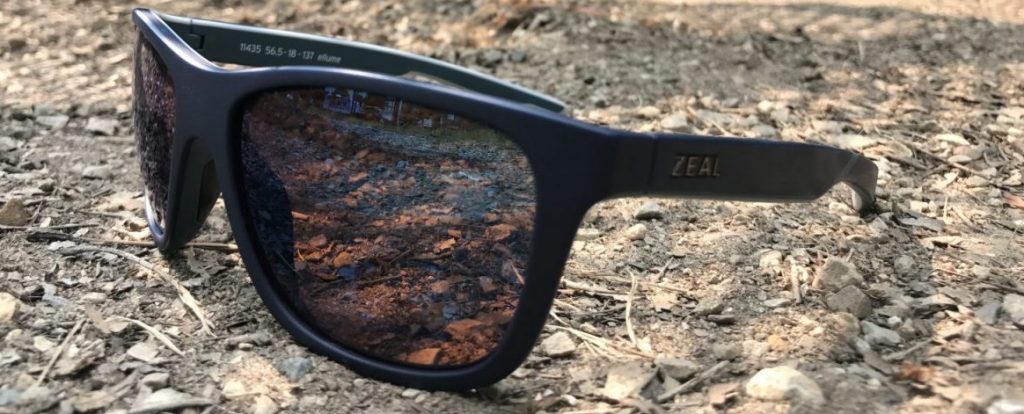 Value:
At $149.00, Zeal Radiums are comparable to other high quality shades. Not only are they of high quality and look great, you're doing good by purchasing these environmental friendly sunglasses. "With its plant-based ellume Polarized sunglass lenses and plant-based Z-Resin frame, RADIUM reduces the environmental footprint of your sunglasses on the rivers, lakes and outdoor spaces you love, all while providing unrivaled comfort, color, clarity and contrast." That is a company philosophy we can all get behind!
Buy Now: $149 or explore their other designs at ZealOptics.com
Zeal Radium Sunglasses - Style Review
Zeal Optics offer high quality products that are stylish, functional, and environmentally friendly. Whether dressed up or down, The Radium delivers in optics and comfort.