Listen up! Whether you know it or not Valentine's Day is one of the most important gift giving holidays of the year. Though it is usually reserved for lackluster gifts like chocolates, flowers and dining out we're here to change that. It's time you stepped up your game and started giving the ones you love something that they'll actually enjoy.
Below you'll find exciting gift ideas for the man in your life. From Tech to Food, we've curated a list of gifts that any guy would be happy to receive. Well… what are you waiting for? Commence scrolling!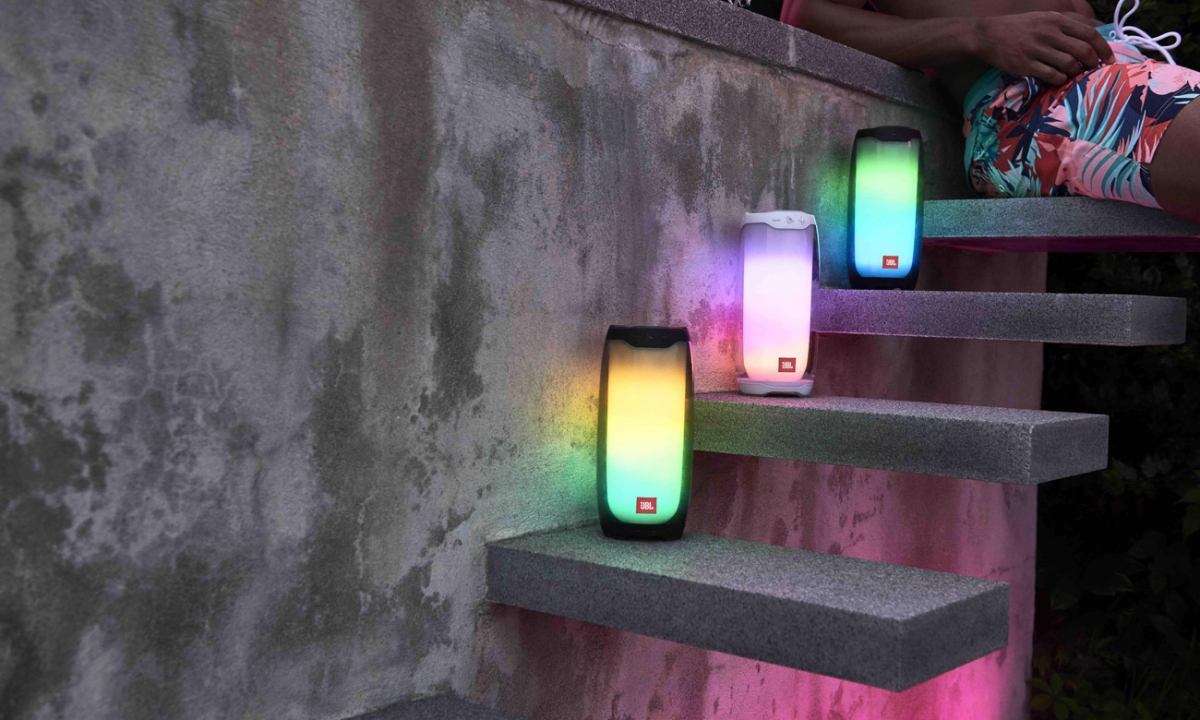 Set a romantic vibe with this speaker with 360 degree sound and light show. There's even a "campfire" lighting mode that can bring a candle-lit mood to your dinner for two!
Buy Now: $199.95 or to learn more, go to: JBL.com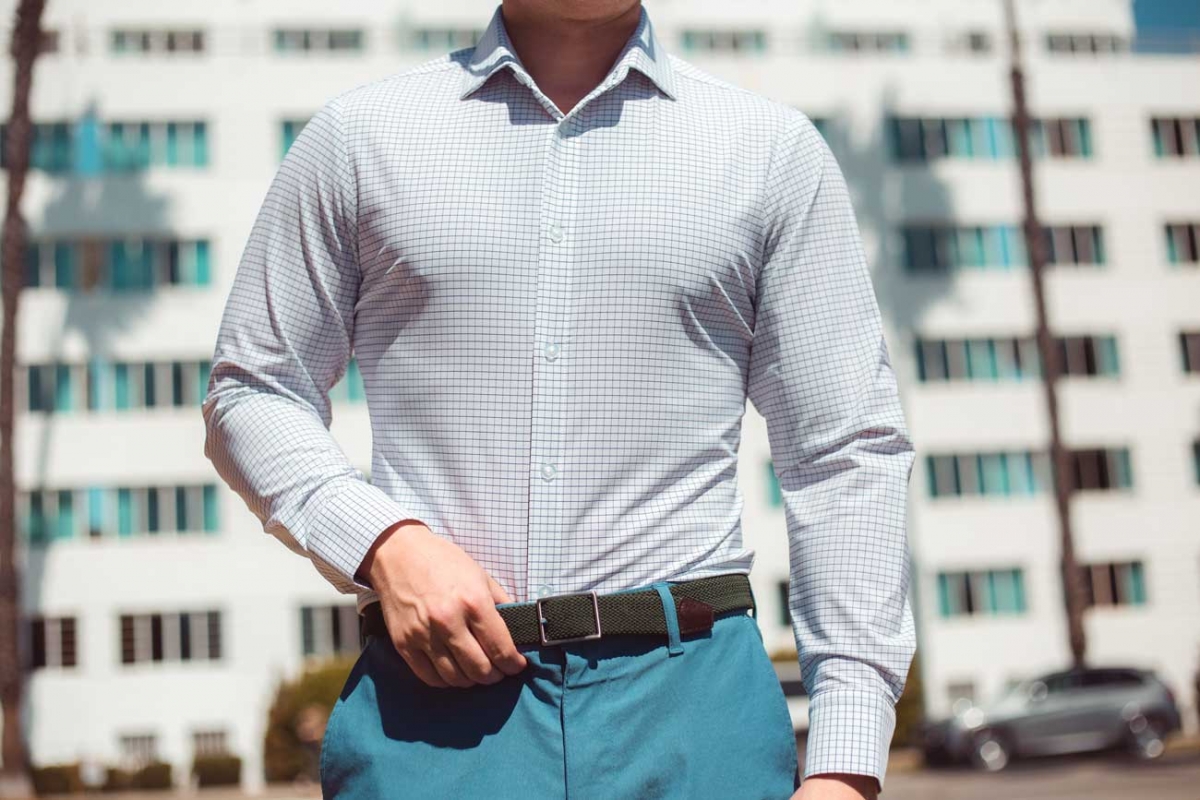 Does your man have good taste and an eye for style? If you answered yes, we have good news. If you answered no, we have even better news! Mizzen + Main sells high quality dress shirts designed for men who demand comfort and style but don't want to spend their hard earned cash at the dry cleaner. So regardless of if your man needs a style upgrade or had a keen eye for the best of the best, Mizzen + Main is a great gift idea. These dress shirts are lightweight and feature moisture wicking fabric keeps you cool and comfortable. You don't have to take it from us either… even Phil Mickelson gets down with Mizzen + Main and had this to say: "In over 25 years of playing golf professionally, I've always aimed for the best. Partnering with Mizzen+Main we have created the perfect golf polo that will help you perform at the highest level on and off the course."
If you can't trust Lefty, who can you trust? So, if you are looking for a v-day gift that will impress him to the fullest without breaking the bank, we highly recommend buying him a shirt or two from Mizzen + Main, or let him make his own decisions with a gift card.
Buy Now: $89 – $125 or learn more at MizzenandMain.com
Drew Estate Pappy Van Winkle Tradition Cigars by Drew Estate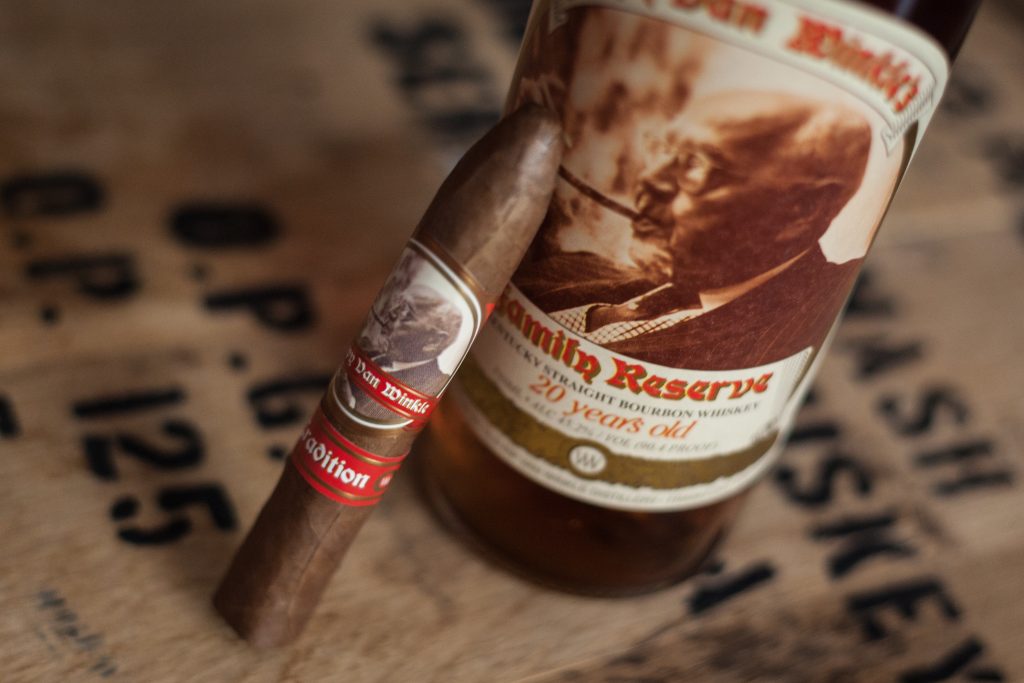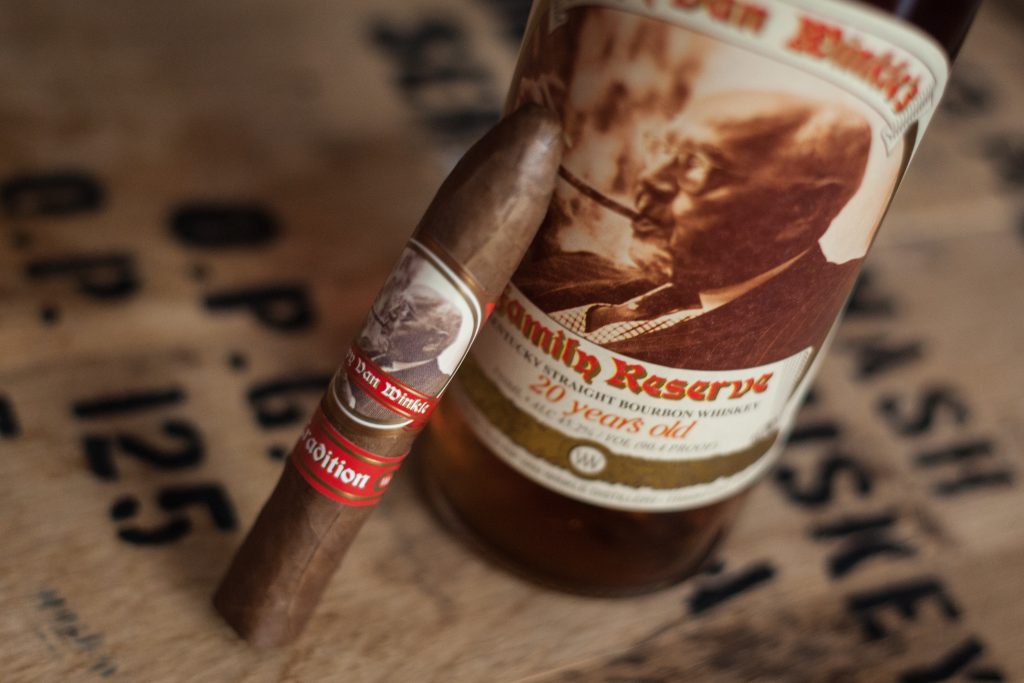 Wrapped snug in an Ecuador Habano Oscuro leaf, the Nicaraguan and Dominican spice are showcased from the easy draw and perfectly crafted roll. The classic Drew Estate rich flavor profile shines through and is highlighted by the complexity of the aged fillers. One of the things we enjoy about Drew Estate cigars is how complex and intricate they are. Even when the flavor profile isn't up our alley, it still delivers a broad spectrum of nuances and subtleties. The Tradition, however, was definitely up our alley and for that matter, lives on the same block. Its robust notes of coffee mingle with toffee brittle to create a stunningly balanced smoke. Add in the thick smoke from the easy draw, and the flavors change and evolve as the burn progresses.
Buy Now: $116 (box of 10) or to learn more, go to: DrewEstate.com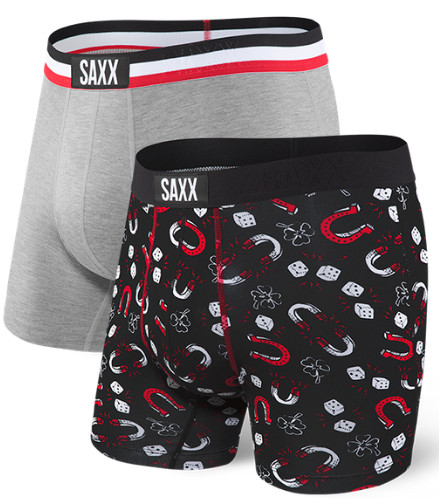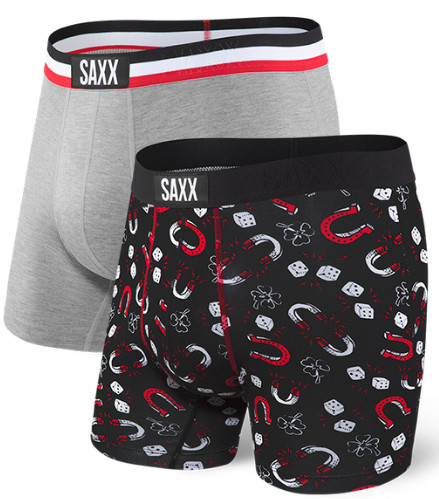 Designed to keep your package secure and eliminate chaffing, these are the only pair of underwear we want to wear anymore. The light fabric has plenty of ventilation and feels snug in all the right places. We've been wearing SAXX for a few months now and they are amazing.  Right now they even have valentine prints on-sale! Pick up a multi-pack for someone special on your holiday wishlist.

Learn more at SaxxUnderwear.com, or buy now starting at $57.00 (2-pk)https://www.saxxunderwear.com/products/sxpp2v_lkp

With Chippo, your Valentine can combine his love of golf and cornhole in one fantastically fun game. Great for tailgating, beach days or a backyard BBQ with the family, Chippo is easy to play and will help your chipping game on the golf course! With scoring similar to cornhole, it is easy for old and young to catch on to the game quickly. Chippo is an instant classic backyard game. The build quality if excellent, so it should last for many years of use.

Buy Now: $189.95 or to learn more, go to: ChippoGolf.com

DeWalt 20V MAX XR Lithium Ion Oscillating Multi-Tool Kit


The oscillating multi-tool might be the most useful tool you can find. It can be equipped to saw, cut, sand and more. If your valentine is a DIY guy, this could be the perfect gift for his ever-growing tool addiction. The DeWalt 20V MAX XR Lithium Ion Oscillating Multi-Tool Kit comes with a powerful brushless motor providing up to 57% more run time over a similar brushed tool. This kit includes 28 popular cutting and sanding attachments to help complete a variety of projects. The Quick-Change accessory system allows you to change blades quickly and easily, and with the universal accessory adaptor, it's compatible with most oscillating tool accessories. The DUAL-GRIP™ Variable Speed Trigger provides ultimate speed and application control, the DEWALT Oscillating Tool Guide System allows you to customize the depth or height for accurate repeatability, and the bright LED light illuminates dark work spaces.
Buy Now: $219 or to learn more, go to: DeWalt.com
Mophie Charging Accessories
Mophie's line of charging accessories is vast and impressive. That's something we've covered over the years. However, over the past couple weeks we've been tinkering with their new charge stream family of wireless charging products which allow you to charge your iPhone or other wireless charging ready devices on the go!
We fell in love with Mophie's wireless charging accessories because they allow access to easy, fast wireless charging anywhere. Our favorites include the desk stand which is perfect for the office or your night stand. We also really like the vent mount for charging while on the go. It also doubles as a nice spot to put your phone and keep an eye on your GPS during a road trip.
However, if you're always on the go, the coolest charging accessories is the wireless powerstaion. This powerbank packs just over 6,000mAh. Keeping you charged no matter how long the day or where it may lead you.
Learn more at Mophie.com or buy now staring at $59


Hitting the ball longer, straighter and higher is what ever golfer dreams about. Well, my friends… this season dreams might just become reality. This is the TOUR B JGR Driver from Bridgestone and it is promising higher launch angles, straighter ball flight and distance that will leave his playing partners' jaws on the tee box. The 460cc head of the TOUR B JGR is designed to promote higher launch angles and a draw biased shot shape. Increased ball velocity is achieved by combining the new power rib sole, which keeps the sole rigid through impact, with the new boost wave crown which allows the crow to flex even more at impact.
When you think of Bridgestone you probably think of golf balls or tires, but this season you should really look into their clubs, because they are delivering some mighty fine technology to golf course.
Buy Now: $399 or to learn more, go to: BridgestoneGolf.com
Dollar Shave Club – Ultimate Shave Starter Set
Buying razors is a hassle! They are expensive, usually locked up in a glass case and you have to leave the house to get them. Well my friends, Dollar Shave Club has put an end to all of that crap. Their razors are affordable, easy to order and they get delivered directly to your mailbox.
If you're looking for a gift for your scruffy man the DSC Ultimate Shave Starter Set is an awesome one. The kit comes with the executive razor and four replacement blades. As well as Dr. Carver's Easy Save Butter, Disappearing Post Save Dew and Mandatory Prep Scrub. Not bad for just $5.00!
Buy Now: $5 or to learn more, go to: DollarShaveClub.com
Jefferson's Ocean Bourbon
Aged at sea, Jefferson's Ocean is one of the most unique bourbons on the market. This elusive whiskey hard to come by, but is worth every penny. We've been sipping on a bottle for the past couple weeks and absolutely love the intensely bold oak flavoring and smooth finish that leaves your mouth begging for more. If your man is a lover of whiskey, this is a gift that won't last long after opening.
Learn more at JeffersonsBourbon.com, or buy now starting at $89.94
OGIO Shadow Fuse 304 Stand Bag
Does your valentine love golf as much as he loves you? Well, this could be the perfect gift. It won't exactly help his score go lower, or keep the ball in the fairway, but it will keep his clout game strong on the links with his golfing buddies. The Shadow Fuse comes equipped with 5 zippered pockets, a 4-way top to keep everything organized and it is only 4.4lbs! This golf bag is simple, yet well designed to get him on and off the course with everything he needs. Maybe even a few birdies and enough money left over to buy dinner… maybe.
Buy Now: $229.99 or to learn more, go to OGIO.com
SkullCandy Crusher Wireless Headphones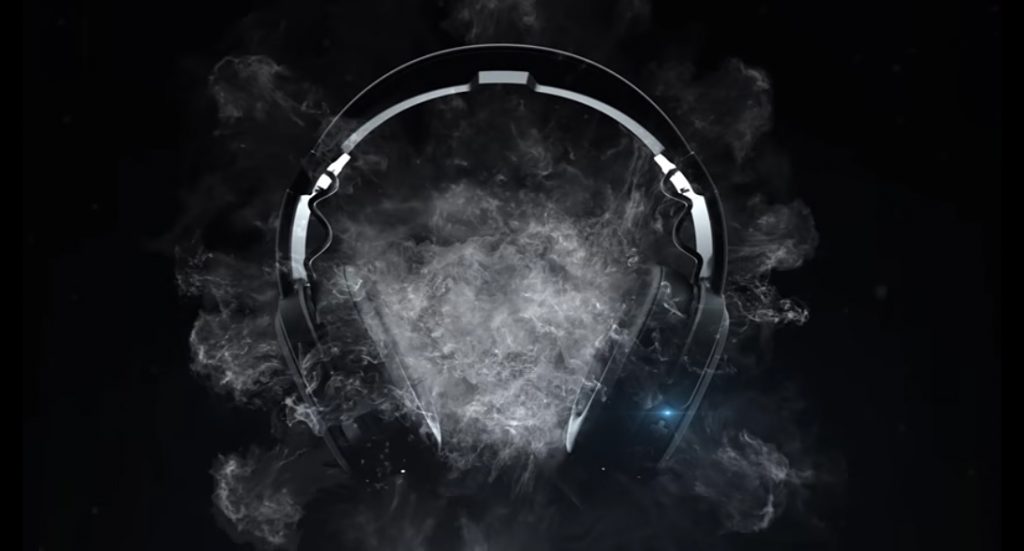 The Crusher Wireless Headphones by Skull Candy delivers a quality sound with bass you can feel. With easy connectivity and long battery life, listeners can stream hours of media flawless through any bluetooth compatible device.
Buy now for $199.99 or to learn more, go to: Skullcandy.com
Omaha Steaks – Valentine's Dinner for Two
The old saying is oh so true…. "The way to a man's heart is through is stomach." If your man is a carnivore, this meat + seafood+ potatoes meal with desert from Omaha Steaks is where its at! We're talking about a main course of Filet Mignons, jumbo Argentine shrimp, two helpings of Smashed Red Potatoes and Chocolate Molten Lava Cakes for dessert.
Recently we had an opportunity to prepare this meal ourselves and it is truly fantastic. The portions might look a little small at first glace, but let us assure you it's more than enough for a romantic dinner. And best of all – it is simply to cook.
Buy Now: $69.99 or to learn more, go to: OmahaSteaks.com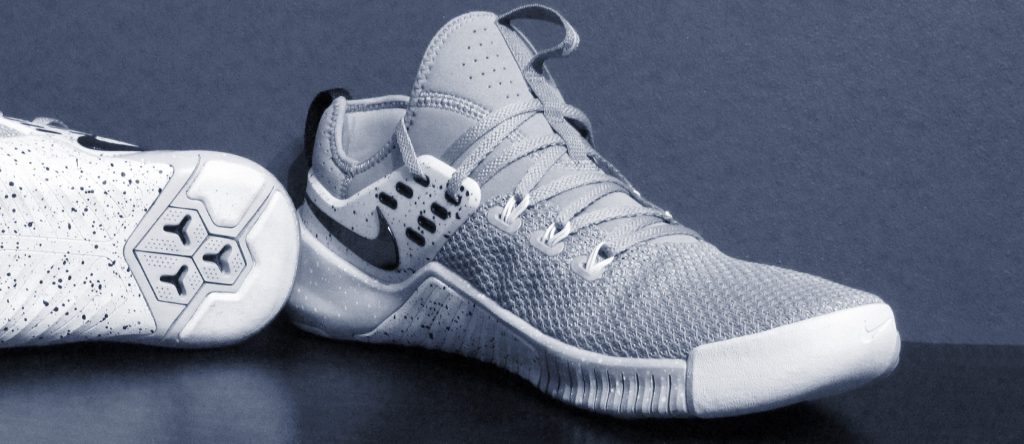 Unlike your traditional running shoe designed specifically for forward momentum, a good trainer needs to be able to move in all directions, absorbing the impact from all 360 degrees while providing optimal stability to the foot. At the same time, training in the modern era has evolved to include intensive stretching and yoga routines, so a lot of folks are looking for that freedom of movement as well. The Free x Metcon is designed to do all of these things, combining the lightweight flexibility of Nike Free with the durability and stability of Nike Metcon shoes, two other trainers that Nike has seen a great deal of success with. This hybrid of two strong trainers makes for a very well rounded and reliable shoe for just about any workout you might have in mind.
No matter what your routine might be, the Nike Free x Metcon will deliver on performance and versatility. The combination of Nike's flywire technology, light materials, and rigid support give this trainer the edge to take it that extra step higher!
Buy Now: $120 or to learn more, go to: Nike.com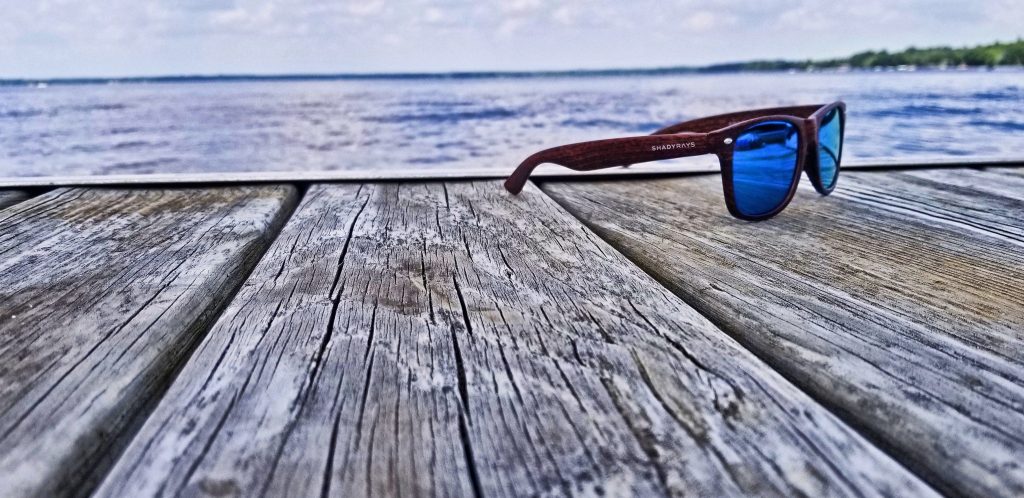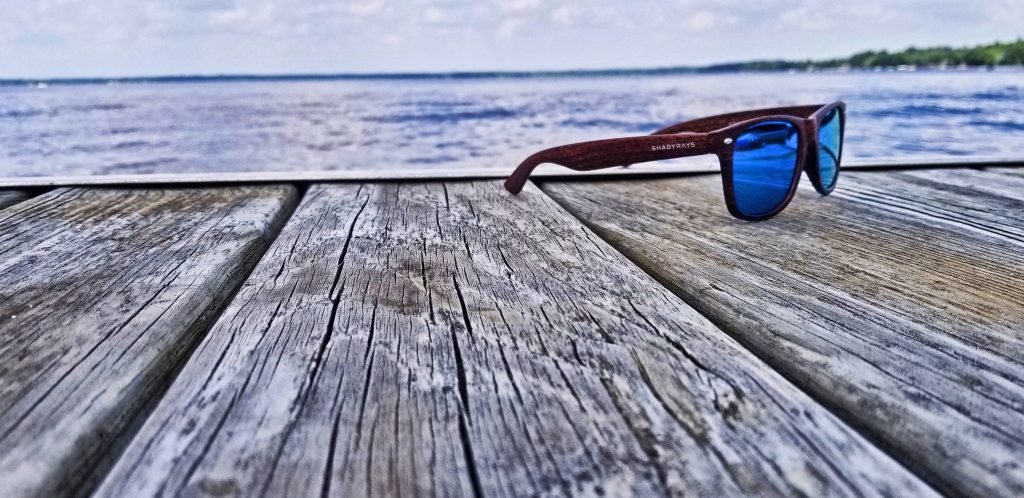 Shady Rays offers offers stylish and affordable sunglasses that are design to fit all of your needs. In addition, they offer prescription sunglasses that will help you avoid breaking the bank at your next eye doctor appointment. Take a look at the offerings of Shady Rays and you will not be disappointed.
Buy Now or visit ShadyRays.com for more information