This Gift Guide was made possible by the fine folks at Bison Coolers.
With June 19th looming just around the corner it's time to get crackin', but what do you get for the man who seemingly has everything he needs? The easy way out is to run to mall and pick up a tie or a gift card to the local steak house chain, but let's be honest… that's down right boring. Come on, he's your Dad (husband, son or grandpappy) for gosh sakes! He deserves something special, unique and exciting. To help you find the perfect Father's Day gift we've slapped together this Gift Guide – packed with fun and interesting gift ideas that Dad will be sure to love for years to come.
Enough talking, let's get to the good stuff. Here's 26 of the best Father's Day Gifts that 2016 has to offer…
– The Outdoorsman –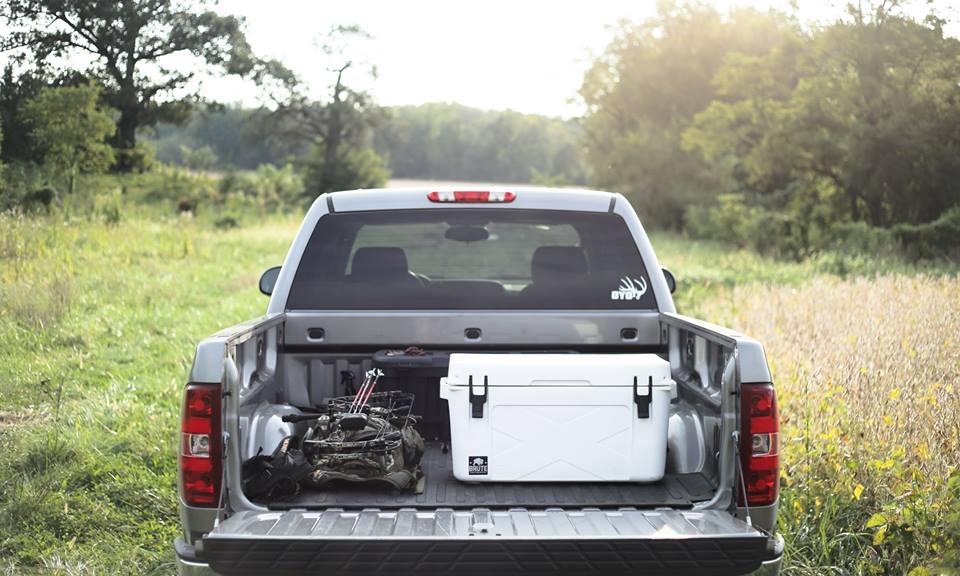 Bison roto molded coolers are offered in five convenient sizes; 25 quart, 50 quart, 75 quart, 100 quart, and 150 quart. They also offer two Softpak coolers accommodating 12 or 24 cans too!  No matter what you need they've got an ice chest to cover your needs.
When it comes to durability and ice retention Bison Coolers are the ultimate choice. These coolers are built in the USA and feature thick pressure-injected insulated walls for maximum ice retention, a rubber gasket for sure tight seal, dual drain plugs and a locking lid with integrated ruler.
Over the years we've trusted both the softpak coolers and roto molded ice chests from Bison to keep our beers cold, fish fresh and venison chilled. The durability of Bison Coolers is second to none. Ice retention is off the charts. If your father loves cold beverages, fishing, hunting, entertaining or simply having the best of the best you'd do well to gift him a cooler from Bison this Father's Day.
Buy Now: $99 – $549 or to learn more, go to: BisonCoolers.com
Coleman All Night 13 x 13 Instant Lighted Eaved Shelter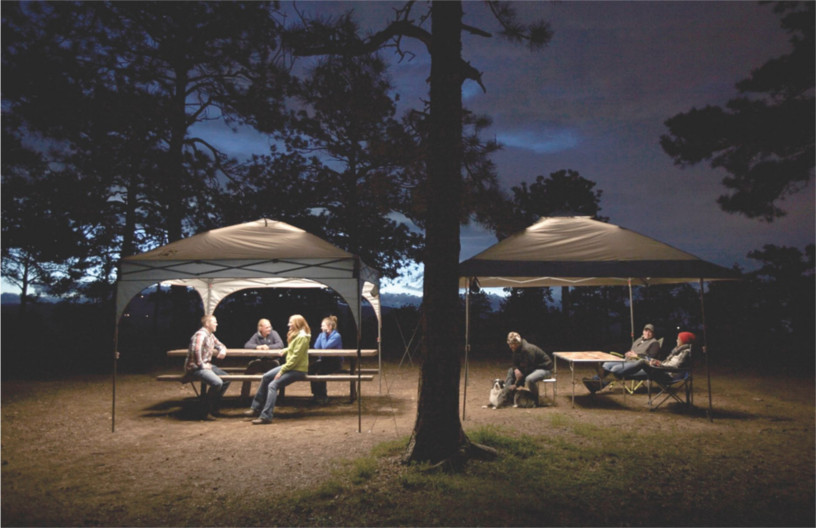 This is the perfect gift for the dad who loves to tailgate on Sundays or entertain in the backyard into the night. The Coleman All Night Instant Lighted Eaved Shelter is quick and easy to setup and comes with integrated LED lights throughout the ceiling to keep the party going all night long.
We've been testing this shelter for the better half of 2 month now and everywhere we take it we get complements. The lights are bright, setup is easy and the tent itself looks really sharp. Whether you're trying to stay out of the sun, rain or just show your tailgating neighbors you're a badass, this tent is where it's at.
Buy Now: $269.99 or to learn more, go to: Coleman.com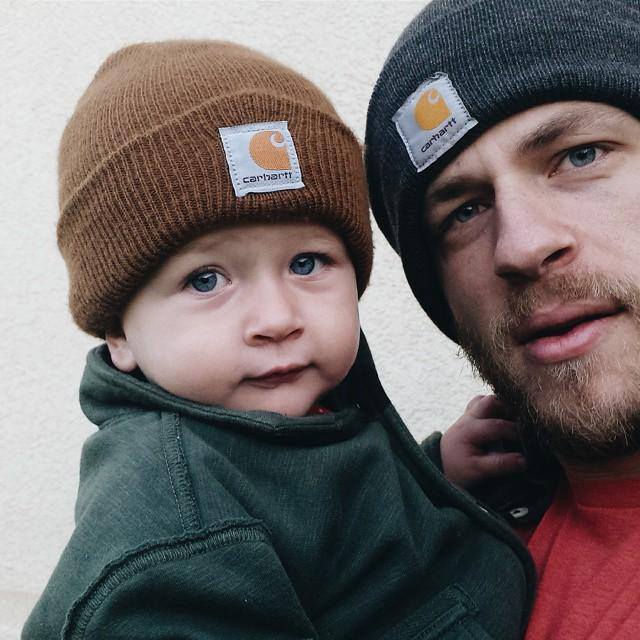 Carhartt is a shining example of how to run a company. Founded way back in 1889 by Hamilton Carhartt they are still family-owned with their headquarters located right down the road from Detroit in Dearborn, Michigan.
Their outerwear, work wear and casual wear is durable, functional and now more than ever, it's actually fashionable too.
This spring the fine folks at Carhartt hooked us up with some killer threads to test. Some of our favorites included the Force Extremes Cargo Shorts, the Carhartt Force 6″ Work Boot, and the Full Swing Briscoe Jacket.
If you've got a dad who spends his days out in the elements working on the yard, playing in woods and tinkering in the garage it's time you suited him up in some attire that will help him get the job done – and that's exactly what Carhartt's apparel is crafted for!
Learn more at: Carhartt.com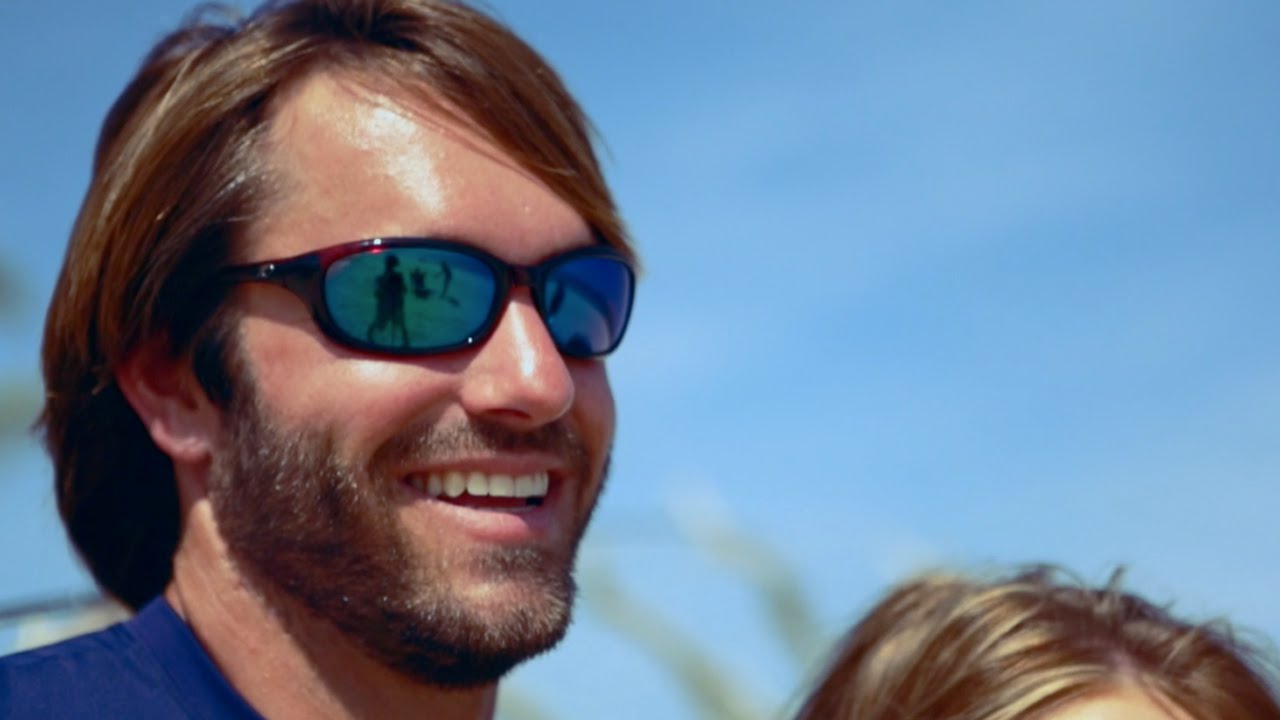 Costa Del Mar is preeminent brand for polarized fishing sunglasses. Ask anyone who is passionate about fishing if they've heard about Costa and their eyes will light up. They may not be the most affordable sunglasses on the market, but their optics are truly outstanding.
Designed to be virtually indestructible, the Harpoon shades and their nylon frames offer the perfect blend of durability, comfort and style. (It's always nice to look good holding a huge trophy fish.) For serious outdoor adventures, dad needs polarized sunglasses that will stand up to the elements. You just found them.
Buy Now: $249 or to learn more, go to: Costadelmar.com
Gerber 39 Series Micarta Knife
This is the perfect pocket knife for little and big jobs. We'be been carrying the 39 Series Micarta around for the better part of a month now and found it to be easy to carry in your pocket, extremely sharp from the factory and comfortable in the hand. Any self respecting dad needs a quality pocket knife. Why not make that knife one that's made in the USA, crafted from virtually indestructible CPM S30V steel and backed by a lifetime guarantee? Yeah, we know… it's hard to find a reason not to buy this knife for yourself. Sorry!
Buy Now: $170 or to learn more, go to: GerberGear.com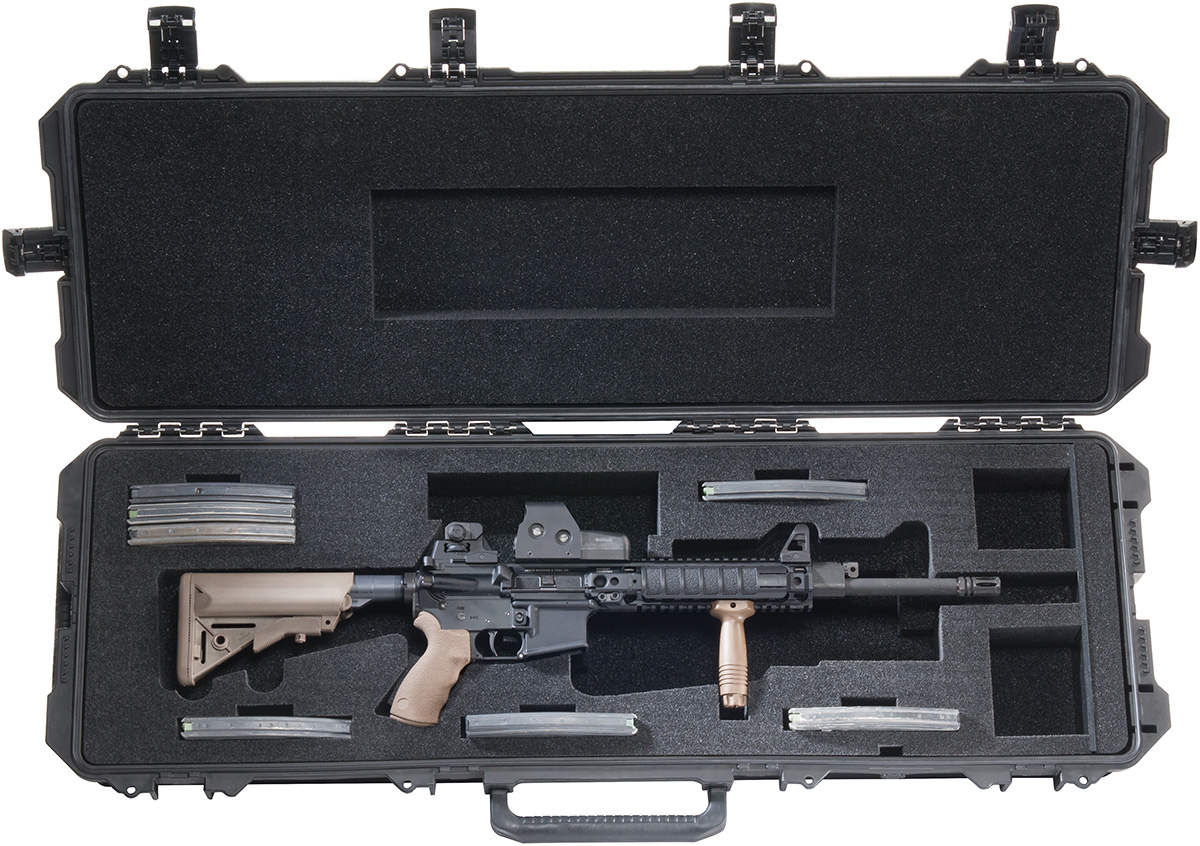 Need protection for your protection? Check out the Pelican iM3200 Long Case. Designed to transport your firearms to and from the range unharmed, this hard case is filled with soft polyester foam, has an integrated O-Ring for a watertight seal and 6 press and pull latches to keep everything in place. This is the perfect hard case for taking trips without fear of damaging your precious gear.
Not only is this case super durable but the good folks at Pelican went ahead and outfitted it with a lifetime guarantee on it to boot! If you've got a gun toting, rifle shooting, eagle eye father – this is something he'll love for years and years to come.
Buy Now: $212.00 or to learn more, go to: Pelican.com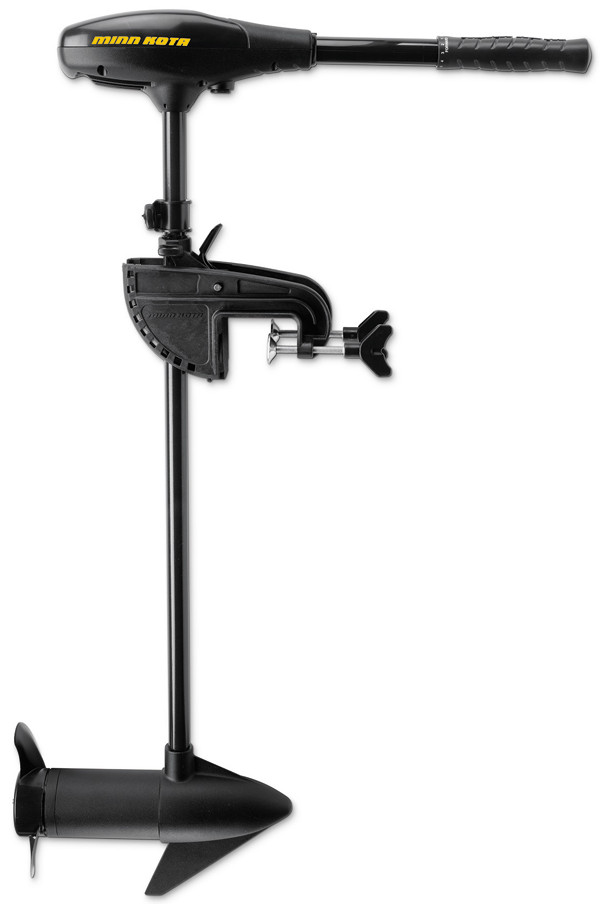 Minn Kota has been making trolling motors for a very long time. Their brand name is synonymous with fishing and quality electric motors. When you start shopping for trolling motors Minn Kota is at the top of the list. If you're searching online they're actually hard to avoid. Simply put, Minn Kota gets the job done.
Delivering 55lbs of thrust, the Endura Max 55 is utilizes a Digital Maximizer provide up to five times longer run time on a single charge by drawing only as much power as you need, so it doesn't waste any energy. It's motor is variable speed, so dial in your precise speed and let Digital Maximizer deliver the right amount of power, while conserving your battery – extending your time on the water.
We've had our Endura Max 55 in the water on our 14′ bass boat for the past month and we love it. It allows you to sneak around in shallow water, hold your position in the wind and move around without starting up the outboard.
The Endura Max 55 is easy to install, simple to operate and won't kill your battery before its time to head back to the boat launch. If your dad loves fishing he'll love a Minn Kota.
Buy Now: $275 or to learn more, go to: MinnKotaMotors.com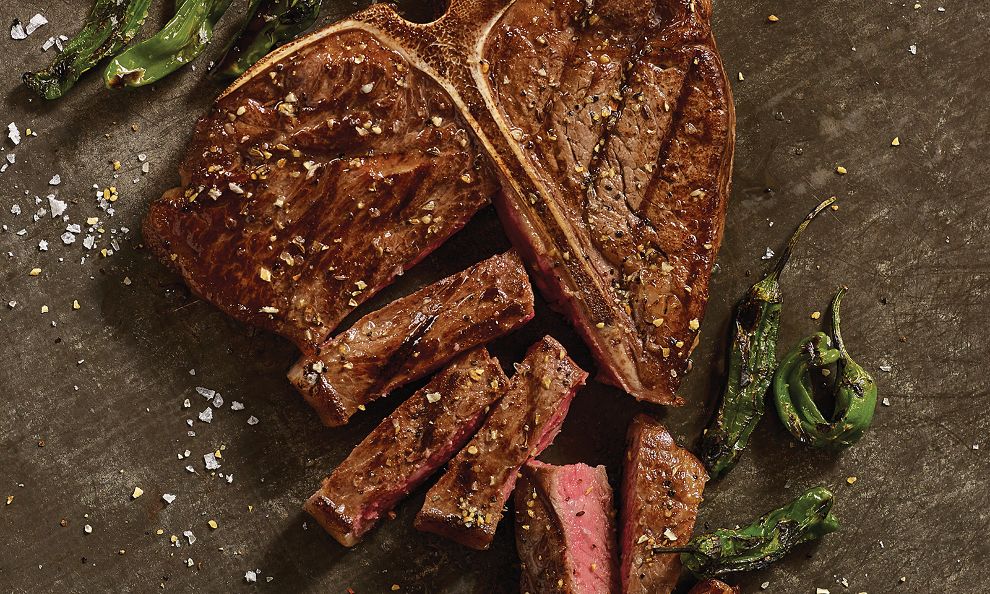 Is your dad hungry… all the time? Treat him to a home cooked t-bone dinner he won't soon forget. The folks at Omaha Steaks not only sell some of the best cuts on earth, they also offer special packages for almost every special occasion, including Father's Day. This year their "Father's Day T-Bone Dinner" caught our attention in a big way.
Headlining this combo is two gargantuan (18oz) T-Bone steaks with the flavor enhancing bone in the middle. And these steaks a mammoth! Almost 1.5″ tick at the bone you'll want to give these T-Bones some extra time too cook. Add in some stuffed baked potatoes and you've got a complete meal. But what would Father's Day be without treating Dad to dessert? When he's about to keel over from the steak and potatoes you can knock his socks off with some delicious Caramel Apple Tartlets for dessert. Buy this present for dad, but make sure he shares it with you!
Buy Now: $59.99 or to learn more, go to: OmahaSteaks.com
– The Weekend Warrior –
2016 OGIO Silencer Cart Bag
https://www.youtube.com/watch?v=Oi9ua0rPbc4
You're looking at the ultimate golf bag for protecting your investment in the game. Designed to protect your clubs while you bounce around the course, OGIO's Silencer Cart Bag keeps your clubs from clanking around and damaging each other. Whether you're transporting your clubs to the course, flying them on vacation or simply riding around the links in a golf cart your clubs can endure some major damage by clanking around. OGIO's silencer system locks your clubs into place so they don't wiggle, clank or fall out.
For years we've been huge fans of OGIO. They make stellar golf bags. In our opinion the best golf bags on the market. In 2016 they decided to update the Silencer Cart Bag and it is better than ever! The silencer system works to perfection, the shoulder strap is comfy and the storage throughout is ample. If you're looking for a golf bag that dad can truly appreciate the OGIO Silencer is the one.
Buy Now: $249.99 or to learn more, go to: OGIO.com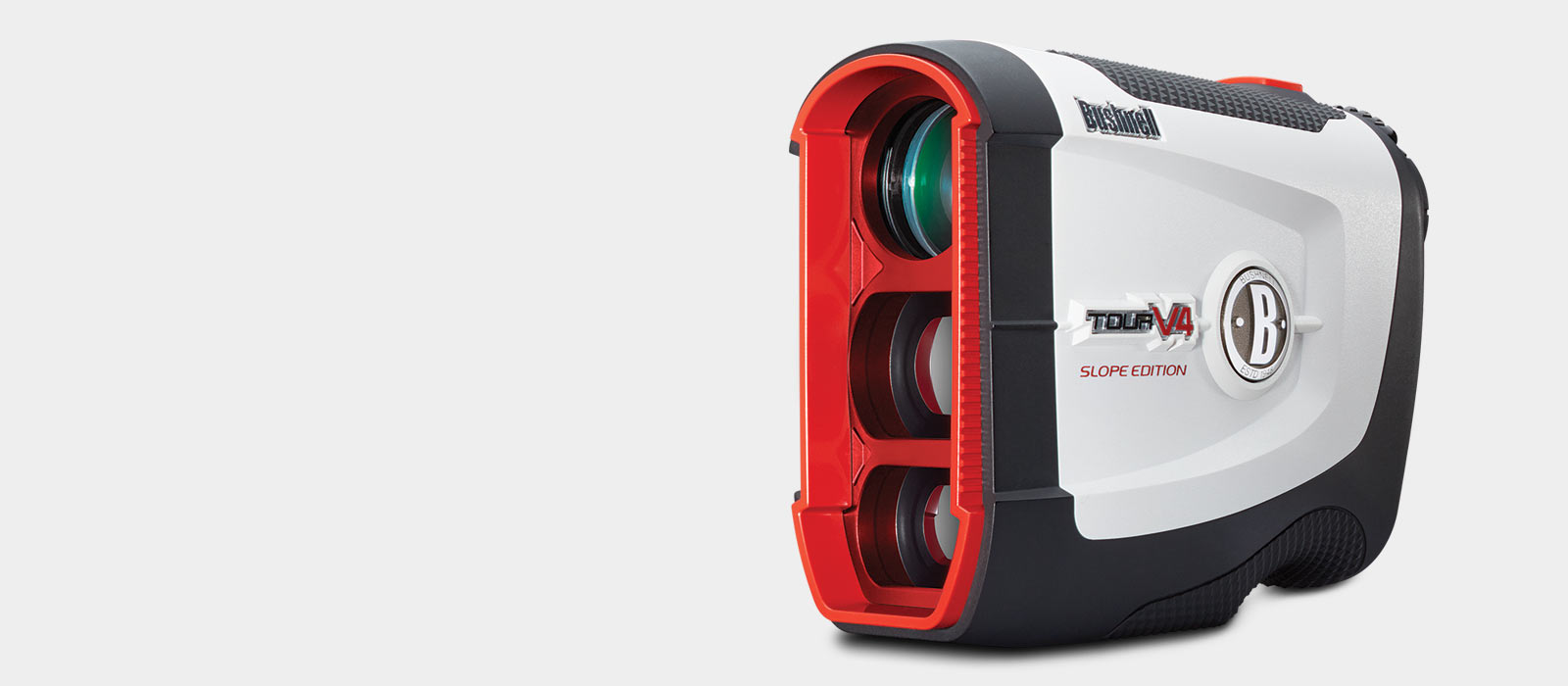 To remain consistent on the course you need accurate yardage readings at all times. The new Tour V4 Slope Edition from Bushnell is a golfer's best friend. This handy little device reads yardages using lasers (the future is here). It can also tell you whether the green is up or downhill from your location and calculate the the distance needed to reach the pin. Basically the only thing the Tour V4 doesn't do is read the wind for you.
We've been playing our spring rounds this season with the Tour V4 Slope at our side and it is really nice. The size is small and fits in your hand nicely. The yardages are incredibly accurate too. I think what we enjoyed best was the fact that it is able to read slope. It can be very hard to estimate distances on undulating courses, but with the Tour V4 it isn't a problem what so ever. Simply hold down the top button, hold it on the flag, and when you feel a JOLT (vibration) the number will lock in and your distance will be shown. Below the main distance marker you'll see another set of number telling you how many degrees up or down the green is from your location. If it is more than 1 degree above or below your location it will read out a second yardage telling you what the actual distance to the pin is based on the slope. Genius!
Buy Now: $399.95 or to learn more, go to: BushnellGolf.com
Arccos Golf comes in with 13 lightweight sensors and 1 putter sensor that attach to the end of each club grip and track each shot that you hit during your round.  When you tee off and then hit your second shot you will get to see how far your drive was and the distance remaining to the green.  After each hole, you will get real-time analytics that show you how far you hit each shot, and if you hit the green in regulation, how many putts you hit and other useful metrics.  Arccos also delivers round by round summaries and the ability to compare and monitor your improvement.
For the price of a new driver, you can get dad a system that will help him work on his game. While it is not a coach, you can read the analytics to tell you where your game is going well and where you really need to pick it up. For example, during a recent round the front nine was a disaster, and after making the turn I noticed my driving distance was below 215 yards and thus making it hard for me to hit the green in regulation. I decided to make some changes and focus on my driving distance. On the back nine, I was able to get an average of 245, which was reducing my average approach shot distance and getting on the greens faster. The system allows you to focus on the area of your game that needs attention. The bad thing about the system is it is very honest so if you don't like seeing bad things about your game, then you might not want to look until the end of the around. Overall, if you want a system that is like your own personal caddie and will hold you accountable while helping you improve, then the Arccos Golf system deserve your attention.
Buy Now: $299.99 or to learn more, go to: ArccosGolf.com
TaylorMade M2 Fairway Wood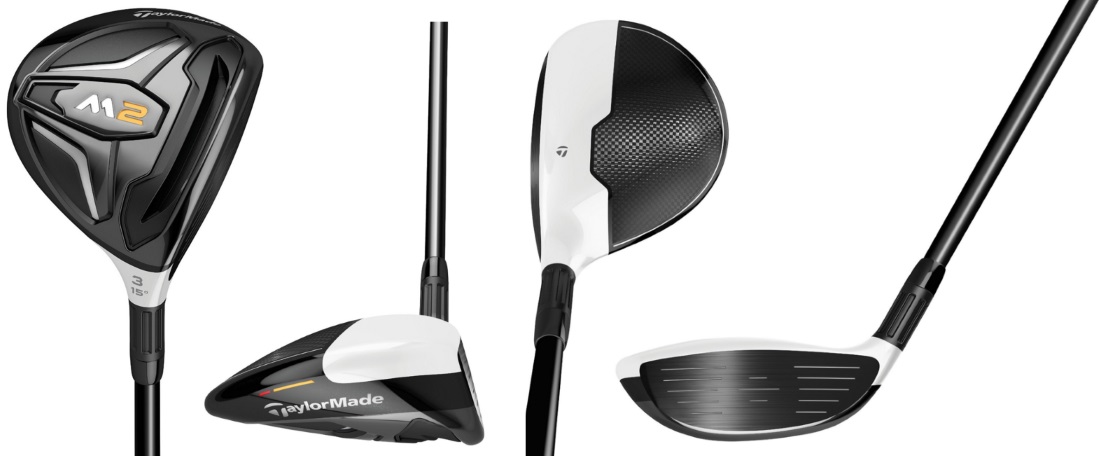 Equipped with a new Speed Pocket on the underside for maximum distance and a bigger sweet spot, the M2 from Taylormade delivers hottest trajectory ever in its category. We've been testing this wood on the course for the better part of a month now and it is rock solid. The club feels great in your hand and sounds really nice at impact.
The sweet spot is forgiving which we love, and this wood sends the ball screaming down the fairway. If your dad is in love with the game of golf and he needs to up his arsenal this season an M2 fairway wood is a wise choice.
Buy Now: $249.99 or to learn more, go to: TaylorMade.com
– The Tech Daddy –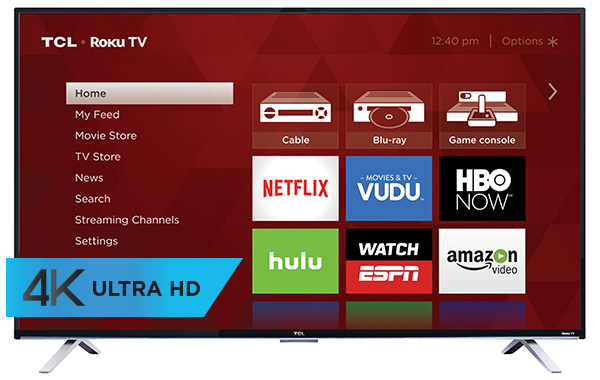 Pumping out 4K Ultra HD Resolution at 120Hz and delivering extra space for add-on components with 4 HDMI ports, the new 55″ TCL 4K HD Roku TV  is an affordable option for cord-cutters and cable junkies alike. This TV comes standard with over 3000 streaming channels available and options to personalize the home screen. Choose to cut the cord and only stream your content or hook up your cable or satellite and have the best of everything – like us!
What we liked best throughout testing is the option to control the TV from your smartphone with the free Roku app. It's handy and allows you to quickly search for movies, TV shows and actors. You can also 'cast' content from your smartphone or tablet. This is awesome for quickly sharing pictures and videos.
The brand name might not be biggest, but TCL is one of the fastest growing consumer electronics and TV brands in North America. Keep an eye out for them and this TV this Father's Day if you're looking for a quality TV on a budget.
Buy Now: $550.00 or to learn more, go to: TCLusa.com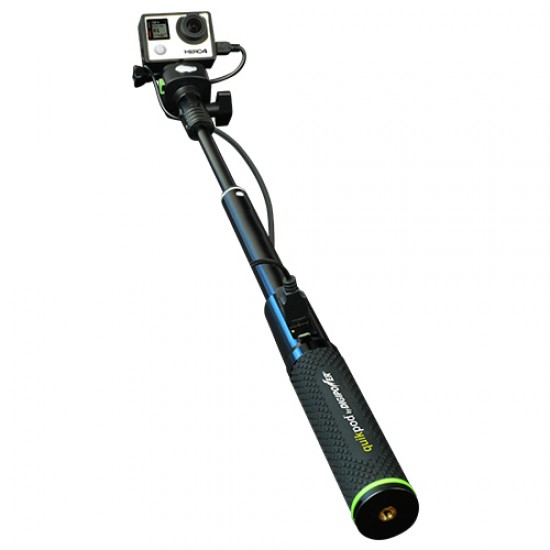 Don't just take a photo, capture an experience with the Selfie Dynamic Power Stick. This power stick extends from 19" to a comfortable length of 32" and comes with a built-in power bank to keep your camera charging while you shoot.
Get up to 10 extra hours of continuous video for an uninterrupted outdoor adventure. The rubber grip makes for a comfortable feel in your hand and the lightweight design gives you total control throughout.
We've been capturing selfies with this around the office for weeks and it's a favorite. With the built in powerbank you never need to worry about running out of juice while capturing your adventures.
Buy Now: $79.99 or to learn more go to: re-fuel.com
NoCo G15000 Battry Charger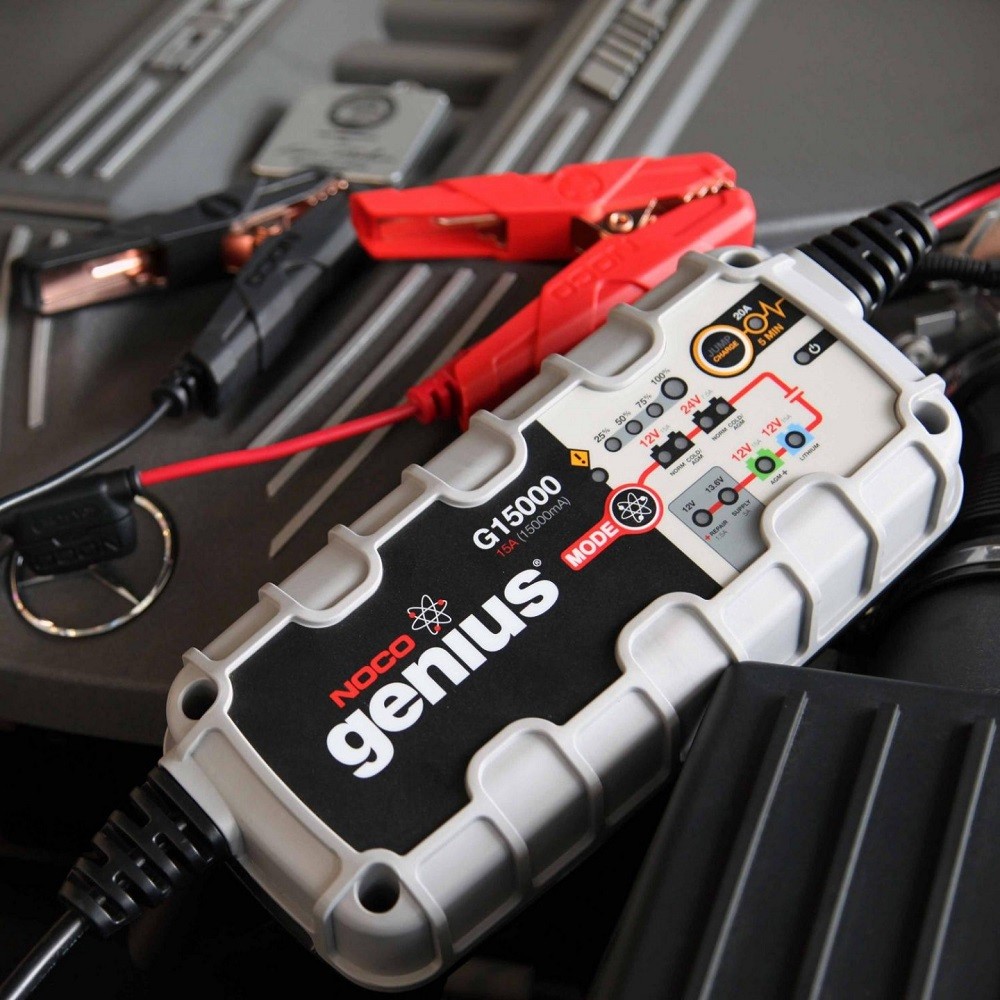 Ideal for charging batteries in cars, boats, RVs, trucks, tractors, the G15000 Pro-Series UltraSafe Smart Battery Charger from NOCO is ready for any job. This battery charger is perfect for maintaining automotive, marine, RV and deep-cycle batteries. It's a professional-grade charger for dads who demand maximum performance – outperforming ordinary chargers by 2X.
Throughout our time testing this charger we've been truly impressed. The LED indicators for modes and percentage charged are huge in our book! No longer do you need to guess when your battery is fully charged. Also, the jump start feature is a life saver. Unlike traditional trickle chargers, the G15000 allows you to jump start your vehicle after just 5 minutes of charge… and it works! On more than one occasion we've had to use the G15000 for dead vehicles in the parking lot. Each try it worked like a charm.
Not only is this a very smart charging system but compared to typical trickle chargers it is far more compact and easy to stow. If you're dad has a vehicle, boat or RV this could be the gift the keeps him up and running 100% for years to come.
Buy Now: $199.95 or to learn more, go to: No.Co
With a modern, sleek style that comes in a variety of colors, the Ring adds a soft, discreet accent to any home. The 4.98 in. x 2.43 in. x 0.87 in dimension is a perfect fit for most entryways. Shaped with rounded corners, the chic rectangular design offers a perfect view through the HD camera, while the circular push-button is self explanatory for any guest coming to visit.
The two-way talking, HD camera, and motion sensory features ensures that you have one more layer of protection. Whether you're leaving on a trip, or leaving someone you love home alone, the Ring gives you the ability to always know who is at the door. Boasting the option for video recording on the Cloud, not only will you be layering in more element of protection for your home and family, but you'll have the chance to share video of wold-be intruders with those in your neighborhood to protect those around you without even having to be home.
For the price of a couple bottles of amazing Scotch, a good box of cigars, or a case of wine, the Ring gives back everyday, several times a day with safety and convenience.
Buy Now: $199 or to learn more, go to: Ring.com
– Vices –
Johnnie Walker Blue Label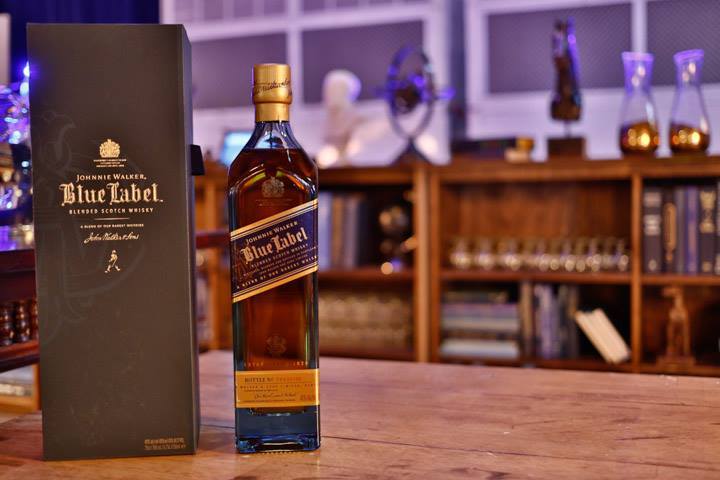 The creme of the crop in the scotch world, Johnnie Walker Blue Label is one of the most sought after… and expensive Scotches on the market today. In fact, each bottle is so rare and special the distillery individually numbers each bottle to recognize the rarity of the liquid within. And if that weren't enough to give you pause, you should also know that every bottle of Blue Label is produced with whiskies that come from distilleries that no longer exist, making this rare blend even more special.
So how does it taste? Well, we're glad you asked… On the nose Blue Label delivers has hints of smoke, wood and dried fruit, while the body is soft and mellow with sherry, honey and vanilla notes. It has a bold intensity of peatiness with dark chocolate overtones. There's only one way to enjoy Johnny Walker Blue Label and that's neat. No water or ice necessary -simply sip, swirl and repeat.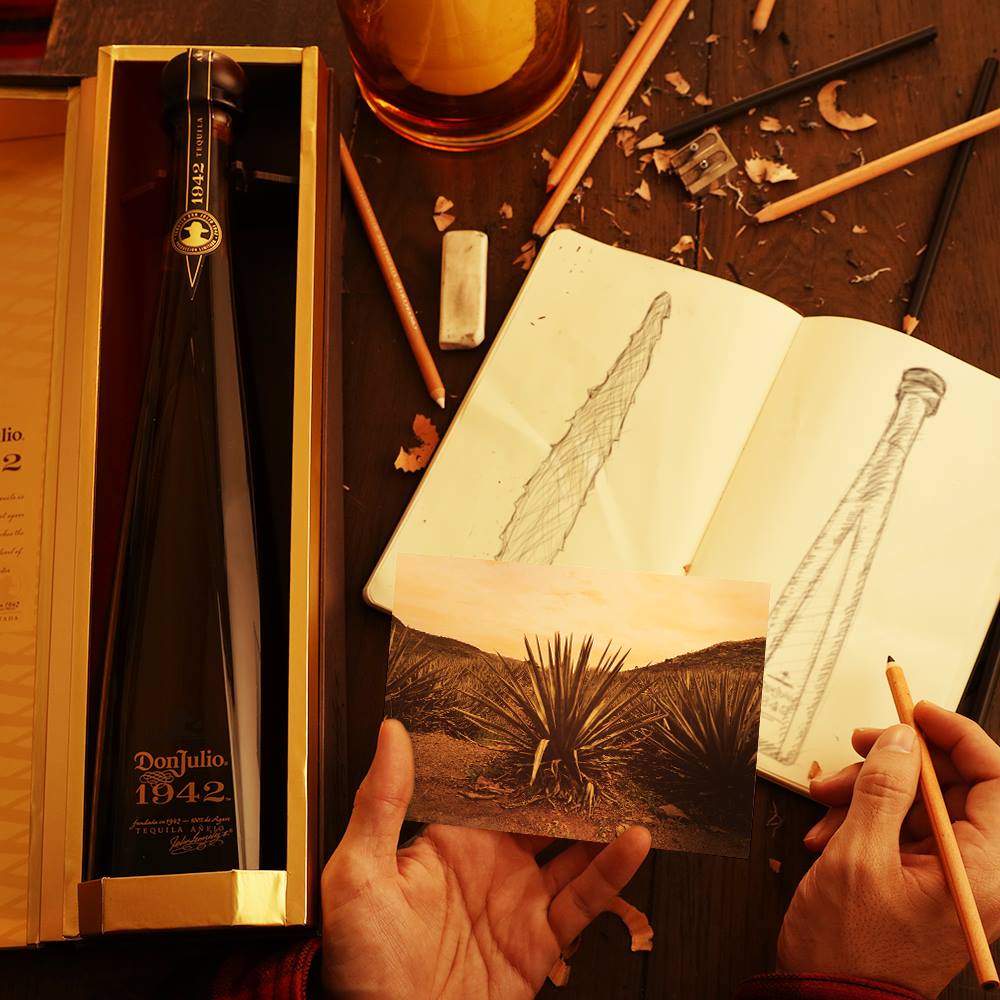 Don Julio 1942 is a legend in the Tequila community. It is a smooth, complex and truly sip-able spirit. If you're father loves tequila this is the gift he's been waiting for.
Handcrafted in tribute to the year that Don Julio González began his tequila-making journey, 1942 is the choice of connoisseurs around the world. When we belly up to the bar and tequila is on the menu we reach for 1942. It is soft, yet bold and lingers on the tongue leaving you thirsty for more. The price point might scare some off at first glance, but if you looking for an experience and not just another tequila hangover we suggest you give this one a try. It is worth every last penny!
Buy Now: $125.99 or to learn more, go to: DonJulio.com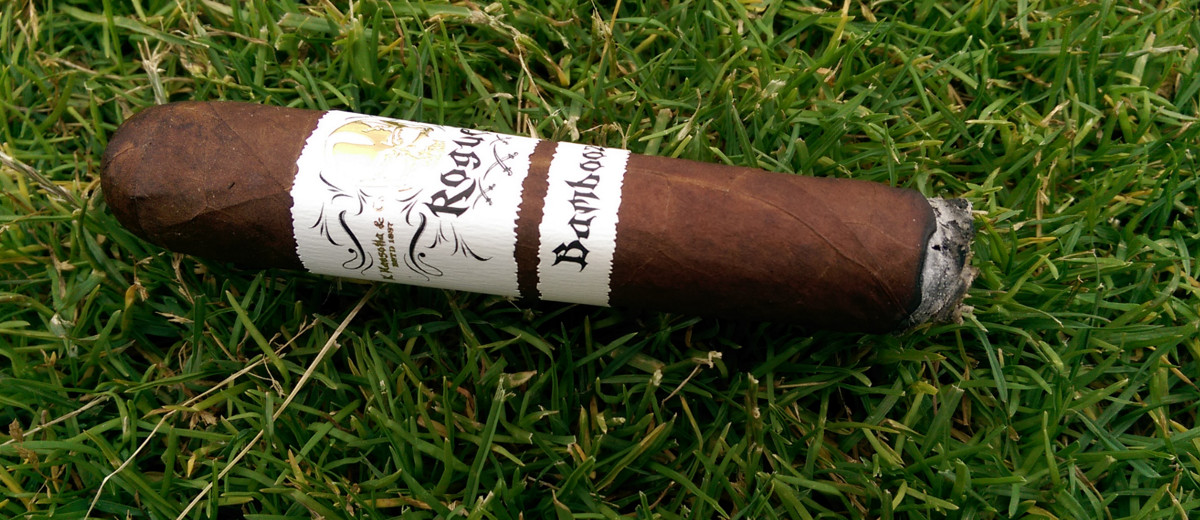 In the cigar world, the name Gurkha Cigars in synonymous with luxury and premium cigars. The founder of Gurkha, Kaizad Hansotia, is notorious for spending copious amounts of time researching extremely rare tobaccos and for his obsession of trying to find the perfect blend. Kaizad is considered to be one of the founding fathers of the premium cigar and is a pioneer in the industry. A few years ago Gurkha started releasing cigars under the East India Trading Company name and while the name may not carry as much weight in the cigar world as Gurkha – you can rest assured knowing East India is still firmly apart of the Gurka brand. Recently we were given the opportunity to have a smoke session with the third release of the East India Trading Company's Rogue Cigars.
If you're looking to try out a full-flavored cigar that will excite your senses, while delivering a mellow overall experience, the Gurkha Rouge is the ticket. We found its diverse combination of tobaccos to be very enjoyable. If you run across them online or at your local cigar shop don't hesitate to pick one up this Father's Day!
Buy Now: $10.50 or to learn more, go to: Gurkha.com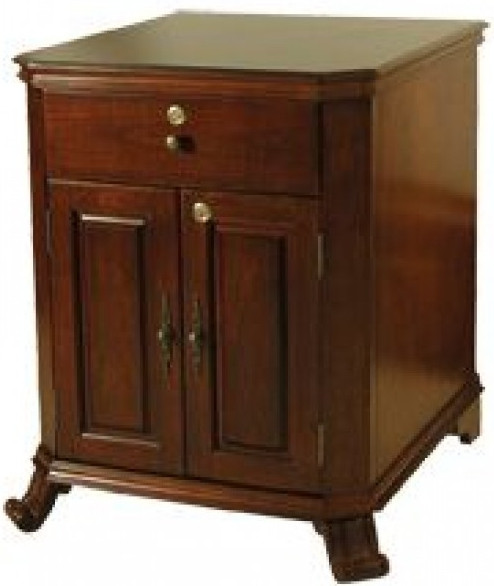 This is more then your average end table… it's also a fully functioning cigar humidor. That's right this stylish piece of furniture also doubles as storage for your precious stogies. Holding up to 1,500 sticks, the Montegue Cabinet Humidor from Quality Importers is a very well crafted piece of furniture that is built to last.
The top drawer can be filled with more than 100 loose cigars and the bottom double doors open to accommodate boxes of your favorite cigars.
Our favorite features include the locking drawers and the integrated power outlet inside the cabinet. This allows you to hook up electric humidifiers like the one you'll read about below.
Overall this is one of the most unique humidors on the market and one dad will be sure to over for many many years to come!
Buy Now: $752.00 or to learn more, go to: QualityImporters.com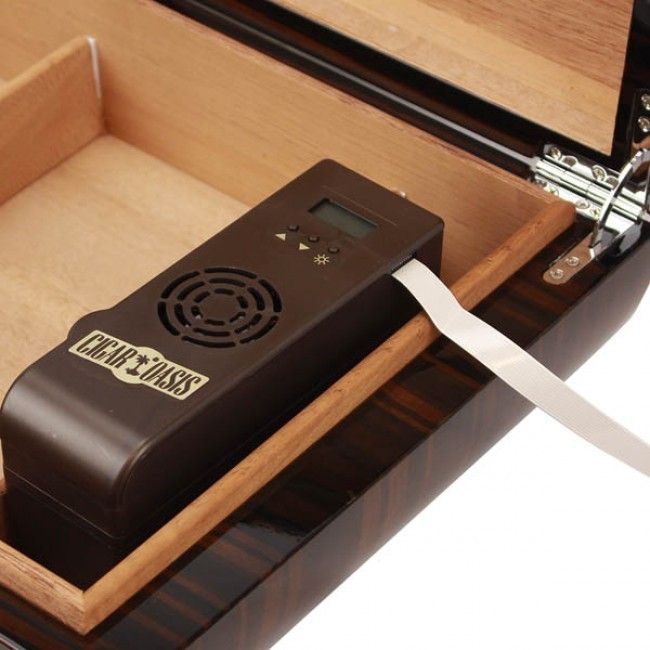 The trick to keeping your cigar collection perfect forever is proper humidification. This sounds easy enough, but trust us, it isn't. If you do a quick Google search you'll find a slew of products, tips and tricks on how to achieve the perfect 69% humidity. We've basically tried everything out there over the years and still find it hard to get the humidity in our humidors just right… well, until now.
Over the past few months we've been testing the Oasis PLUS in our own humidor and it does the job flawlessly. Simply add distilled water to the reservoir/foam block, plug it in, turn it on and you're good to go! The Oasis Plus is preset to run at 70% humidity and you can adjust it up or down from there. Within a few hours the fan will circulate the humidity throughout your humidor and your cigars will be happy campers.
As for upkeep, you only need to add more distilled water as needed. We have a humidor with approximately 600 cigars in it and we need to refill the reservoir about once a month, which is awesome! The fan does seem to run for about 10 to 15 seconds every few minutes, but since it is really quite you don't always notice it. However, we wouldn't recommend putting this piece of furniture in your main living area as the fan could annoy some people.
If you're dad loves his cigars he will love this humidifier and how easy it is to use.
Buy Now: $139.00 or to learn more, go to: CigarOasis.com
– The DIY Dad –
Ryobi 10″ Sliding Miter with Stand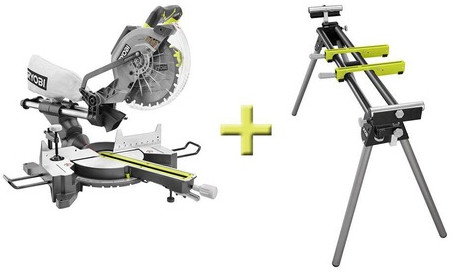 The miter saw is one of the most useful tools you can buy and can be utilized for so many DIY projects. For making cross cuts, miter cuts and bevel cuts there is noting better! Ryobi's 10″ Sliding Miter + Stand is perfect for the dad who has a long list of projects he needs to complete.
This combo package is really nice. Along with the miter saw itself you also get a hand stand for locking the miter into place while you work. This saw also comes with a laser to ensure accurate cuts. We've tested this saw hands-on and it is fantastic! It's portable, easy to setup and handles a workload.
Buy Now: $199.99 or to learn more, go to: RyobiTools.com
Kobalt 1.8-HP 20-Gallon Compressor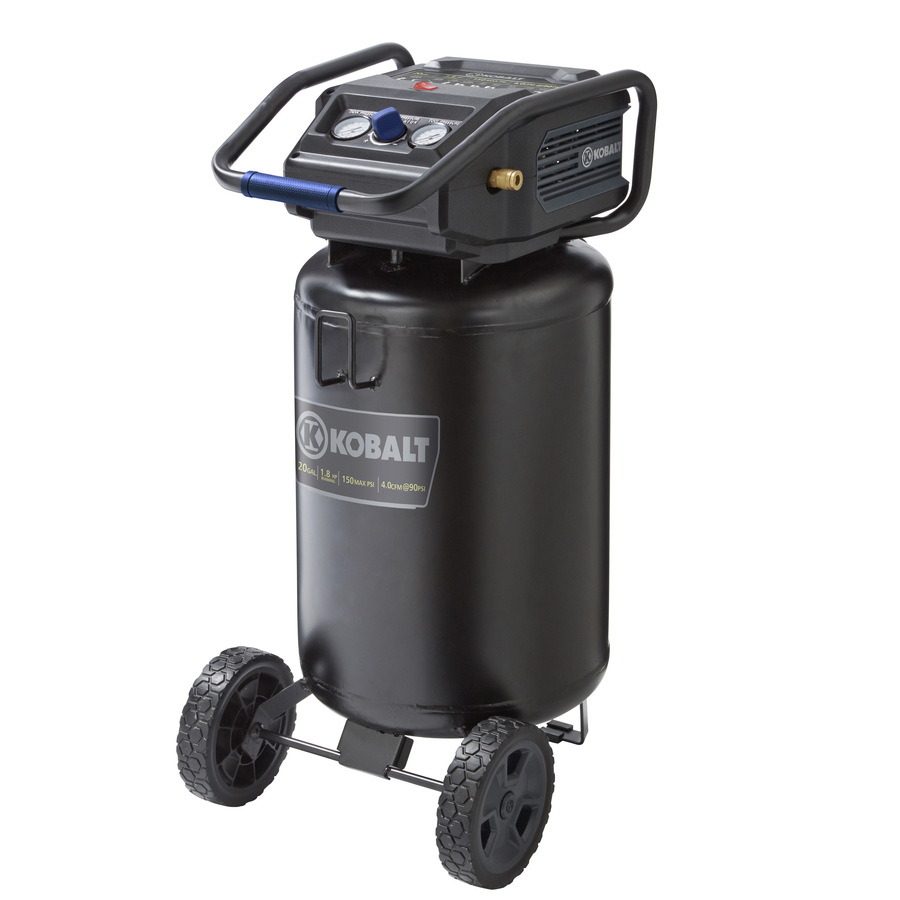 No garage is truly complete without a air compressor. This air compressor from Kobalt is capable of powering air tools, nail guns, impact tools, and a slew of other pneumatic tools as well.
Recently we utilized the Kobalt 1.8-HP 20-Gallon Compressor to remodel our in-home bar. Using it to power a nailer made putting up new trim quick and painless. We also have used this compressor for every day tasks like filling tires and cleaning out air filters. It's simple tasks like this that make a compressor so nice to have at your disposal.
Where this compressor truly shines is when it is hooked up to air tools like impact wrenches. With the use of impact tools your vehicle repair projects become quick and easy. Brake jobs and oil changes take no time at all with the use of pneumatic tools.
Buy Now: $200 or to learn more, go to: KobaltTools.com
Designed to tackle big painting projects indoors and out, the Wagner FLEXiO 990 is perfect for professional results in half the time it takes with rollers and brushes. We've been painting with Wagner for years now and recently got a chance to give the new FLEXiO 990 a try… and it is wonderful. The variable spray nozzle delivers great coverage with minimal over spray. Pumping up to 9 gallons per hour, this sprayer is equipped to handle almost any job you can throw at it.
Whether you're staining a deck, painting the exterior of your house or painting a few rooms that need updating, the FLEXiO 990 is the tool you'll want at your side. It is intuitive to operate, incredibly fast and pretty simple to clean as well. If your dad has some big painting projects lined up this is the gift he wants even if he doesn't know it yet!
Buy Now: $219 or to learn more, go to: WagnerSprayTech.com
Dremel Micro 8V Max Tool Kit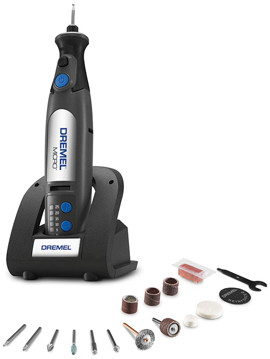 For smaller projects you need smaller tools, and that's where the Dremel Micro 8V Max Tool Kit comes in handy. This little device is perfect for wood working on the small scale. It is also ideal for engraving, sanding, drilling, buffing and cutting.
You never know when a Dremel might come in handy. Since testing this one we've found several uses. From sanding intricate wood on antiques that need refinishing to cutting down hunting arrows to the proper size and even engraving our own shot glasses. The small sized projects you can do with a Dremel too are truly endless.
The Micro 8V Max Tool Kit comes with 16 attachments/tools. We found the sanding drum, the high speed cutter and the engraver to be the most useful of the bunch. If your dad loves tinkering with big projects and small this gift could be just what he needs.
Buy Now: $137.00 or to learn more, go to: Dremel.com
Craftsman 10″ Jobsite Table Saw
Built on a rolling / foldable stand, the Craftsman 10″ Jobsite Table Saw is extremely portable, easy to use and functional for many projects around the house or jobsite. If you're doing any type of remodeling a table saw is an absolute must. This saw from Craftsman is one of the best we've seen for its size.
Its compact design makes it easy to transport, but just because it's small doesn't mean it can't handle large jobs. In fact this table saw can handle rip full size sheets of plywood with ease. And the 15A motor cuts through wood like butter. Show me a dad who doesn't need a table saw… I dare you!
Buy Now: $329 .99 or to learn more, go to: Craftsman.com 
DeWalt 20V MAX* XR Li-Ion Brushless Compact Drill / Driver Kit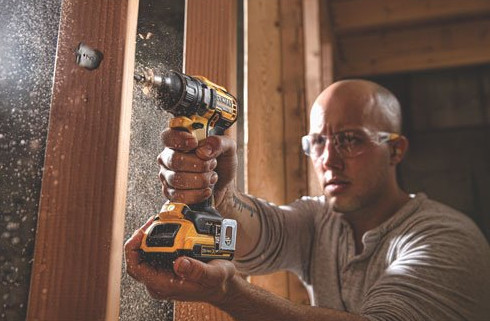 Delivering 57% more run time over brushed motors, the 20V MAX XR LI-ION Brushless Comact Drill / Driver Kit from DeWalt is a beastly cordless tool. This drill is lightweight and feels great in your hand. The ergonomic grip makes drilling through even the toughest materials simple and painless.
The 2-speed transmission is ideal for jobs of all types. We also really appreciate the LED light and the XR Li-Ion batteries (with fuel gauge) that provide 33% more capacity over standard packs.
Buy Now: $199 or to learn more, go to: DeWalt.com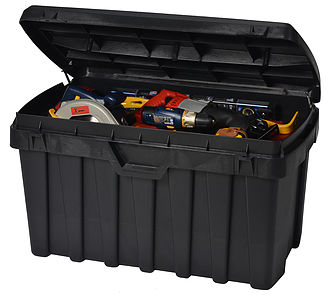 Say hello to the Pro TuffBin from Contico. This is a jumbo sized tool box for all you hand tools, power tools and anything else you'd want to bring on the job. It's lightweight yet durable and fits in to the trunk, bed or hatch of almost any vehicle.
Crafted from durable structural foam, this box is tough! Steel hinge pins and molded-in locking hasps offer security – also available with keyed lock. Molded-in carrying handles allow ease of handling and transport.
The TuffBin is ideal for dads who need to transport their tool and equipment safely and secure. If you're dad is on the run and always needs his tools, this is the gift for him.
Buy Now: $59.98 or to learn more, go to: Contico.com
This Gift Guide was made possible by the fine folks at Bison Coolers

*All products featured in this gift guide were hand-picked by Busted Wallet's staff under no influence from Bison Coolers or its affiliations.