If you believe what the groundhog "said" and realize that we are still only in the middle of the winter season, then you should take advantage of the snow and explore the backcountry.   One of the best ways to do it may be to slip into a pair of the Tubbs Flex VRT Snowshoes and get to it! Tubbs Snowshoes' mission is "to encourage adventure, exercise, family fun, and human connection to nature by providing high quality snowshoeing equipment, to get people outside and in the snow". They were the first snowshoe company to engineer a women's specific snowshoe once recognizing the diverse needs of both men and women alike, and to this day continue to raise the bar for innovative snowshoe designs.
Tubb's Flex VRT snowshoes were designed to deliver premium performance for those looking to get the most out of their backcountry exploration. This model is loaded with innovative features and a sweet design. With all the steep hilly terrain to explore around us, we were able to put these shoes through the ranks!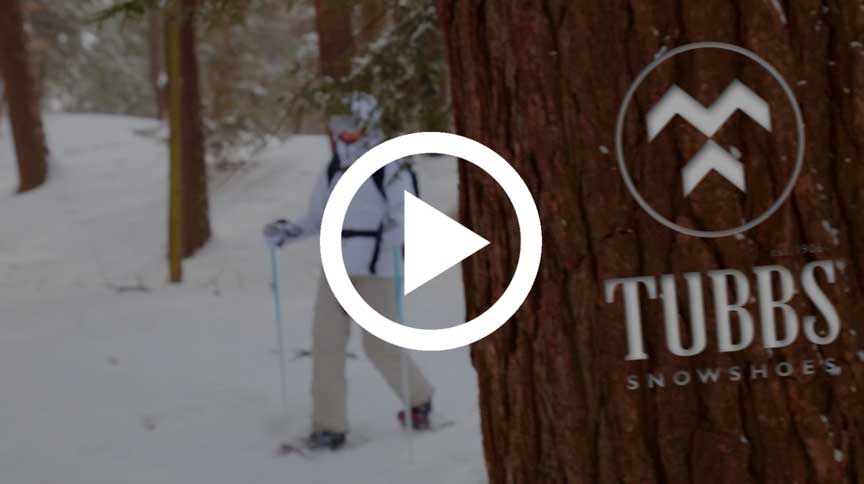 Key Features:
Torsion Deck design
Flex Tail
Carbon steel Traction Rails
Viper 2.0 carbon steel crampon
Dynamic Fit binding Boa closure
Rotating Toe cord rotation-limiting design
Heel riser
Flex VRT Review Breakdown
Design:
Tubbs gave their Flex VRT snowshoes its Torsion Deck design, which allows for torsional articulation throughout, enhancing traction and adapting to the terrain underfoot. This combines with a Flex Tail, which is ergonomically and biomechanically designed to absorb heel strike shock and to allow for a natural, stress-free step. The Rotating Toe Cord design allows the tail of the shoe to drop after each step without over-rotating, allowing for efficient strides and reduced cardio strain.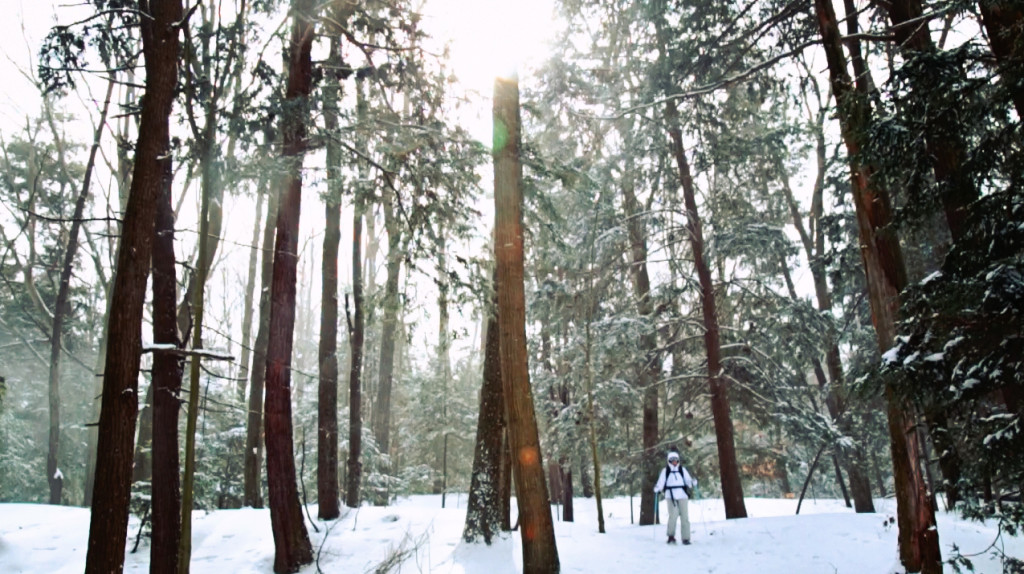 Comfort:
As soon as we slipped our boots into the revolutionary Dynamic Fit binding, we noticed that it integrated a full foot wrapping for even pressure distribution. Once on the trails, we quickly discovered that we were able to have a normal walking stride, and our feet were able to roll naturally from heel to toe.
Control:
The Boa Closure System is very handy and helps to create a snug fit for optimized control. Once we set our heel strap, the Boa knob took care of the rest. Adjusting the Boa knob is also a simple task even when you have bulky gloves on. Getting out of the bindings is even easier; simply pull up on the Boa dial and slip your foot out.  No lacing or buckling necessary.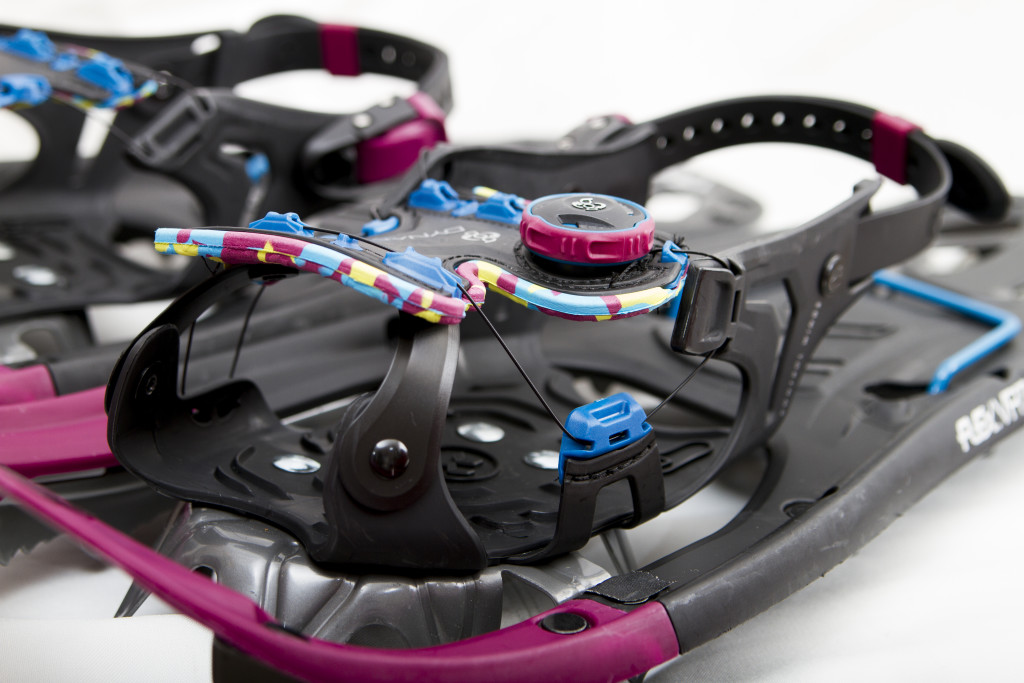 Traction:
With the carbon steel toe crampon that is ergonomically placed under foot, it maximizes weighted traction and responsiveness while 3D curved Traction Rails ensure superior side-hill grip in hard or icy conditions. These both came in handy while trying to descend icy terrain. Progressive molded Snow Brakes, on the deck as well as the Soft Strike zone, improve weighted traction. And if, after all that, you still don't believe the amount of traction these have, just look at the name they gave them – Flex VRT.  The VRT stands for Vertical.  Enough said.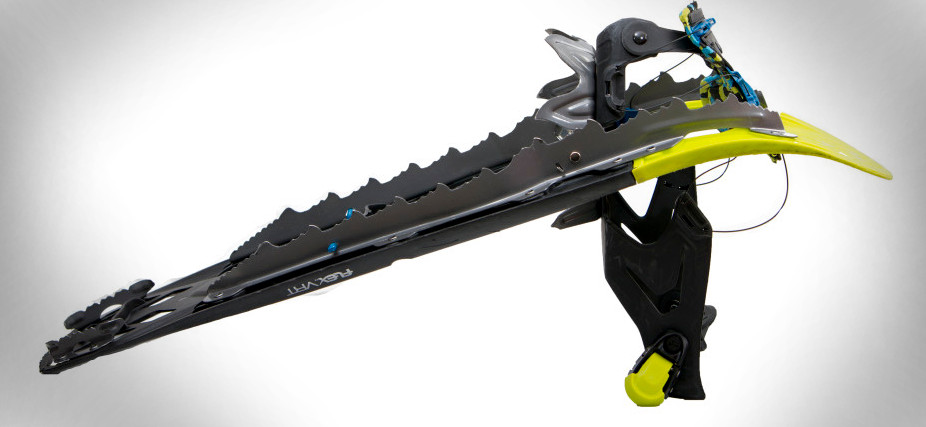 Value:
Will these allow you to escape a charging bear?  Probably not, but then again not a whole lot will.  They will, however, get you through extreme snowy terrain.  Plus if you're looking to turn up the level of intensity, these shoes held up very well while jogging.  For $250 we feel that it's one great deal compared to other brands. Especially with the easy binding adjustments and ability to walk with normal stride.
Check out Tubb's Men's and Women's snowshoes, or explore their other styles here.
Tubb's Flex VRT Snowshoe - Video Review
They are best suited for steep hills and icy conditions, but they work just as great for the leisurely strolls through your favorite trails.
The Good
Excellent traction
Flexible
Easy adjustment bindings
The Not So Good
We haven't found anything bad thus far.