If you read our last review of the Ruroc Atlas 2.0 helmet, then you might already be aware of just how great Ruroc helmets are. So when I got my hands on their latest Atlas 3.0 helmet with their bluetooth Shockwave 3.0, I was eager to see what improvements they made. I'm happy to report they did an excellent job on some key upgrades. Let's dive in.
Key Features: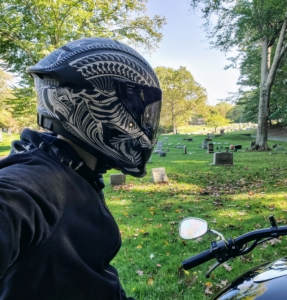 Aerospace-grade T300 Carbon Fibre Shell
Helmet weight: 1.4 – 1.6 kg (+/-50g)
Safety certified to ECE 22:05 DOT FMVSS218 approved standards
Premium comfort liner and cheek-pads
Streamlined cover-less visor & mechanism
4 visor positions from closed, now including a "cracked" de-mist position
New Visor lock – fully integrated with no impact to sealing
One of the largest field-of-views on the market
Re-engineered seal for minimal water and wind ingress
Easy-to-use Fidlock® magnetic chin strap buckle
Emergency release cheek padding
Pinlock® anti-fogging visor insert ready
Shockwave™ bluetooth in-helmet audio system compatible
Ruroc Atlas 3.0 Review Breakdown
Design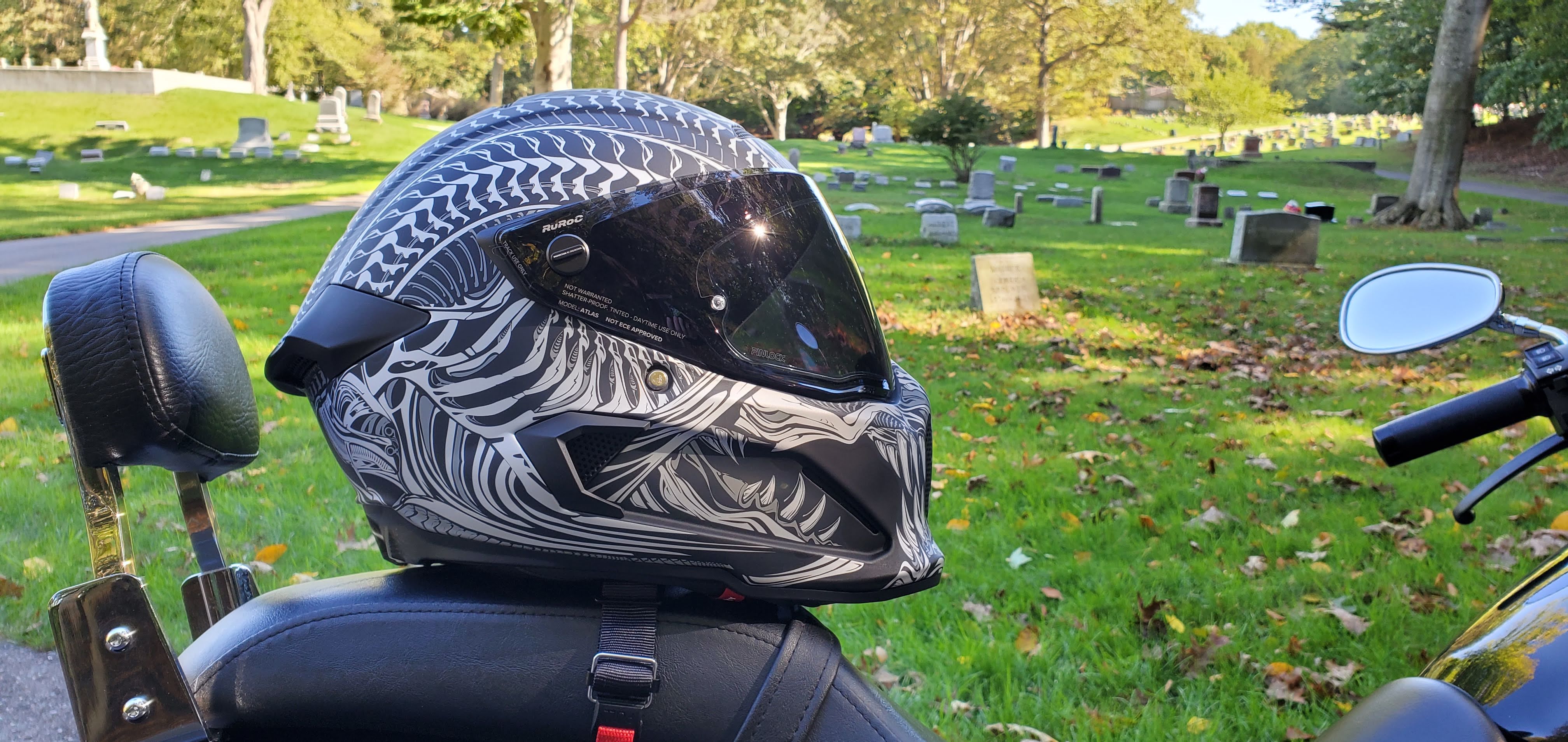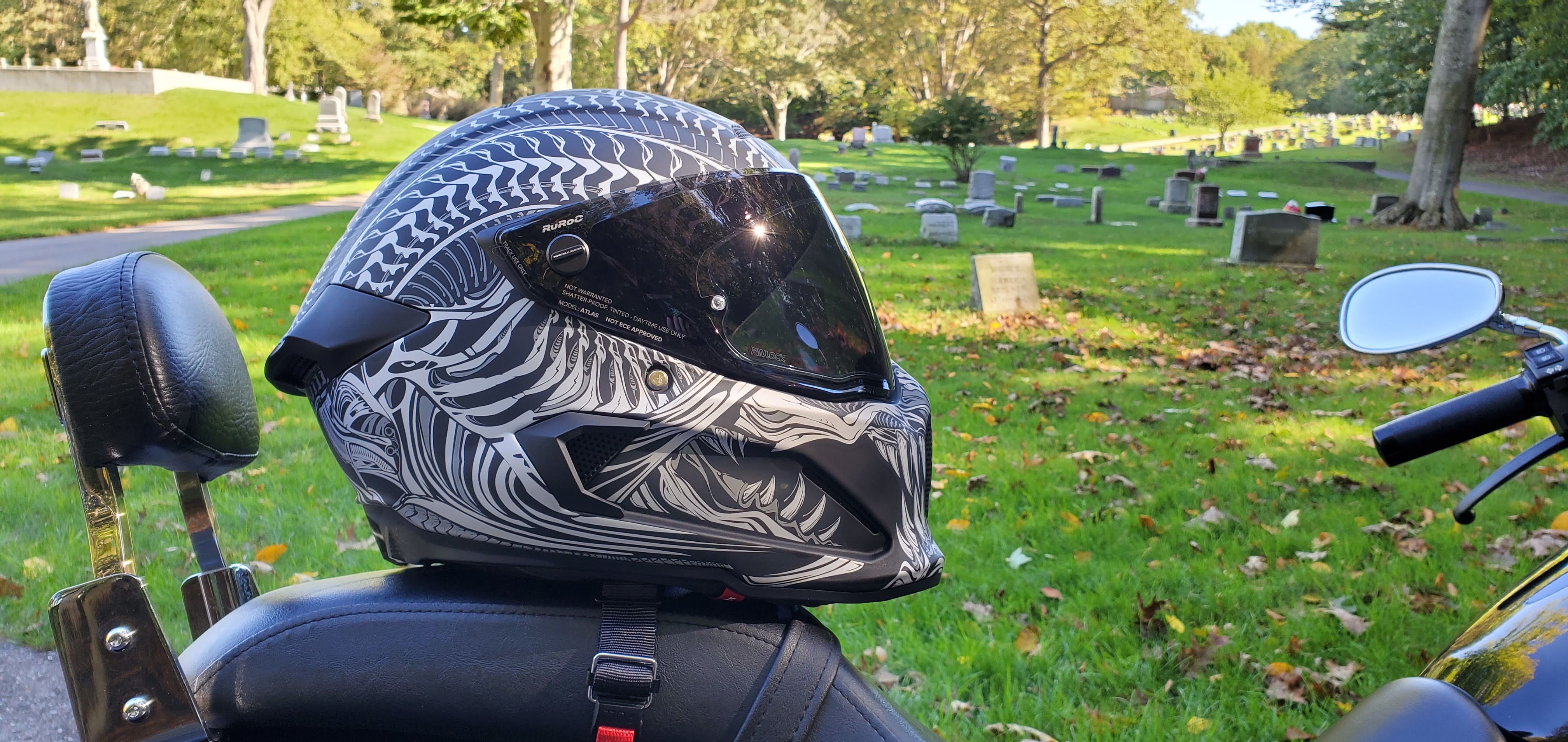 What happens when you fuse together brilliant mechanics and a monster design? You get the Atlas 3.0 Reaper. This bad boy is a testament to Ruroc's technical masterpiece that showcases their advancements in design, function, and protection. Starting with the exterior, the Reaper design is a head turner. There's nothing like riding down the road and seeing people stare while giving a smile and fist pump. If you aren't a fan of the Reaper design, this Atlas 3.0 Helmet comes in 23 other designs that are just as cool. The aesthetics are great, but the structural design is what makes this helmet so unique. By removing the visor cover, they were able to improve the aerodynamics and also reduce the wind noise dramatically – making things much quieter. The streamlined visor was also reduced in thickness (25%) thus freeing up more space for EPS resulting in an even safer helmet. They kept what works; the Pinlock® design, making it super easy to swap out your visor. Plus, the 4 visor positions from closed, now includes a "cracked" de-mist position. The seal was also re-engineered to further reduce any water or wind exposure.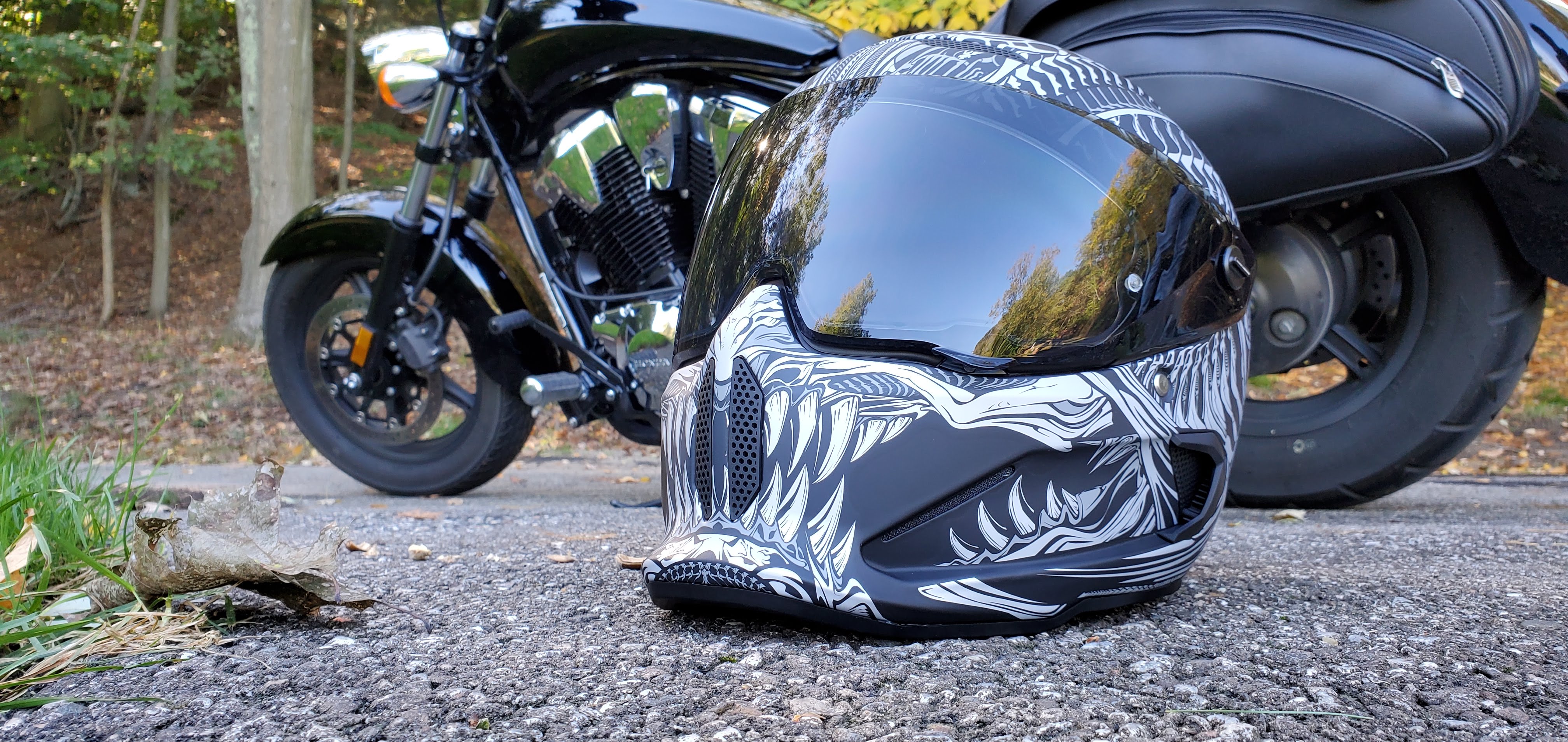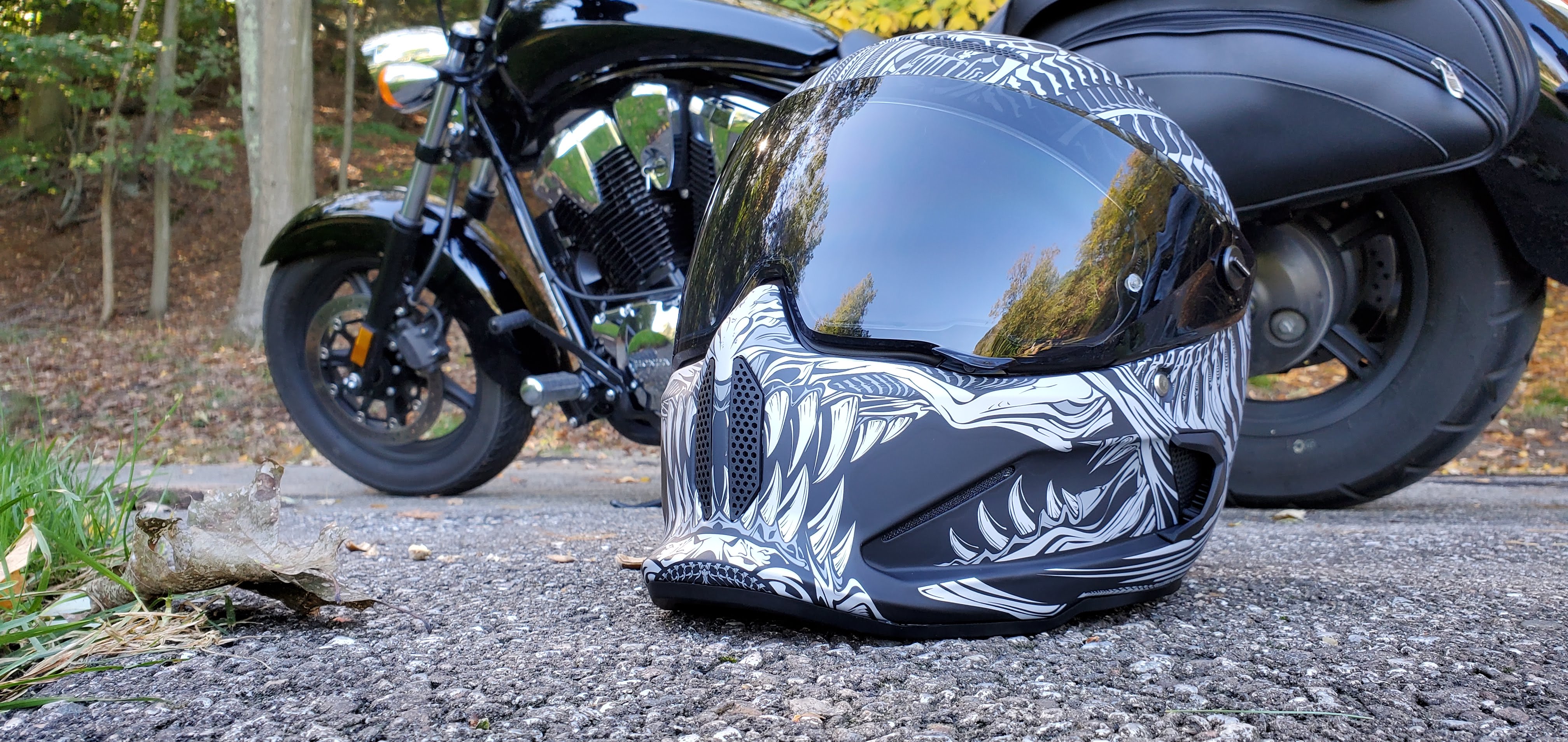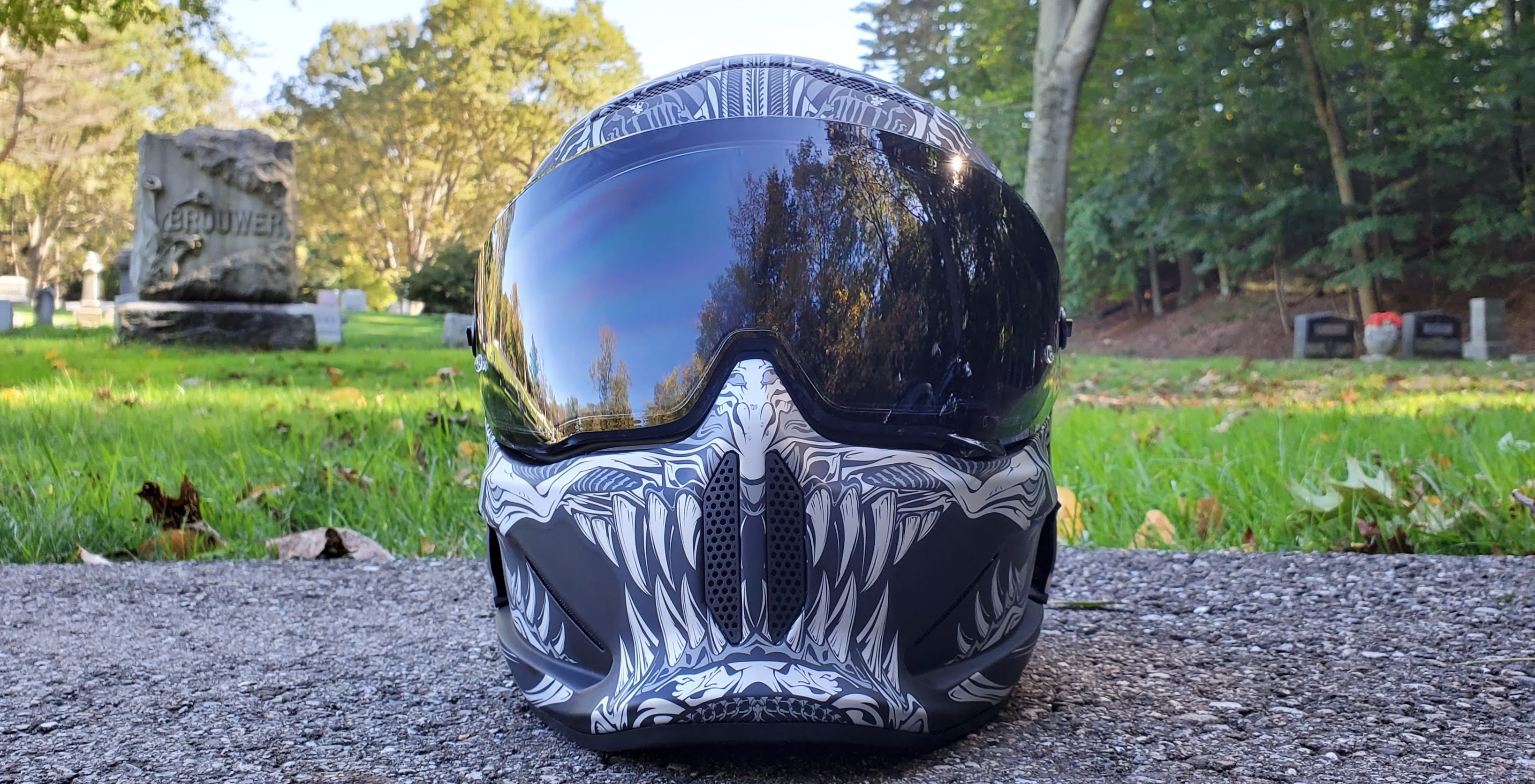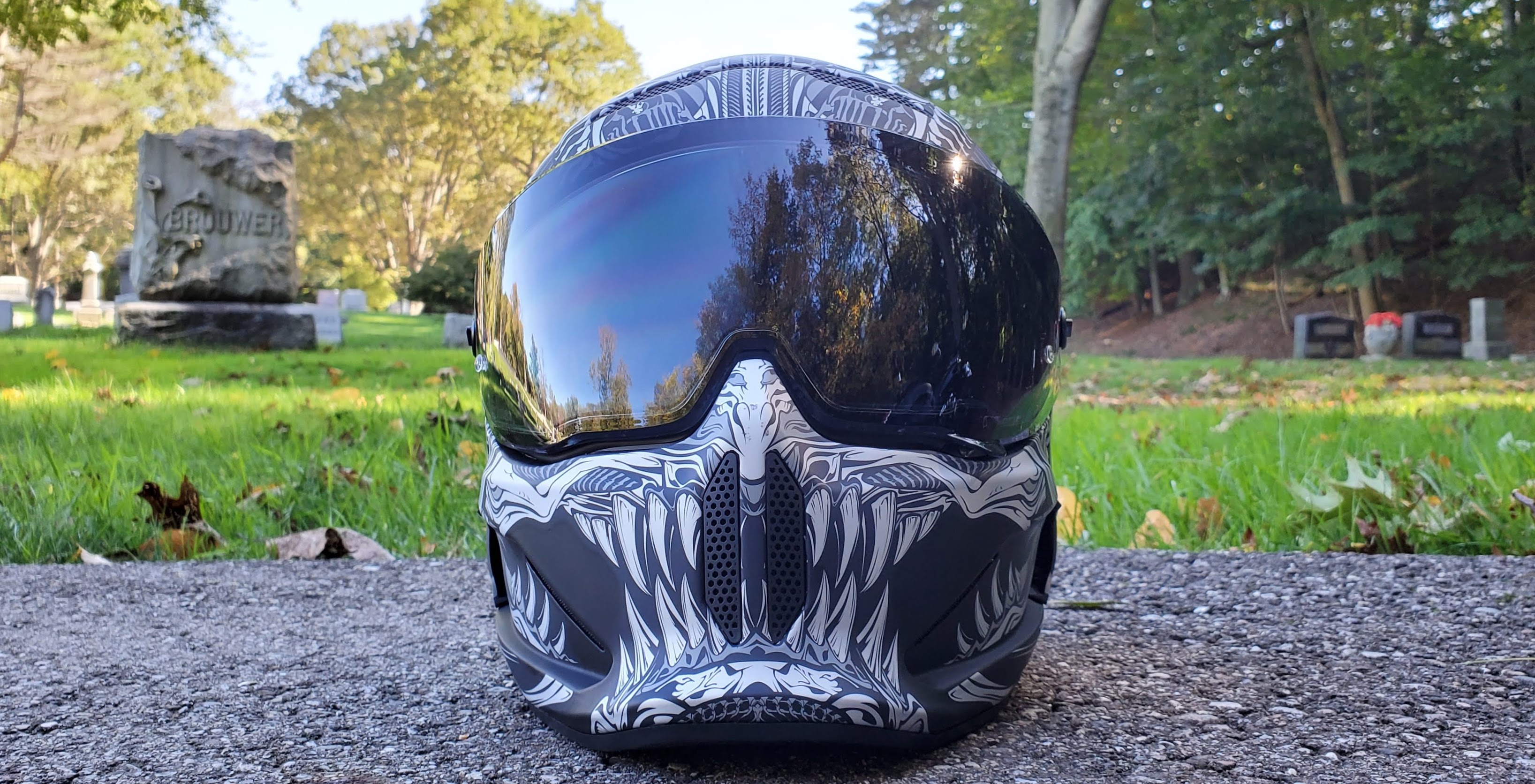 Moving inside the helmet, they added a new premium liner with easy access port holes for installing the Shockwave 3.0. The integrated cable routing with magnetic fitment made the process of installing the Shockwave so much easier this time around compared to the 2.0 version (less than 5 minutes). The inside visor is also compatible with the anti-fogging visor insert, which works great (I definitely recommend getting this insert)! Finally, the Fidlock® magnetic chin strap buckle is very easy to use and convenient.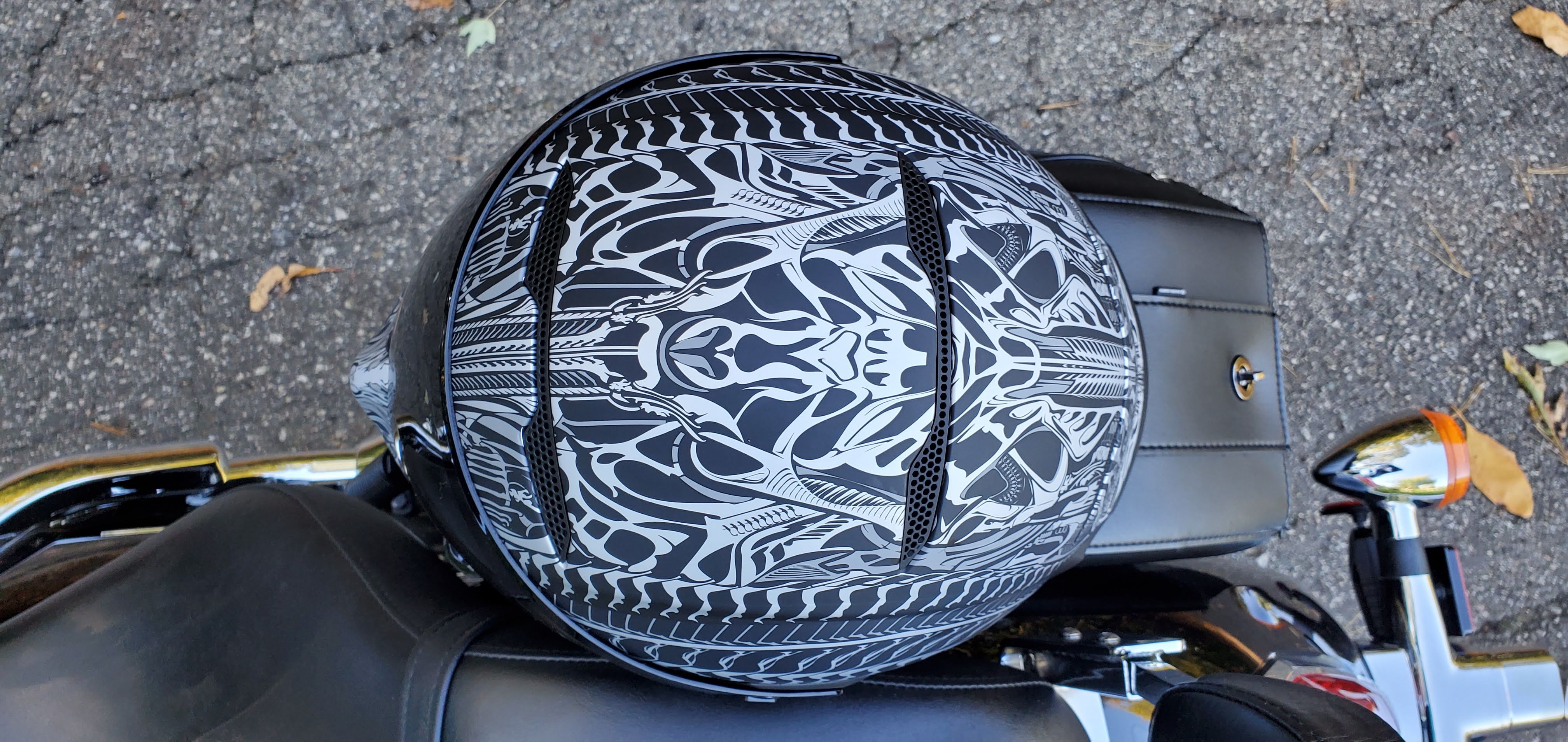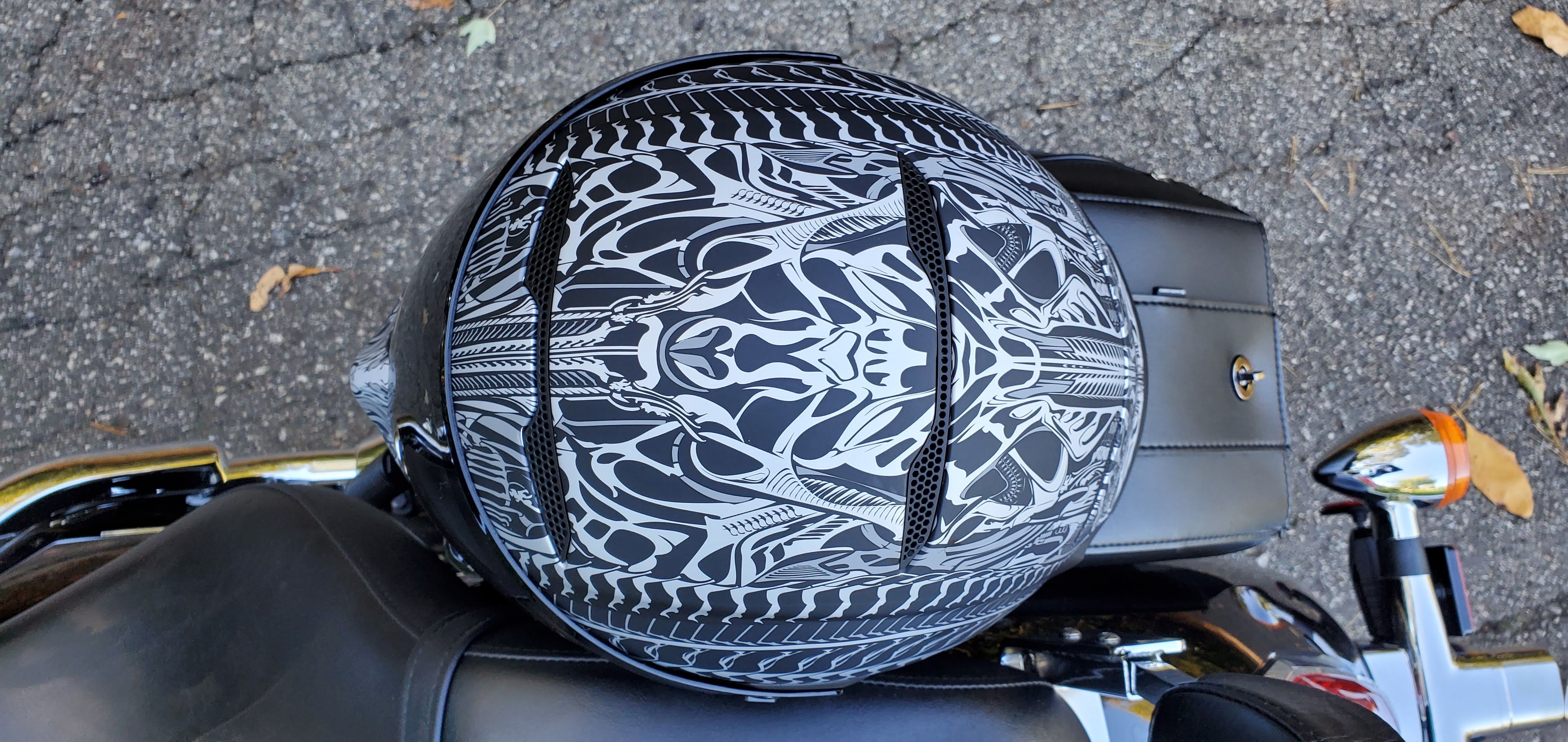 Protection & Comfort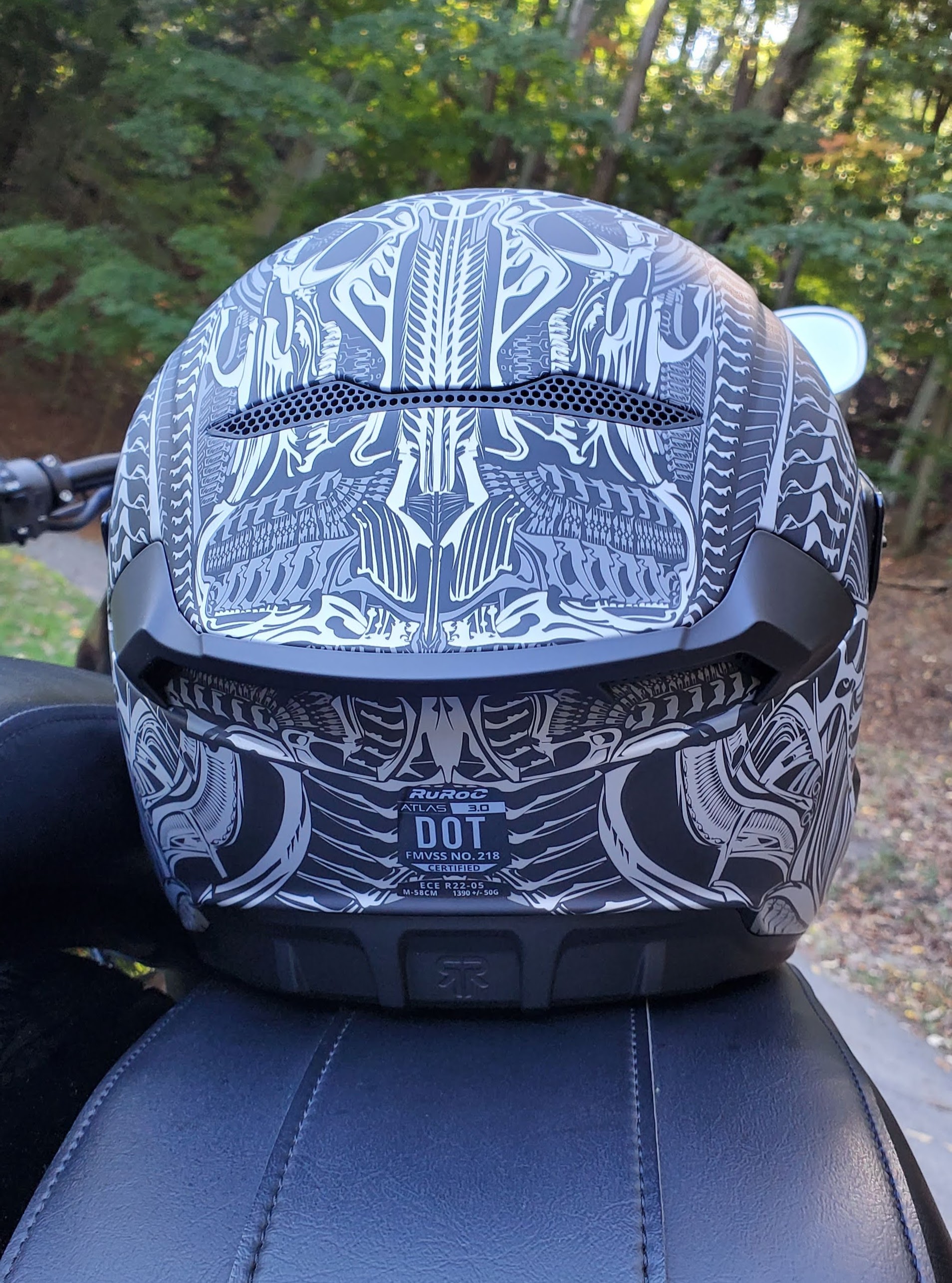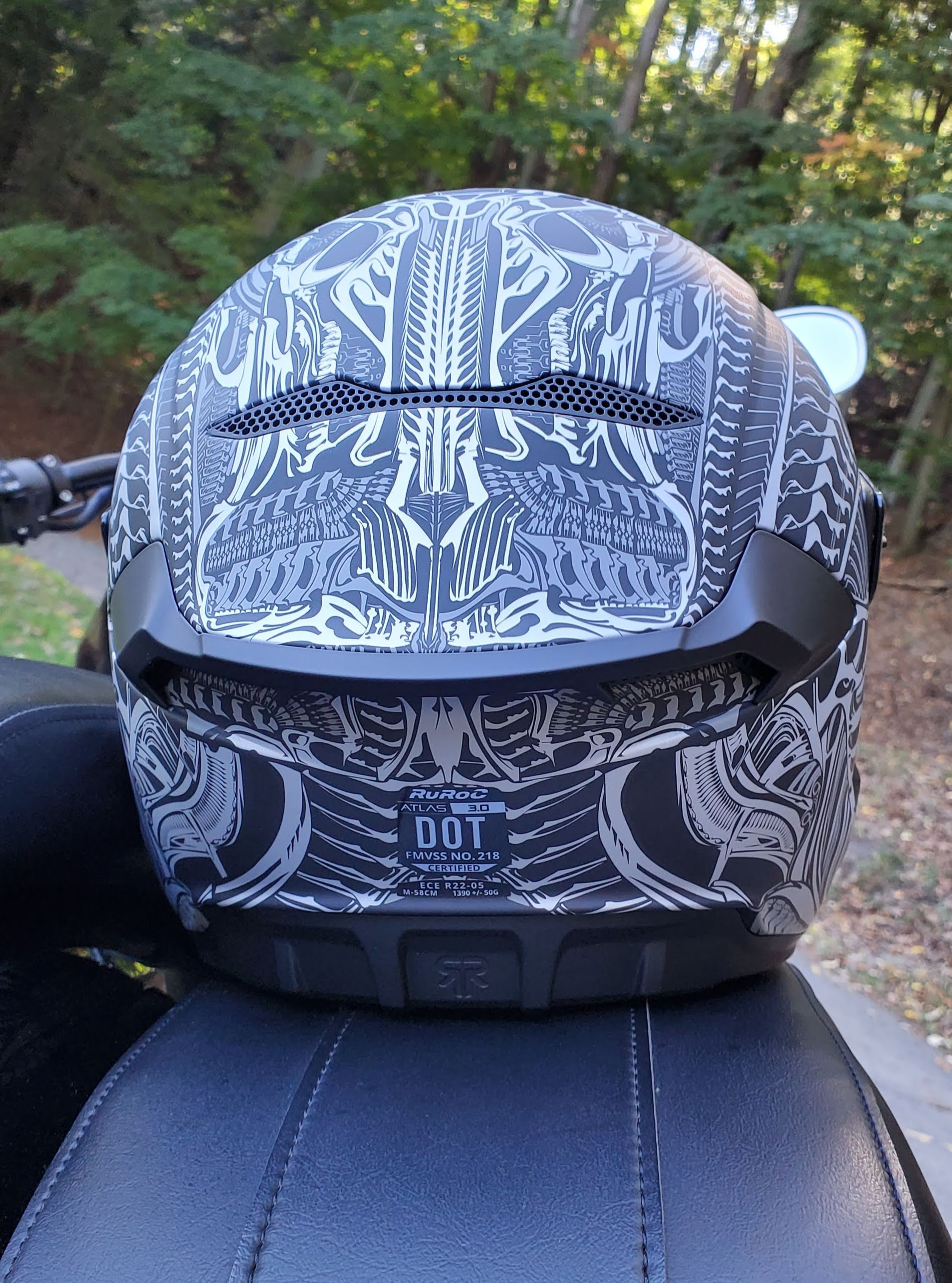 While the liner has thermal protection and breathability, it still has the same snug fit as the 2.0. The snug fit is a little too snug at first, so be prepared, it will take a while to break it in so it's not as tight (assuming you buy your true size and not a size up). The field of view is one of the largest on the market, thus increasing your visibility.  The Carbon Fibre Shell is Aerospace-grade T300. I'm not totally sure what that means, but it sounds cool! Maybe it doesn't belong in space, but I'm guessing it could handle the zero gravity if needed 😉 It is safety certified to ECE 22:05 DOT FMVSS218 approved standards and still comes with the emergency release cheek padding (hopefully you'll never need that feature – ride safe peeps).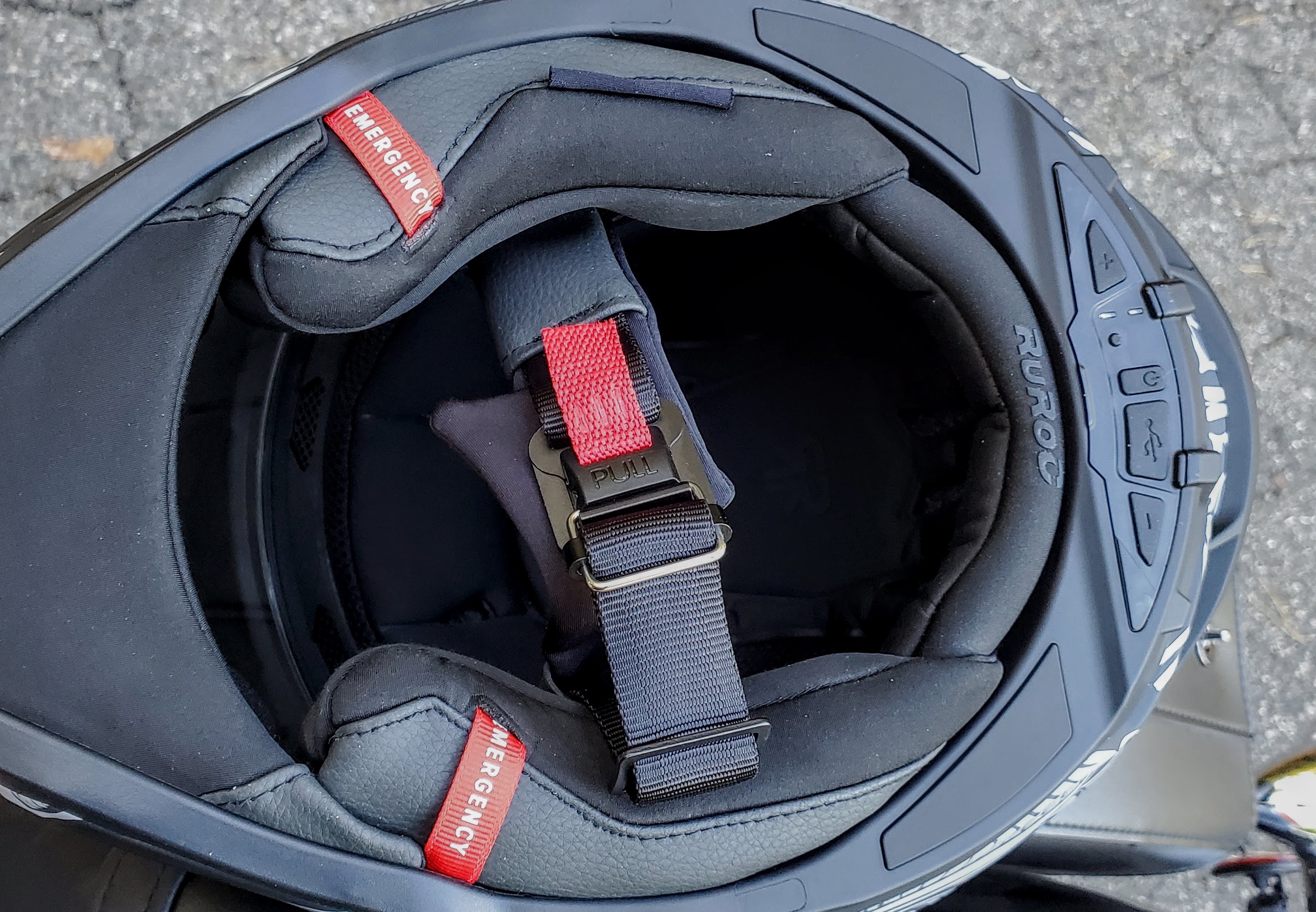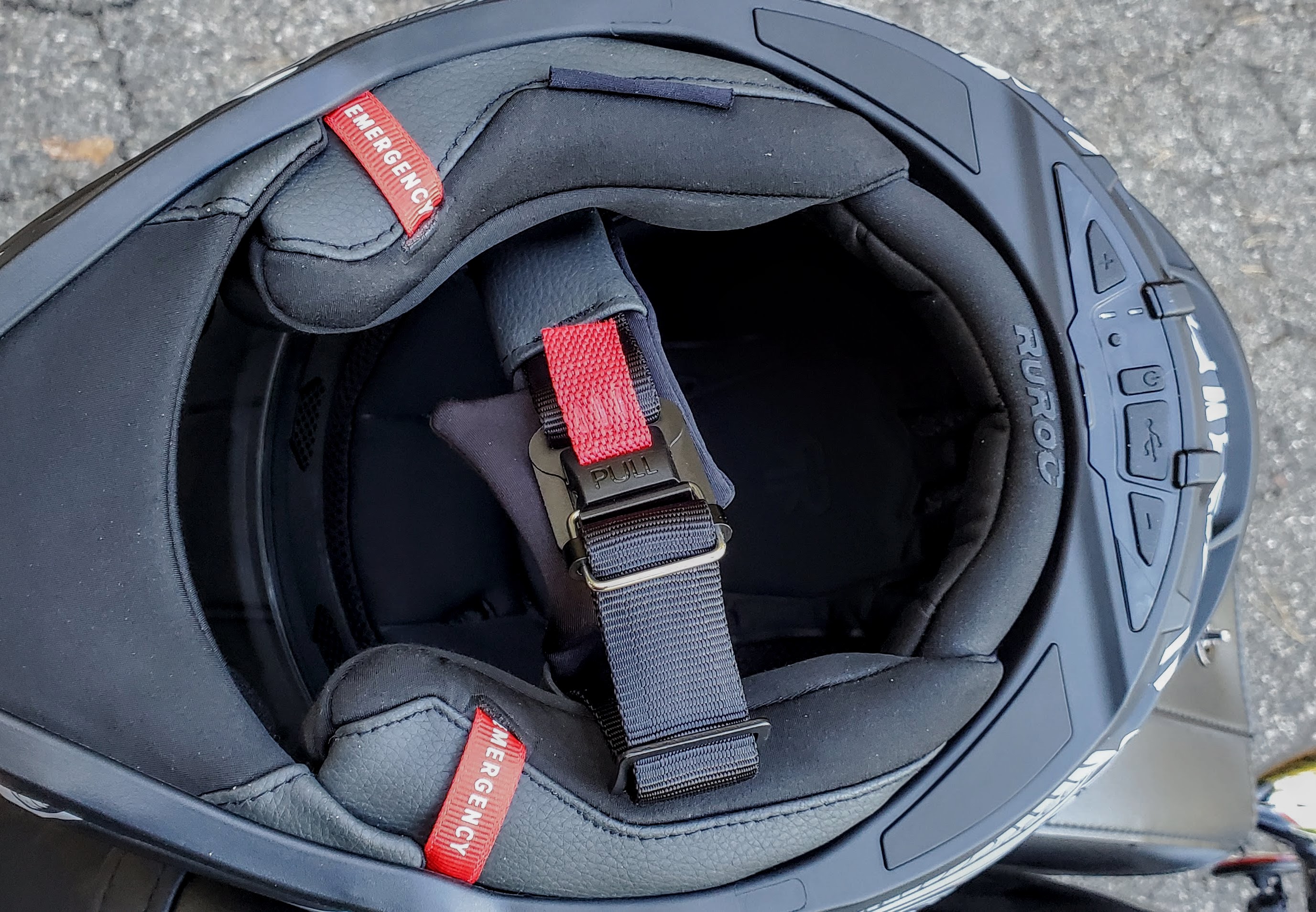 Shockwave 3.0 Functionality
SHOCKWAAAAVE! This was an excellent upgrade to the 2.0. The Shockwave 3.0 was re-designed with bigger buttons so it's easier to operate while riding. Instead of fumbling on your phone or trying to figure out which buttons you are hitting, the new Shockwave 3.0 buttons makes it so much easier to adjust the volume, pause or skip tracks, and answer calls while on your bike. Plus the Rider-to-Pillion comms feature makes it easy to chat with other riders or passenger. The Shockwave 3.0 is shock and water resistant and includes a helmet cartridge and speaker system with 40mm drivers for the bass so you can crank that music up. The built in microphone is discreet and doesn't get in the way. And with an 8-hour play-time, you can ride all day with a charge.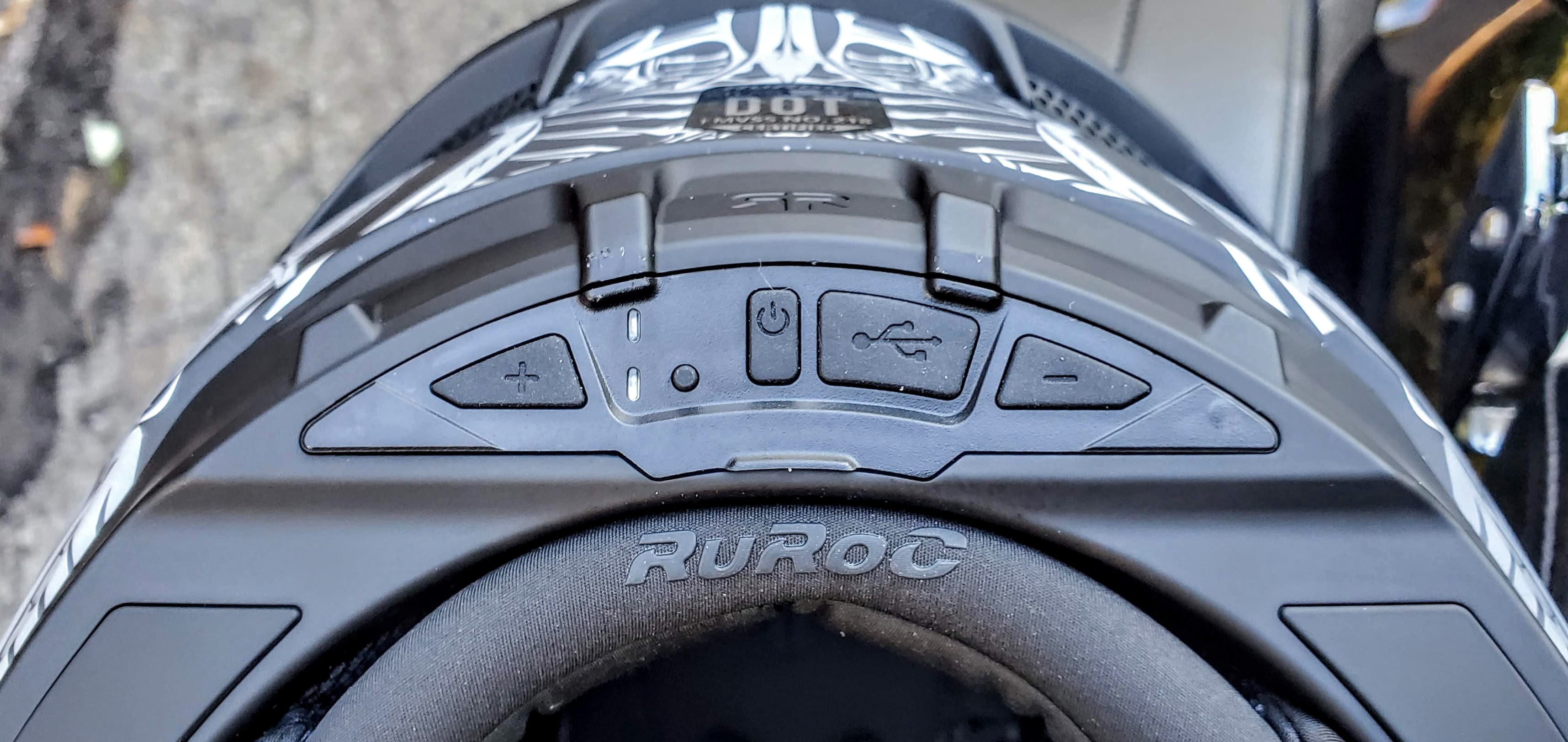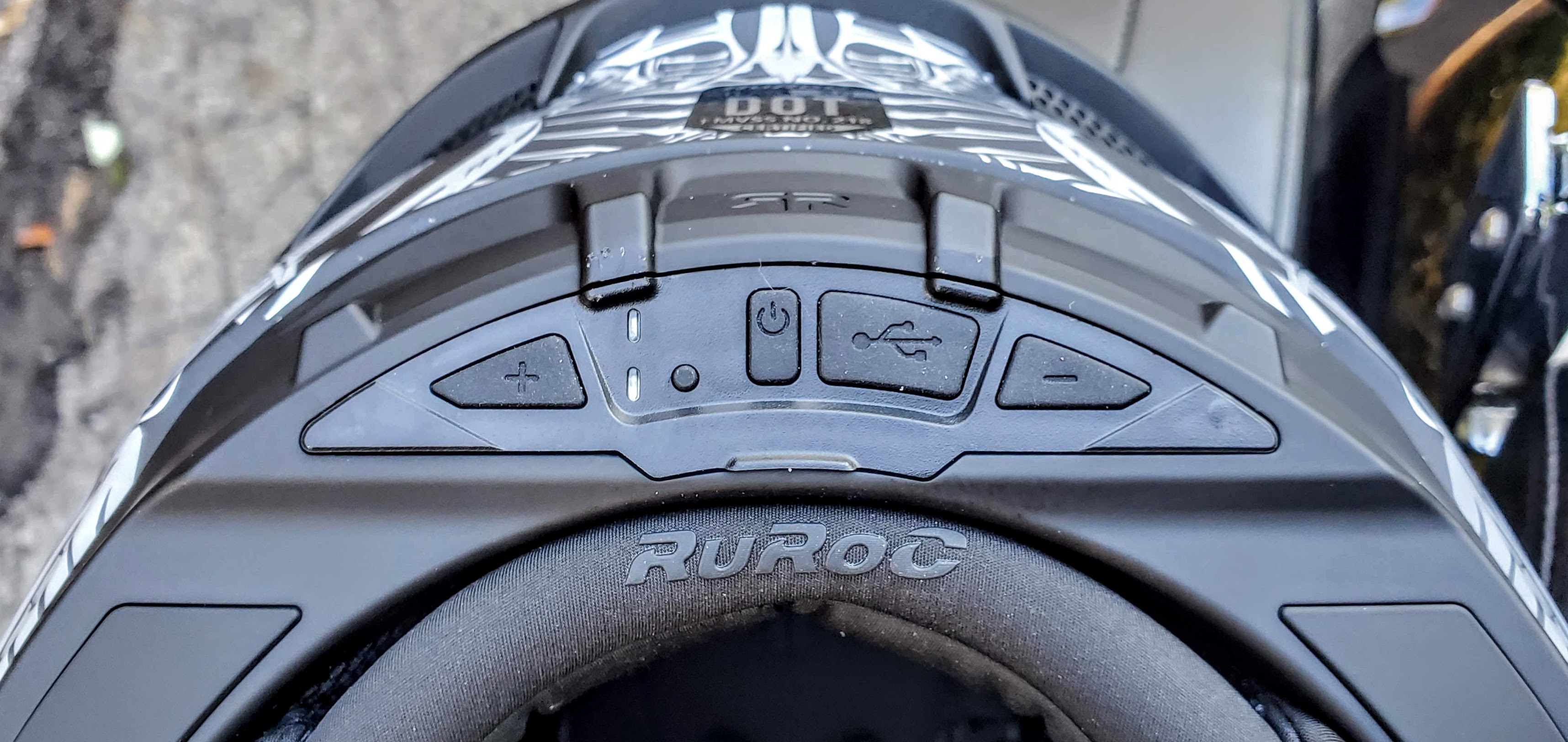 Value
Ruroc has implemented major upgrades in their latest design without increasing the cost for the customer. Between the look, protection, functionality, and fit, the price is very well justified – especially compared to anything else equivalent on the market today. If you're looking for a helmet that not only looks cool, but also has all the cool features that come with it, look no further. The Atlas 3.0 Reaper with Shockwave 3.0 is one of the best helmets for the money.
Ruroc Helmet – Buy Now: $495.00 or to learn more, check out: www.Ruroc.com
Ruroc Shockwave 3.0 – Buy Now: $150.00 or to learn more, check out: www.Ruroc.com
Ruroc Atlas 3.0 Helmet with Shockwave 3.0
The Good
Aesthetics are superb
Shockwave Bluetooth Connectivity is excellent
Convenient Fidlock & Pinlock design
The Not so Good
Comfort level is still ultra snug. Size up or allow time for break-in.